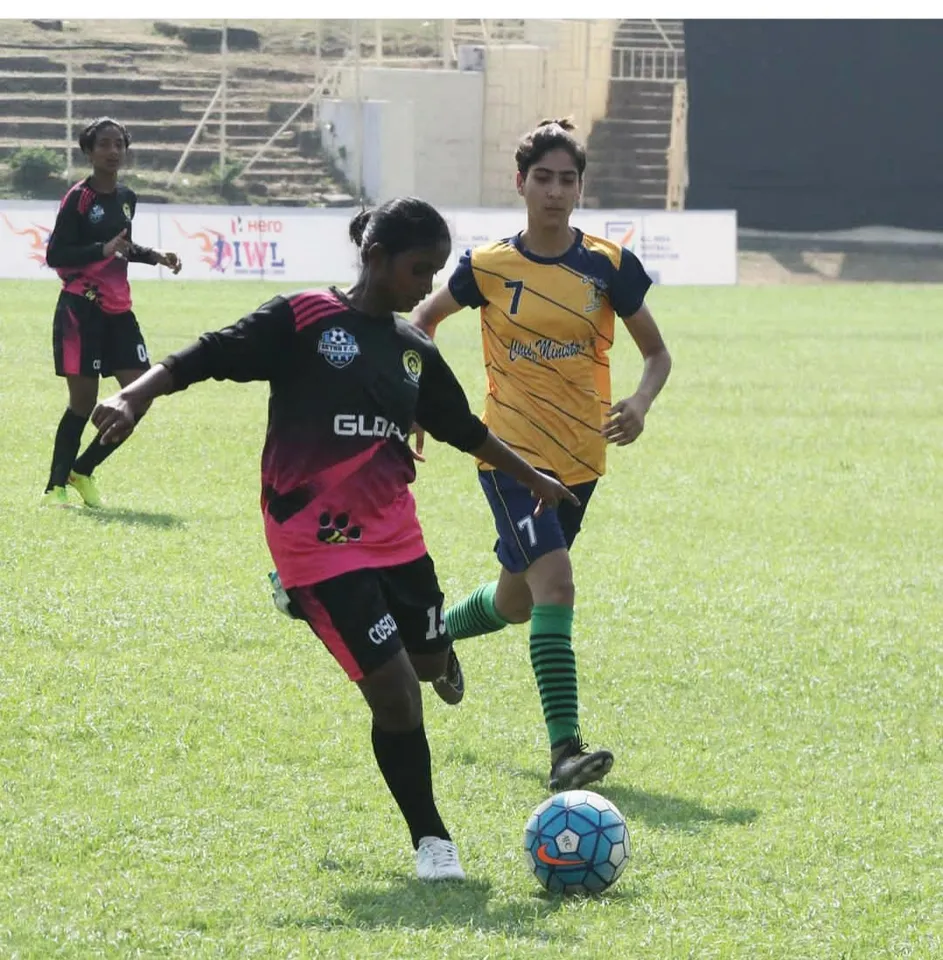 On a cold February morning, a team of footballers go through their paces with their coach during a practice session in Jammu city. Not unusual, except that the coach in this case happens to be Nadia Nighat, Kashmir's first woman football star and the only woman football coachin the union territory of Jammu and Kashmir.
Dressed in a track-suit, with her short-hair pushed under her cap, the lanky 23-year-old Nighat leads the boys through their practice session, giving directions while joining them in the warm-up drill. Though she's younger than most players in the team, she's a tough taskmaster and they follow her orders obediently.
Nighat has been associated with a homegrown football club Lone Star FC for the last two years and has been handling the post of assistant coach for the club. She, along with the team management has embarked on a mission to prepare the Lone Star FC to qualify for India's prestigious I-league.
The Uneasy Path
Nighat's journey into football has been a story of grit and determination, to pursue her dream in spite of the conservative Kashmiri society that often frowned upon her.
Till the age of 11, she had not heard of the game. "I was a cricket freak. I used to play with boys in my locality in Srinagar," she recalls.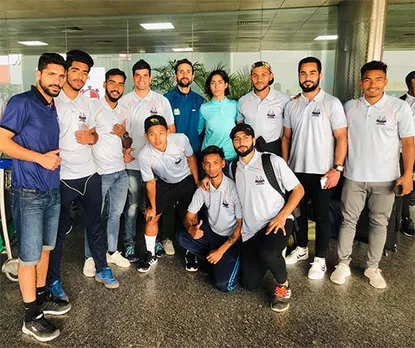 She started playing professionally after 2007 when local football coach, 80-year-old Mohammad Abdullah noticed her as she was playing in her locality.
When she initially began practicing football with a team of boys, she had to put up with disapproval from  those around her. In the conservative Kashmiri society, a girl playing football was unheard of and people would discourage her.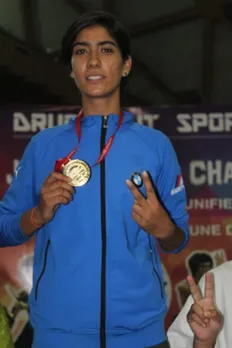 "He (coach Abdullah) took me to Amar Singh College Academy and began training me. I was the only girl among 47 boys and I really enjoyed kicking the football instead of the hard tennis ball," Nighat says with a smile.
But as time passed she proved her mettle, and the outlook of her parents and the society changed. "Now my family and people in my locality have started supporting me," she says.
Her father works in a steel factory in Srinagar while her mother is a security personnel in the government women's hospital. She has a younger brother and sister who are still studying. In 2010, in her first match as a professional footballer, Nighat netted the ball in the nail-biting last moments of the game and earned grand praise from the organisers and experts.
"I was an amateur footballer till then and was selected for the under-19 national team. The coach replaced a top female footballer and sent me into the match with 10 minutes left on the clock. I managed to score a goal against Punjab in the last few minutes. It was very exciting and that was the moment I decided to pursue football seriously," Nighat recalls.
After that there was no looking back and she managed to win 10 national and state level awards. In 2014, she trained to be a coach with the Jammu & Kashmir Football Association (JKFA). In 2015, she was awarded the title of 'Best Referee' by the All India Football Association.
Coaching Call
Nighat opted to coach, as in 2010 when she went to play a match in Jammu,  she realised that other players had played up to five nationals whereas she had played only two and she felt there were less chances of her being selected in  the under-19 team.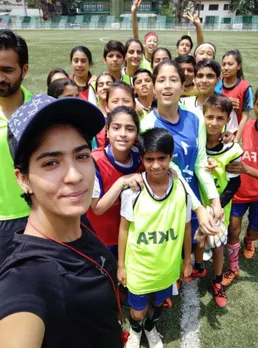 "In 2015, I played senior national, then Indian Women League 2017. I later captained J&K in senior nationals.  I started coaching boys and girls after 2014. I completed the AFC "D" license course in 2015, then completed another coaching course from the National Institute of Sports Patiala. In 2018, I completed the AFC "C" license," she says.
Nighat credits her success to her coach, Muhammad Abdullah who she said has always helped hergrow professionally and personally.
"He has been the only coach I've trained under and whatever I am today is because of him. Even today, if I feel like I'm not playing well, or if I'm having difficulties with my game, I go to him for guidance," she says.
Apart from coaching Lone Star FC, Nighat also trains boys and girls in her area, making her a household name in Srinagar's Rambagh area.
"I train 30 children, including three girls, in a football academy in Srinagar's Rambagh. My neighbours after seeing me doing good at football, got inspired and sent their girls to get trained by me," she says.
Nighat draws inspiration from Cristiano Ronaldo and Lionel Messi. She wears her love for the Portuguese star on her jersey: JJ7. It refers to her nickname, Jiya Jaan, and Ronaldo's jersey number. JJ7 is also the name of Nighat's football club where she coaches under-19 girls' and boys' teams. 
 After achieving the status of local hero, Nighat believes that people need to support girls in different fields to excel at par with boys. She has inspired many girls to take up the sport. "Girls can achieve any feat like boys. Parents need to support their daughters in various fields be it sports or academics and they definitely will bring laurels to entire Kashmir and their families," she says.
(Mohammad Dawood is a freelance multimedia journalist based in Srinagar)
From acid attack survivor to AIIMS nursing officer