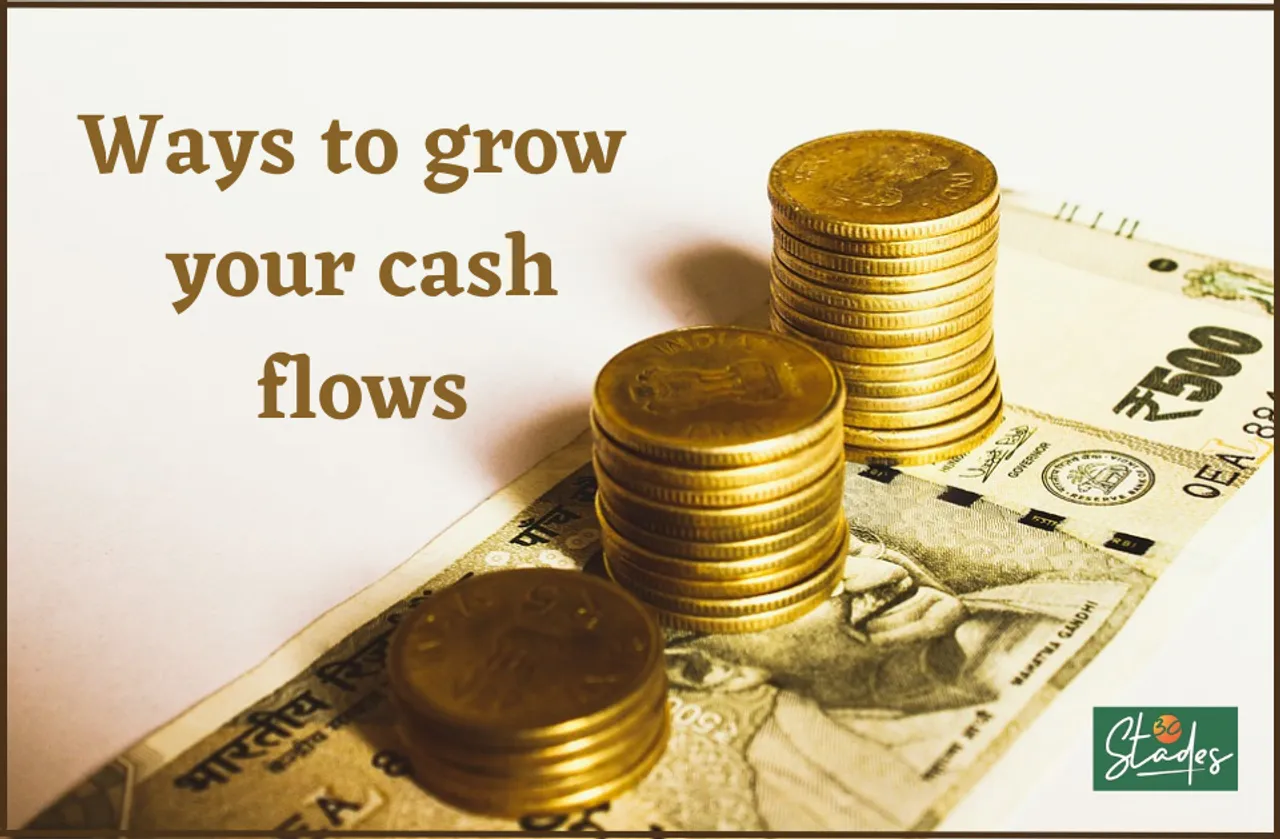 Recurring cash flows from your investment portfolio -- also called yield on investment -- is more important than capital returns, which is the rise in the value of the investment. Capital returns are generated by buying assets such as shares and real estate at a low price and selling them at a higher price. This is a quicker way to grow one's wealth but it also involves big risks. In times of great market volatility, investors can lose big time or get stuck in pricey assets for a long time.
Another way to make the most of your investment is to maximise the yields or recurring cash flows. Here we are talking about the annual recurring cash flows that you generate from your portfolio. In essence, it's a buy-and-hold strategy that requires a bit of patience and staying power.
Also Read: Five tips to de-risk your portfolio in volatile market
Here are five ways to generate good recurring cash flows from your investment:
1.       Invest in high dividend-yielding stocks. Despite the recent correction, stock prices remain very high compared to historical levels. This has translated into low dividend yield on diversified equity portfolios such as benchmark indices. For example, a portfolio that mimics BSE Sensex currently offers a dividend yield of 1 percent that translates into an annual dividend income of Rs 10,000 for an investment of Rs 10 lakh. This is too paltry for most investors to bother.
But there are still dozens of stocks in the market with dividend yields of 3 percent or higher.
Also Read: Ten small-cap & mid-cap stocks for investment right now
Given this, it's not very difficult to create a portfolio of 8-10 stocks that can generate an annual dividend income of Rs 50,000 in the first year for an investment of Rs 10 lakh. Remember dividend income usually grows in line with the growth in the company's profits.
2.       Putting money in investment trusts such as REITs or InvITs. A good way to generate annual dividend income at low price risk is to invest in real estate investment trusts (REITs) or infrastructure investment trusts (InvITs). As the name suggests these are listed investment vehicles or trusts that own income or rent generating assets such as office buildings, hotels and infrastructure assets such as highways, power plants or power grids. 
They are pooled in investments like mutual funds where unit holders or shareholders get the cash generated by the underlying asset in the form of a dividend. 
Also Read: Gold vs Silver: Which is a better investment option amid high inflation?
For example, Embassy Office Parks REIT – the country's largest listed investment trust – currently has a dividend yield of 6 percent, much higher than most stocks. India Grid Trust on the other hand offers a yield of 6.5 percent while IRB InvIT Fund is currently giving a dividend yield of a juicy 13.8 percent.
3.        Invest in dividend yield mutual funds. If stock picking is not your forte or you find it too intimidating, then investing in a dividend yield mutual fund scheme is a great option. These are thematic funds that invest in companies with the potential to generate high and recurring dividend income year after year. This is then distributed to unitholders in the form of quarterly or annual payouts. The dividend payouts are however not guaranteed and depend entirely on the performance of the underlying companies and market movements. Opt for dividend options while investing in these schemes.
Also Read: Top 10 Mutual Funds for investment right now
4.       Invest in residential real estate. Rental income from residential real estate is a good way to generate a recurring monthly income. Typically, the rental yield on residential property is around 2-3 per cent in big cities, much less than the interest on home loans and as such won't be sufficient to cover monthly EMIs on the loan. 
Secondly, you can generate higher yields by investing in a property in a well-established locality and making an incremental investment to make it more attractive to potential tenants. This way it's possible to generate a rental income that exceeds the monthly EMIs in 7-8 years.  
Also Read: Buying vs renting a house in India: which works better?
5.       Invest in high interest yielding corporate deposits. The interest in bank fixed deposits and post office FDs are at an all-time low and do not even cover inflation now. This has made it unattractive for many investors and savers. But it's possible to generate higher interest by investing in corporate or company fixed deposits. For example, Shriram Transport Finance Company offers an interest rate of 7.75 percent on a 5-year deposit. Muthoot Capital on the other hand offers 7 percent interest on a 5-year deposit while Punjab Housing Finance is offering 6.7 percent interest on a similar tenure. You can consider them for investment.
Happy Investing!
(Advice: This article is for information purpose only. Readers are advised to consult a certified financial advisor before making investment in any of the funds or securities mentioned above.)
(Karan Deo Sharma is a Mumbai-based finance and equity markets specialist).
Also Read:  5 ways to profit from current low interest rate environment