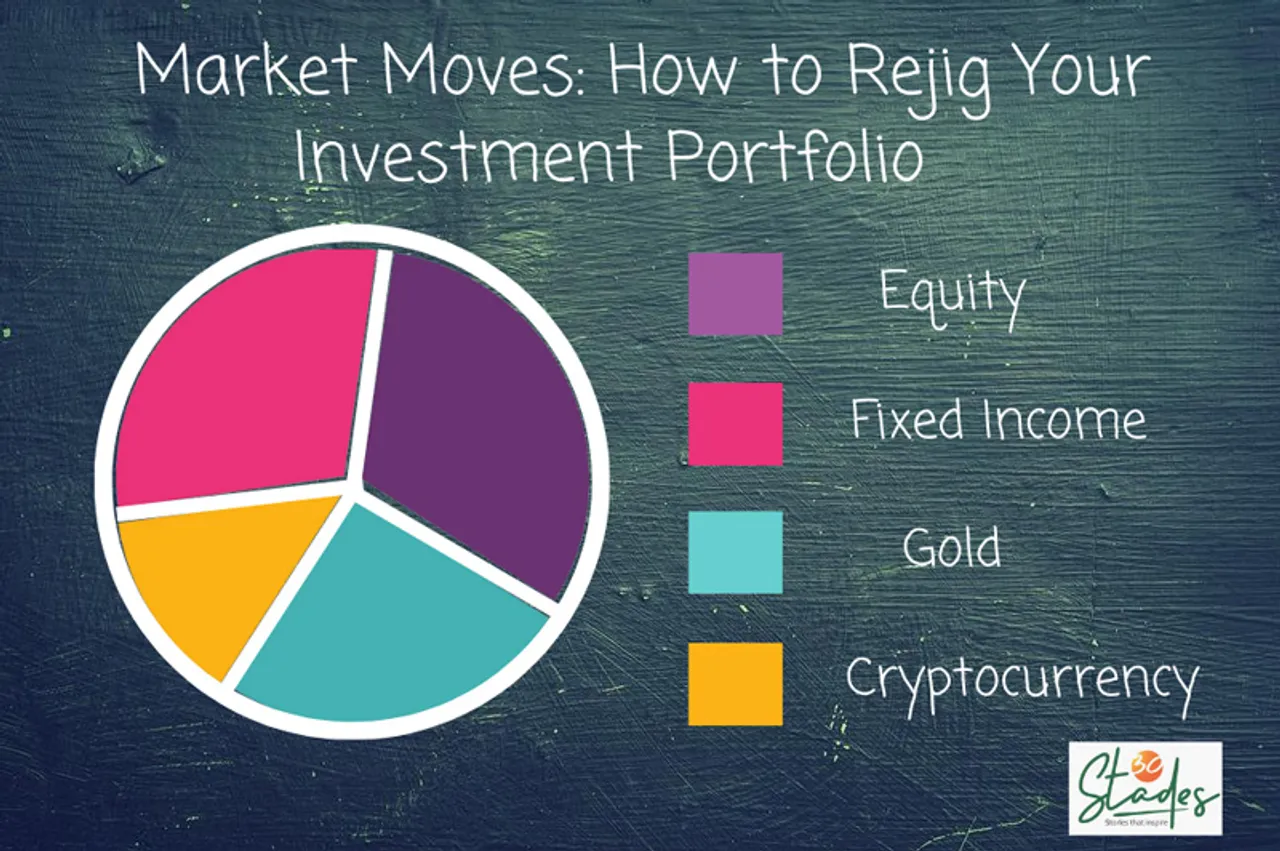 wp:html /
Building a balanced portfolio including different asset classes such as equity, fixed income, real estate, precious metals and cash is crucial to secure your financial future.
For example, risky assets such as equity and commodities were the star performers for nearly one-and-a-half years after the breakout of the Covid19 pandemic in March 2020 while relatively safe assets such as fixed income and bank deposits languished. Precious metals were middling performers and maintained their purchasing power but didn't provide stellar returns either. 
Things in the market began to change in the second half of last year as inflation, interest rate and bond yields began to rise. And it became scary when the US central bank Federal Reserve began to raise interest rates after a three-year pause. The result was a sell in the risky assets such as equities and commodities while the yields on fixed income assets rose.
The markets are hinting at another change in stance.
The central banks including Fed have also softened their stance on inflation control and have indicated less-than-expected rate hikes in the future. 
This is good news for asset prices in the future. However, this also means that investors need to tweak their portfolios to take full advantage of the new phase in the financial market. Here's how you should go about rebalancing your portfolio right now.
1.       Raise the share of equity in your portfolio. As discussed earlier, a lower-than-expected rate hike by central banks especially the US Fed is good for risky assets such as equity. This has already begun to play out and the benchmark BSE Sensex is up 14 per cent from its June 2022 lows. The rally could gather further steam if the index manages to break through its 2021 highs of around 62,000 levels. 
Also Read: Ten value for money stocks to buy right now
As such investors are advised to start accumulating stocks if they are not doing it currently. The risk however remains high and investors are advised to hedge their bets through diversification across various stocks and sectors and make small incremental investments while avoiding big moves.
2.       In equities, tilt your portfolio towards mid and small-cap stocks. The bounce back in the market from June lows has been led by large-cap stocks while mid and small-cap stocks continue to underperform. But if the rally continues as is expected then mid and small-cap stocks are likely to out-perform large-cap and benchmark indices going forward. There are two ways to take advantage of this trend. 
You can also follow a hybrid approach and divide your funds equally between mutual funds and direct investing.
3.       Cryptocurrencies such as Bitcoin could be the dark horse.  Cryptocurrencies such as Bitcoin were the biggest casualty of the changes in global monetary conditions in the last quarter of 2021 and early this year. Bitcoin, the most traded cryptocurrency, declined by 73 percent between November 2021 and June this year as inflation surged and bond yields rose. The near to medium-term outlook for Bitcoin however looks positive now. 
Also Read: Can cryptocurrency really remain safe in times of conflict?
Nasdaq has been an outperformer by a big margin and is up 20 percent since June this year. It's now a matter of time before Bitcoin starts moving up.
Also Read: Five ways to grow your money during high inflation 
4.       Stay invested in gold and silver. Precious metals such as gold and silver have been mute spectators in the last leg of the rally in asset prices. In fact, gold and silver prices have declined in recent months even as equity prices have surged. But gold and silver are like hedges and they do well when risks in the markets rise and financial assets fumble. 
The current bullishness in the markets doesn't mean macroeconomic risks have vanished. There is a fair chance of a recurrence of inflation and growth concerns in the last quarter of 2022 which can lead to a fresh bout of sell-off in equities. 
Also Read: How investment in gold can protect you from inflation and rupee depreciation
Then gold and silver would outperform and protect your portfolio against the market upheaval. Besides, gold is a perfect hedge against rupee depreciation and its corrosive effect on rupee assets and our purchasing power. So use the current downturn in gold and silver to accumulate them if possible.
5.       Cut exposure to fixed income instruments. The yields on fixed income assets such as bonds and bank FDs have increased in the last 12 months, but they are well below the rate of inflation. This means that savers are still losing the purchasing power of their savings. The recent change in the monetary stance of central banks raises the risk of a further rise in inflation and a potential decline in interest rates. This could make investments in fixed-income assets even more unattractive. However, if you still want to stay invested, then tilt your investments towards short-duration funds such as those with a maturity of two years or less.
Happy Investing!
(Karan Deo Sharma is a Mumbai-based finance and equity markets specialist).
Also Read: How to get the right mix of equity, gold and fixed income in your investment portfolio