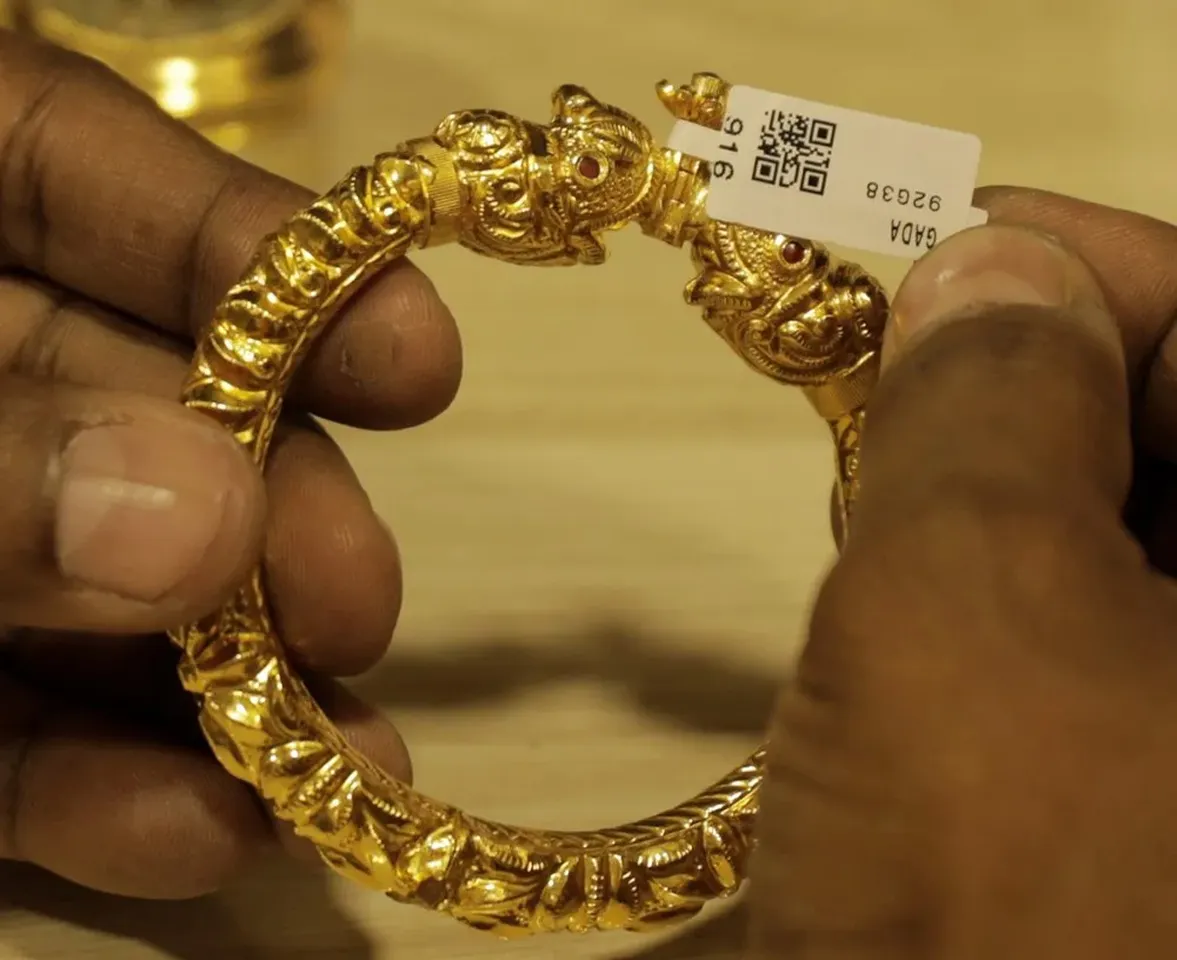 Gold has been an excellent contra asset class for Indian investors and savers. The price of yellow metal is up 17 percent in rupee terms in the last one and half years since the end of September 2021, according to data from the World Gold Council. This translates into annualised returns of nearly 11 percent during the period, better than most assets during the period. In contrast, the equity benchmark BSE Sensex has been flat in the last 18 months. 
In the last five years, the gold prices in India have appreciated at a compounded annual rate (CAGR) of 12.3 percent, slightly better than the 11.5 percent annualised appreciation in the Sensex during the period.
The gold price has been under some pressure in the last one-month largely due to a rise in the yield on US government bonds. However, the long-term prospects of the yellow metals remain bright given the structural nature of inflation and a high and still growing public debt in most of the major advanced and emerging markets including India.
Also Read: Gold to give higher returns than equity in 2023
This means that every saver and investor needs to invest in gold to hedge and protect their portfolio and long-term saving pool from the corrosive effect of inflation and currency depreciation. 
Gold investors need to be smart and plan well to gain the most from the appreciation in the price of the precious metal.
There are many ways to own gold and returns could vary quite a bit from the headline number depending on the way in which one buys the yellow metal. Gold jewellery, gold artefacts and gold bars & coins are some of the most popular ways to invest in gold in India. But you must plan your purchases well to maximise gains from your investments.
Owning gold the right way
Jewellery is the most common and easy way to own gold in India. Well-crafted gold jewellery is a work of art and one of the best ways to win a woman's heart. For many individuals, a jewellery collection is an heirloom and a matter of family pride and history. However, the purchase of gold jewellery is a bad way to invest in gold due to a high share of making charges in the jewellery price. 
1. Keep an eye on the making charges: Jewellery making is labour intensive and making charges can be as high as 40 percent of the retail price of the jewellery. Making charges is however a sunk cost and you will not recover it if you decide to sell the jewellery or mortgage it with a lender to take out a gold loan. The buyer and the lender will only pay for the current price of the metal (gold) used in the jewellery. 
Also Read: How to get the right mix of equity, gold and fixed income in your investment portfolio
2. Neighbourhood jeweller Vs branded jeweller: As a thumb rule, branded jewellery has higher making charges than your neighbourhood jewellers. 
Most brands currently charge around 25 percent though it can go as high as 40 percent for unique designs and can be as low as 15 percent for plain jewellery. 
This is a cost to your investment in gold jewellery. Let's say you bought gold jewellery worth around Rs 1 lakh two years ago. If you sell it now, you will net only around Rs 90,000, even though gold prices are up 16 percent during the period. This is assuming you paid around 25 percent making charges. 
One of the common ways to save on making charges is to skip national brands in favour of regional or reputed local brands that offer similar designs at lower charges. 
3. Negotiate to bring down making charges: Neighbourhood jewellers are often willing to bring down the making charges if you can negotiate well or the amount involved is big enough. They can also offer designs of your choice at lower charges. 
Also Read: Hold on to that gold
4. Monthly savings schemes run by most large jewellers are currently a popular way to buy gold jewellery. Under the scheme, you deposit a fixed sum for 10 consecutive months in the jeweller's bank account and you buy gold jewellery during the 11th month for the cumulative value of money saved by you and some nominal interest paid by the jeweller on your savings. 
For example, if you make a monthly deposit of Rs 2000 at Titan Tanishq for 10 months, you will earn 7.5 percent interest on your cumulative deposit in the firm at a discount worth Rs 1500 on your jewellery purchases. The jeweller no more gives upfront interest on its monthly investment scheme.
A better way is to look for reputed jewellers in your locality willing to waive the making charges if you open a monthly savings scheme with them. This way you only pay for the metal that goes into the jewellery and not the making charges.
Also Read: How to invest in gold for maximum returns
5. Gold coins and bars are one of the best ways to invest in physical gold. The making charges on gold coins and bars are a fraction of what jewellers charge for jewellery and metal artefacts like sculptors. But the making charges on even gold coins and bars can vary quite a bit depending on the seller. So do thorough research before making purchases.
To sum up, maximise the quantum of gold metal that you get while buying the physical metal and pay as little as possible for the making or the handling charges to the seller. This way you will gain the most from any potential rise in gold prices in future.
(Karan Deo Sharma is a Mumbai-based finance and equity markets specialist).
Also Read: