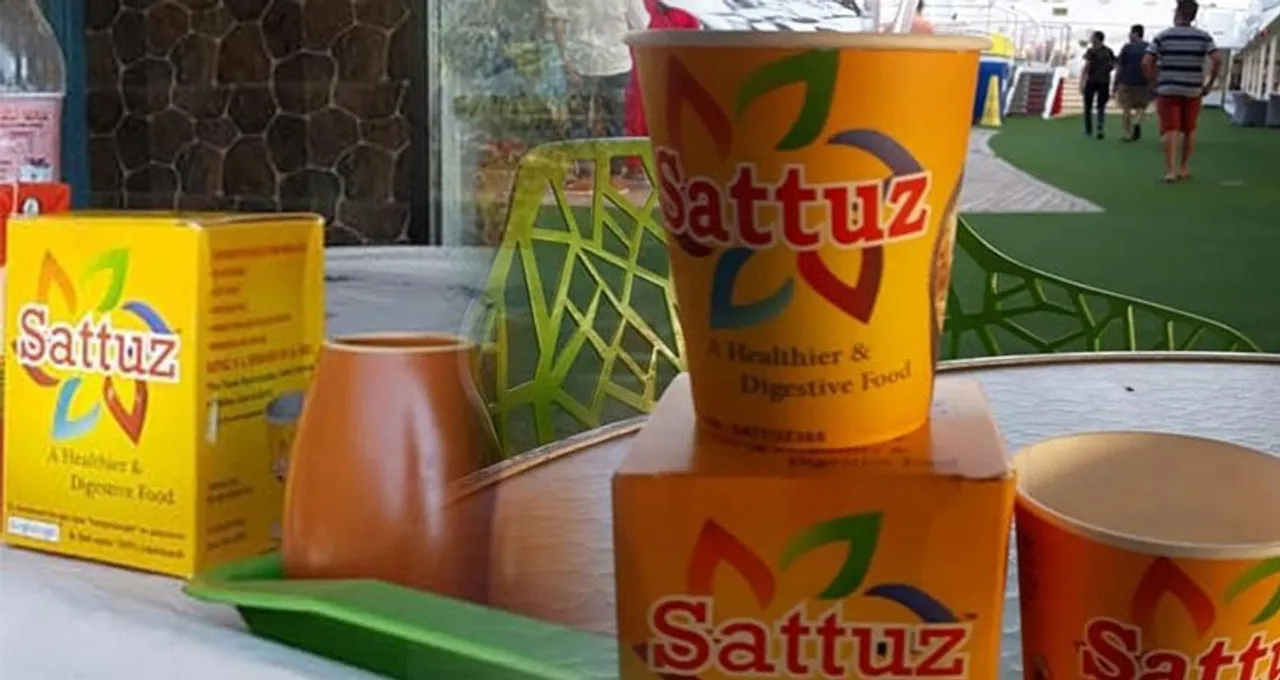 From being used by the armies of the Mauryan Empire (between 322 and 185 BCE) to being the super food of the valiant Indian soldiers during the Kargil war of 1999, use of sattu is as old as the cultivation of barley itself, which goes back to 5000 BCE. It has been the traditional staple for military men, travelers and monks, who always spent months away from homes and monasteries.
Made by grinding roasted barley (jau) or Bengal gram (chana) and even mixing both, sattu has been used in the kitchens of Bihar, Uttar Pradesh, West Bengal and Punjab for long. It can be had with sugar and ghee as a snack, mixed with water to make a cooling drink or stuffed into a wheat ball and roasted to make the famous Bihari litti.  While sattu recipes vary from state to state, a company has now created sachets of sattu, which can be made into a drink in no time, to cash in on the health benefits of the traditional food.
Bihar-based start-up Sattuz has found a sweet spot in Indian consumers, who are waking up to the power of local and traditional foods. Sattuz hit the market in April 2018, selling sachets of sattu in three flavours – sweet, jal-jeera and chocolate. It is now selling directly to the US, UK, Germany and Singapore.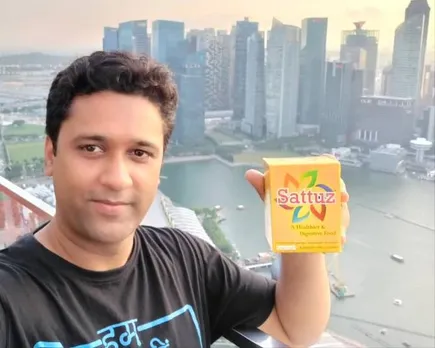 "I belong to Madhubani (in Bihar). While the place is famous for its Mithila or Madhubani painting and makhana (fox nut), its other well known product is sattu, which has not been marketed well. Little is known about it outside Bihar. I decided to popularise it," says founder Sachin Kumar, who quit his job in Mumbai after attending a workshop on the marketability of traditional foods.
Once back home, he conducted market research on the potential of a ready-to-mix sattu drink. The idea found favour in both Bihar and outside the state. "Within Bihar, the hygiene of roadside sattu stalls was an issue and people wanted hygienic alternatives. In big cities, professionals, especially women, wanted healthy and easy to prepare items while rushing for work. We clearly saw a demand for pre-mixed sattu in a sachet and started working on it," he says.
Sachin used his mother's recipe to get the product right. He resolved freshness issues around sattu by sticking to single-use sachet format.
After getting the recipe right, Sattuz got lab tests conducted, sought approval from FSSAI (Food Safety and Standards Authority of India) and hit the market with a prototype travel pack with two paper glasses, two sachets and stirrers at Rs 30. And the product proved to be an instant hit in both Madhubani and Bihar's capital Patna.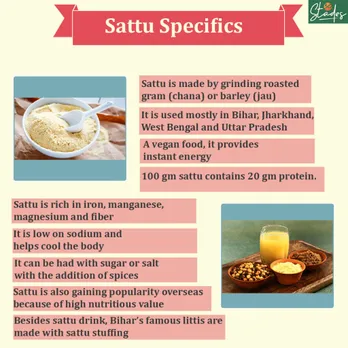 In India, and globally, there is an increasing awareness against consuming carbonated drinks, which are said to have harmful effects on health. Many Indians are now returning to traditional drinks like aam panna (raw mango drink), aam ras (made from ripe mangoes), tangy jal-jeera, lassi (a yogurt-based drink) and chaas (buttermilk), giving up sodas.
"There is a growing awareness about the health impact of carbonated drinks or packaged drinks. Plus there is a resurgence of not only healthy but also traditional foods as people are linking back to traditional lifestyles," says Devangshu Dutta, Chief Executive at retail consultancy Third Eyesight.
According to research firm Statista, among non-alcoholic beverages in India the market for juices is expected to grow at 17 percent between 2016 and 2021 while that of carbonated drinks at only 6.8 percent. Moreover, the per capita consumption of soft drinks in India was 44 bottles in 2016, while it was 34 times more in the US at 1496 bottles.
Realising this opportunity, Sattuz is not only selling overseas but also online through Amazon, Flipkart besides its own website. Currently, 40 percent of its sales are coming through the online channel. Now, Sattuz is deepening direct selling channels in the overseas market.
Within India, the company is tying up with corporate canteens, co-working spaces and hospital canteens. It has already entered the national capital region (NCR) and will now expand to Mumbai and Bengaluru. "We are in no hurry to be present on retail shelves as of now. It requires deep pockets and time. We will go for it later," says Sachin.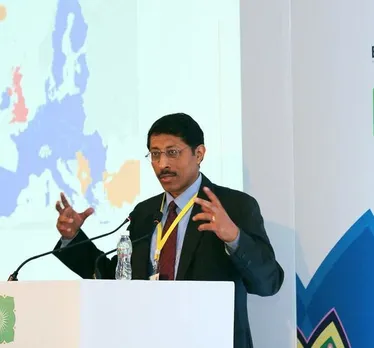 Dutta says any company looking at large numbers, needs to be on the retail shelves. "Food and beverage is still predominantly a retail play. It is quicker to grow online and through direct selling, but volumes exist in offline sales. Depending on their strategy, they (Sattuz) can look at only online for a couple of years before going retail," he says.
Sattuz has raised funds from New Delhi-based Indian Angel Network, IIM Calcutta Innovation Park and Bihar Industries Association. Sachin says the company could break-even in the next year or so. But that's not the immediate goal. "We want to continue investments in expansion and increase our team size. So breaking even can wait," he says.
So what's on the cards for Sattuz? Kumar says he is currently focused on enhancing the product range itself. They plan to launch products like sattu cookies besides increasing the number of flavours of the drink on offer. "We are planning to sell ready-to-drink sattu through our own cafes as well," he adds.
Just as ancient grains and superfoods like quinoa and chia seeds have gained worldwide popularity, perhaps it's time for the humble sattu from Bihar to take on the global stage!
(Rashmi Pratap is a Mumbai-based journalist specialising in business, financial and socio-economic reporting)
Also Read: How Coimbatore's organic cosmetics start-up reached 30 countries