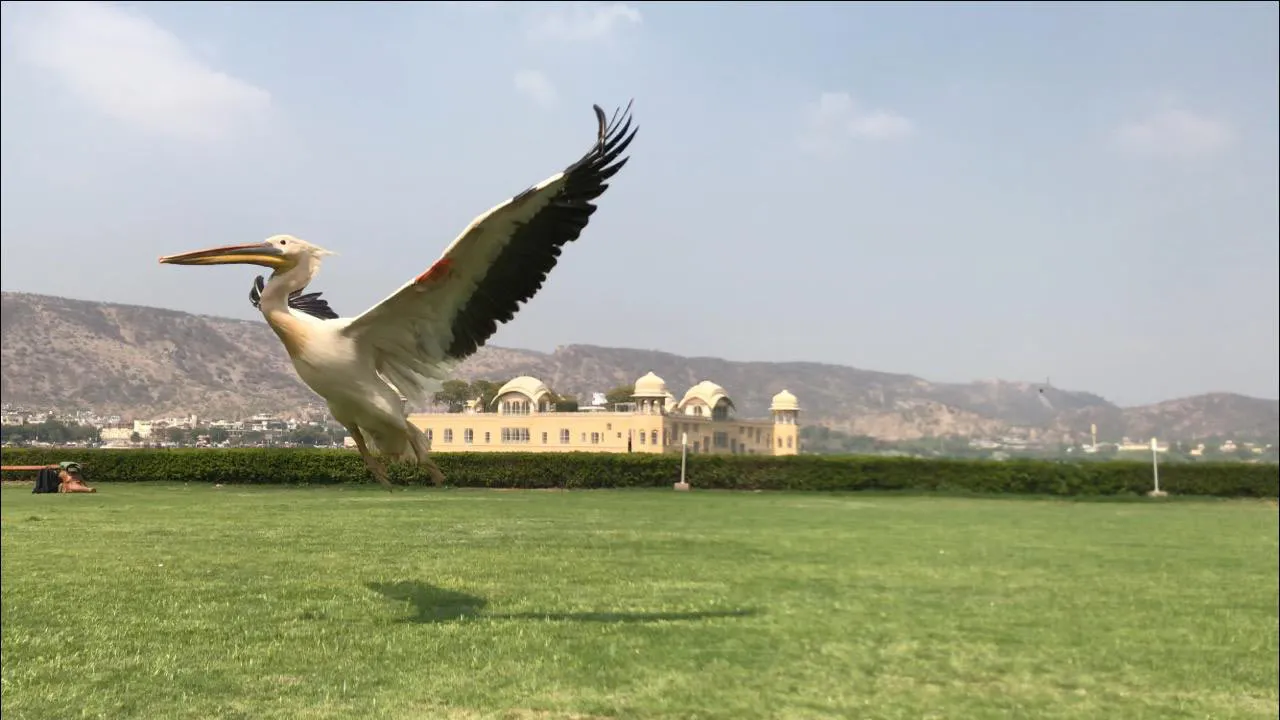 wp:paragraph
A patient undergoes surgery for a torn limb in Jaipur. Doctors suture the wound and after a month of recuperation and physiotherapy, the patient is ready to lead a normal life. It is taken to a large ground next to the Mansagar Lake in the Pink City where the beautiful Rosy Pelican soars into the sky, joining a group of home-bound migratory birds which flock to Rajasthan every year beginning November.
The Rosy Pelican was saved by Raksha, an NGO that rescues injured birds and animals. "The Pelican's wing was caught in a manjha (thread for kite-flying) and was torn in Jaisinghpura Khor on the outskirts of Jaipur on January 25. Villagers informed us while keeping the bird safe from dogs that were attacking it. Our rescuers reached the spot, put a cloth on the pelican and brought it to our centre," says Rohit Gangwal, founder of Raksha.
After an hour-long surgery where doctors put stitches on the wing and bandaged it, the pelican was shifted to the shelter for rehabilitation for a month before taking off for its home across the Himalayas.
At a time when hundreds of bird species in India are declining, efforts by organisations like Raksha are crucial in preserving birds and bio-diversity. As per the State of India's Birds report, released on 17 February this year, birds of prey and water-birds have been hit particularly hard owing to habitat destruction, hunting and pet trade. Alongside, the number of migratory shorebirds, like various species of sandpipers, gulls and plovers, has declined strongly.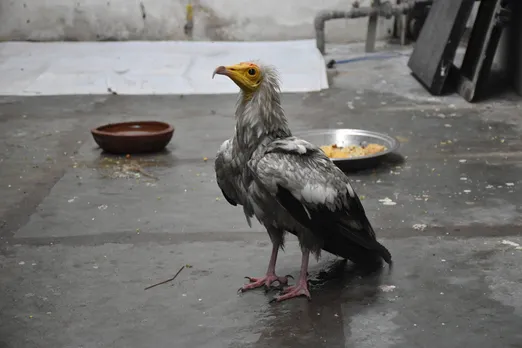 The report says that 52 percent of species show clear declines over the past decades while 101 species classified as of High Conservation Concern require immediate attention.
Since its launch in January 2003, Raksha has rescued close to 15,000 birds, 1200 mammals and 6000 reptiles in and around Jaipur and released them into their natural habitats. It is the only full-time bird and mammal rescue organisation in Jaipur.
However, 36-year-old Gangwal recalls that initially many of the birds died as they did not have doctors and resources. He founded Raksha after he spotted an injured pigeon lying by the roadside after getting stuck in a manjha during the Makar Sankranti festival, synonymous with kite-flying across India. "The bird's wing was torn and it was bleeding. I made several calls to different agencies but could not save the bird. That spurred me to act," says Gangwal, who had returned to Jaipur from Mumbai after completing his MBA.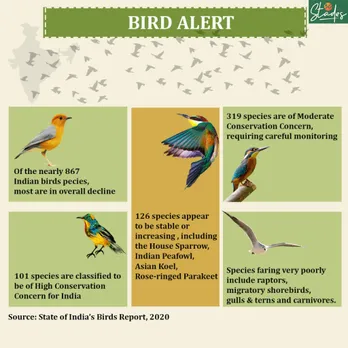 During the next Sankrant, celebrated on January 14-15 every year, Gangwal and his friends rescued 15 birds but couldn't save them because they couldn't find doctors for treatment. But by the next year, Gangwal had put together a small team of doctors and saved several birds. Since then, Raksha has become synonymous with bird rescue in Jaipur.
From 2010, Raksha launched a 24x7 bird rescue helpline and set up a small shelter. This January, they set up a bigger 3600-sq-feet facility, which can accommodate 250 wild birds and 400 pigeons.
Slowly Raksha has built its core team of 16 people and hundreds of volunteers. The organisation owns two four-wheeled ambulances and as many bike ambulances. It has a rescue staff of five, one doctor and one compounder. The organisation's annual revenues from donations and grants come to about Rs 24 lakh.
With an increasing demand to rescue animals as well, Raksha started an animal helpline from 2017, in association with another Jaipur-based NGO, Help In Suffering. Raksha rescues around 500 mammals annually and they are kept in a large shelter owned by Help In Suffering.
And there is another dedicated helpline for rescue of snakes since 2008. "In India, snakes are killed out of fear and ignorance. I feel advocacy is important to educate people and remove misconceptions," says Gangwal, adding that they rescue about 600 snakes annually.
Gangwal recalls several years back they received frantic calls from a girls' hostel in Sanganer area of Jaipur. "The lady said there was a demon like creature in the hostel. When we reached there we saw it was a pangolin, which is rarely seen in these parts as it mainly lives underground. Our team members rescued it and released it into a forested area nearby," he says.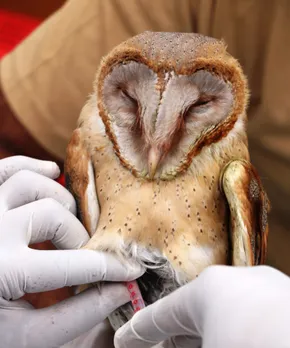 From December to February, Raksha is busy with bird rescues while during the monsoon (June to August), they mostly end up rescuing snakes. All animals are left near the place where they were rescued.
The Raksha members have so far saved thousands of pelicans, geese, parrots, lapwings, eagles, hawks, kites, falcons, owls, snakes, pangolins, monitor lizards, civets, monkeys, dogs, cats, mongoose and jackals. This apart, the members are also involved in advocacy and plantation drives during the monsoon.
"We reach out to around 35,000-40,000 students per year through our advocacy and awareness campaigns in educational institutions. We also go to slums and tell people to adopt sustainable habits and eco-friendly products."
But disposal of dead animals remains a problem area for Raksha. "The government hasn't earmarked any land where animals can be buried. We bury animals near dump sites of the civic body or near nullahs (drains) and we put a mixture of salt and limestone at the spot which removes any of worry of infection."
Manan Tholia, president of Raksha, says they don't get any government funding but are dependent on grants from individuals and organisations. Deutsche Bank, AU Bank, Gyanjee Catering and Nagarro are among entities that have provided funds to Raksha. 
The advocacy campaigns have brought about a change in people's thinking towards conservation. "There's more awareness and a feeling of belonging and compassion is developing," he adds. 
Meanwhile, another pelican, which was also hurt by manjha in Jaisinghpura Khor, is still recuperating at the Raksha shelter in Jaipur. The Great White Pelican with its bandaged wing stands with a serious demeanour in the enclosure. "Its wing bone was broken in three places and it underwent a 90-minute surgery in which doctors put a rod with screws to fix the wing. It will take two to three months for the bird to recover," says 25-year-old Tholia.
The birds migrate back to their homes in Europe till mid-March. "If the bird does not recover till then, we will place it in the zoo and send it back home next year," he says.
(Mona Singh is a Rajasthan-based freelance writer and wanderer)
Also Read: Bihar-based startup takes the humble sattu to US, UK & Singapore