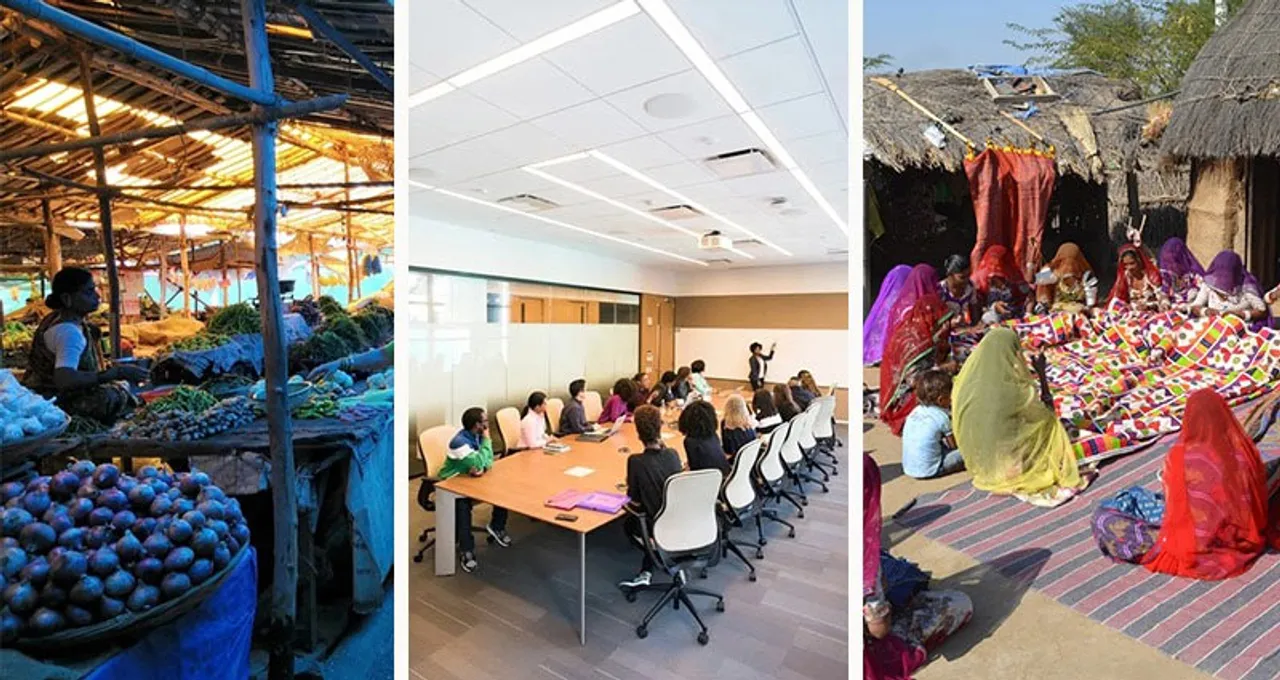 The percentage of women in India's workforce has hit a three-decade low, lagging behind even Pakistan and Bangladesh, even as the current economic slowdown has pulled down the already low number of women in farms, factories and offices.
Less than a quarter (23.4 percent) of India's female working-age population (15 years and above) was employed in 2019, down from a record high of 32.5 per cent in 2005, according to World Bank's latest data. This is the lowest in South Asia and nearly 1,300 basis points lower than Bangladesh, which is currently the fastest growing economy in the world. The number for India is also below the 24.1 percent ratio in Pakistan, which historically has the least participation of women in the workforce.
It may be no coincidence that in the December 2019 quarter, India's GDP growth has hit a seven-year-low at 4.7 percent. This has forced companies in the organised sector to cut jobs or freeze entry level hiring. From IT and auto to telecom, media and aviation, jobs have been cut across sectors in the last two years.
"Unfortunately, in the workplace context, we are clouded by different types of biases. So when the axe begins to fall on employees during a slowdown, the usual suspects that feel the heat are those who are either at junior or mid-level roles. And 27 percent of all entry level positions in India Inc. are women, who are assumed by their managers that they are most likely to quit or take breaks at the altar of marriage, mobility or maternity. This is an assumption bias faced by most Indian women professionals," says Dr Saundarya Rajesh, social entrepreneur and Founder-President, Avtar Group.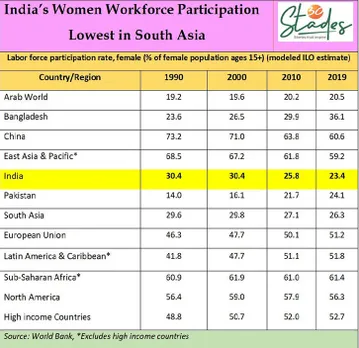 Pankaj Dutt, Managing Partner of Alexander Hughes' India and Malaysia operations also reiterates that women generally grow in their career till the mid-level, where most of the gender diversity is seen. After six to eight years, most of them take a career break and rarely return to work.
The decline in women participation also reduces the availability of talent at the top, especially at the corporate board level. Market regulator SEBI's corporate governance norms make it mandatory to have at least one independent woman director on the board of every listed company.
"The job loss trend has percolated to the unorganised sector as well, where several women tend to take up part time jobs," he adds. This is especially apparent in the real estate sector. With demand stagnant for some years, job losses have been high in the construction sector, where over a quarter of the workforce is women.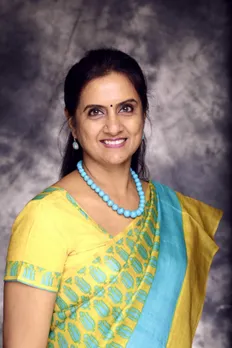 The current low level of women's employment in India brings it closer to Arab countries where the figure has been historically lower. In the Arab world, just a fifth of females in the working age are employed on average. In contrast, more than half of females are part of the workforce in developed parts of the world such as the European Union (EU), Russia and China.
Also, women's participation in the rural workforce is relatively higher than the average, but urban participation is declining. Rituparna Chakraborty, Co-Founder and Executive Vice-President of recruitment firm TeamLease Services says, "While the less income generating roles have higher concentration of women, higher earning jobs have much lesser participation from them. It means that literate women, who can be part of the workforce, are opting to stay out of it and that is the biggest challenge right now."
Her claim is supported by Basanti Sarkar, who makes jute mats and also works as daily wage labour in paddy fields in West Bengal's Mahisbathan village, Dakshin Dinajpur district. "More women in and around our village are supporting the household with their earnings. We worry about the future of our children, the cost of education and marriage. It is essential for us to supplement family income," she says.
Chakraborty makes a point that unlike rural areas, women in urban areas face societal pressure to discontinue work after marriage or childbirth. "Then there also remain issues of women not getting adequate support ecosystem at workplace," she adds.
Out of 1.3 billion people in India, women comprise 48.5 percent. However, on global metrics that quantify gender gap, India continues to be ranked abysmally low. India is at the 112th position in the World Economic Forum's Gender Gap Report 2020. As per the UN's Gender Development Index (GDI), India is at 149 out of a total of 164 countries assessed.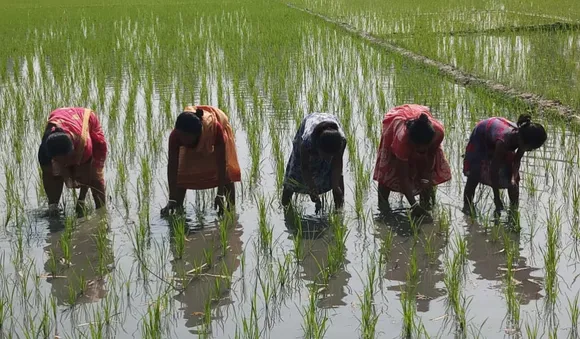 Dr Rajesh attributes the decline in India's women's workforce participation to 23.4 percent statistically testifies gender role stereotyping. "Long established barriers or stereotypes are making it harder for women to constantly seek up-skill or re-skill as they are often consumed by the 'unpaid' care work," she adds.
Crèches for children and flexible working hours are still not freely available options as most employers have yet not incorporated these policies. This keeps out a large chunk of educated women from the workforce.
According to the McKinsey Global Institute, India could add up to $770 billion—more than 18 percent -- to its GDP by 2025, simply by giving equal opportunities to women. A higher participation of women in the workforce, raising the number of hours spent by them on the job, and including them in higher-productivity sectors will help spur economic growth.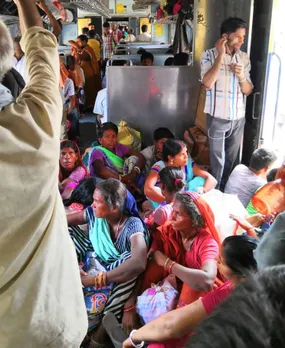 A rise in female employment rates would provide India with an extra 235 million workers. This would be more than the EU's workforce of both gender and more than enough to fill all the factories in the rest of Asia and boost India's GDP by a whopping 27 percent. "Were India to rebalance its workforce, our people would be well on their way to middle-income status," Dr Rajesh says.
Raising female participation in the workforce puts more money in the hands of women, which reduces gender bias in society and improves human development indicators such as infant child mortality. "Women spend 90 percent of their income on their families, and economically empowered women boost demand, have healthier and better educated children, and raise human development levels," she adds.
The case to arrest the decline in women workforce participation is staring us in the face. As per recent estimates, there are at least 70 lakh second career women in India today, seeking career returns. "Tapping into the second career women talent pool can be a definitive step, towards enhancing their number in the workforce. To give women a choice about their actual working hours, usually outside certain agreed core times, is a prime managerial innovation and one that actually determines the workforce participation of women in India," Dr Rajesh adds.
(Rashmi Pratap is a Mumbai-based journalist specialising in business, financial and socio-economic reporting)
Also Read: From hinterland to Europe, how Jaipur-based Raksha is helping birds & animals reach home