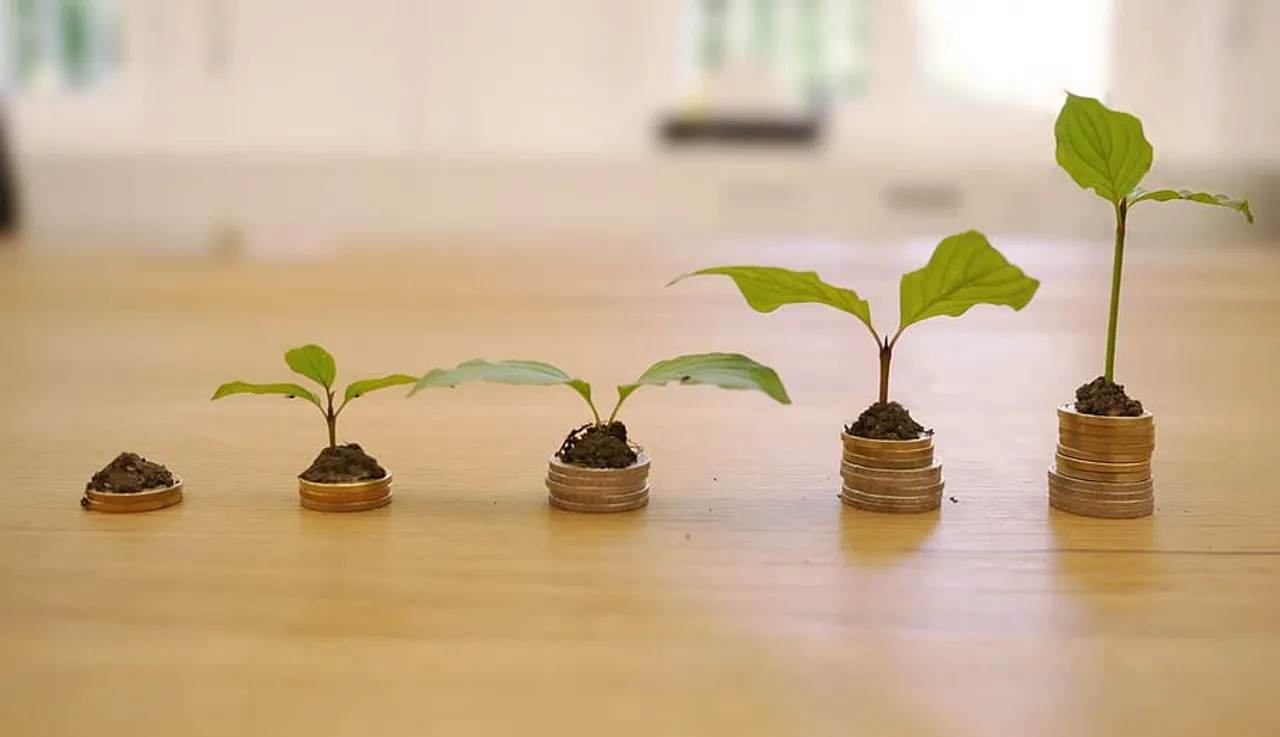 wp:paragraph
The Covid-19 pandemic has been a disaster for investors and savers. All assets prices with the exception of gold have seen a sharp decline in the last three months.  The benchmark BSE Sensex for example is still down 25 per cent from its January 2020 high despite a smart bounce back in April. This means capital losses for investors because equity has been a popular investment choice for Indians in the recent years.
There is however another way to make money from your investment. Buy an asset for the cash flows or recurring income that it generates over a period of time. For example, if you own shares of well established companies, it will generate annual income in the form of equity dividend. And the cash flows will accrue to you as long as you hold on to those shares.
1. Invest in dividend paying stocks
Most often companies increase their dividend pay-out year after year in line with the increase in their revenues and profits. And if the company is capital efficient, dividends would grow faster than the underlying growth in profits. This compounding effect could translate into a significant income for you if you hold on to the share for say five years or more.
Also Read: Dalal Street: 15 Stocks to navigate the COVID-19 see-saw on the stock market
Like dividend income for the shareholders of Tata Consultancy Services has more than doubled in the last three years. Similarly dividend pay-out by HDFC Bank grew at a compounded annual growth (CAGR) of 19.4 per cent in the last three years while its parent Housing Development & Finance Corporation (HDFC) reported 14 per cent annualised growth in dividend pay-out in the last three years.
This is a great way to generate recurring and most often tax free income from your investment without bothering about the market price of the shares. 
For example, there has been a sharp increase in the dividend yield on most stocks as their share price has plunged. Back of the envelope calculation suggests that a stock with a dividend yield of 5 per cent will yield you nearly 8 per cent in the fifth year and 14 per cent in the 10th year if the dividend pay-out grows at an annualised rate of 12 per cent on average.
Also Read: Why is gold your best bet amid COVID-19 uncertainty
In other words, a rupees one lakh investment in a stock with a dividend yield of 5 percent, will generate annual dividend income of Rs 8000 in fifth year and Rs 14000 lakh in the 10th year assuming dividend pay-out grows at 12 percent per year. In all, your cumulative dividend income would be around Rs 88,000 over a 10-year period from such a stock.
There are currently many stocks with dividend yield of 5 per cent or more. The best dividend candidates would be top companies in sectors such as technology, power generation & distribution, gas companies, consumer staples and food companies, banks & insurance companies.  
2. Invest in small homes
In real estate you can generate cash flows by investing in small homes with the potential to generate good rental income. The yield would be low to start with, say 2-3 percent, but rents usually increase at the rate of 10 per cent per annum and over a period of time the rental income would become large.
You can actually increase the yield on your property by furnishing it with furniture and commonly used appliances.
Also Read: How to invest in gold for maximum returns
If the investor is willing to take some risk, she can leverage the recurring cash flows and multiply the gains from the portfolio. In other words borrow against the cash flows from your existing investment and invest in other assets that generate even more cash flows. Thankfully, Covid-19 crisis has led to a sharp decline in interest rate which is making the entire process even more lucrative now.
(Karan Deo Sharma is a Mumbai-based finance and equity markets specialist).
Also Read: Stimulus Package: Can the banking system rescue India's economy from COVID-19?