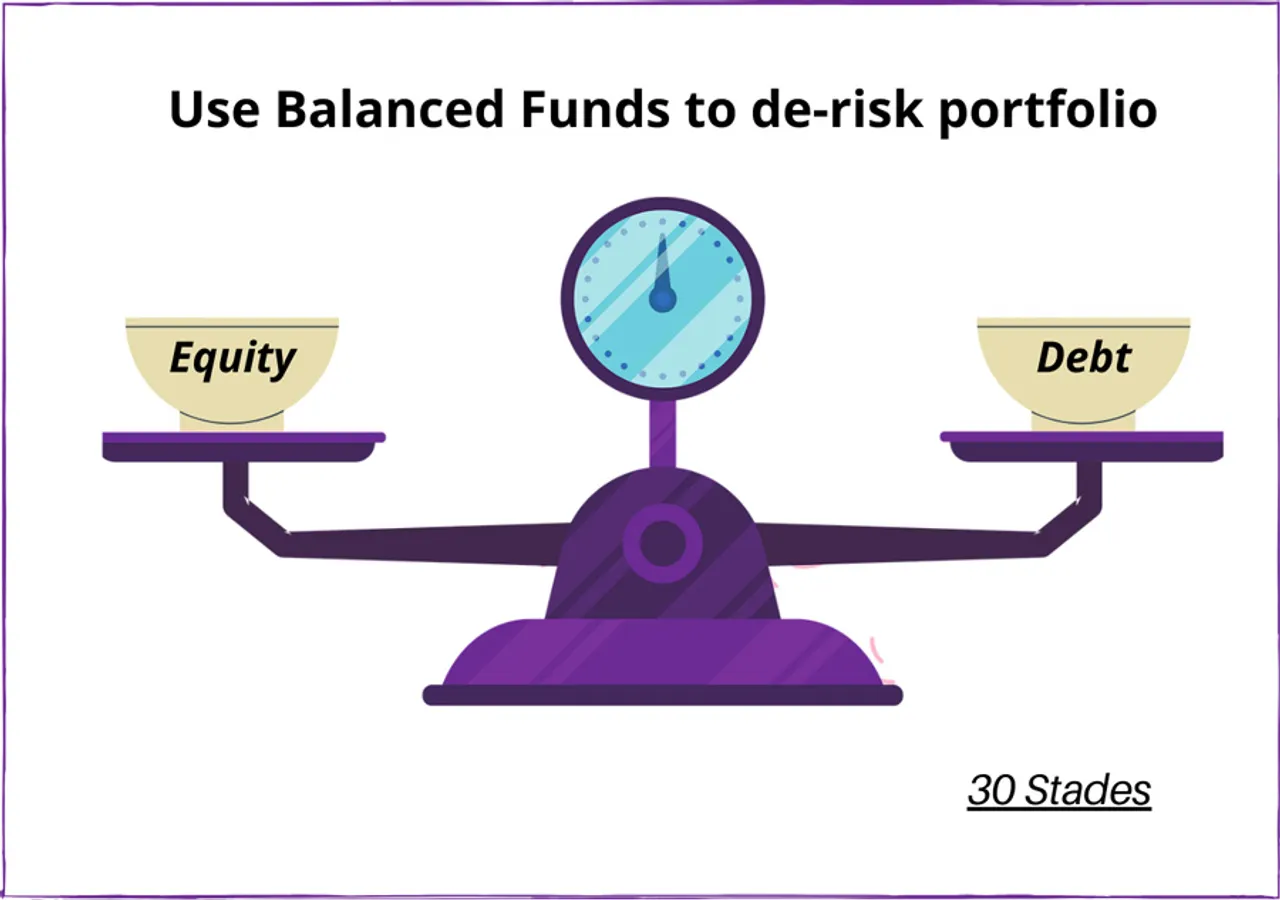 wp:paragraph
The last 12 months have been great for equity investors including those who play in the market through equity mutual funds. The benchmark BSE Sensex is up 16.4 percent in the last one year – nearly two-and-a-half times that of the current yield of 6 percent on 10-year government of India bonds.
Great year for equity and equity MF investors
Many equity mutual investors have been luckier. The PGIM India Midcap Opportunities Fund has delivered 43 percent return in the last one year, beating the Sensex by a big margin. It is followed by PGIM India Diversified Equity Fund with 31.8 percent returns in the last one year and Parag Parikh Flexi Cap Fund with 31.3 percent return.
Also Read: Equity mutual funds: Top 10 investment options
This is for funds with assets under management of Rs 500 crore, according to data from ICRA Analytics Mutual Fund India.
The equity returns in the last 12 months have been extraordinary and beyond most expectations given the economic and financial pain unleashed by the COVID19 pandemic.
Weakness before the budget
The equity market is however now showing weakness ahead of the Union Budget for FY 2021-21 which is slated to be presented on next Monday. The Sensex is down 5 percent from its highs and has declined for four consecutive days now. This has happened for the first time since September 2020.
Also See: Investing during market highs: does it work for long-term investors?
It has begun to filter in the performance of diversified equity mutual funds. All equity MFs with the exception of Parag Parikh Flexi Cap Fund have given negative returns in the last one week in line with the movement in the broader market.
The general consensus among market analysts is that it will be tough for the equity market and equity mutual funds to repeat last year's performance in 2021. And this is because of the record high valuation in the broader market and the fact that most of the expected good news has already been priced-in.
Also Read: How investment in gold can protect you from inflation and rupee depreciation
The top stocks are part of the Nifty 50 index and are currently trading at 37.5 times their net profit in the trailing 12 months (the last four quarters).
This kind of valuation in the broader market was last seen in 1994-95 during the Harshad Mehta bull run. At such a valuation investors expect the moon from their companies in terms of earnings growth and dividend pay-out in future. This raises the downside risks for equity investors including those with exposure to equity mutual funds.
Also Read: Mind the taxes before you make long-term equity investments
The market now fears a rise in taxes especially personal income tax and even indirect taxes in the forthcoming budget given the huge revenue shortfall due to COVID19. There has been a dramatic rise in public debt post pandemic and additional tax revenues may be required to service this additional debt.
Additional taxes could hit domestic consumption resulting in lower revenues and profit growth for India Inc. This is bad for corporate earnings and stock valuation.
Also Read: How much money should you keep in your bank account?
Time look for Balanced Funds
This makes it imperative for investors to de-risk their portfolio by moving a part of their money to balanced funds, also called arbitrage or hybrid equity funds.
These funds are directed at investors who are looking for a mixture of safety, income, and modest capital appreciation.
For example, HDFC Hybrid Equity Fund – one the largest balanced funds with AUM of around Rs 17,000 crore – invests 65 to 80 percent of the portfolio in equity or equity related instruments. The balance is invested in debt securities depending on the credit quality, liquidity, interest rates and overall macroeconomic outlook. Currently, equity accounts for nearly 76 per cent of its portfolio.
Also Read: How to get the right mix of equity, gold and fixed income in your investment portfolio
The fund has delivered 14.3 percent returns in the last one-year and annualised returns of 11.2 percent in the last five years. In comparison BSE Sensex has delivered 14 percent annualised returns in the last-five years.
Investors should note that the fund returns were less volatile or risky – as measured by standard deviation – than either Sensex or a typical diversified equity mutual fund.
The Edelweiss Balanced Advantage Fund however topped the chart in terms of one-year return. The fund which had an AUM of around Rs 1856 crore has delivered 21.6 percent returns in last one-year and 11.5 percent annualised returns in the last five years. Currently equity instruments account for 73.9 percent of its portfolio and rest is in long-term debt and money market instruments.
Also Read: Lessons from COVID-19 Lockdown: 10 tips to build your emergency fund
It is followed by Canara Robeco Equity Hybrid Fund that has delivered 18.79 percent returns in the last one year. Then comes HDFC Childrens Gift Fund and Principal Hybrid Equity Fund with one-year returns of 15.76 percent and 15.75 percent respectively.
These are more than adequate returns from a category that doesn't invest fully in equity and generally stays away from high risk-high return mid and small cap stocks.
Happy Investing.
(Advice: This article is for information purpose only. Readers are advised to consult a certified financial advisor before making investment in any of the funds or securities mentioned above.)
(Karan Deo Sharma is a Mumbai-based finance and equity markets specialist).
Also Read: 5 points to help you decide on investment in the stock market right now
--