The Burzahom archaeological site in Kashmir gave evidence that pottery was made in the valley as early as 3,000 BC. The craft, which was later patronised mostly by Kashmiri Pandits who considered clay sacred, began to decline after their migration in 1989. Now, Saima Shafi, a 32-year-old civil engineer of the Jammu and Kashmir Public Works Department, is trying to revive the clay craft.
Pottery has been traditionally considered the domain of men of the Kumhar community in the valley. That's what led to opposition from people when Shafi decided to practice pottery. "There is both gender and caste involved here. I am trying to break this barrier as clay has been therapeutic for me," says Shafi, who has been a victim of domestic violence.
Also Read: How Nizamabad's 500-year-old black pottery is regaining lost glory
"I have always loved clay artefacts and toys since childhood," says Shafi, who went to Bengaluru to learn pottery-making as there aren't many pottery teachers in the valley now.
Also See: Ode to potters this Diwali: video and pictures of making earthen diyas
She has set up her workshop in uptown Batmaloo, where she makes pottery items and is encouraging others to join her attempts to revive the centuries-old tradition of using earthen utensils in Kashmiri kitchens. "I am sure very soon, many more will join me," she says.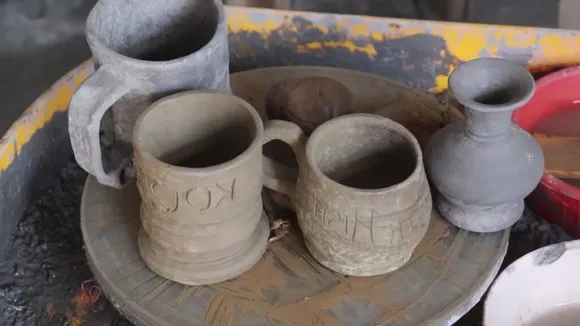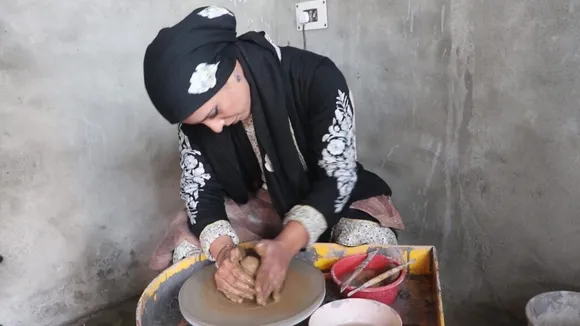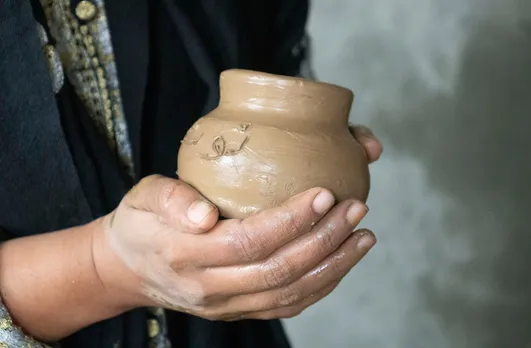 (Wasim Nabi is a Srinagar-based freelance multimedia journalist).
Also Read: Aranmula Kannadi: How tech-savvy GenNext is preserving Kerala's 500-year-old metal mirror craft