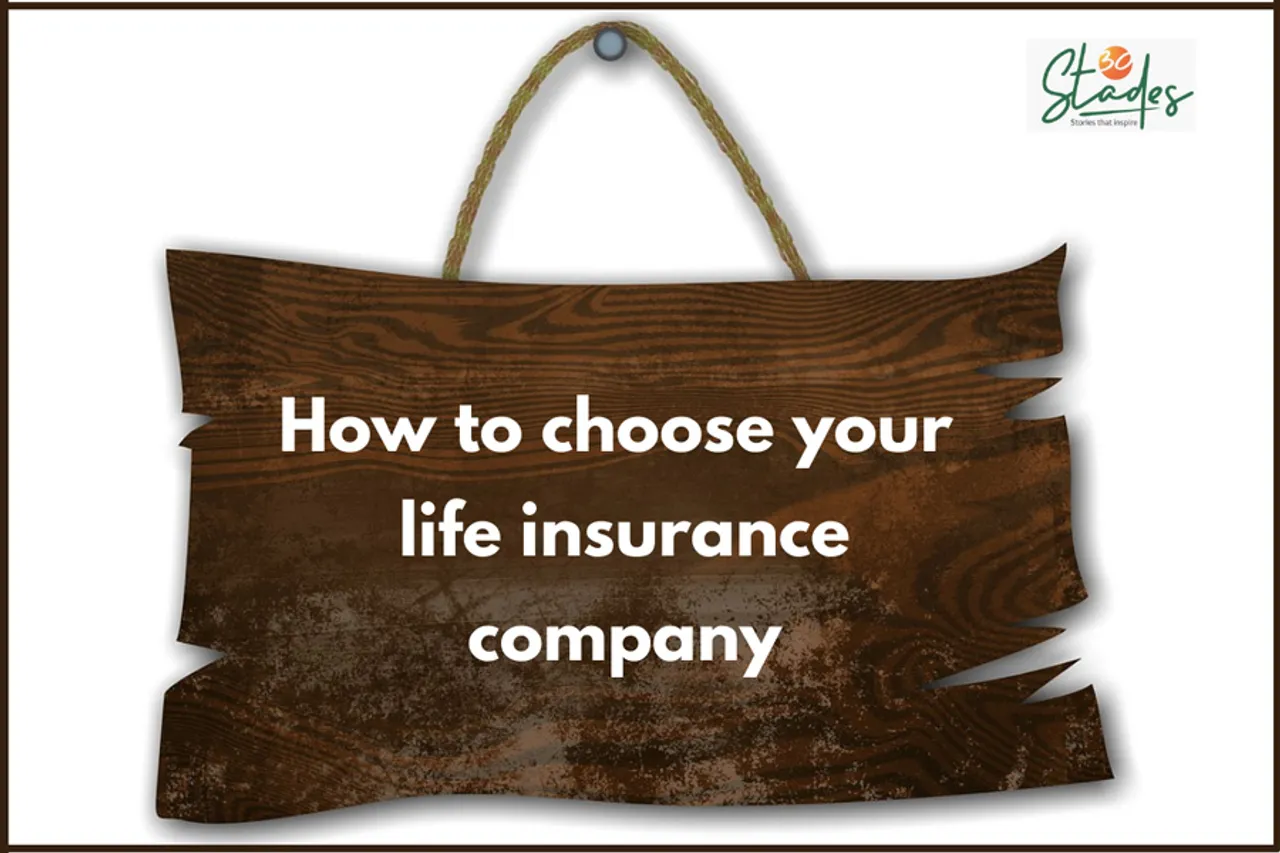 wp:html /
Planning to buy or renew your life insurance policy? The most important aspect of an insurance policy is the assurance of a good value proposition and smooth claim settlement. Traditionally, the claim settlement ratio has been the most important parameter to select a life insurance provider.  
According to the latest annual report by the Insurance Regulatory and Development Authority of India (IRDAI), the life insurance industry's claim settlement ratio declined to 96.76 percent in 2019-20 from 97.64 percent in 2018- 19, implying a reduction in the number of claims settled.
Also Read: 5 tips to buy health insurance during COVID-19 & beyond
The claim settlement ratio of Life Insurance Corporation of India (LIC) was at 96.69 percent as of March 31, 2020 as compared to 97.79 percent in the previous fiscal. The proportion of repudiations had increased to 0.81 percent in 2019-20 compared to 0.43 percent in the previous year. 
The repudiation (refusal) ratio for the industry increased to 1.02 percent compared to that of 0.74 percent in 2018-19. 
Incidentally, Aditya Birla Sunlife, Aegon Life, Aviva, Bajaj Allianz Life, Bharti AXA Life, Canara HSBC OBC Life, Exide Life, Future Generali, HDFC Life, ICICI Prudential Life, IDBI Federal Life, India First Life, Kotak Mahindra Life, Max Life, PNB Metlife, Pramerica Life, Reliance Nippon Life, Shriram Life, Star Union Life and TATA AIA Life had a claim settlement ratio of over 90 percent in FY20 with the exceptions being Edelweiss Tokio Life and Sahara Life Insurance. 
Also Read: 5 steps to kick-start your financial planning for retirement
The below list collated by the insurance regulator in its annual report highlights the claims settlement ratio and the claims repudiation ratio of all the life insurers currently active in the Indian life insurance market.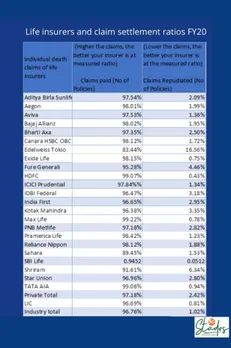 The life insurance industry paid benefits of Rs 3.51 lakh crore in 2019-20 (Rs 3.30 lakh crore in 2018-19), which constitutes 61.21 percent of the gross premium underwritten. 
Life insurance complaints 
The category where the life insurance industry has seen a rise in complaints is policy servicing, with a 3 percent increase during 2019-20 over 2018-19, according to the insurance regulator's Consumer Affairs Booklet.  
Also Read: 10 PSU value stocks giving higher dividend yields than bank FDs
Assessing parameters such as speed of response and service
Interestingly, Beshak.org, an independent consumer awareness platform for insurance buyers, recently created a rating platform for term life insurance plans. Explaining the need for such research, Mahavir Chopra, founder and CEO said, "Neither Claim Settlement Ratio nor the Settlement Guarantee assures you a smooth claim settlement. On the other hand, we are reporting parameters like percentage of claims settled in 30 days, complaints received on claims, speed of response on Twitter, etc. These parameters reflect an insurer's track record on claims settlement and service response."
Also Read: It's time to book profits in mid and small-cap stocks & increase investment in large-caps
Chopra said their rating of term insurance plans is based on 100+ parameters extracted from IRDAI, insurer websites plus their proprietary research. The value of each parameter is compared across insurers and converted into a relative score. Finally, the weighted average of this score gives the Beshak Star Rating for the Plan. 
LIC's tech term plan is rated 3.5 with claims experience rated at 4.2, customer service 3.3 and product benefits at 1.9. 
It is therefore important to carefully evaluate not just the life insurer's claim settlement ratio, but also analyse the exact value proposition that your life insurer offers to ensure you have a smooth and hassle-free process in case of a claim. Research well and make the right choice. 
(Deepa Nair is a Mumbai-based journalist specialising in finance and international affairs.)
Also Read:  Why women need a separate health insurance cover & how to go about it
(This article is in arrangement with moneymonc.com)