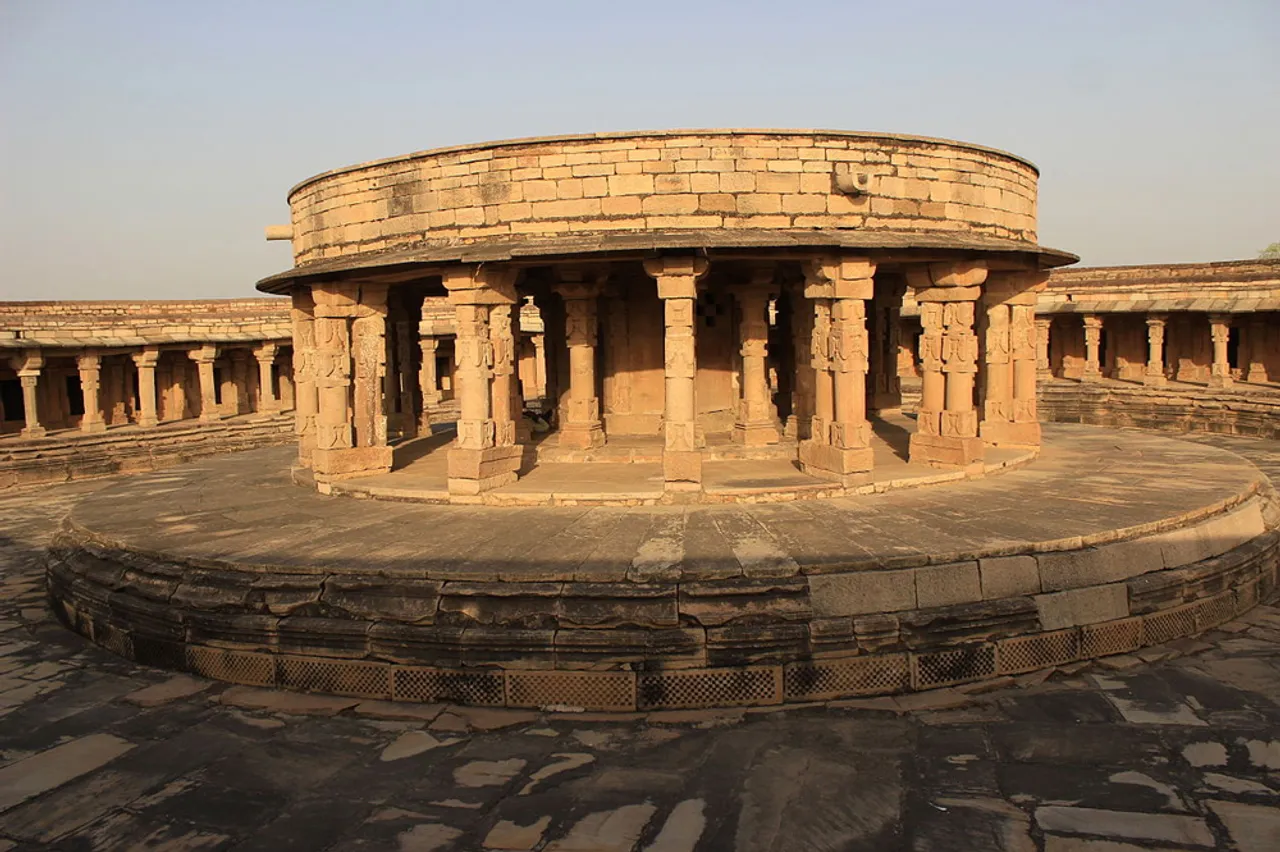 It is well known that the Parliament House at Sansad Marg in New Delhi was designed by British architects Sir Edwin Lutyens and Sir Herbert Baker. But what is little known is that the building, constructed between 1921 and 1927, is inspired by the design of 11th century Chausath Yogini Temple at Mitaoli in Morena district of Madhya Pradesh.
Built by the Kachchhapaghata king Devapala, who reigned between 1055and 1075, it is also known as the Ekattarso Mahadeva Temple and is about 40km from Gwalior. The temple, located on a 100 feet high hill, has been declared an ancient and historical monument by the Archaeological Survey of India (ASI). Chausath is the Hindi word for sixty-four.
The temple is circular with a radius of 170 feet. It has 65 chambers out of which 64 are for yoginis and one in the centre is dedicated to Lord Shiva.
Yoginis symbolize feminine force and are considered masters of Yoga. They appear as goddesses in Hindu culture.
The Chausath Yogini Temple is said to have been the venue for providing education in astrology and mathematics based on the transit of the Sun. This also explains why the temple is predominantly an open-air structure. Only the 65 chambers have flat roofs while the rest of the premises are open.
Also Read: Chettinad's masons slowly revive centuries-old lime-egg wall plaster technique
The Parliament too is a massive circular edifice with the circular Central Hall in the middle. It was built over six years at a cost of Rs 83 lakh where the Central Legislative Assembly met for the first time on January 19, 1927.
While there is no historical proof that the temple inspired Lutyens and Baker, former Regional Director (North) of ASI KK Muhammed earlier remarked that the resemblance between the temple and the Parliament is too unmistakable to be ignored. "The design of the Parliament House was inspired by the circular Chausath Yogini Temple," he had said.
The temple, which survived several earthquakes without any serious damage, is in pictures here: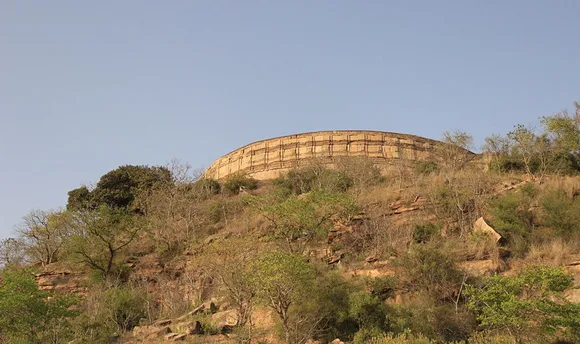 Chausath Yogini Temple is atop a 100ft hill in Mitaoli, Morena, Madhya Pradesh. Pic: Varun Shiv Kapur/Flickr 
Also Read: Kalaroos caves: Kashmir's Russia connection through tunnels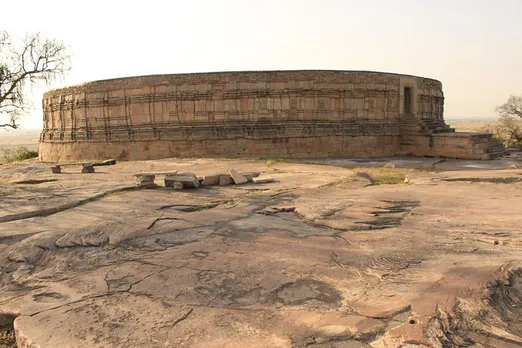 The structure of the temple is circular. Pic: Pankaj Saxena/Wikimedia Commons 
Also See: A walk through Jaipur's Walled City: the UNESCO world heritage site where kings lived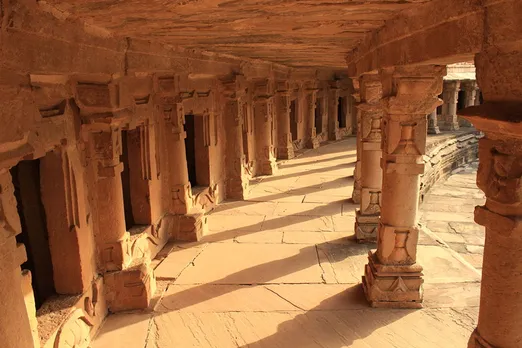 Circular walkway of the temple. The 64 chambers once had idols of yoginis. Pic: Pankaj Saxena/Wikimedia Commons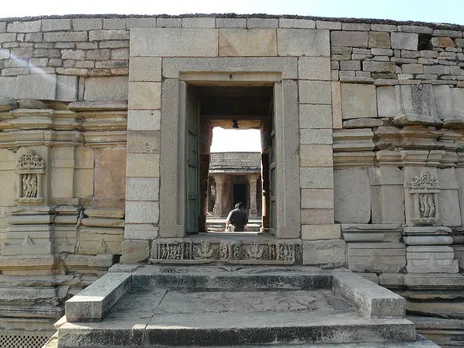 Entrance to the temple. Pic: Varun Shiv Kapur/Flickr 
Also See: In pictures: India's 7 lesser-known tourist destinations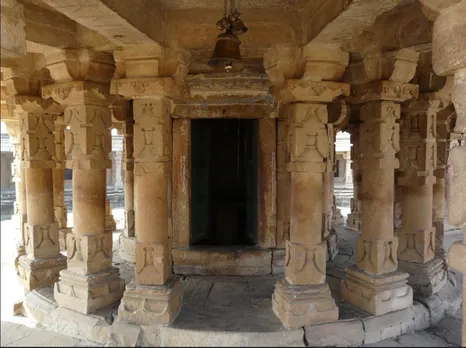 The Central chamber of Chausath Yogini Temple dedicated to Lord Shiva. Pic: Varun Shiv Kapur/Flickr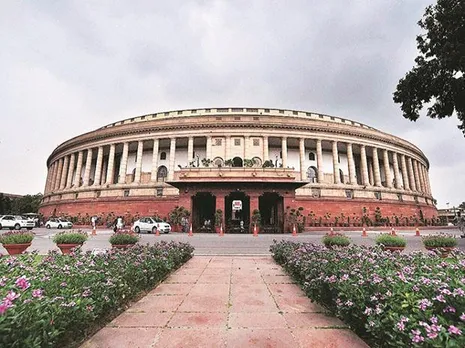 Parliament House is also a circular structure with pillars and a Central Hall. Pic: Flickr 
Also Read: Delhi water crisis: 5 historic forts from which India's capital can learn water harvesting & conservation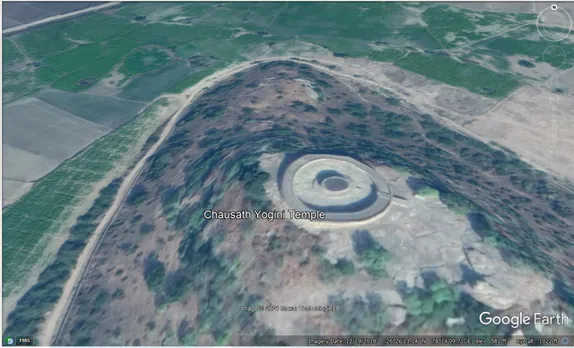 Google Earth view of Chausath Yogini Temple at Morena. Pic: 30 Stades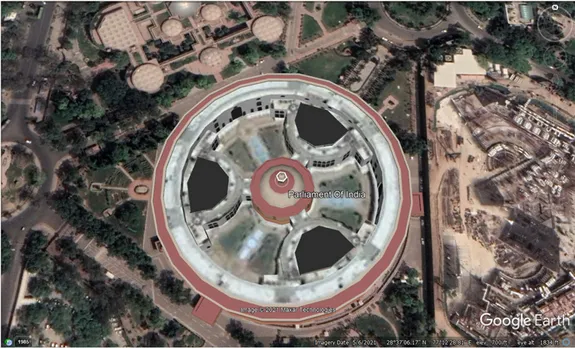 Google Earth view of Parliament of India. Pic: 30 Stades 
(Lead pic by Pankaj Saxena, Wikimedia Commons)
Also See: How one family has taken India's 1,000-year-old temple architecture to the world