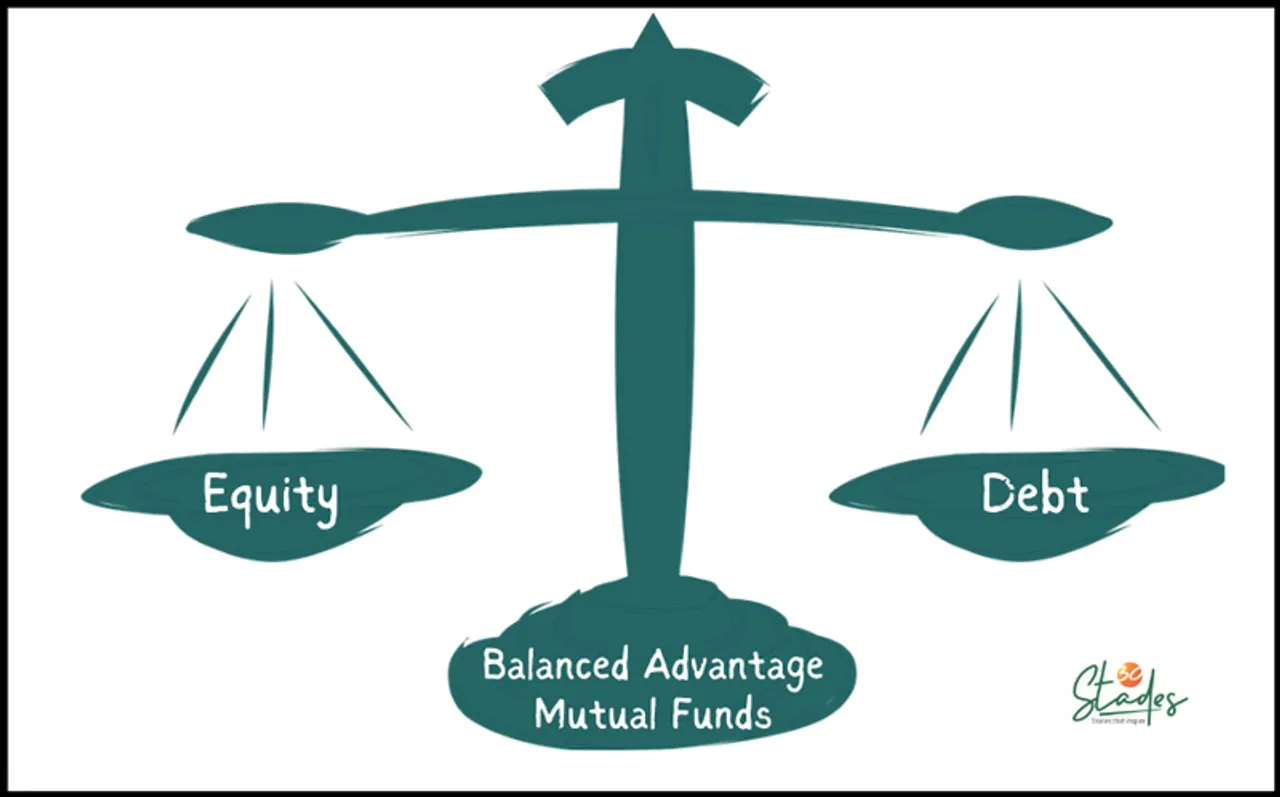 Pure equity mutual funds have now begun to disappoint investors after years of double-digit returns on an annualised basis. Most diversified equity funds have either turned flat or are on the verge of giving negative returns on a 12-month basis. This is not very surprising given the poor show of the broader equity market. 
The benchmark BSE Sensex is down nearly 8 percent since the beginning of the current calendar year and is now up only 2 percent in the last 12 months. In comparison, the index had rallied nearly 22 percent during the 2021 calendar year lifting the performance of all equity mutual funds.
These include higher energy prices, rising inflation, widening of the current account deficit, record-high public debt and risk of further depreciation in the rupee against the major currencies.
In this environment, most financial advisors are recommending that mutual fund investors focus on capital conservation rather than seek higher returns. 
Also Read: Five ways to save money on your home loan
A steady interest income from their investment in debt instruments such as government and corporate bonds also means that balanced funds tend to outperform pure equity funds during a downturn in equity markets. 
There has been a sharp rise in yields from debt instruments in the last year due to a rise in interest rates. This is good news for balanced funds that hold bonds till they mature.
Also Read: Five things to consider before buying life insurance policy
While balanced funds have also been adversely affected by a decline in the equity markets, top-performing funds in the segment are doing better than equity markets. Here are the five best-performing balanced funds. These funds have been selected based on the consistency of their short-term long-term performance. The data has been sourced from ICRA Analytics.
1. On the top of our list is HDFC Balanced Advantage Fund. The biggest fund in the category with assets under management of Rs 43,823 crore, has topped the performance charts. The fund has given 8 percent returns in the last 12 months and is up 0.11 percent in the last six months beating the Sensex by a wide margin. 
The fund invests nearly two-thirds of its portfolio in equity and the rest in debt and other fixed-income instruments. Its equity portfolio is tilted towards large-cap stocks, especially top banks and utilities. This makes it a safe bet for investors in the current environment. The fund also scores on risk factors such as Sharpe ratio, Sortino Ratio and standard deviation. Its equity portfolio has a trailing P/E multiple of 19.4X, much lower than Sensex P/E of around 22X.
Also Read: Five points to keep in mind while buying bike insurance
2. The ICICI Balanced Advantage Fund is on our list's second spot. The fund with an AUM of Rs 40,146 crores has delivered 5.5 percent returns in the last 12 months and is down less than a percent in the last six months. It's a very conservative fund with equity accounting for only 35.3 percent of its portfolio and a quarter of the portfolio invested in debt instruments, largely government bonds. 
The rest of its portfolio is invested in equity and debt-related derivatives. Its equity portfolio is pricey with a P/E multiple of 36X much higher than the Sensex valuation. The fund however scores well on risk parameters such as standard deviation, Sharpe ratio and Sortino ratio. 
Also Read: What to keep in mind while choosing your life insurance provider
3. Tata Balanced Advantage Fund is ranked third with 1-year returns of 3.05 percent. Half of the fund's current AUM of Rs 5045 crore is invested in equities - mostly large-cap stocks. Bonds and debt instruments account for another 30 percent of the portfolio while the rest goes into other assets such as derivatives, debentures and money market instruments. 
Also Read: Ten value for money stocks to buy right now
4. Kotak Balanced Advantage Fund is next on our list with a one-year return of 0.9 percent and a 4.6 percent decline in the last six months. Nearly two-thirds of its AUM of Rs 13,667 crore is invested in equities while the rest is invested in debt instruments. The fund investment is not conservative at all given a P/E of nearly 38X for its equity portfolio. This makes it more suitable for investors that are looking for a low level of risk protection from equity markets.
5. Nippon India Balanced Advantage Fund is the last on our list with 1.7 percent returns in the last 12 months. It follows a high-risk investment strategy with equity accounting for nearly two-thirds of its total AUM of Rs 6,061 crore. Its equity portfolio is expensive with a P/E of 36x. The fund however has a relatively low standard deviation and a high Sharpe and Sortino ratio.
Happy Investing!
(Advice: This article is for information purpose only. Readers are advised to consult a certified financial advisor before making investment in any of the funds or securities mentioned above.)
(Karan Deo Sharma is a Mumbai-based finance and equity markets specialist).
Also Read: Ten mutual funds giving better returns than market