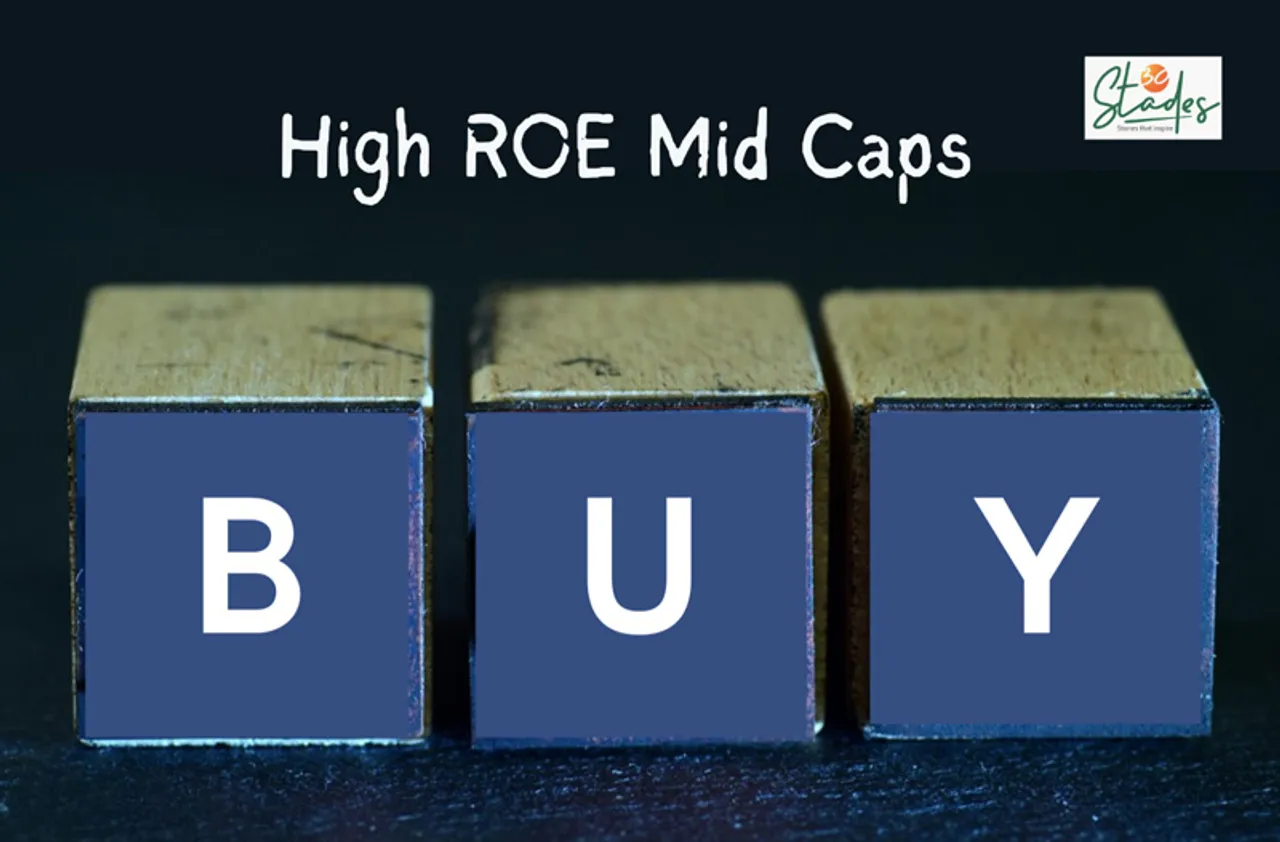 The return on net worth (RoNW) or return on equity (RoE) is one of the best ways to pick financially strong high performing stocks. Companies with a consistently high return on equity have strong balance sheets and tend to grow faster than their peers with lower RoE.
Return on equity is calculated by dividing a company's net profit in its last 12 months or financial year by its average net worth or shareholder's equity during the period. A company's net worth or shareholder's equity is the sum of its paid-up equity capital and reserves and shareholders and denotes the money that its shareholders have given to the company to run its business.  
Also Read: Five ways to grow your money during high inflation 
Given this, a high double-digit RoE means that the company is generating high profits on the capital provided by its shareholders. The company can use these profits to invest in the growth and expansion of its business or return cash to shareholders by way of dividends and shareholders' buyback. 
Higher profitability and strong internal cash flows allow these companies to grow at a consistent pace without resorting to debt financing. This makes them less susceptible to the ups and downs of business cycles and volatility in the financial and bond market.
Also Read: It's time to raise allocation to risky assets like mid and small-cap stocks 
This means that an equity portfolio of companies with high double-digit RoE will outperform the broader market over the longer term. These companies especially do well in an economic downturn when companies with poor profitability and financial ratios struggle to grow and may go out of business in the worst-case scenario.
Companies with consistently higher RoE are however most often richly valued in terms of price-to-equity and price-to-book value ratio. This limits the gains to shareholders from a possible re-rating of these stocks. 
Here are ten mid and small-cap stocks that offer the best combination of faster revenue and earnings growth, and high double-digit RoE in the last three years along with valuation.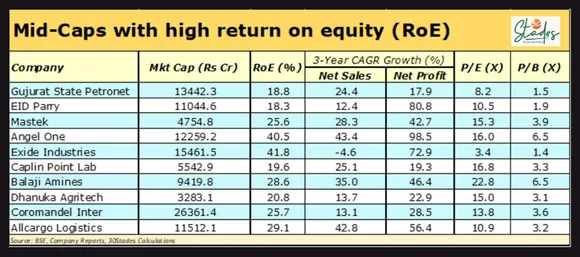 These ten companies reported RoE of 26 percent on average in the first half of the FY23, nearly twice the BSE500 index companies which had an average RoE of around 13 percent during the period.
 Happy Investing!
(Disclaimer: This article is for information purpose only. Readers are advised to consult a certified financial advisor before making investment in any of the funds or securities mentioned above.)
(Karan Deo Sharma is a Mumbai-based finance and equity markets specialist).
Also Read: 10 mid-cap stocks which are cheaper & more profitable than Sensex stocks