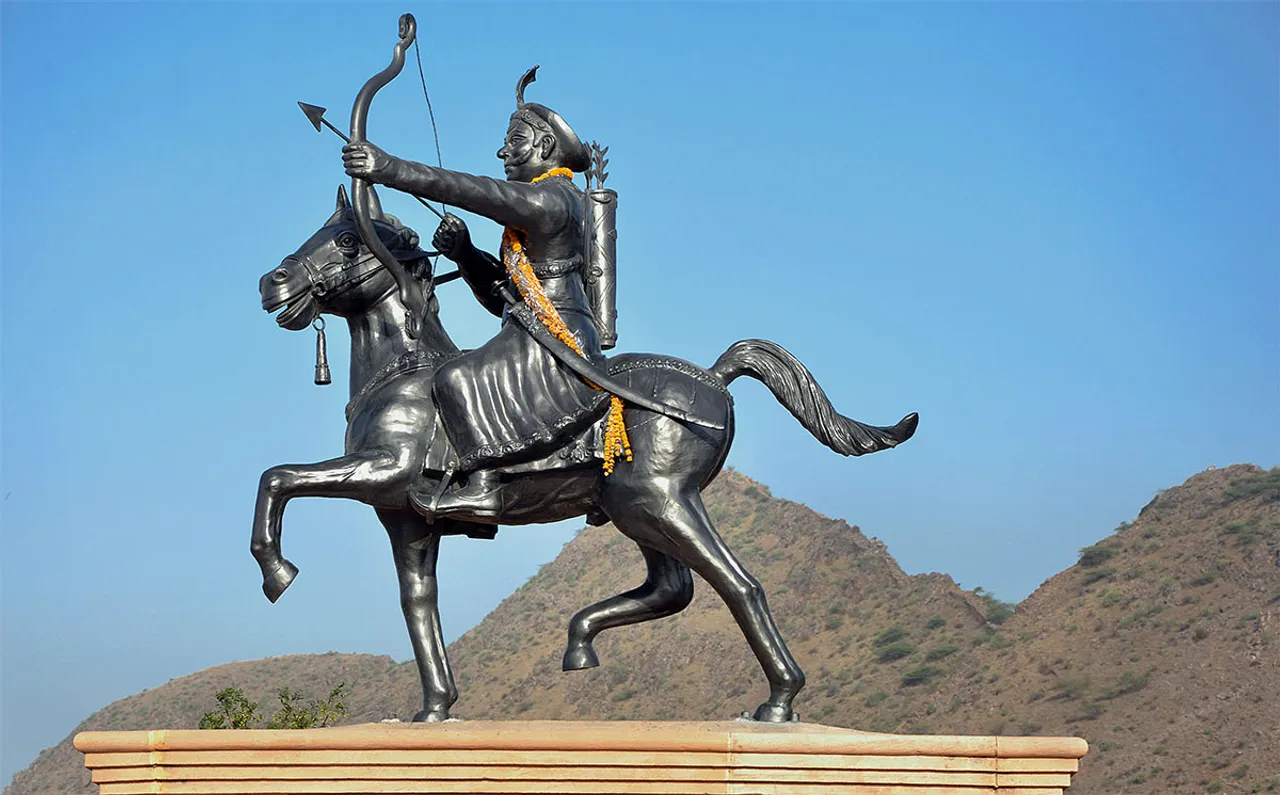 After Jodhaa Akbar, Padmaavat and Panipat, yet another historical film with a Rajasthan connect is facing protests. Akshay Kumar-starrer Prithviraj Chauhan has seen shooting being stalled on the outskirts of Jaipur. And this time around, the Rajput Karni Sena has locked horns with the Gujjar community, with both the groups claiming that the 11th Century King belonged to their caste. As caste politics continues to get stronger in India, Bollywood has become an easy target to reinforce communal identities in the society.
The protests, this time, have also got a filmy twist. While Gujjar groups are backing the film, Karni Sena has huge issues with it. Gujjars are claiming that Prithviraj Chauhan was, in fact, a Gujjar king.
Local Gujjar leader Himmat Singh says some facts point to Chauhan's Gujjar origins. He mentions that Chand Bardai, Chauhan's court poet, in his epic poem Pritviraj Raso has referred to him as a 'Gurjar' king. Himmat Singh also says that Gujjar history has been hidden and distorted by the ruling classes. 
Why rake up the issue now?
Singh is clear why Gujjars need to rake up the issue now when a movie is being made on the King, who ruled north-western India from 1178 to 1192.
Historian RS Khangarot says there is little to support the claim that Chauhan was a Gujjar. He says the reference to 'Gurjar' can also be in the context of Gujarat, which was then called Gujratra. Prithviraj and his father ruled over Gujratra too, and so were called 'Gurjar Naresh', he says.
Also Read: How Dohar is trying to preserve folk music of Bengal & Assam since two decades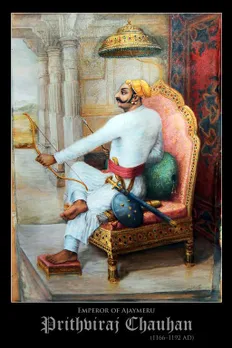 Sociologist Rajiv Gupta sees this needless controversy as a political gimmick. "In this era, when there is Hinduisation through political forces, caste origins give importance to Hindu leaders, who then get closer to the ruling class and project that they are the finest among Hindus, and so deserve importance in politics and power." 
Speaking about why the Gujjars are invested in this controversy, he says that Gujjars also want to show that they are a part of the ruling group, so they can gain some power.
A warrior can't be a lover!
On the face of it, it looks like the protest by itself needs a protest! The main angst of the protesting groups is that the beloved royal of their State would be portrayed as a "lovesick weakling and not as a valiant warrior".
The Karni Sena, whose claim to fame has been protests against Jodhaa Akbar and Padmaavat, tried to disrupt shooting of the film that was taking place in Jamwa Ramgarh, a lush plain surrounded by the rolling Aravalli ranges, on the outskirts of Jaipur.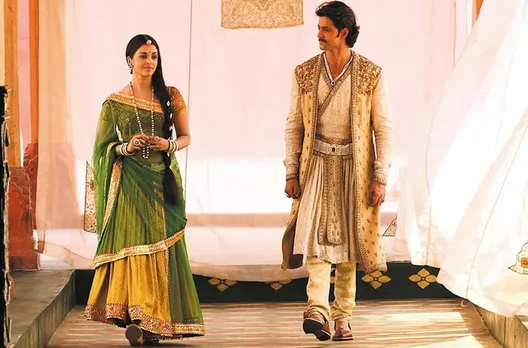 Mahipal Singh Makrana, national president of the Karni Sena, claims that historical facts have been distorted and Chauhan has been portrayed as a lover, which is factually incorrect. How can a warrior be a lover? Tch Tch.
Ironically, this film is written and directed by Dr Chandraprakash Dwivedi, whose Chanakya, at least scenes from it, have been liberally used in recent times to speak about the need for militant statecraft. Dr Dwivedi, a renowned name, has denied any distortion of facts.
In meetings with the Karni Sena, he assured them he has researched the subject. However, they have demanded to see the film script and also want a written undertaking that historical facts will not be tampered. Rightfully, Dr. Dwivedi declined and the shooting came to a halt.
Makrana says they have learnt that Prithviraj is being portrayed as a lover. "He is the pride of Rajputs and Hindus. He defeated Muslim invader Mohammed Ghori 16 times. He should be portrayed as a valiant warrior and not as a lovesick weakling."
Who owns history?
During the Jodhaa Akbar controversy in 2006, the Karni Sena said Ashutosh Gowarikar's film was not based on historical facts. They said Jodhaa was not a historical figure and that the film maligned the Rajputs. They said Akbar never had a wife named Jodhaa Bai. Eventually, following all the protests, the Hrithik Roshan-Aishwarya Rai film was never screened in Rajasthan.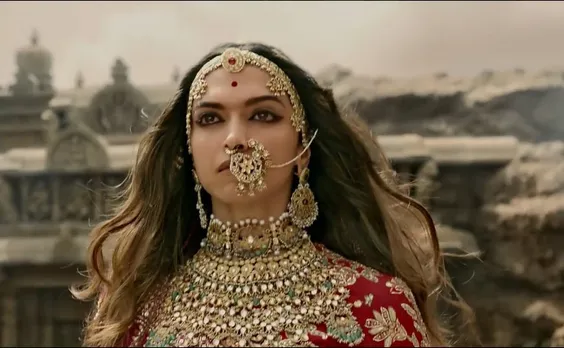 During Sanjay Leela Bhansali's Padmaavat, the Karni Sena again harked on distortion of facts and said the portrayal of Queen Padmini, the 13th Century queen of Mewar, played by actor Deepika Padukone, was unseemly. The Karni Sena galvanised other caste groups such as Brahmins, Jats and Muslims and spread the protests to several other States apart from Rajasthan.
Also Read: Heritage walks help rediscover city histories, give fillip to conservation
More recently, the Jat community took to the streets to protest another Gowarikar film, Panipat, for its unseemly portrayal of Jat King Surajmal, the ruler of Bharatpur. In fact, a minister in the Rajasthan government had also objected to the portrayal of the Jat King. Vishvendra Singh, a descendent of Raja Surajmal, said the king was wrongly depicted in the film and there was great anger among the Jat community. He demanded a ban on the film.
Gupta says that in the present era, no Hindu deity or ruler can be criticised or questioned.
Makrana's statement is telling. "Prithviraj Chauhan was not only a Rajput ruler but also the last Hindu samrat. The entire Hindu community should rise up as one if there is any distortion of facts about the great ruler."
Jaipur-based film distributor Raj Bansal says this trend of protests is peculiar to Rajasthan, and seems to thrive due to social media that is easily accessible to many. He said while caste groups can have their own agendas, it leads to heavy losses for producers and distributors.
He said it's advisable if film-makers and caste groups and historians talk and settle the issue before film shooting begins, to save a lot of headache for everyone later on.
(Mona Singh is a Rajasthan-based freelance writer and wanderer).
Also Read: How a sociology professor is turning arid Rajasthan green