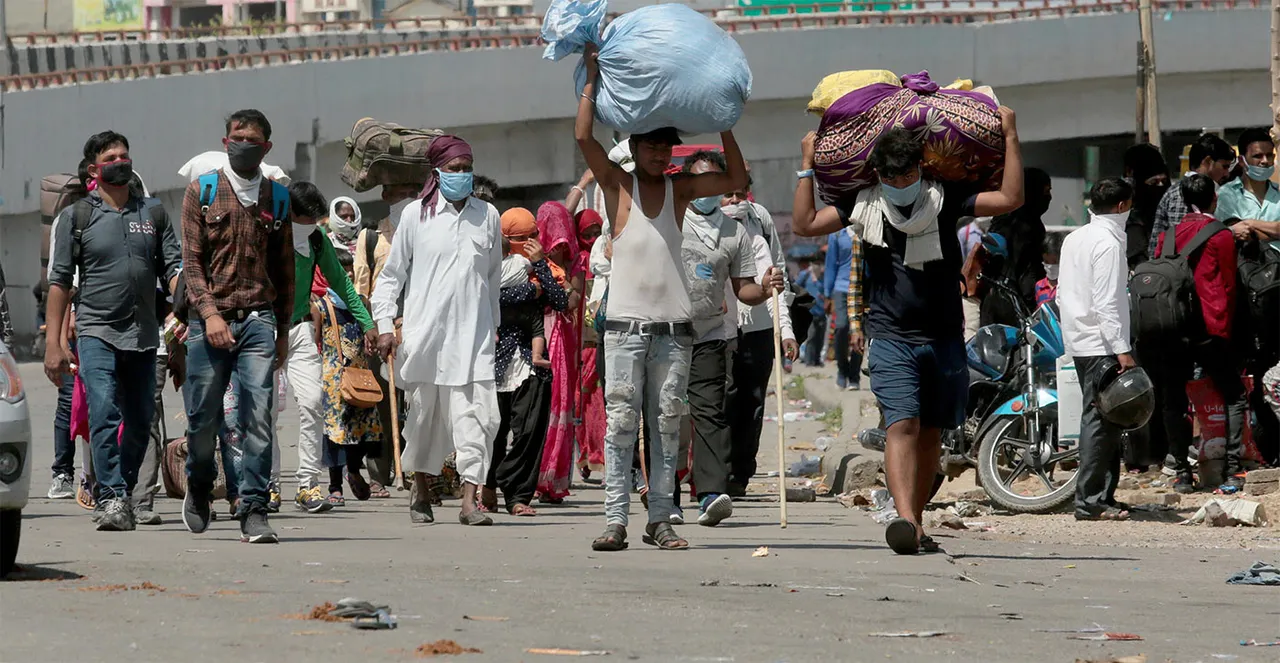 Dharmender Singh, a 32-year-old mason and daily wage earner, walked and took tempo rides to cover 1,200 km over four days from Koparkhairane in Navi Mumbai to reach his uncle's house at Harmada in Jaipur. He is still about 65km away from home in Saiwad. Rashmi Pratap spoke to Singh, who narrated his ordeal following the coronavirus lockdown announced by Prime Minister Narendra Modi on March 24. Actually, Singh's nightmare began about 10 days before the March 22 Janta Curfew, best remembered for the clapping and clanging of thalis across India:
"We are six people, all from Rajasthan, sharing a 15 feet x 15 feet one-room-kitchen apartment. We leave early for work at construction sites and return home in the evening only to cook and sleep. Sometime around Holi (on March 10), we stopped receiving work because people were following social distancing. We learned about the Coronavirus disease (COVID-19). On hearing Prime Minister Narendra Modi's speech on March 19, we felt things would be back to normal after the end of March 22 – the day-long Janta Curfew.
March 23, 2020:   In the morning when I stepped out to buy groceries, I saw that most shops were running out of supplies and people were hoarding provisions. The night before, Mumbai's local trains also stopped plying - something I've never seen in the last 15 years in this city. My head was spinning.
Mentally, I was preparing to leave for home. I had never seen this panic buying in markets, deserted streets and stoppage of local trains. I was clear that even if I caught COVID-19, I would survive at my native place but stood no chance in Mumbai without any money, food or anyone to care for me.
March 24, 2020: We were still contemplating whether to leave or not.
Given the unusual turn of events, we had no doubt that the lockdown would be extended. We left home before his address at 8pm. We walked towards Koparkhairane station. After about seven kilometres we reached Airoli, where a tempo driver offered to drop us to Bhiwandi (in Thane district on the outskirts of Mumbai) for Rs 200 per person. Just before the Ambadi Naka (checkpoint), he asked us to get down and meet him about a kilometre ahead. Modi ji had announced the three-week lockdown till April 14 about an hour ago and all the vehicles were being checked.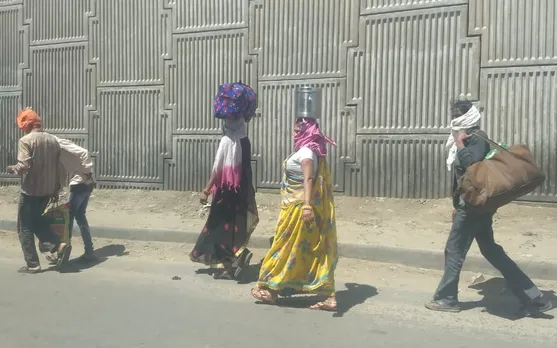 March 25, 2020: We were dropped somewhere at Bhiwandi from where we walked 50 kms before stopping near Talasari RTO. We rested at a nearby vegetable farm.
Also Read: Coronavirus Lockdown: Suicide helplines clogged as janta curfew takes toll over mental health of migrant labourers
A tempo driver again offered to drop us at Vapi (in Valsad district of Gujarat) for Rs 300 per person. It was afternoon when we reached Vapi, where kind-hearted people were distributing food, biscuits and water to thousands of others walking like us. The enormity of the situation just struck us.
No matter what, there just isn't enough to set up home in the place where we sweat for money. We continued to walk.
We asked the owner of a small roadside dhaba if he could give us some food. He asked for Rs 100 for four chapatis, which would be "sent to the fields" as he was not officially allowed to operate. We declined. We couldn't spare so much.
 Now, breaking journey would mean not only delay but the increased probability of never reaching home because police patrolling was increasing by the minute. We walked through the night.
March 26, 2020: We took small breaks of only 15 minutes at a time. We crossed Valsad and decided to stop ahead of Navsari.
At around 11 am, all the shops in that small town were closed barring two or three. Janta curfew was being strictly imposed. The only food items available were unpacked biscuits in glass jars at a paan shop and bananas with a fruit seller. Biscuits that normally sell for Rs 2 were now selling at Rs 5 a piece. Bananas too doubled to Rs 60 per dozen.
Also Read: Why dream house may remain a dream for millions in the time of Corona
We left Navsari around noon. Our cellphones were dying and digital maps would not be of use in some time. Sign boards and locals became our guides. Some locals directed us to the highway towards Vodadara, which was about 200 km away.
We decided to walk almost non-stop from thereon. There were enough biscuits and water with us to see us through the next 24 hours. Locals warned us against police checking on the way. So we decided to walk through the fields. Enroute, we learned that Rajasthan Roadways buses could take us to Jaipur from the Gujarat border. That gave us hope. It began to rain at night. We stopped intermittently, taking shelter wherever possible, but did not take any long halt.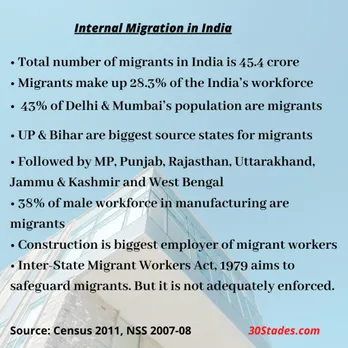 We reached Dakor by evening. Stories of police brutality were increasing. A devi temple in Dakor was serving sweet and savoury khichdi as prasad where we sat to eat. Again walking through the night and day, we reached the outskirts of Dungarpur.
March 27, 2020: A courier truck driver agreed to drop us to Bhilwara. He gave us a small drum of water and asked us to buy eatables as he had no intention of taking a break once we set out. When he opened the shutter, we realised there were already four people sitting in there, headed to Sawai Madhopur. There were checkpoints on the way and we followed the usual practice of getting off before the naka and getting back into the truck a kilometre ahead.
We got down at Bhilwara, paid the driver Rs 3,000 (Rs 500 per person) and walked towards Phagi. Locals guided us about the kuchcha rasta that would take us to Phagi. Some small shops were open and there, we had chapatis.
A few kilometers ahead, we saw a cattle truck, which was going to Jaipur from Phagi. He agreed to give us lift for Rs 500 per person.
March 28, 2020:  He dropped us to Jaipur. We could collectively cough up only Rs 2,500 instead of the Rs 3,000 we had promised. He did not mind given our condition. We dispersed from there. When I reached my uncle's house in Harmada, I collapsed. I was broken – physically and mentally. I slept through the next two days, waking up only to eat.
Our minds and bodies are capable of far more than we imagine. It is only the toughest situations that make us realise what we can achieve. I am longing to see my five-year-old son. There is heavy police patrolling and I am not able to step out. My wife, parents and son are all safe in Saiwada. But I can wait. I know I am home. It's just a matter of time."
(Rashmi Pratap is a Mumbai-based journalist specialising in financial, business and socio-economic reporting)
Also Read: Caste Politics: Karni-Gujjar ego clash leaves Dr Chandraprakash Dwivedi's Akshay Kumar-starrer Prithviraj Chauhan in the eye of a storm