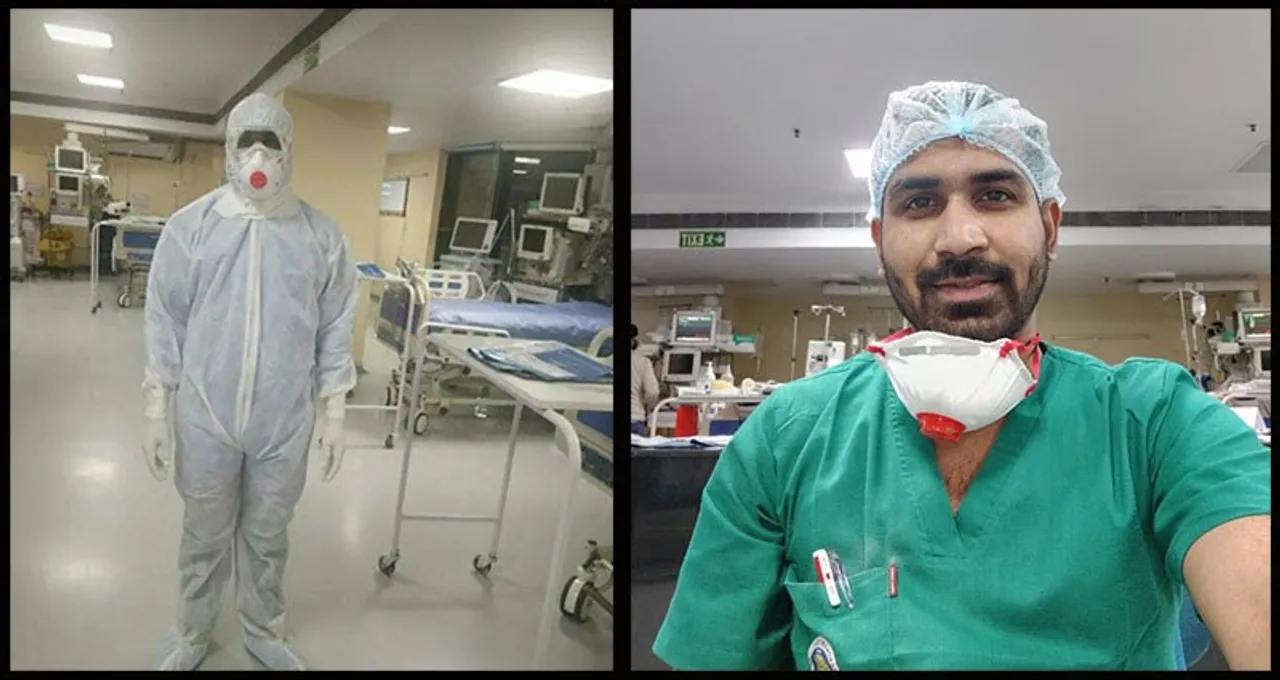 wp:paragraph
What does it mean to be a front-line warrior amid the Coronavirus (COVID-19) pandemic? It means being away from home for weeks, staying awake for days and nights, dealing with emotionally vulnerable patients and a sense of timelessness – when the clock ceases to exist and the patients' recovery is all that matters. It is not just a battle against the contagious virus. It is a battle of hope. Bharat Kumar Soni, a 27-year-old nurse at New Delhi's Ram Manohar Lohia Hospital, has to stay covered from head to toe in protective gear for 12 hours in the ICU, taking care of seriously ill patients. He was on duty from March 20 to April 1 and is currently on a 14-day quarantine period. He shares his story with Mona Singh:

"On March 19, when Prime Minister Narendra Modi implored people to observe Janata Curfew on March 22, and asked people to clap for five minutes to show support towards all the corona warriors, I felt happy that our contribution would be acknowledged.
On March 22, I finished my duty and left the hospital.
My eyes filled with tears and I felt proud that the people in the country were supporting us and respecting us. That day I felt I had chosen the right profession.
During my duty, I dealt with a couple of coronavirus positive patients. Two of them were in the Intensive Care Unit (ICU), where I was put on duty. One was an elderly patient who was very unwell. She passed away some days back even though we tried our best to save her.
Also Read: A migrant worker's 1200 km journey on foot during the Coronavirus lockdown
The other lady was recovering but would be mostly irritable and did not talk much. She kept requesting us to let her meet her family but that was not possible. She kept to herself. We are accustomed to dealing with irritable patients. We understand that they are suffering physically, and in a disease like COVID-19, that suffering is compounded by the inability to meet your loved ones for days together.
Yes, sometimes there arises the fear that I could get infected since I was in such close contact with coronavirus patients. The global news on the spread of the infection and deaths doesn't help.
Initially, there was shortage of masks. But our institutions worked very hard to ease the situation and the supply improved over a period of time.
A day spent caring for COVID-19 patients 
There is 2-3 staff in the ICU. We have a 12-hour shift and a busy schedule. We don't have much free time. In the ICU the patient staff ratio is 1:1 so I had to take care of one patient and check on her on an hourly basis.
My day begins with helping the patients get ready for the day, including their oral care. Their bed sheets and linen have to be changed daily. Then we would get them breakfast and later other meals.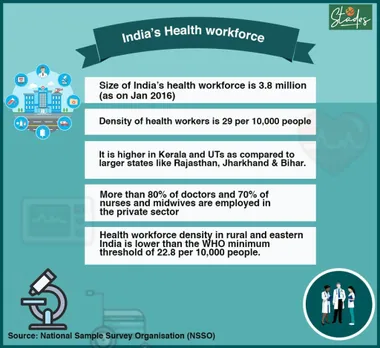 There is the paperwork to be done, filling in the details of the patients, which is quite lengthy. When we are free, we sit at the nursing station and monitor patients from there.
Minutes become hours and day merges into night as we work for the recovery of our patients.
During the lunch break, I have to remove the protective kit and then sanitise myself before having the lunch, which is provided by the hospital. Then I wear the kit again and go back to the ICU.
Though the Personal Protective Equipment (PPE) kit is not heavy it is a little stifling. Also we can't put on the air conditioner due to the fear of spread of infection. 
Also Read: Coronavirus Lockdown: Suicide helplines clogged as janta curfew takes toll over mental health of migrant labourers & the elderly
The staff has to wear 2 layers of PPE for 12 hours in the ICU. So we wear the scrub suit, then a disposable gown over that and then the PPE kit. Then we wear a surgical mask and the N95 mask on it. We wear one cap and put on the hood of the PPE kit. On our feet too we have to wear two layers of shoe covers.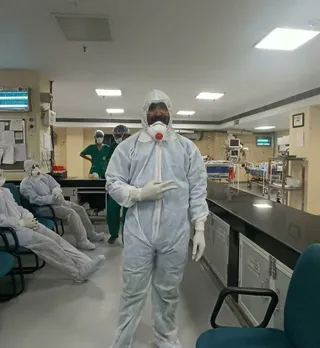 It took a little while to adjust to the kit. Initially I used to feel suffocated wearing it and had some difficulty breathing. Even If I wanted to go out, I couldn't because once you go in you can't go out for the fear of spreading infection. Also there is a shortage of PPE, so we try to minimise wastage by not stepping out.
Because of non-use of ACs and multiple layers of the protective gear, I would be drenched in sweat at the end of the duty. I had to remove the entire kit in a separate room and dispose of it. Then I would take a shower and leave. 
The hospital has made arrangements for the staff on COVID-19 patients to stay at the Gurdwara Rakab Ganj Sahib (near Parliament House in New Delhi) as a quarantine measure. So I do not go to my accommodation in Patel Nagar.
People at the gurdwara are very helpful and supportive.
They look after us well. I have one room and the food is provided by the gurdwara. I have made a 'thank you' video for the gurdwara staff to thank them for their hospitality.
A lonely life away from loved ones 
I belong to Bhilwara in Rajashtan . My two older brothers and parents live there. My mother is a teacher in a government school and my father is an accountant. We miss each other. They fear for my health but I chose this profession knowing fully well that it involves selfless service to others. I speak to my family members daily. I tell them not to worry. I am working here but they are the ones who are tense there.
I joined RML Hospital in December last year. Due to some financial crunch, I still have depend on my family and have no other option.
I am very close to my mother and I have to call her daily in the morning and evening. My family is also forced to live apart. My brothers and father are at home while my mother is posted at a girl's hostel. When the lockdown began in Rajasthan, she was at the hostel and I asked her to stay on there.
My parents have been very supportive. When the coronavirus broke out, parents of some colleagues asked them to quit their jobs and come back home. But my parents never said that. They said since you have chosen this profession, give it your best.
I actually wanted to join the army and serve the country but I wasn't selected so I chose the nursing profession as I like to help others and serve the country.
I am looking forward to being on duty again. I am totally cut-off from everyone these days. It's a solitary existence.
I would rather get back to work and serve people again. That makes me happy."
(Mona Singh is a Rajasthan-based freelance writer and wanderer)
Also Read: Caste Politics: Karni-Gujjar ego clash leaves Dr Chandraprakash Dwivedi's Akshay Kumar-starrer Prithviraj Chauhan in the eye of a storm