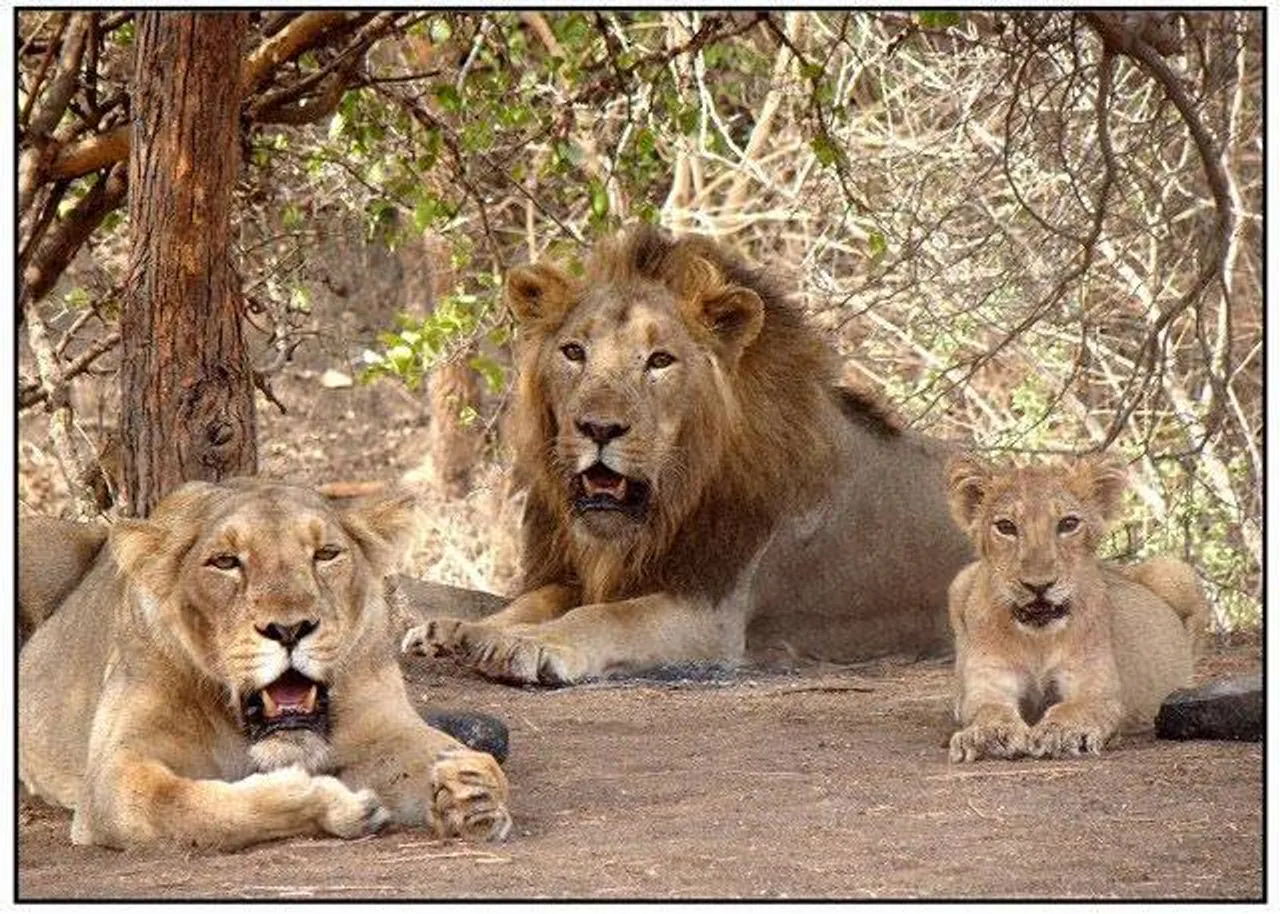 wp:paragraph
It's 3 am and an Asiatic lion in Gujarat's Gir National Park drags away a sheep from the herd of Kishan Barhath, a member of the Maldhari community scattered through the national park in small clusters of families. The pastoralists wake up, see the lion walk away with the prey and go back to sleep. The Maldharis revere the endangered Asiatic lions as lord Narsimha, a fierce avatar of the Hindu god Vishnu, who incarnated as part lion and part man to destroy evil.
And this peaceful association of man and animal has played a role in increasing the count of Gir lions, which were declared critically endangered in 2000, to 523 (as per the 2015 census). The Asiatic lions were moved up to the endangered status in 2008 as their numbers improved. The next census will be undertaken later this year.
Maldharis – Devotees of lions
In Gujarati, 'mal' refers to cattle and 'dhari' means owner. So the word Maldhari means owner of cattle stock.
Lions typically need to hunt every four to five days. Compared to other members of the feline family, they can't run very fast. So, they end up hunting the livestock of the Maldharis.
Also Read: Save the camel; it may be extinct in a few decades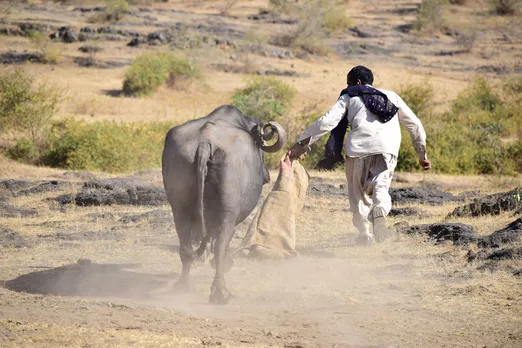 Rajabha Ranabha Gadhvi, a member of the Maldhari community and a popular folk singer, says "The King of the Jungle is also a vehicle of Goddess Chamunda (identified with Hindu goddess Durga). We do not mind if the lions hunt down the cattle but we are strongly opposed to being shifted elsewhere."
Wildlife experts credit the community's attachment with the Asiatic lions as an important factor behind the conservation. "One of prime reasons for the rise in population of lions over a period of time is the population in the Saurashtra region, and especially Maldharis, is vegetarian. So, there is no competition between humans and animals for food," says Gadhvi.
The Maldharis earn a living by selling milk and milk products other forest produce in towns.
Also Read: From hinterland to Europe, how Jaipur-based Raksha is helping birds & animals reach home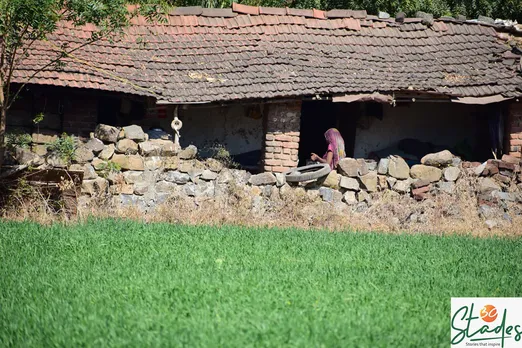 There have been no instances of man-animal conflict so far in the Gir forest. The authorities have also strictly implemented anti-poaching guidelines. "Though there have been incidental deaths of the lions through electrocution or on railway tracks, poaching has been next to impossible in Gir," says Chintan Pathak, ecologist.
Gadhvi says lions are harmless compared to leopards and tigers. In fact, various studies over the years have shown a higher lion density in areas with Maldharis compared to areas without them. "A combination of strict protection regime for lions, Maldharis' reverence towards the animal and the livelihood economics ensure a peaceful coexistence of man-animal in Gir," says Gadhvi.
Also Read: How a sociology professor is turning arid Rajasthan green
Rojamdars - tracking and rescuing lions
Another community working for lions in the Gir for several generations is the Rojamdars, who are known to be the closest to lions. Their tasks range from tracking the lions early morning and aiding the government in Lion Census to rescuing animals. "Our forefathers used to track lions for the Navab of Junagadh," says Kanubhai Rabari, a Rojamdar employed with the Forest Department.

Every year, they have to deposit Rs 200 as insurance against any mishap. In such a case, the department provides them assistance up to Rs 20,000 for medicines and treatment.
Training in lion tracking and treatment begins early for Rojamdars. They understand the beast without a formal education. Mustafa would accompany his father since he was 10. "Today, my 8-year-old son accompanies me when I go for rescuing and tracking of lions. We wake up at 5 am, visit the forest and locate lion marks," he says.
On not being attacked by lions, Naagjibhai Desai, another Rojamdar, says they know them well.
Whenever tourists are taken on a safari, the advice is to avoid clicking lions when they are killing or eating a prey. "A huge crowd makes the lions uncomfortable and they end up leaving their meals. This compels them to hunt the cattle of Maldharis or escape the boundaries of forests to reach city limits, which causes more trouble," Desai says.
Also Read: Discarded temple flowers bloom into cosmetics, colours & compost
On the recent deaths of lions due to Babesiosis outbreak (an infection caused due to parasites that attack the red blood cells) in Eastern Gir Forests,  Vasavda sys the samples have been taken for further testing at the labs. "Once we come up with exact findings, we will submit a report to the government."
While these incidents are a setback to the conservation efforts, the population of Asiatic lions is growing. No more restricted to Gir forests, they have spread as far as Rajkot, Bhavnagar, Palitana and Porbandar as their population is more than double the forest area's capacity of 250-270 lions. "This is one of the prime reasons why the Supreme Court has permitted to shift lions from Gir to Kuno in Madhya Pradesh, says Dr Pathak.
And its conservation success story cannot be credited to any single authority. The Maldharis and Rojamdars have undeniably played a huge part, and their influence will only be more crucial as these lions could still face the threat of wipeout in case of an epidemic or disaster.
(Vedant Sharma is a Gujarat-based freelance writer)
Also Read: COVID-19 impact: Fruit growers stare at losses as strawberries, cherries & apples rot in Kashmir