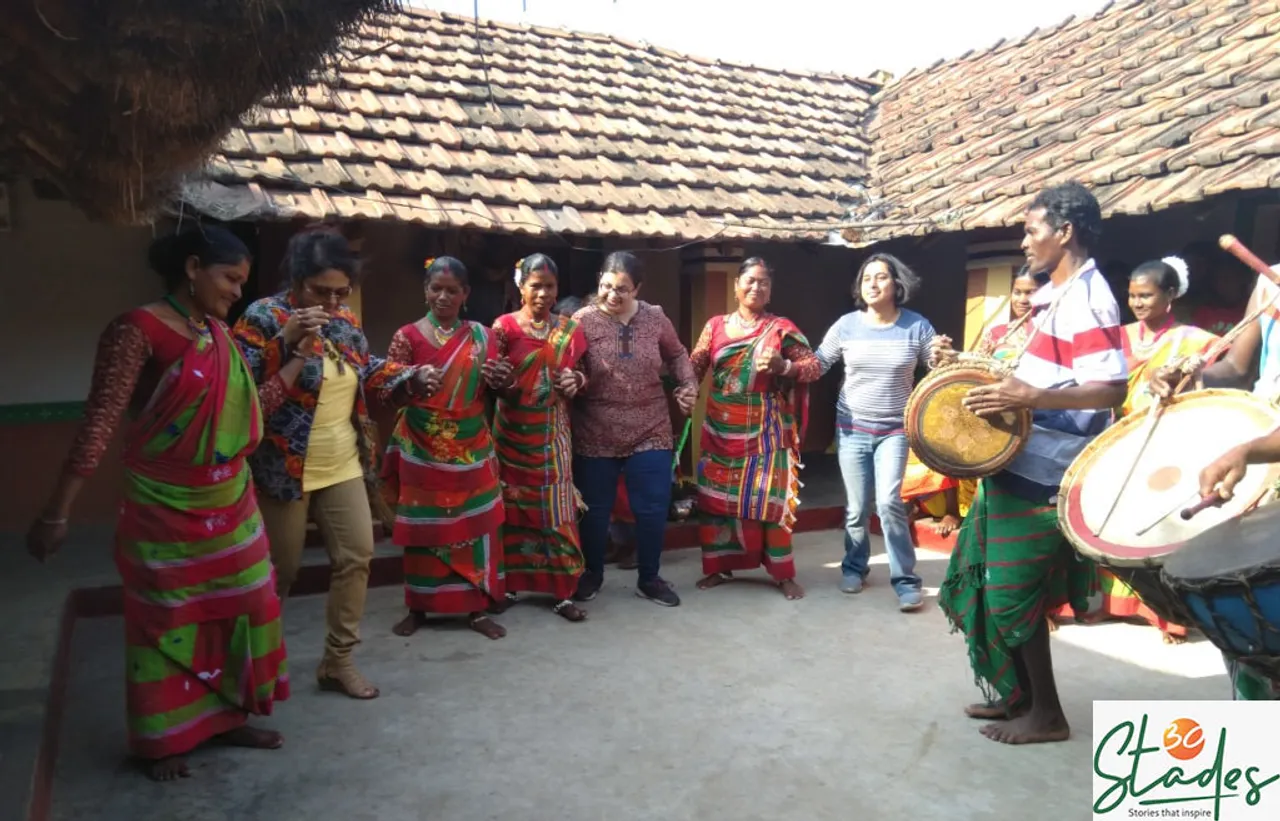 Hutments thatched with grass or country tile (khapra) and mud-plastered walls dot the tiny village of Amadubi in Jharkhand. Cattle, plants and trees can be seen around most of the houses. But it is the bright colours on walls adorned with motifs of leaves, flowers and animals that distinguish the Santhal dominated tribal village, which has become an eco-tourism destination despite being situated in the Maoist rebel hub of Dhalbhumgarh block in East Singbhum.
The peace and prosperity in the village after it turned into a rural tourism destination in 2013 is in sharp contrast to the abject poverty its residents were subjected to earlier.
Dhalbhumgarh witnessed the kidnapping of the block development officer by Maoists in 2010 (he was released after negotiation with the government) and has seen several landmine blasts. "We often slept without dinner after giving food to our children. But all that has changed after the Amadubi-Panijiya village tourism project was launched in 2013," recalls 36-year-old Gope.
Also Read: Tendu leaves cushion tribals from economic deprivation during COVID-19
A new lease of life
The Amadubi-Panijiya (both adjacent villages in the same block) started by the Jharkhand tourism department and implemented by Jamshedpur-based NGO Kalamandir in 2013 has not only increased the livelihood of villagers like Droupadi but also led to the revival of dying art form of Paitkar painting.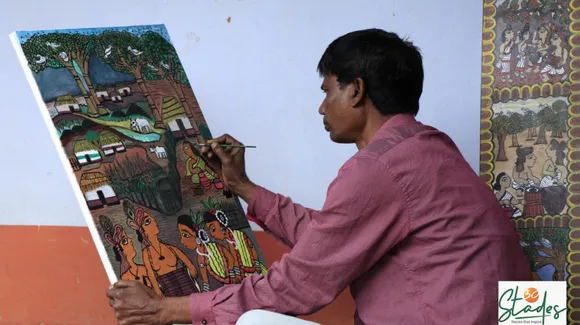 "Over 40 families of Paitkar painters were virtually on the brink of starvation when we conceptualised the project in 2005-06. The project received the much-needed support from the tourism department and one can see the transformation in the lives of the artists and their families," says Amitava Ghosh, a retired banker and founder secretary of Kalamandir.
Paitkar is derived from 'pait', an aberration of pata, which means scroll, and chitrakar which means painter. It is a traditional art form practiced by the Paitkar community in Jharkhand, West Bengal and Odisha. They have been placed under the economically weaker section as per the Government of India socio-economy survey 2011.
The art project
Ghosh was a member of the arts and culture committee of Jharkhand in 2005 when the then Culture and Tourism Minister Sudesh Mahato sought a proposal to develop the dying tribal arts. When research was undertaken about Paitkar paintings, no artists were found in Jharkhand except in Amadubi.
Also Read: India's tribal & ethnic groups dodge the Coronavirus minus sanitisers, science or support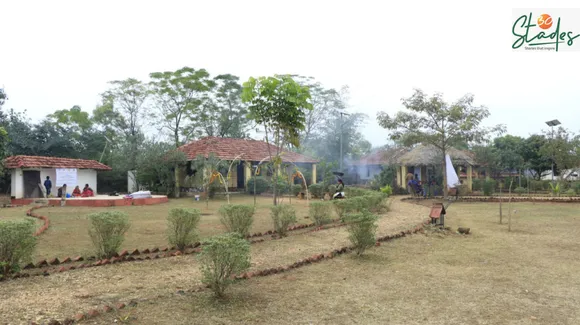 After a series of visits to the village, Ghosh submitted a proposal to the government and also made efforts through Kalamandir to help the artists. The project was finally launched in 2013, to provide sustainable livelihood and preservation of local art forms through rural tourism.
A two-acre ground was chosen for the project. Two Santhal cottages (thatched structures) with a double bed room adorned with Paitkar motifs and cane furniture and two Swiss tents are now part of the tourist centre.
"There are two open dining spaces, a kitchen serving local cuisine, a museum replete with clay utensils, tribal musical instruments, handloom items and chhau masks. We also have a facility for dokra crafts and an amphitheater for cultural shows on request," says Kamal Kant Gope, in-charge of the tourism center.
Now nearly 70 families are benefitting from the project directly or indirectly. Gope's family is one of them.
"Not only Paitkar painters but tribal artisans as a whole are reaping the benefits of the village tourism centre," adds Ghosh.
Also Read: COVID-19: Migrant workers turning mining hub West Singbhum into a fruit bowl
Spreading its roots
Kalamandir is helping tribal artisans in the nearby districts of Seraikela and Ghatshila by helping them sell their traditional dokra craft, kurtas and kurtis, cushion covers, tussar silk scarves and shawls.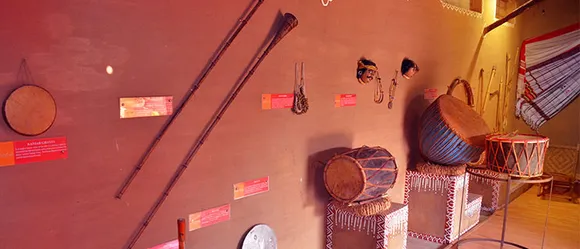 "The village tourism project has not only brought tourists from other states but also from overseas which has revived our dying arts. Even my granddaughter has started practicing the art form," says Anil Chitrakar (67), one of the senior Paitkar painters at Amadubi.
The state tourism department is bullish at the prospects of the village tourism centre. "It is the most favourite village tourism centre in Jharkhand as a tourist can discover the real tribal lifestyle, folk dances and ethnic local cuisines in the backdrop of village ambience here. We have plans to host a regular tourism fair here to attract visitors," says senior Jharkhand Tourism Development Corporation (JTDC) official Alok Prasad.
A Paitkar gurukul for visitors helps them to learn painting folklore on scrolls. "Last year we had witnessed nearly 1,000 tourists. The peak season is between September and February and we hope that COVID-19 restrictions will be eased before the arrival of the peak season," adds Gope.
(Shawn Eli is a Jharkhand-based freelance writer)
Also Read: COVID-19 robs Surat's diamond industry of trained hands