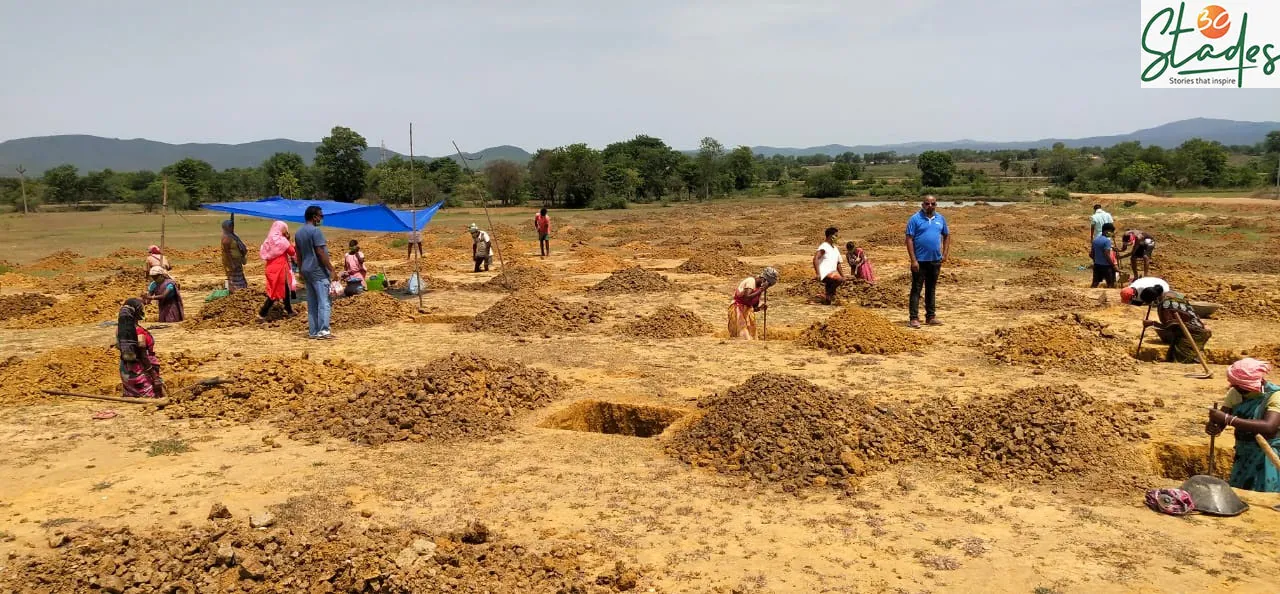 wp:paragraph
Steep mountains alternate with deep valleys and lush green forests in West Singbhum, the iron ore mining hub in Jharkhand. Home mostly to a tribal population, the district has dismal health and social indicators, and poverty is rampant. But this may be is gradually changing. Now, fruit laden trees are visible in the landscape over large parts of West Singhbhum.
State officials are engaging villagers as well as migrant labourers who have returned from other states to work under the Mahatma Gandhi National Rural Employment Guarantee Act (MGNREGA) to carry out the digging and plantation work. 
The aim is to provide a steady source of income for farmers and workers so that they don't have to migrate to other states, West Singhbhum deputy development commissioner Aditya Ranjan says.
Also Read: COVID-19 lockdown & migrant pressure driving innovations in MGNREGA
Fruits of labour
"We have the database of these migrants. We are employing unskilled workers to transform our district into a major fruit producing hub. We have identified over 5,000 acres of land (both private and government owned) spread across 18 blocks of the district for the project," says Ranjan. And the fruits best suited for the region include mangoes, jackfruits, custard apples and guavas.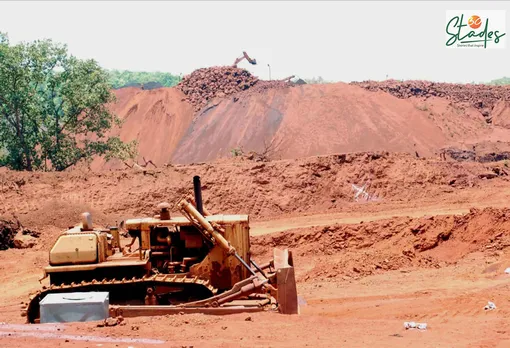 "Under the Birsa Munda Harit Gram Yojana we will be engaging over 29,000 unskilled workers for plantation of fruit trees," he says.
West Singhbhum receives the largest share of district mineral funds (more than Rs 370 crore out of the total Rs 2,500 crore) by virtue of being the top iron ore mining district of Jharkhand. It contributes 24 per cent of the country's iron-ore production. 
Also Read: COVID-19: Real estate sector wooing back migrant workers with higher wages, training & transportation
While companies extract profits, little is being done for their upliftment and most of the residents who work in the mining industry are plagued by poverty, backwardness and violence by Naxal ultras fighting against the government.
With dismal health indicators, it is listed among the 114 aspirational districts of Niti Aayog.  It has an infant mortality rate at 57 per 1,000 and neonatal mortality rate of 36 per cent and under-5 mortality at 92 per 1,000 as per the data from National Family Health Survey-4.
In 2015, the Supreme Court directed that 12 mines be closed for failure to renew leases. That left a lot of people in the district jobless. It was then that Pradan, an NGO, began mentoring farmers.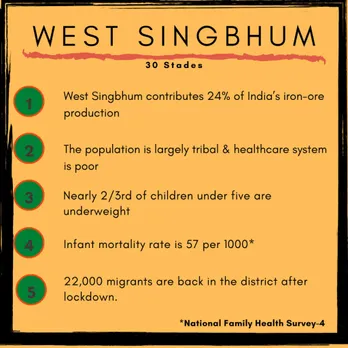 "In 2015-16 large chunks of people in this region became jobless due to closure of mines, a scenario similar to the one being witnessed now across the country in this Covid-19 pandemic. It was then that we encouraged farmers to take up fruit farming," says Tarak Nath Das, team coordinator, Pradan.
He adds that during the intervening period of four-five years before the trees start producing fruits farmers were advised to do intercropping by planting vegetables in between the fruit trees  to boost earnings.
Also Read: COVID-19 impact: Fruit growers stare at losses as strawberries, cherries & apples rot in Kashmir
Ramesh Koda (30), a native of Posalota village in Chakradharpur sub-division of West Singhbhum, was among the unemployed after the mine closures in 2015, and passed the year in abject poverty.
With Pradan's guidance, he opted for mango plantation, under the MGNREGA in 2017. "I did not have to spend a penny as costs of seeds, pesticides and digging were paid by the government.  I have 120 trees over nearly an acre of land and hope to earn a minimum of Rs 60,000 annually from this year," he says.
Image makeover
Enthused by the initial success of fruit farmers, the district administration is planning to scale up the effort.
Also Read: COVID-19: Reverse migration could give rise to an assertive labour force in India
"The horticulture wing in the district has conducted research on the soil type of the region and would be going mostly for mangoes, jackfruits, custard apples, guavas, lemon and oranges apart from timber and sagwan varieties of trees," Ranjan, a technocrat from BIT Mesra Ranchi turned IAS.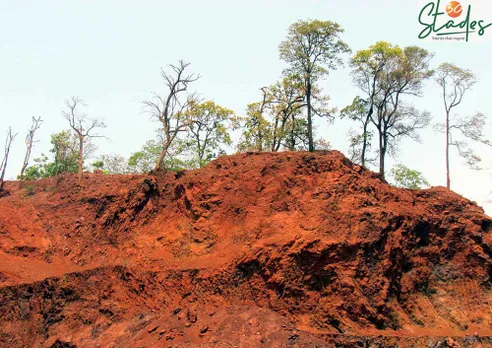 "The target is to plant over 6 lakh fruit bearing trees during monsoon and the beneficiaries would be given responsibilities of nurturing and protecting it. As per the horticulture officials each of the trees would start bearing fruits in the next four- five years or so providing livelihood for the villagers and also increasing green cover of the region."
Plans are also ready to provide market linkages to fruit farmers when the plants start yielding fruits.
"We have drawn up a list of NGOs for providing market linkages to the farmers to sell their products in neighbouring districts and states and other parts of India," Ranjan adds.
He says jackfruit from Anandpur and Porahat are sold by traders in Bengal and Odisha at high rates. Significantly, Himachal Pradesh which holds the tag of being the fruit bowl of the country has a plantation in over 2 lakh hectare of land.
"On an average we produce between 4 and 5 lakh metric tonnes of fruits annually," says  R. P Sankhyan, deputy director horticulture, Himachal Pradesh.
At the moment, West Singhbhum has mining leases for major steel producers like Steel Authority of India Limited at Chiria, Tata Steel at Noamundi, Usha Martin at Ghatkuri among others.
But with the efforts to defocus from just mining, the district could soon become another fruit bowl of India.
(Shawn Eli is a Jharkhand-based freelance writer)
Also Read: COVID-19 creating India's new urban poor: Magician, jeweller & teacher turn vegetable vendors