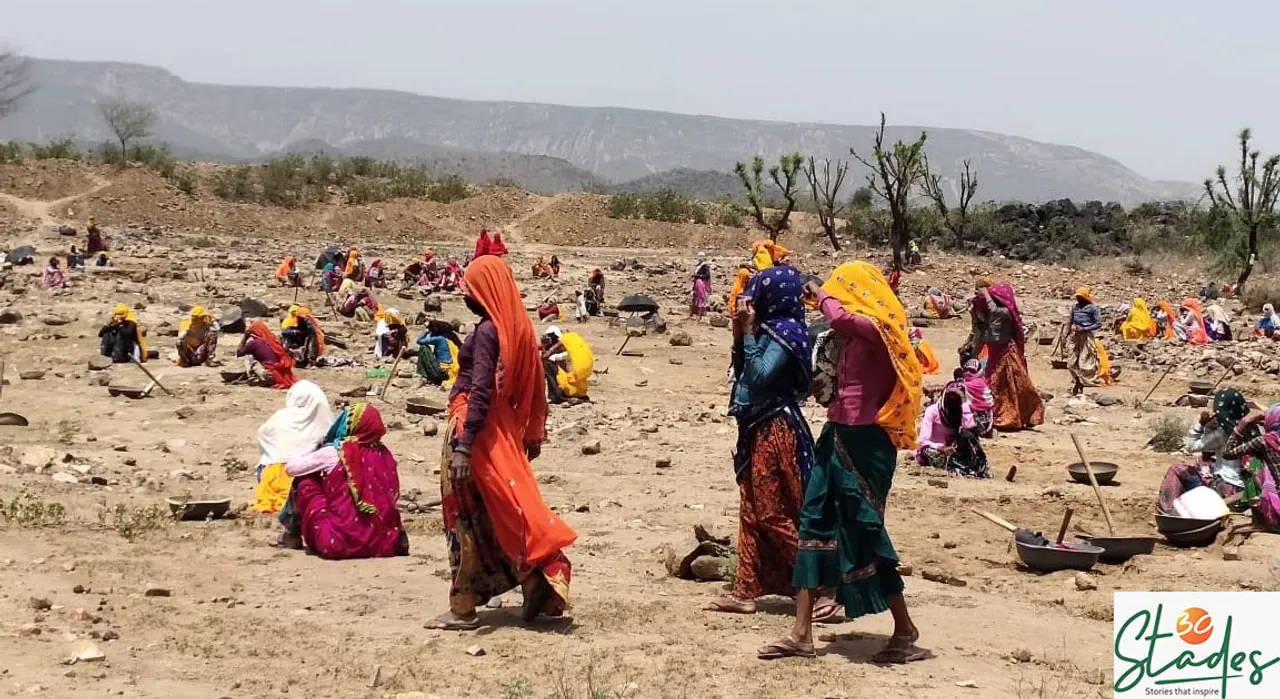 In Rajasthan, workers are building cemeteries and cremation grounds; in Uttar Pradesh, they are cultivating lemongrass for exports and in Jharkhand, they are planting dragon fruit trees in villages. As crores of migrant workers return to their states in the wake of the Coronavirus (COVID-19) lockdown, state governments are innovating with works that can be carried out under the Mahatma Gandhi National Rural Employment Guarantee Act (MGNREGA) to gainfully employ as many people as possible.
The Centre's permission is sought before implementing any new project under the scheme. "For the first time we have taken 12 departments in the loop under MGNREGA and given them targets for labour generation," says Yogesh Kumar, MGNREGA commissioner in Uttar Pradesh, India's most densely populated state, from where the maximum numbers of workers migrate for work to the rest of the country.
Rising demand for work
Given the limitation of its high population density, UP is thinking out of the box in terms of work given under the MNREGA.
"These have high international demand and can give a sustained income to farmers," Kumar says.
Also Read: A migrant worker's 1200 km journey on foot during Coronavirus lockdown
In Rajasthan, the government has sanctioned works like setting up a pastureland, a cemetery or crematorium, a model pond and one play ground in each revenue village. A revenue village is headed by a Village Administrative Officer and may contain many hamlets. "We are carrying out the works by converging MGNREGA with other rural development and Panchayati Raj schemes," says PC Kishan, MGNREGA Commissioner in Rajasthan.
"The livelihood crisis created by the coronavirus outbreak has pushed more and more poor people to seek work under MGNREGA," he adds.
Pasture development work involves ditch and bund fencing or thorn fencing, plantation of trees and shrubs that provide feed for goats and sheep, creating water bodies inside pastureland and sowing grass species which are nutritious for cattle. Crematoria development includes building of boundary walls and planting trees.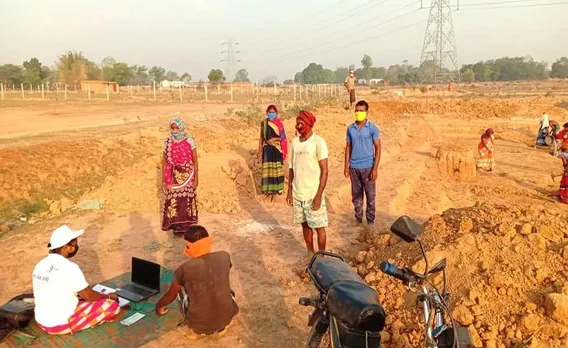 In Jharkhand, rural development department officials say 6.75 lakh people have been engaged in MGNREGA and 1.12 crore persondays have been generated from April 2020 till now. Of those engaged, around 30,000 are migrants. The works being undertaken include water conservation, water recharge, watershed management and plantation work. Besides fruit bearing trees such as jackfruit and mango, commercial trees such as sagwan and sal are now also being planted to give returns to workers.
Also Read: COVID-19: Real estate sector wooing back migrant workers with higher wages, training & transportation
With the widespread loss of jobs and incomes due to the COVID lockdown, MGNREGA has proved to be a lifeline for lakhs in rural areas and has also provided a viable employment option for governments which would have been hard-pressed to find employment avenues.
The demand in May has been the highest with 2.19 crore households being employed under MGNREGA. In May last year, 2.12 crore households had worked under the scheme.
In many states including Rajasthan, Bihar, Uttar Pradesh, Madhya Pradesh, Odisha, the labour engaged in MGNREGA is the highest since the inception of the scheme in 2006.

Kishan points out that currently 261 types of works are allowed which are divided into three categories. Category A work includes public works relating to natural resource management such as water conservation water harvesting and watershed management. Category B work includes community or individual asset creation while category C involves creating durable infrastructure to promote agriculture.
Upholding the MGNREGA spirit
Nikhil Dey of the Rajasthan-based MKSS, which was the pioneer of MGNREGA, said that the scope of the work can be expanded according to local conditions and circumstances but without changing the objective of the scheme. "In UP and Bihar, the land holdings and population density is much higher than in Rajasthan. So they cannot undertake works such as development of pastureland or common land."
Also Read: Why Mumbai needs its migrant workers to retain its mojo
"The scheme has provided a safety net in rural areas and given much-needed cash in hands of people which has increased purchasing power," says Kumar. UP is currently employing around 42 lakh workers under the scheme of which 8 lakh are migrants. The government plans to increase this to 50 lakh within a week and then to 55 lakh, he adds.
Dey however says care must be taken not to tamper with the basic framework of the scheme. "The aim of MGNREGA is to create additional employment, not replace existing employment. So the work should be labour intensive. Also the law says durable assets should be created. So works like making check-dams, ponds and cattle sheds should be undertaken."
Alongside, since Coronavirus pandemic is a disaster, Dey says the work days can be increased from 100 to 150. Many economists and development professionals have called for increasing the days of work from 100 to 200.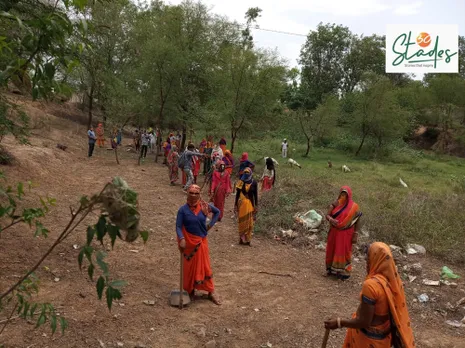 The scheme was first launched on a pilot basis in 2005-06 and then rolled out in all districts of the country from April 1, 2008. It aims to provide 100 days of wage employment in a year to adult members in every household who volunteer to do unskilled manual work.
Employment generation under Mahatma Gandhi NREGA is measured in terms of persondays generated. So if ten persons work for five days, then the persondays generated is fifty and if eight persons work for three days then persondays generated are 24. The wage cost is borne by the Centre, while the material and administrative cost is shared between the Centre and the states in the ratio of 75:25. At a time when MGNREGA has become the mainstay of the rural economy, innovation will remain crucial for deriving the maximum benefits from the scheme.
(Mona Singh is a Rajasthan-based writer and wanderer)
Also Read: COVID-19: Reverse migration could give rise to an assertive labour force in India