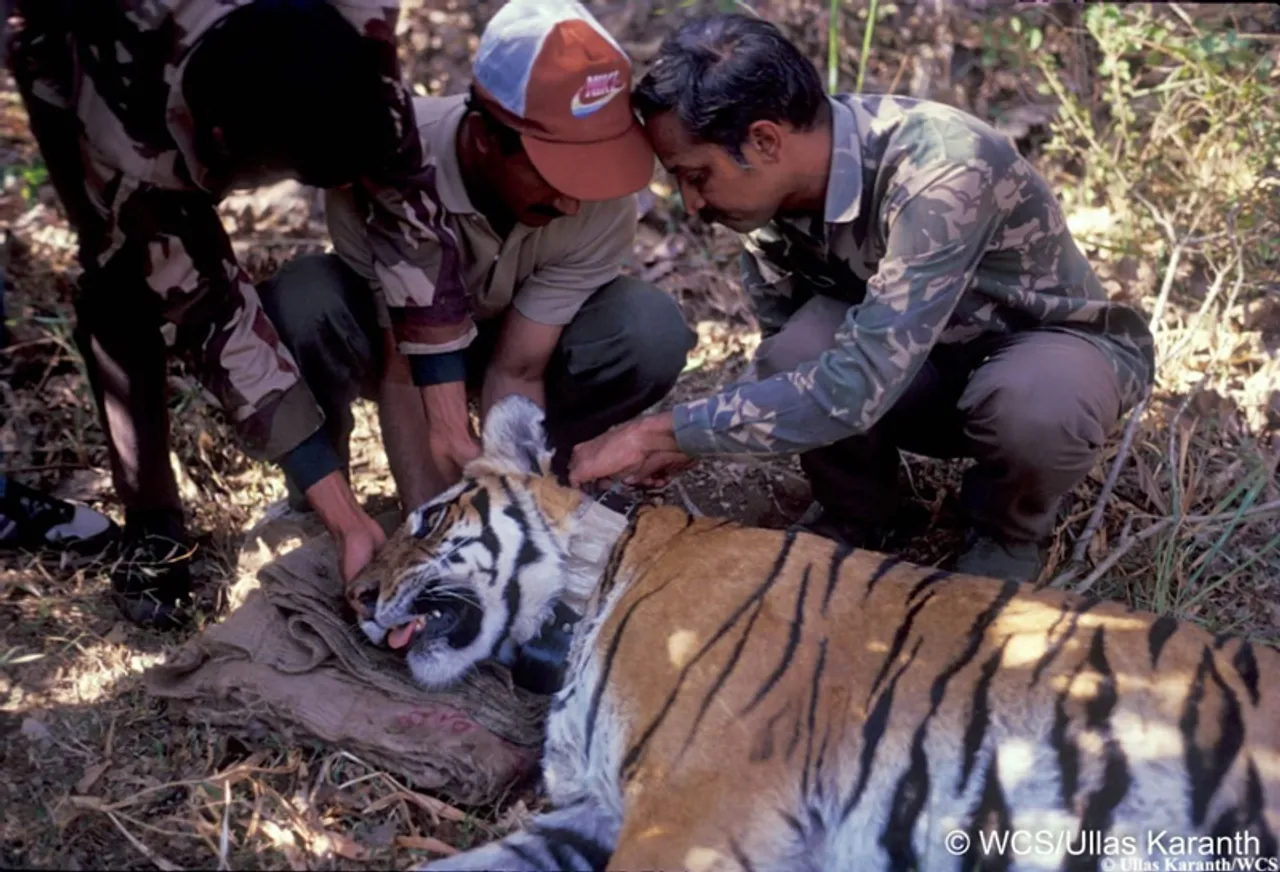 India has added only 1,000 tigers since Project Tiger was launched in 1973, with a total population of 3,000 now. Tiger conservationist and Padma Shri awardee Dr Kota Ullas Karanth says the numbers for India's national animal could have been 10,000 given the country's forest cover. But excessive bureaucratic domination, needless habitat modifications and encroachment of forests for industrial development are among factors hindering potential recovery.
Dr Karanth is the Director and Managing Trustee of the Centre for Wildlife Studies, which he founded in 1984. He has served as a member of the Indian Government's Forest Advisory Committee, National Tiger Conservation Authority and has been on the governing boards of Wildlife Institute of India, WWF-India and the Liz Claiborne Foundation, New York. He was the director of Wildlife Conservation Society's India Program from 1988 to 2017.
In a free-wheeling interview with Vedant Sharma of 30 Stades, Dr Karanth talks about the performance of Project Tiger, threats to its conservation, the relevance of animal census and how he captured free raging tigers for radio collaring. Edited excerpts:
1. July 29 is International Tiger Day. How successful has Project Tiger been in your view?
Answer: Tiger conservation efforts in India began in the late 1960s and Project Tiger was launched in 1973. However, the Wildlife Protection Act in 1974 was the landmark that kick-started the conservation of tigers and other wildlife.
The then government's drive and the efforts of conservationists took us off the ground in parallel with a global tiger recovery. That momentum lasted nearly 25 years. But after 2000, conservation commitments decreased and industrialisation took off. Things became harder after this.
I think the formation of the Tiger Task Force by the Prime Minister in 2004, its sweeping recommendations and their fallout have not been good. It just opened the gates for a lot of funds which flooded a small number of tiger habitats in reserves. And when you flood places with a lot of money, bad things happen. It is not necessary that the money will be utilised judiciously.
Over 50 years, we have added only 1,000 tigers despite the resources put in, the amount of habitat we have, given the skills we have. I do not think this is something for which we should pat our backs. India has the potential of around 10,000 to 15,000 tigers given its forests and habitat cover.
The conservation effort has become more of a bureaucratic effort and everything is done by the government, be it research, tourism, wildlife film making, understanding habitat etc.  A massive bureaucracy is pumping money in a few places and patting itself on the back.
Also Read: Save the camel; it may be extinct in a few decades
2. Do you agree that there are three main threats to tiger conservation - habitat loss, poaching and depletion of prey? How can this be rectified?
Answer: Prey depletion as a threat to tiger population emerged from our research in Nagarahole (national park and tiger reserve in Karnataka). This aspect was not well-recognised by scientists till the 1990s. A decade of research showed a strong link between tiger and prey number, it got added.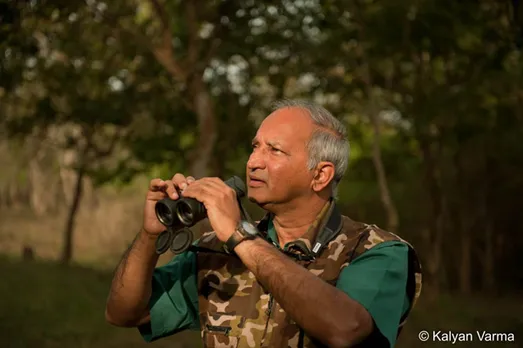 There is the issue of habitat. We still have about 300,000 sq km of protected tiger habitat of which only 10 or 15 percent has tigers in reasonable numbers. There is a lot of scope there. But this habitat, where we can bring back tigers, is under a lot of pressure due to factors like rapid industrialisation and infrastructure projects besides encroachments by locals. 
The Forest Conservation Act in 1980 had brought some sort of restriction on indiscriminate conversion of forest land into agricultural land, thereby preventing fragmentation. But after the open-ended enactment of the Forest Rights Act a few years ago, fragmentation and encroachment have increased massively.
The third thing is that in the post COVID-19 scenario, migrants have returned in large numbers to their rural roots where they do not have jobs, do not have sufficient protein and can't afford it. These things do drive poaching.
Another thing we have to look at is the distribution of tigers and the numbers. Tiger numbers are highly concentrated in highly fragmented, far more economically developed areas like the Western Ghats, Terai, and parts of Vidharbha, etc.
Strangely, in the vast areas of Jharkhand, Chhattisgarh, Orissa and other North Eastern states, where we should expect to have a lot of tigers and wildlife, there is nothing - neither development nor wildlife. This is something which we have to look at more closely because people depend on land for protein, they also hunt for protein and hunt for selling meat in the market; they exploit forests for their requirements. All this puts a severe stress on the natural system where the prey depletes first followed by the tiger.
Also Read: Environmental sensitivity will lead to climate empowerment
 3. You have raised questions over the Tiger Census.
Answer:   Monitoring the wildlife population, be it the tiger or any other species, has two main functions - one is to know whether your actions are bearing fruit. It is a direct measurement of the efforts put in. And when you understand that you have been monitoring well, you realise where to invest or what efforts you have to make.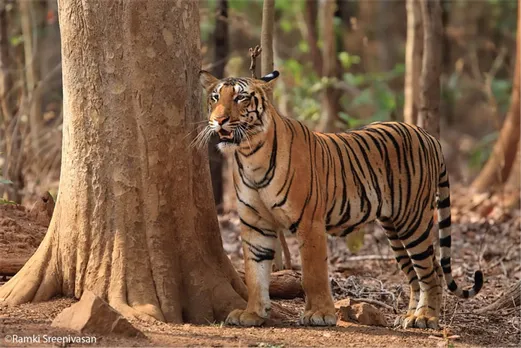 I do not think that the monitoring efforts in India were ever based on that kind of a rigorous exercise. From 1973 to 2004, we used a method called the 'Pugmark Census' which had no statistical basis and no biological understanding. The numbers were being generated. In 2004, the numbers depicted more than 4000 tigers in the country. Nobody talks about that now. These numbers were the result of the Pugmark Census.
The Tiger Task Force dismissed the Pugmark Census. But unfortunately, instead of opening up the field and consulting with everyone involved to do something credible, they made the monitoring a monopoly of government institutions such as the Forestry Service and the Wildlife Institute of India. They came up with their own scheme which had deep statistical flaws. It was intractably large, involved too much government investment and kept everybody independent out of the monitoring and so the transparency went out. The data were buried in a vault. Till today, the raw data is not available to any scientist. We have just to believe the numbers released once every four years.
While we got rid of a bad method which did not involve a lot of financial expenditure, we now have a bad method which involves tons of money.
Also Read: From hinterland to Europe, how Jaipur-based Raksha is helping birds & animals reach home
4. Is inbreeding in Ranthambore a threat to the tiger population there?
Answer: It is shown in captive situations that inbreeding does lead to some problems but for the most part, I do not think that inbreeding is the biggest threat to tigers in India. In fact, extinction is a demographic process. Animals die, number of breeding females reduces, survival rate of cubs drops and tigers go extinct. That is how their numbers decline. So this process kicks in much faster than inbreeding, per se.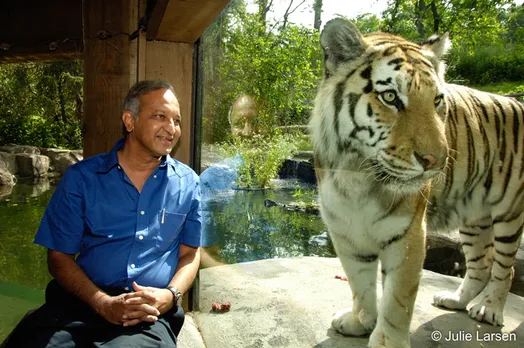 Genetics is a factor. Particularly in Ranthambore, which is somewhat isolated. But when you spend so much money on such small isolated areas in Rajasthan and you are ignoring areas with more potential, it does not make sense. We have contiguous forests in Central India, Western Ghats, Eastern India where the investments would bear more fruit. I have heard that some recoveries have been recorded in areas around Ranthambore and tigers have dispersed into Madhya Pradesh.
But to me, the biggest threat to tigers is still the habitat loss and depletion of prey. Direct poaching of tigers which was a major threat due to the Chinese medicine growth appears to have been curbed effectively by wildlife managers.
Also Read: How a sociology professor is turning arid Rajasthan green
5. Any interesting incident during the course of your work?
Answer:   To me, the most exciting thing I have done is capturing free ranging tigers for radio collaring, way back in the 1990s. It is very different from the way you approach a tourist adapted tiger in some of our reserves. These free ranging tigers would not enter the trap because there was a lot of wild prey. So, my professor, Dr. Mel Sunquist and I, developed a method which had been earlier used by shikaris in Nepal and India for doing a sort of beat on tigers and bringing them to the gunman. I kind of adopted that and we used to sit 10 feet off the ground and wait for the tigers to come. That was exciting…
6) What message on conservation do you want to share?
Preserving nature is an obligation for us. We came from nature. It is like a library that you have inherited from your grandfather. You do not want to burn it because you need a bit of extra space in your house.
Preserving nature is for our own interests and it is as much a part of our lives as religion, caste, culture or whatever we are so proud of.
(Vedant Sharma is a Gujarat-based freelance writer)
Also Read: How Maldharis & Rojamdars live with Asiatic lions in Gir forest & help in conservation