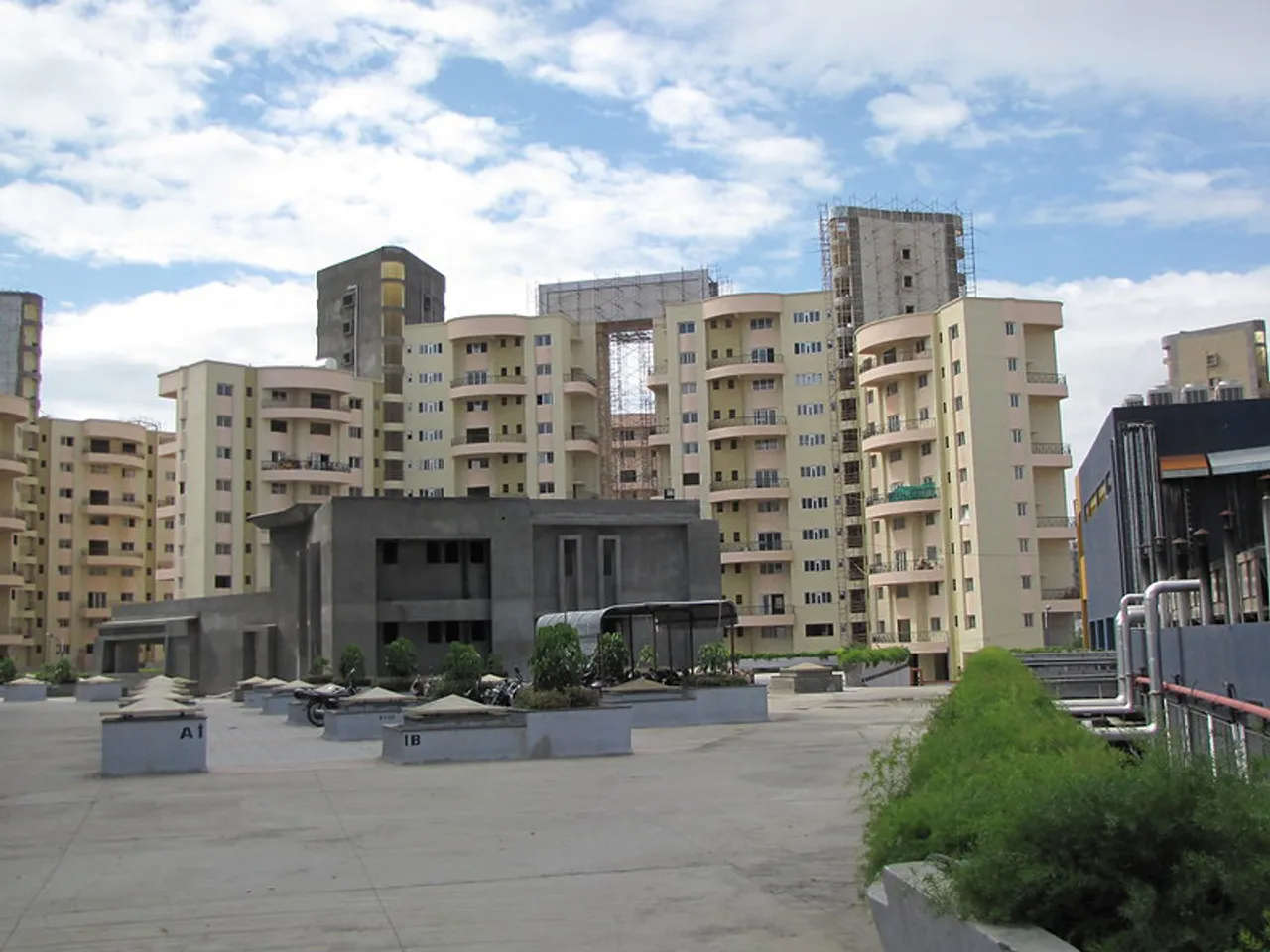 wp:paragraph
Over 12.5 lakh houses valued at Rs 8.65 lakh crore are lying unsold in India's top 60 cities as Coronavirus lockdown slowed down real estate sales in the calendar year 2020. It will take 60 months or 5 years to dispose of this inventory, according to data from real estate consultancy Liases Foras.
The contribution of tier 1 cities went down by 32 percent both in terms of units sales and values as people preferred buying houses in their hometowns following the lockdown which allowed people to work from home.
Also Read: COVID-19: Housing market in tier-2 cities gets a boost as Indian middle class returns home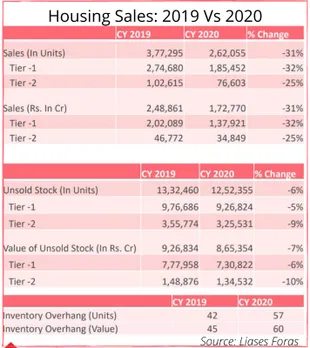 The national capital region or NCR witnessed the maximum drop in annual housing sales at 45 percent followed by Bengaluru (39 percent) and the Mumbai Metropolitan Region at 29 percent, Liases Foras said in a report released on Tuesday.
Due to limited new launches, the unsold stock reduced by 6 percent in terms of units and 7 percent in value.
Also Read: COVID-19: Real estate sector wooing back migrant workers with higher wages, training & transportation
MMR contributed 33 percent of the value of sales done by the tier 1cities in 2020. Among the top 8 tier 1 cities, Pune witnessed the least drop in sales (22 percent) during the 2020 calendar year.
December quarter Market Movement
Tier I cities recorded sales of 52,727 units in the December quarter, a 25 percent growth compared to the September quarter when the sales were 42,327 units. This was largely because of reduction in stamp duty by Maharashtra and Karnataka to boost sales.
Sales registration in Maharashtra for September 2020 surpassed the registrations done in the pre-COVID time. It was also the highest registrations of 2020 calendar year  at 1,19,834 units.
The stamp duty is 3 percent for the January-March 2021 period in Maharashtra.
Also Read: Buying vs renting a house in India: which works better?
Overall, sales across tier I cities decreased by 24 percent compared to last year when the sales were 69,718 units. There was a recovery in all cities with maximum growth in MMR by 46 percent followed by Hyderabad 31 percent, Pune (26percent) and Ahmedabad (25 percent). Unsold units remained stable on a Q-o-Q basis, and the current unsold inventory across the top 8 cities stands at 9,26,824 units, as per Liases Foras.
Also Read: 5 points to keep in mind while buying a bank auction property