In May this year, Dhirendra Chauhan went back to his hometown Indore as his employer, a Noida-based IT firm, had allowed him to work from home during the Coronavirus (COVID-19) lockdown. In June, he received a communication from his company continuing the work-from-home arrangement. The company had vacated the leased premises in Noida to save a monthly rental outgo of Rs 3 lakh.
Chauhan did not come back to Noida to even pack his belongings. He couriered his Noida flat's keys to a real estate broker, who loaded his belongings into a truck and sent it to Indore. Now, Chauhan has bought a house in Indore as he will continue to work from home.
"Given a choice, nobody would want to leave their parents, family or hometown. Since work is now coming home, it was easy for me to decide about buying a house in Indore," he says.
Similar is the story of Shravanti Ghosh. After spending nearly a decade writing for multiple newspapers and magazines in Mumbai, she is now itching to go back home in Ranchi. "The charm of a big city life brought me to Mumbai. In the last 10 years, I have seen it all. With COVID-19 still spreading rapidly in metros and life closer to normalcy in Ranchi, I decided to move back home. Moreover, I can continue writing as video conferences have replaced meetings in a networked world," she says.
Ghosh has booked a 2BHK in Ranchi, close to her parents' house, where she hopes to move as soon as the construction work is completed in October this year.
As India continues to report rising numbers of COVID-19 cases every day, the Indian middle class is now moving back to hometowns from the jazzy big cities, giving a boost to the tier-2 and tier-3 housing market.
Also Read: 7 tips if you are planning to buy a house during COVID-19
Why is hometown calling?
"The hometown is calling, literally," says Pankaj Kapoor, founder and MD of real estate consultancy Liases Foras.  
Put together, these cities are facing an inventory overhang of 43 months, implying that it will take over three-and-a-half years for developers to clear this backlog. And this period may get only longer with the migration to tier 2 and tier 3 cities.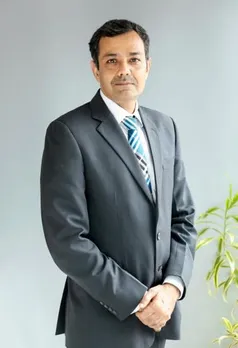 Liases Foras has collated property registration data in Maharashtra's Mumbai and Pune as well as tier 2 cities of Nagpur and Nashik. It shows that while the average monthly property registration transactions were 17,942 in the Mumbai Metropolitan Region, India's most expensive housing market, the number was down to just 5,631 units in July. This is only 31 percent of the pre-COVID-19 average. Ditto in Pune, where property registrations are 35 percent of the pre-lockdown period at 2,573 units in July 2020.
In contrast, sales in Nagpur have recovered 78 percent, with 2,660 registrations in July as compared to an average of 3,393 units before COVID-19. Sales in Nashik too are nearing the previous level as 701 units were sold compared to the pre-Coronavirus average of 962 units.
"Large scale migration towards Tier II and Tier III cities was a common pattern in lockdown, and with no certainty for normalcy to return, small cities have witnessed an upscale interest towards property buying," says Prateek Mittal, Executive Director of Chandigarh-based Sushma Group, which has multiple residential and commercial projects in Punjab and NCR.
Also Read: COVID-19: Housing prices may fall by 15 to 30%; it's time to buy one
Kapoor says the cities which once offered maximum migration are slated to win now. "They will see retention of talent and increase in housing demand."
"For IT-driven and service sector professionals, which were traditionally a big segment of home buyers in metros, migration may not be required. It will adversely impact housing demand in big cities," says Kapoor.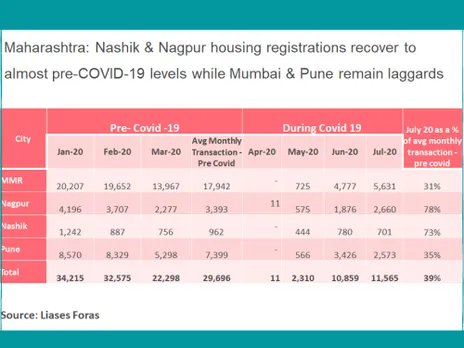 Mittal is already witnessing this trend. "Our projects have registered an increase of around 150 percent in site visits as compared to pre-COVID times for the month of August," he adds.
Also Read: How to deal with commercial and construction disputes due to COVID-19
Interest rate cut & capital appreciation
Kushagr Ansal, Director, Ansal Housing & President CREDAI Haryana, agrees that the demand from tier 2 and tier 3 cities is looking up. "We have been getting the maximum queries for affordable housing projects in these cities. We are hoping that demand will pick up further in the forthcoming festive season," he says.
These are the findings of a study by SAP Concur, an expense management firm. The acceptance towards work from home in India is the highest in the Asia Pacific or APAC region as compared to countries like Australia, New Zealand, South Korea, Malaysia and Thailand, it says.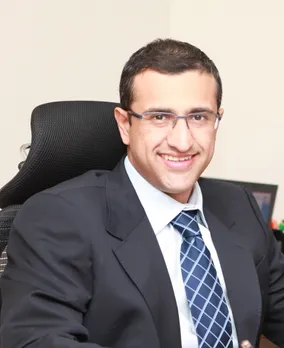 It is this preference that housing companies in smaller towns are looking to cash in on. Ansal Housing has residential projects across India, including in Jhansi, Indore, Jammu, Agra, Ajmer, Karnal, Meerut and Muzaffarnagar.
Ansal says apart from COVID-19 leading to reverse migration, the smaller town housing market has also got a leg up from reduction in interest rates.
Also Read: Six tips to navigate your loans & finances after the moratorium
The rates have declined sharply after the Reserve Bank of India's (RBI) cumulative 115 basis points (1.15 percent) rate cut following the lockdown which began on March 25.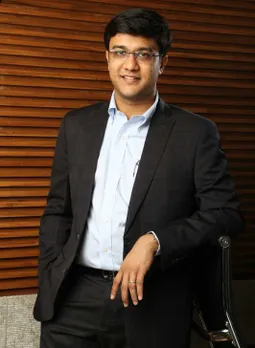 Banks further reduce the loan rate by a few basis points for women home loan borrowers. Besides, many states also offer a rebate on stamp duty if the home buyer is a woman. Like in Punjab, women home buyers have to pay a stamp duty of 4 percent while it is 8 percent for men.
Ansal says capital appreciation promised in developing cities is also a major draw for buyers. "The government is paying close attention to tier 2 and 3 markets in terms of infrastructure and connectivity, with newly laid expressways and transit systems. This also makes these cities an attractive location to invest for gaining higher future returns," he adds.
"Even in tier 2 and 3 cities, integrated townships' demand is on the rise due to the facilities provided within the premises and controlled living conditions," Mittal says.
For once, smaller towns seem to be winning over metros. How long this winning streak will continue is something only time will tell.
(Rashmi Pratap is a Mumbai-based journalist specialising in financial, business and socio-economic reporting)
Also Read: COVID-19: Builder discounts pull down housing prices by up to 20%