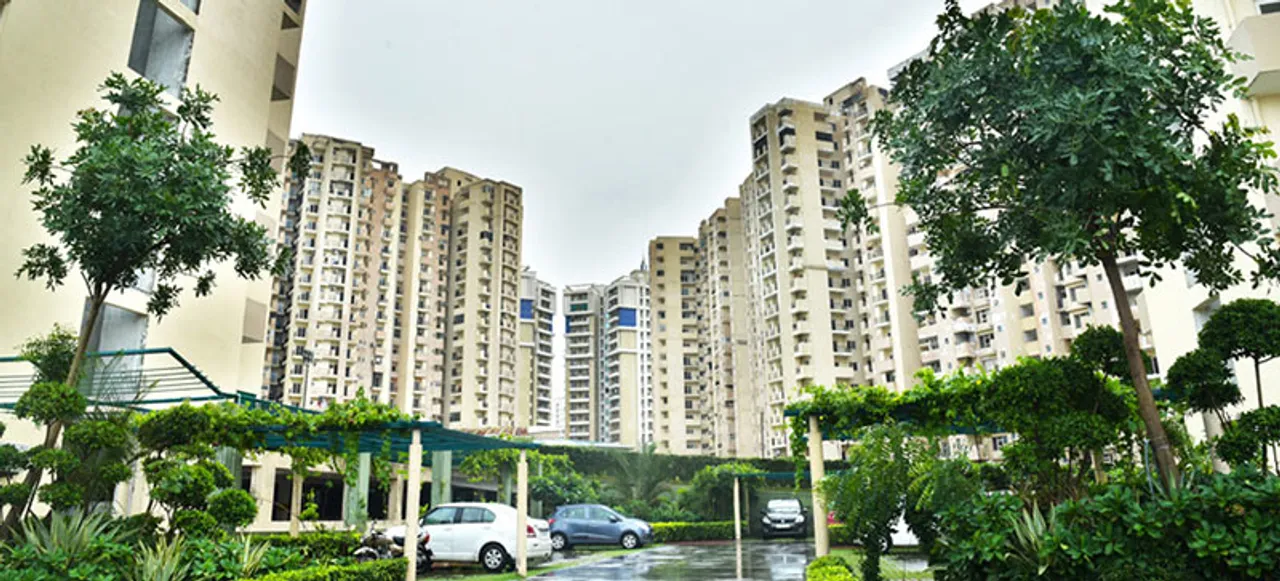 Ravi Sharma, a Pune-based real estate agent, is surrounded by deal seekers these days. All prospective buyers have been asking for a 15 to 20 percent discount on housing prices. "Rates have come down. If I am quoting a price of Rs 1 crore, they want to buy at Rs 80 lakh. Buyers are back on the table, but demanding a reduction," says Sharma, President at Realtors Estate Association Pune.
"There is an average 15 to 16 percent all India price reduction. This is discounted by negotiation and ranges between 8 to 16 percent," says Pankaj Kapoor, founder and MD at real estate consultancy Liases Foras.
Sharma points out that he was negotiating some bulk housing deals in February before the lockdown. "Now the parties are back on the table demanding a reduction of 15 to 20 percent. The Rs 20 crore deal is down to Rs 17 crore and another Rs 18 crore deal is being negotiated at Rs 16 crore," he says.
The situation is similar in Delhi-NCR too. "First of all, there is hardly any sale. Builders are willing to sell despite the fact that prices are 10 to 20 percent down. The scene is similar across the NCR. We are giving ready to move in flats, waiving off goods and service tax (GST), providing free parking and allowing customers to not pay installments for 18 months," says Rajeev Sahni, general secretary of All India Real Estate Agents Association (AIREAA), which has 86,000 members.
Also Read: COVID-19: Housing prices may fall by 15 to 30%; it's time to buy one
How discounts work
Mumbai Metropolitan Region (MMR) and NCR are the major markets seeing discounts which are higher than the national average.
Many builders are offering subvention schemes, where the home buyer, banker and the developer enter into a tripartite agreement. The buyer pays 5-20 per cent of the money upfront and the rest is paid by the bank in the form of a loan to the developer to continue the construction work. This lowers the overall cost for buyers by upto 5 percent.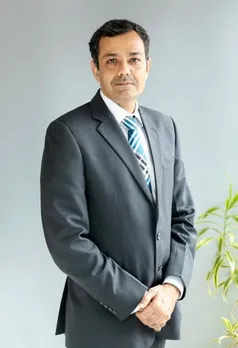 Like Oberoi Realty is giving a 50 percent discount on stamp duty and registration charges. In Mumbai, these charges amount to 7 percent of the property value. At its Goregaon (E) project, Oberoi Realty is also offering buyers to move in by paying only 25 percent of the cost and allowing them to pay the rest over the next five years with zero percent interest. This will result in a saving of up to 20 percent of the cost for buyers.
Sunteck Realty is offering savings of Rs 26 lakh on flats with a price tag of Rs 2.14 crore, a discount of over 10 percent. And at its Airoli project in Navi Mumbai, 'lockdown savings' start from Rs 18 lakh on a 2BHK of Rs 1.72 crore, again over 10 percent discount.
"If you quantify various offers like subvention schemes, cash discounts, free parking, duty waivers etc., the reduction in prices for the affordable segment would be around 8 percent, mid-income about 10 to 15 percent and 20 percent in the luxury space," Kapoor says.
Also Read: Use Covid-19 crisis to buy assets which will generate cash flows year after year
Given that profit margins are low in affordable housing, with a price tag of under Rs 25 lakh, he does not see much price decline in the segment. "It may not be more than 8 percent in the priority sector housing," Kapoor adds.
Why the discounts?
Dhiraj Bora, Head Marketing at Noida-based realty firm Paramount Group, says prices have been steady for some time. And if adjusted for inflation, they would already be lower by about 10-15 percent. "However, looking at the situation, some developers may decrease by 15 to 20 percent to boost sales. It would be especially in cases where the developer needs immediate funds to keep the flow of business," he says.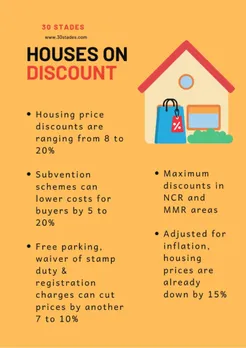 It is this need for funds that is driving builders to cut prices. Typically, builders borrow money at upwards of 12 percent mostly from non-banking finance companies (NBFCs) to fund construction. Interest on this loan has to be paid irrespective of sales. And while the government has given a moratorium till August-end, eventually the amount has to be paid.
Already, the sector's debt is pegged at over Rs 7 lakh crore of which nearly Rs 2 lakh crore is stressed. Besides, more than 13 lakh houses are lying unsold in India's top 35 cities. It will take over 40 months to clear this inventory. So builders facing financial stress are willing to offer discounts to repay debt. "Small builders are facing more trouble," says Sharma.
Also Read: How to deal with commercial and construction disputes due to COVID-19
But with people suffering job loss and salary cuts, it won't be easy to find buyers in the current market. For fence sitters, who had been sitting with money to make a purchase on a price decline, this is the best time. "I will suggest, if you have the money, you can get a bargain," says Sharma.
Already, Sharma says, things have started looking up after the easing of the lockdown. "From June 15 onwards, we are seeing consistent buyer interest. The number of enquiries and visits has gone up to 100 per week from zero at the peak of lockdown," he adds.
"For buyers, the present situation is best as they are also getting home loans at low interest rates. Real estate prices depends on various heads of which raw material and land cost are the major components, and these two have increased over the years but housing prices have not increased," says Kushagr Ansal, Director Ansal Housing and President, CREDAI Haryana.
In Mumbai and Pune markets, ready reckoner rates have not gone up in the last two years. Ready reckoner rates are property rates in any area, issued and regulated by the respective state government and sales can't be made below these price points. These rates are mostly updated on a yearly basis. "The government must not increase them over the next two years," says Sharma.
(Lead pic: through Paramount Group, Noida.)
(Rashmi Pratap is a Mumbai-based journalist specialising in business, financial and socio-economic reporting)
Also Read: COVID-19: Real estate sector wooing back migrant workers with higher wages, training & transportation