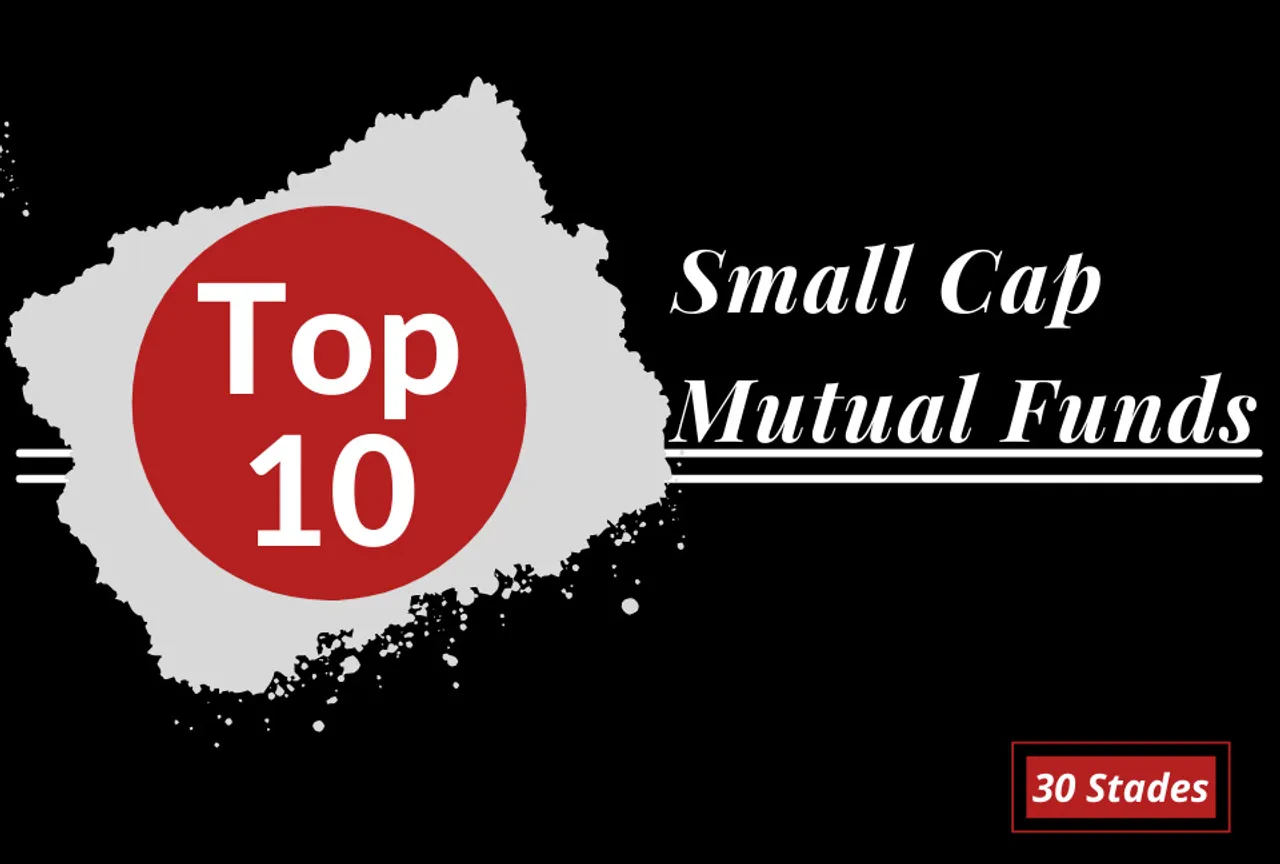 Small cap funds are all the rage in the equity markets right now. There are 19 dedicated open-ended small cap equity funds in India currently and most of them have doubled the investor's money in the last one year. The top performing funds have actually tripled the money in the last 12 months, according to data from ICRA Analytics. 
For comparison, BSE Sensex is up 45 percent in the last 12 months while NSE Nifty 50 has rallied 48.4 percent during the period. This data for mutual funds is as on April 30, 2021.
Also Read:  Top 10 Equity Mutual Funds with best returns in the last 6 months
The small cap funds have also performed better than diversified equity schemes that include large-cap, mid-cap, flexi-cap and small-caps. The open-ended diversified equity funds have given 71 percent returns on average in the last one year.
So, before you decide to invest in small-cap funds, it is important to keep some things in mind. 
This is because small-cap stocks are smaller companies whose earnings growth is more unstable and their share price movement is more volatile than index stocks.
Also Read: Inflation is coming. Five tips to prepare for it.
Market analysts also say that small-cap stocks are outperforming the benchmark indices after a gap of three years. In other words, small cap investors were on the losing side of the market for nearly three years. This is not unusual and the market follows a cycle wherein the benchmark indices rally first followed by mid and small cap stocks.
Similarly, smaller stocks are first to decline in a downturn followed by the index stocks. Many analysts however expect the current rally in the small cap index to continue for at least a few more quarters given the scale of underperformance by small-cap stocks in the previous three years.
Also Read: Top 10 tax-saving mutual funds or ELSS to invest in right now
For example, the month-on-month movement in BSE Small Cap index at 1.8 percent is nearly twice that in BSE Sensex at 0.9 percent on average in the last 10 years. Similarly, the risk factor or standard deviation of the Small cap index is nearly 50 per cent higher than in the Sensex.
The small cap funds are however the best way to play the market when the investor's optimism is high like in the present scenario. So, one must always have exposure to small-cap funds especially if you are young and willing to live with the higher volatility in your portfolio in the short-term. 
Also Read: Time to invest in Balanced Mutual Funds after a year of windfall from equity
And it's also important to book profits in your small cap portfolio at regular intervals. One simple thumb rule is to take out your initial capital (or investment) once either the net asset value (NAV) of your fund or your investment has doubled.
So, which small-cap funds to invest in right now? We have made the task easier by evaluating all small cap funds on various parameters to come up with a composite rank. In our analysis the funds were ranked on various qualitative parameters such as short-term and long-term return, portfolio valuation, portfolio concentration and the expense ratio. The final rank is based on all these parameters.
Also Read: 5 steps to rebalance your investment portfolio in 2021
In other words, the top funds in our list offer the best combination of short-term & long-term returns and an evenly spread out and low-priced portfolio of stocks that offers downside protection in a downturn and relatively low expense ratio that maximises investor's return.
1 Nippon India Small Cap Fund tops our list with one-year and five-year CAGR returns of 125 percent and 21 percent percent respectively. The fund performance is not disproportionately dependent on a few winners since the top five holdings account for only 16 percent of its portfolio. The fund expense ratio at 1.99 percent is also lower than its peers.
Also Read:  5 options for mutual fund investors to maximise gains & minimise risks right now
2. Canara Robeco Small Cap Fund comes second in our ranking with a one-year return of 115 percent. Its portfolio is also very diversified with top five stocks accounting for only 15 percent of its investments. Its expense ratio at 2.34 percent is however on the higher side.
3. HDFC Small Cap Fund comes third with one-year returns of 120 percent and 5-year CAGR returns of 18.12 percent. The fund's biggest draw is its extremely low expense ratio of 0.87 percent and one of the cheapest portfolios in the industry. Its portfolio has an average P/E ratio and price to book value ratio of 32.3X and 4.5X, nearly 70 percent lower than category average.
Also Read: How much money should you keep in your bank account?
4. Quant Small Cap Fund It tops the performance chart with 200 percent returns in the last one-year and 18.2 percent CAGR in the last 5-years. However, it loses out on its expensive portfolio with P/E of 71.5X and portfolio concentration of 31.4 percent.
5. Kotak Small Cap Fund is another top performer with one-year and 5-year returns of 139 percent and 19.6 percent respectively. Its portfolio is also a bit expensive with a P/E ratio of 64.6X.
6. Edelweiss Small Cap Fund is ranked number six with one-year returns of 117 percent. The fund also has one of the lowest portfolio concentrations in the industry but its expense ratio is on the higher side.
Also See: Investing during market highs: does it work for long-term investors?
7. Sundaram Small Cap Fund has given one-year returns of 122 percent. The fund also scores on portfolio concentration and below industry expense ratio of 1.23 percent.
8. DSP Small Cap Fund has given one-year and 5-year returns of 116 percent and 15.4 percent respectively. The fund also scores on portfolio valuation and a lower-than-industry expense ratio.
9. Principal Small Cap Fund has given 117 percent returns in one-year with a low portfolio concentration ratio.
10. Aditya Birla Sun Life Small Fund has given one-year returns of 121 percent and 5-year returns of 12.8 percent CAGR. The fund expense ratio at 2.18 percent is slightly on the higher side compared to the industry average.
As always, never put all your money in a single fund in a category but spread it over 3-4 funds to minimise the downside risks.
Happy Investing.
(Advice: This article is for information purpose only. Readers are advised to consult a certified financial advisor before making investment in any of the funds or securities mentioned above.)
(Karan Deo Sharma is a Mumbai-based finance and equity markets specialist).
Also Read: Top 10 Sectoral Funds with over 95% returns in last one year