Rajasthan, the desert state in western India, conjures up images of royalty and grandeur and draws tourists from around the world. Its pristine sand dunes, colourful attires, exquisite arts and crafts, catchy folk songs and dances, delectable cuisine and magnificent forts give Rajasthan its unique and vibrant culture.
The land of the royals has several impressive forts dotting its vast landscape.
One of these is the Gagron Fort in the Jhalawar district of south Rajasthan, bordering Madhya Pradesh and Gujarat. It is one of the six hill forts of Rajasthan that have been on the UNESCO World Heritage Site list since 2013. 
Gagron is a hill and water fort. 
Also Read: How Nahargarh's 300-year-old water harvesting system beat the desert's water blues
On the fourth side is a moat that completed its defences. 
As per local legend, the place where the fort is located was known as 'Galkangiri' because sage Garg Rishi is believed to have attained enlightenment here.
The exact date of the fort's construction is not known but historians say it was built by various kings over several centuries, from the 7th to the 14th century. A large part of the construction is attributed to King Bijaldev of the Parmara dynasty. 
Also Read: Delhi water crisis: 5 historic forts from which India's capital can learn water harvesting & conservation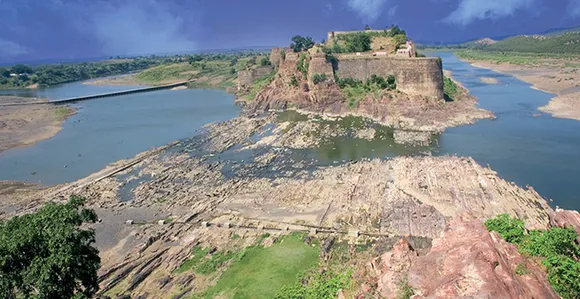 In the latter part of the 12th century, the fort was taken over by the Khinchi Chauhans who ruled it for about 300 years. The fort was also conquered by Sher Shah Suri and Akbar at different times.
During medieval times, Muslim rulers from Malwa attacked the Gagron Fort. In 1423, during the rule of Achaldas Khinchi, it was Hoshangshah, the king of Mandu who laid siege to the fort with a large army comprising thousands of troops, 30,000 horsemen and 84 elephants.
Also See: In pictures: Morena's Chausath Yogini temple that inspired the Indian Parliament's design
Achaldas refused to surrender and fought against the invaders. He was killed in battle. Hundreds of Rajput women in the fort performed Jauhar (mass self-immolation) to avoid being captured and taken alive by the enemy.
The fort has temples of Lord Shiva and Ganesha and goddess Durga and a mausoleum of Sufi saint Mittheshah. An annual fair is held here during Moharram. There is also a monastery of Saint Pipaji, who Pipaji was the ruler of the fort but later became a saint and handed over the fort to his nephew Achaldas. Some more pictures of the ancient fort here: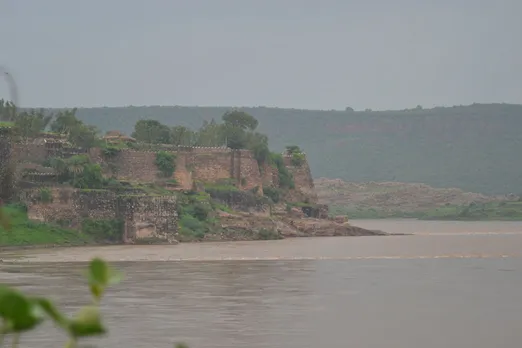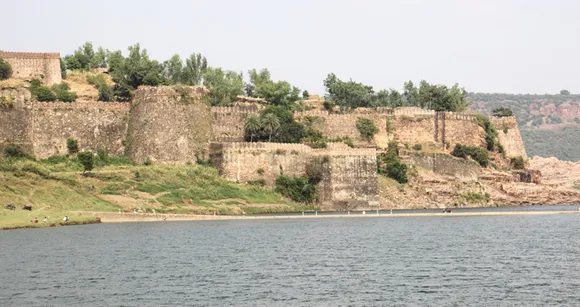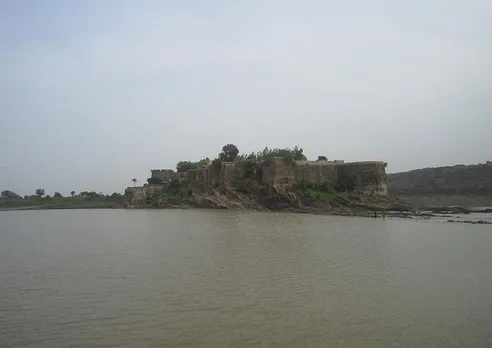 (Lead pic sourced through Wikimedia Commons/by Sagar)
Also Read: Chand Baori: India's biggest & deepest stepwell built in the 9th century for water conservation