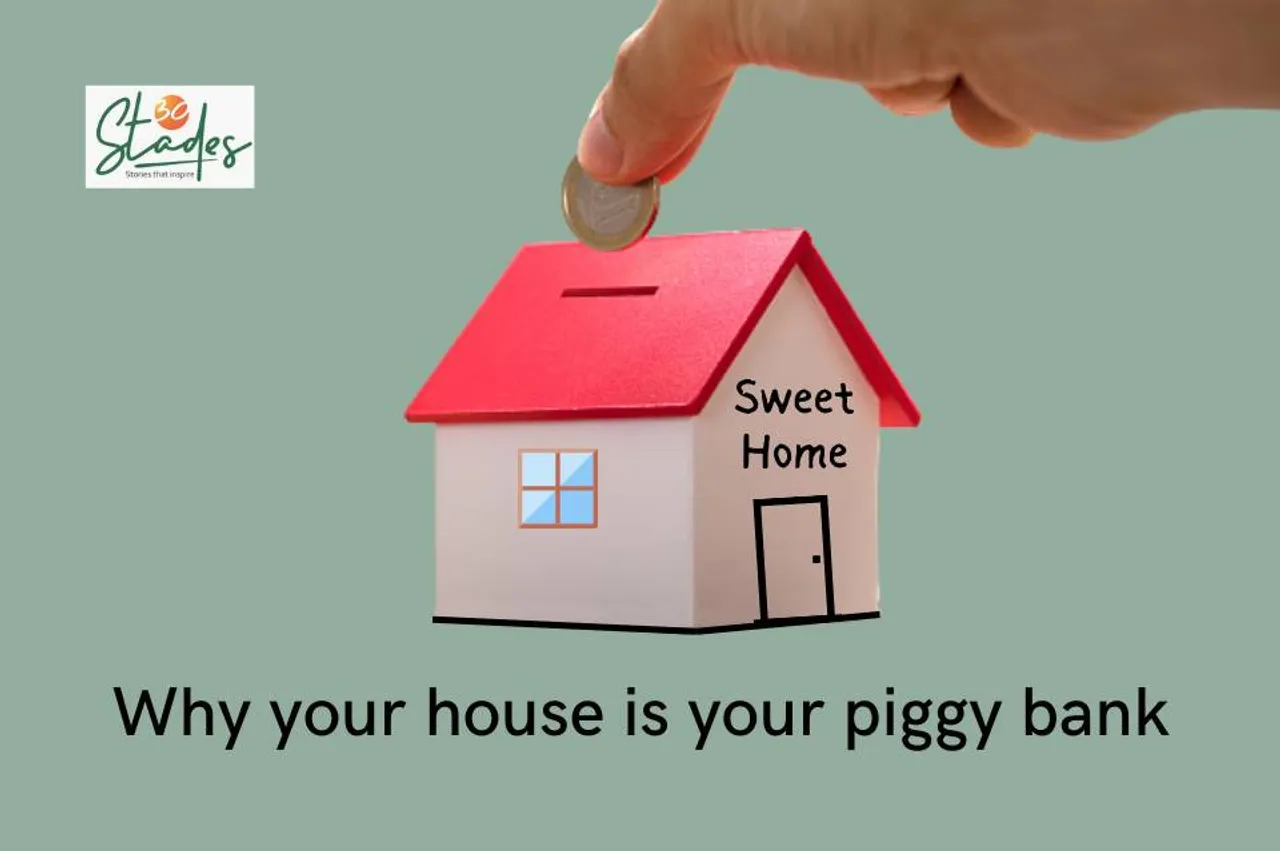 In an era of record high stock prices and red-hot market initial public offers from new-age technology companies, housing is an underappreciated asset in India. But investing in a house is one of the best financial decisions that an individual can make in the current economic environment. 
A good quality modern house not only provides a roof on the head for you and your family, but it will also be the nest egg to help you jump through the financial hoops that life throws at you unexpectedly.
Here are five benefits of investing in a house in India right now:
1.       Save income tax. Saving taxes on income is a prime concern for every working professional in India. This is especially true for salaried individuals who have no means to escape the tax net and can at best do tax planning by investing in tax-saving instruments such as tax-saving deposits, insurance, tax-saving bonds and provident. But the yields on these fixed income instruments have declined sharply in recent years and the total permissible tax saving through these financial instruments has failed to keep pace with inflation and the resulting rise in the cost of living. 
Also Read: Five ways to save tax in this tax planning season
This is more than what is available from other tax-saving instruments. The income tax law also allows you to claim interest expenses on your second home provided you show its notional rent as part of your income. There is no upper limit for claiming interest on the let-out property as long as rents are included in your income. This makes home loans the best tax shelter for high-income earners, which have seen a steady rise in taxes in recent years.
Also Read: Five ways to protect your investments from inflation
2.       Create long-term wealth. Equity may be superior in the short term, especially if you bought it at the bottom and sold it just before the market overheated. But investment in a house is one of the best ways to create wealth in the long term. According to the Reserve Bank of India (RBI) house price Index (HPI), housing prices in India have increased at an annualised rate of around 10 per cent since 2010, keeping pace with a 10.5 percent annualised rise in the BSE Sensex during the period. 
In fact, if we exclude the exceptional rise in the Sensex between April 2020 to October 2021, home prices have risen faster than the Sensex.  If you combine it with tax savings, housing becomes one of the best instruments to generate long-term wealth.
Also Read: Wealth creation: Forget stocks; invest in a house instead
3.       Use your house as a piggy bank for low-cost funds. Taking a bank loan for big-ticket expenses such as buying a car, children's higher education, weddings in the family or medical emergencies are quite common these days. While banks and non-bank lenders offer tailor-made loans for specific purposes, they most often come at a higher interest rate and are shorter in tenure. But if you own a house or have a home loan that is still going on, then you can raise a low-cost top-up loan or loan against property. While the top-up loans and loans against property (LAP) are 75 to 100 basis points expensive compared to home loans, the interest on top-up loans and LAP can be up to 300 basis points lower than other retail loans such as personal and vehicle loans. One basis point is one-hundredth of a percent. This translates into big savings in the monthly payment of EMIs. 
Also Read: Top five balanced advantage mutual funds for investment
 Your existing relationship with the bank or the home loan company also makes it easier to avail a top-up or LAP compared to applying afresh for a personal loan from a new bank or lender. A lower interest rate and longer tenure on top-up and LAP imply that you can borrow a bigger amount and do things that you can't afford to fund through a typical personal loan.
So what are you thinking? Go ahead, take a home loan and invest in a property. You will never regret it.
Happy Investing!
(Karan Deo Sharma is a Mumbai-based finance and equity markets specialist).
Also Read: Five ways to save money on your home loan