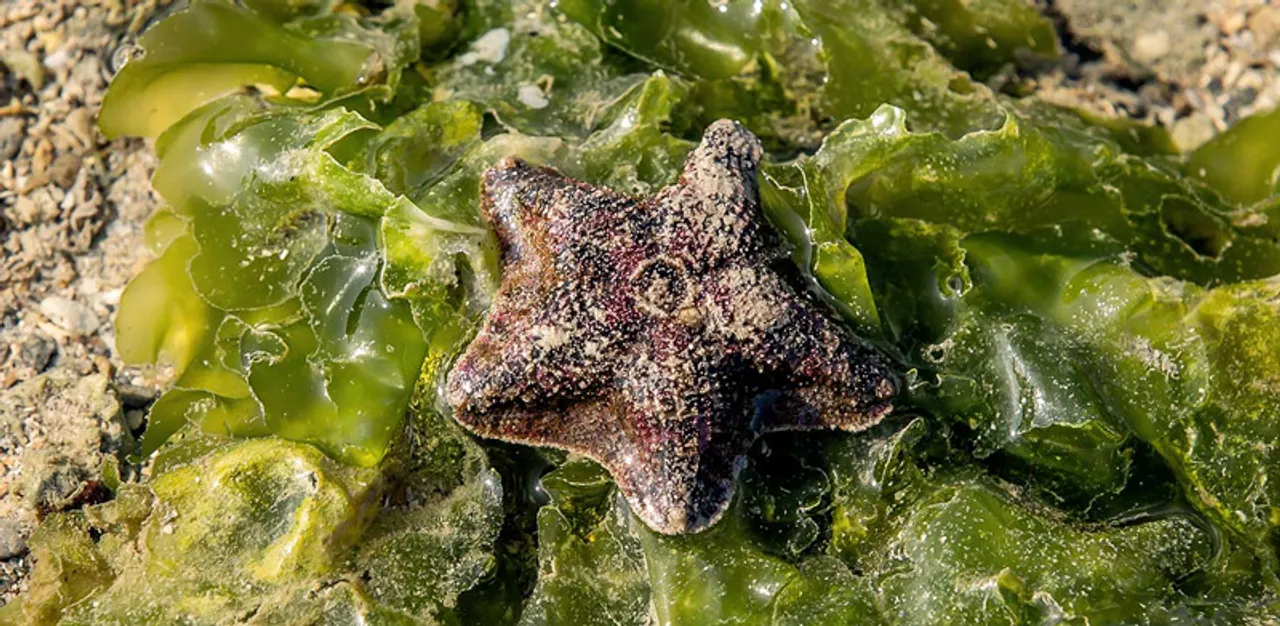 wp:html /
If you are looking to get away from the biting winter and are keen on a tranquil rendezvous with nature, head to Pirotan Island on the Gulf of Kutch in Gujarat. This enchanting island is free of human habitation and has a vast marine treasure to offer that will make it an unforgettable experience.
Pirotan Island is part of the chain of Islands in the Gulf of Kutch Marine National Park – India's first such park established in Jamnagar district in 1982. There are 42 islands in the park but only Pirotan and Narara are open to visitors.
Pirotan is about 20 km from the closest port, Bedi Harbour and 12 km from Rozi Harbour. Jamnagar, the nearest major city, is 10 km from the island.
Also See: In pictures: India's 10 Blue Flag beaches that stand out for sustainability, safety & accessibility
Stunning biodiversity
The island, spread over 3 sq km, is teeming with marine life, various species of birds, colourful coral reefs, sponges, and mangrove vegetation. The natural beauty and biodiversity of flora and fauna are just breathtaking.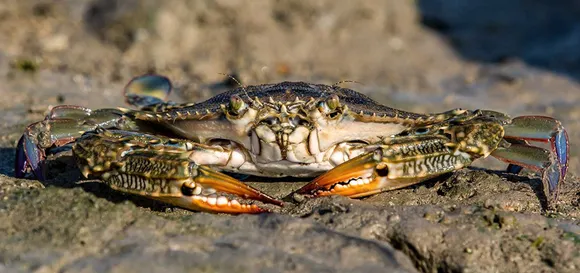 The amazing marine life includes fish, octopus, starfish, puffer fish, sea snakes, sea horses, sea slugs, giant sea anemones, tube anemones, jellyfish, oyster, pearl oyster, sabela, Portuguese man of war, starfish, bonellia, sepia, lobster and a variety of crabs and prawns.
You can also spot green sea turtles, dolphins, dugongs, porpoises and sharks. The waters of the Arabian Sea draw in a large variety of birds such as pelicans, waders, herring gulls, seagulls, black-headed gulls, crab plovers and more.
Also Read: Sundarbans residents turn homes into homestays as tourists look for authentic Bengal experience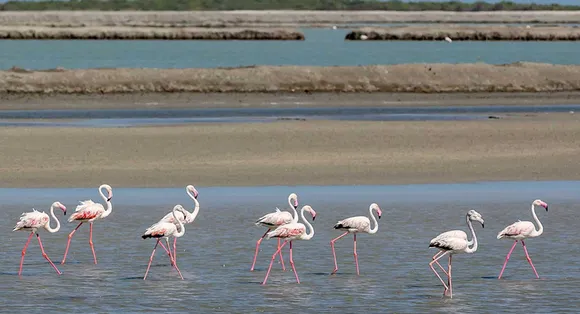 There are park officers to guide you and give you a hands-on experience with marine life. October through March is the best period to visit the island.
History
Historians believe the place was earlier called Pirotan Patan, an ancient city.
There is a 100-year-old lighthouse on the northern tip of the island, overlooking the blue-green waters of the Arabian Sea.
There is also an old lighthouse near the dargah. Before the lighthouse, there was a flagpole on the tip of the island to help ships navigate the area. In 1898, a lighthouse was built here and in 1955, it was replaced with a 79-foot high structure.
Also Read: Western Ghats: India's natural and cultural diversity hotspot 
A visit to the island requires clearances from the local Forest Department and Customs and Ports Department. Foreigners need to get permission from the Police Department.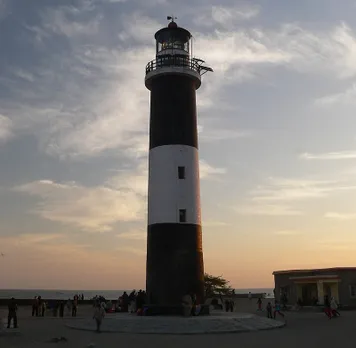 Since the beach is shallow, boats can travel to the island only during high tide. Visitors need to reach in the morning with the tide and leave in the evening at high tide. The tides have a 12-hour cycle and the tide timings can be checked with locals.
You can hire boats from Bedi port or Rozi Port and the journey takes about two hours. There are no hotels, cafes or shops on the island and visitors have to carry their eatables.
Also Read: Maharashtra's Sea Forts: A testimony to the rise & fall of kingdoms on India's West Coast