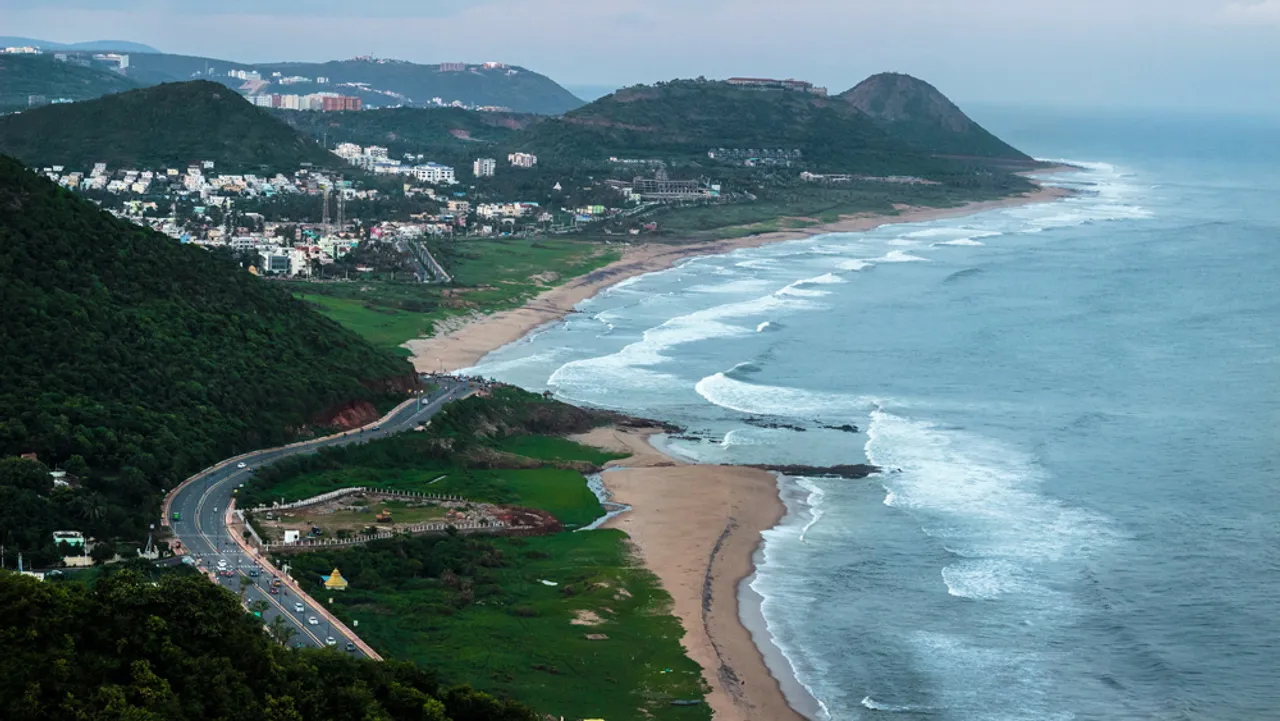 India is home to ten beaches with Blue Flag certification, a global eco-level tag given to beaches that meet 33 environmental, educational, safety-related and access-related criteria. Last week, Kovalam beach in Tamil Nadu and Eden in Puducherry received the certification accorded by the Foundation for Environmental Education, Denmark.
According to the Ministry of Environment, Forest and Climate Change, the Foundation has also given re-certification for eight beaches that were awarded the certificate on October 6 last year. These are the Shivrajpur beach in Gujarat, Ghoghla in Diu, Kasarkod and Padubidri beaches of Karnataka, Kappad in Kerala, Rushikonda beach of Andhra Pradesh, Golden (also known as Puri beach) in Odisha, Eden beach in Puducherry and Radhanagar beach of Swaraj (Havemor) Island in Andaman and Nicobar.
Also See: A walk through Jaipur's Walled City: the UNESCO world heritage site where kings lived
The beaches are selected by an international jury comprising members of the UN Environment Programme, UN World Tourism Organization, Foundation for Environmental Education and IUCN.
The certification provides owners or operators of beaches, marinas and boats the right to display the Blue Flag. They also undertake the responsibility of ensuring continued compliance with all criteria. The Foundation, through local partners, carries out periodic checks to ensure compliance. Here are India's 10 Blue Flag beaches in pictures: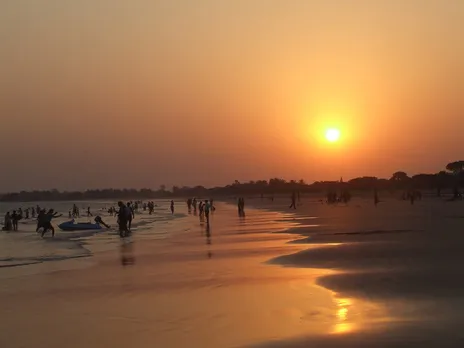 Ghoghla is the largest beach of the Diu union territory and has Golden sand. Pic: Flickr  
Also Read: Kalaroos caves: Kashmir's Russia connection through tunnels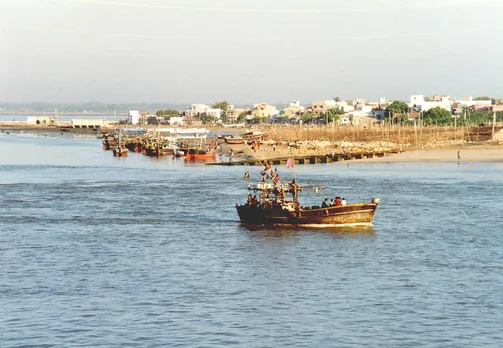 Ghoghla is one of the cleanest beaches in Diu. Pic: Flickr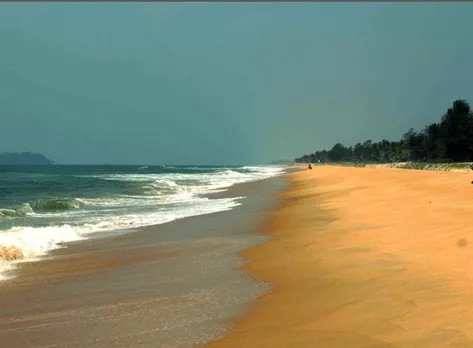 Kasarkod beach in Uttara Kannada, Karnataka, has solid waste management plants, grey water treatments plants, seating arrangements, clean drinking water & many other amenities. Pic: Karnataka Tourism 
Also Read: From hunters to forest guides, how tourism & education are transforming the semi-nomadic Pardhis of Panna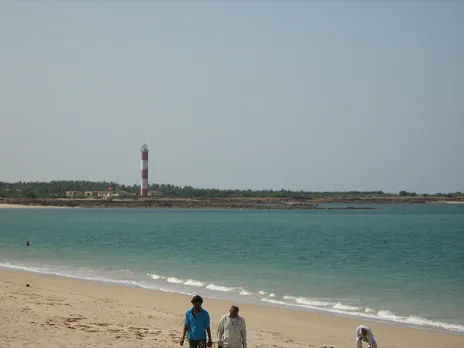 Shivrajpur - the pristine beach near the Shivrajpur village in Dwarka, Gujarat, stretches between a lighthouse and a rocky shoreline. Pic: Flickr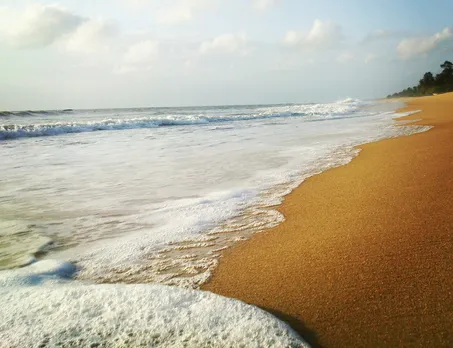 Padubidri beach in Udupi, Karnataka, has a 200-metre long safe swimming pool. Pic: Flickr 
Also See: In pictures: Morena's Chausath Yogini temple that inspired the Indian Parliament's design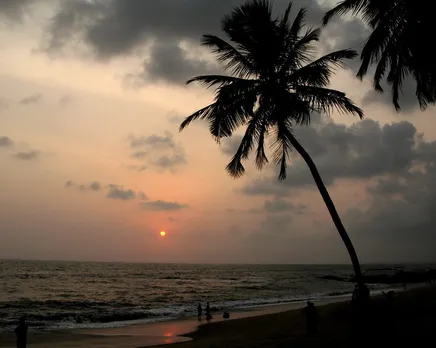 Kappad beach, 16 km from Kozhikode in Kerala, is also historic as Vasco-da-Gama landed here in 1498. Pic: Flickr 
The pristine Kappad beach is a popular hangout for locals as well as tourists. Pic: Flickr 
Also Read: Delhi water crisis: 5 historic forts from which India's capital can learn water harvesting & conservation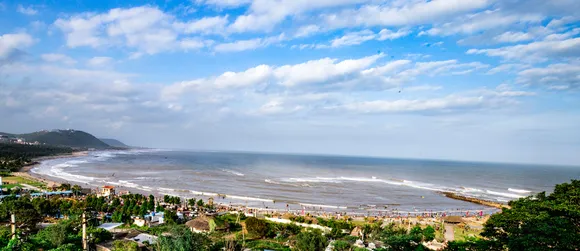 Rushikonda beach in Visakhapatnam, Andhra Pradesh, on the coast of Bay of Bengal has golden sands with clear blue waters and greenery all around. Pic: Flickr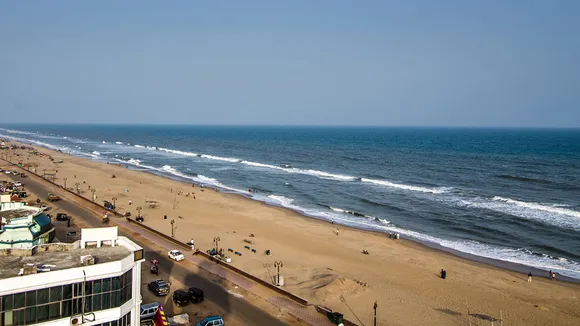 Golden beach or Puri beach beach is the site of the annual Puri Beach Festival and also home to many sand works, including that of award-winning artist Sudarshan Pattnaik. Pic: by Sambit/Wikipedia 
Also See: How one family has taken India's 1,000-year-old temple architecture to the world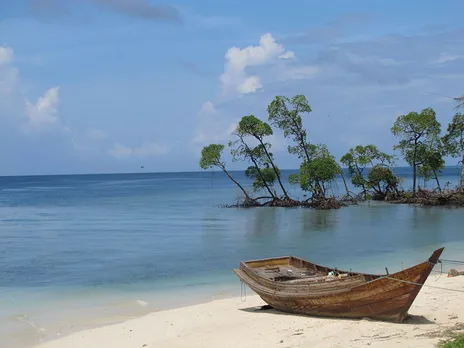 Radhanagar beach at Swaraj (Havelock) Island in Andaman & Nicobar Islands is famous for its turquoise water and lush greenery around. Pic: by Vyacheslav Argenberg/Wikipedia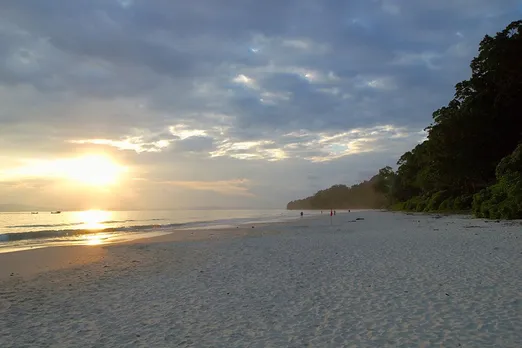 Radhanagar beach at Swaraj (Havelock) Island in Andaman & Nicobar Islands is also among the world's top 10 most beautiful beaches . Pic: Flickr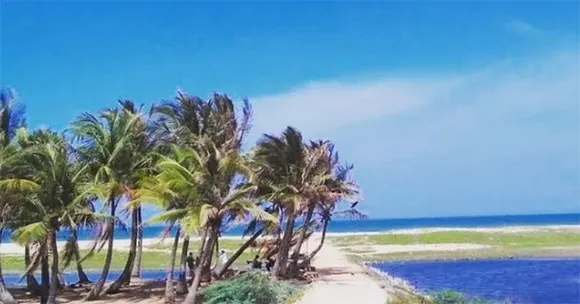 Eden Beach in Chinna Veerampattinam near Pondicherry (Puducherry) received the Blue Flag certification in October 2020. Pic: Flickr 
Also See: In pictures: India's 7 lesser-known tourist destinations