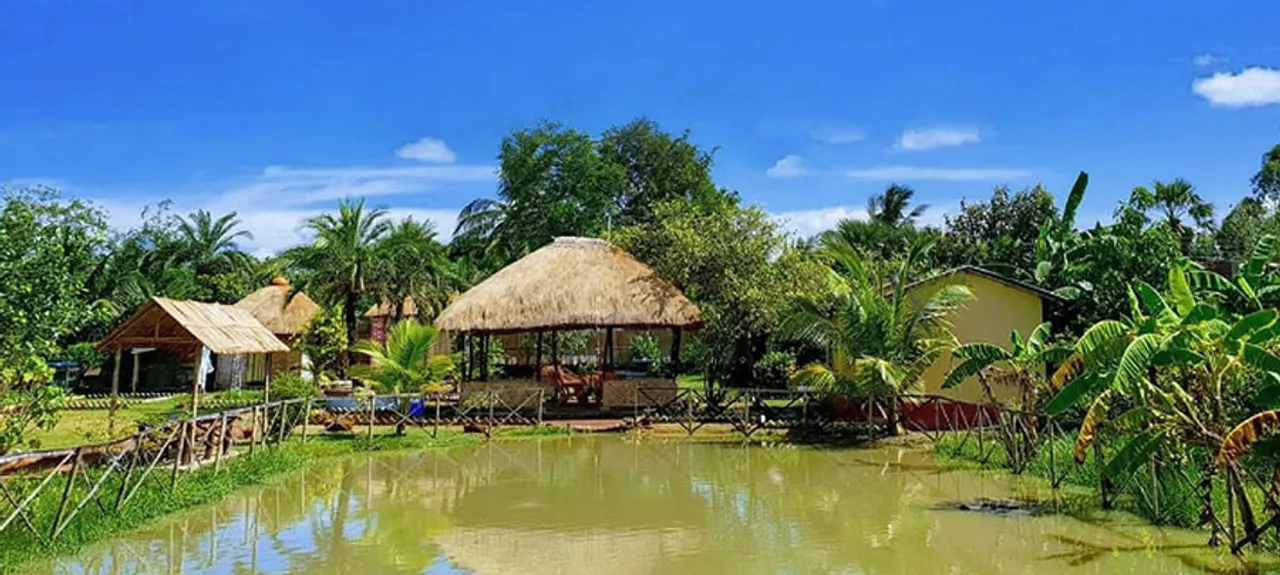 Tarun Sarkar from Jharkhali village in the Sundarbans could not find a job even after completing his studies from a college in Kolkata. He had to take up seasonal work like helping in paddy cultivation in other's fields as his family didn't own enough land to live off farming or fishing. His fortunes, however, changed a few years back when the West Bengal government allowed Sundarbans inhabitants to use their premises for the hospitality business. Sarkar turned his house into a homestay and there was no looking back.
Today, he is a busy man, hosting hundreds of tourists every year at his Sunderban Natural Home Stay in Basanti Block of South 24 Paraganas, only a few kilometres from the tiger reserve forests. "The winters are the busiest time for us," says Sarkar.
Also Read: Village in Jharkhand's Maoist hub transforms into eco-tourism spot reviving lost arts
Demand push for homestays
That is the season when visitors from around the world make their way to the sunny Sundarbans, the delta at the southernmost tip of West Bengal, which is home to the Royal Bengal tiger. One of the largest mangrove forests in the world, the Sundarbans is home to a large variety of flora and fauna, which draw in global tourists. 
Despite being a popular destination for visitors, until recently, places to stay were limited to a few guesthouses and lodges which were always booked long before the sightseeing season began. People on day trips to the Sundarbans had to arrive early so that they could head back before nightfall as travelling in darkness was dangerous due to wild animals in the delta.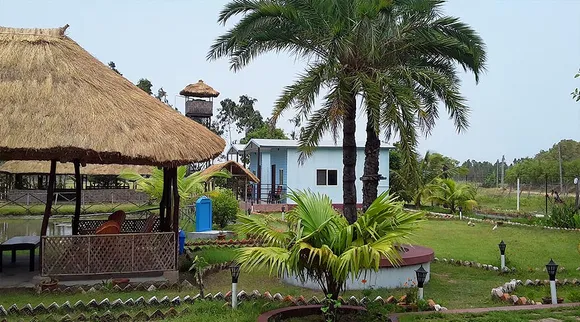 "Having no secure or permanent income was very stressful. So when we got the permission to use our properties for tourism, it really helped," says Sarkar, who lives with his elderly parents and wife.
He got married only a year-and-a-half back after becoming financially secure.  "I started the homestay business about seven years ago and since then we have been living comfortably."
While Sarkar opened his home for tourists for livelihood, Neelanjan Chakraborty set up homestay facilities in Gopalganj, Kaikhali, after he retired from the government's audit and accounts department. A resident of Kolkata, he always loved nature and hosting people.
Also Read: Uttarakhand: Himalayan homestay empowers women through ecotourism
"I opened Bongehri Homestay two years back and have seen the number of tourist rising consistently. The road network has improved, people are more aware of Sundarbans' natural beauty and homestays are a draw because of the personalised services we offer," he says.
Authentic Bangla food, personalised services
The weekends are always full at his Bongheri Homestay beside the Matla river. His wife cooks authentic Bengali food for guests, customising meals as per their requirements.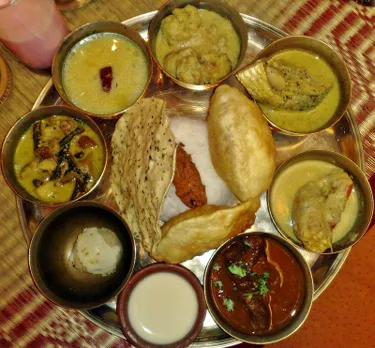 Ten properties have been converted into homestays in Jharkhali alone. The rates of the rooms vary according to size, amenities, facilities and services provided.
"I keep a cook who works during the peak seasons in winter and at other times it is either my mother or my wife who prepares the food," Sarkar says.
Also See: Maharashtrian food in pictures
The Chakrabortys have employed six locals to help them with cooking and maintenance of the homestay while they offer indirect employment to others as guest go out for boating, fishing or visit other places in the mangroves.
"Otherwise the only employment options in these remote Sundarbans villages are fishing and paddy cultivation (done only once a year during the monsoons)," Chakraborty says. Sarkar says going into the forests to collect honey is another profession pursued by locals here but his family doesn't have the expertise for it.
Homestay business, especially during the peak tourist season in the winter months of November to February, is good. The Sarkars have added more rooms to their property.
Also Read: Housing turns into buyer's market; sales recover after COVID as discounts bring down prices by 15%
Ditto for Chakraborty. He has added two more rooms, which will be opened for tourists from January next. The popularity of homestays in the Sundarbans is reflected in the rising number of tourists as well as their feedback.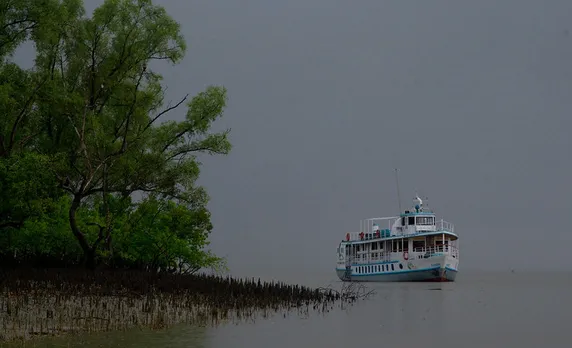 Radhika Shah, who stayed in a homestay early this year, says the owner not only arranged curd rice for her 5-year-old son but also ensured completely vegetarian meals as per her family's wishes. "They took us for a day picnic on the first day and arranged a bonfire in the garden on our request. The best part about homestays is personalised and customised services," she says.
More than just cost advantages
Typical homestay packages include boat cruises, cultural programmes, fishing trips besides food at economical costs. Most homestays charge under Rs 1,800 per person per day, inclusive of meals and are equipped with enough amenities for them to be considered hotels and guest houses.
But the differentiating factor is the "homey" feel of the homestay with their decor and cuisine. Bongheri offers low-ceiling cottages by the river with a beautiful garden. The mud huts with thatched roofs, which are the common dwellings of the locals, are a hit with the visitors due to the rural feel they offer.
Also See: In pictures: India's 7 lesser-known tourist destinations
The Sarkars' home, for instance, is surrounded on all four sides by big and small rivers that lead to the interiors of the deep jungles including the Matla, the Hogolduri, the Bidyadori and the Heyro Bhaga rivers.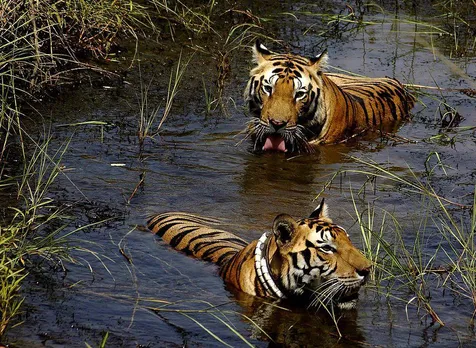 "The Sundarbans is best experienced while travelling along the rivers and looking into the mangrove-covered islands," says Sarkar, whose friend owns a boat, which is hired for guests.
"Chances of spotting a tiger or other wildlife are increased because often animals come to drink water and can be sighted at the shores and banks of the rivers," he says, adding that Sundarban tiger is an amphibian and can swim.
Also Read: Sholapith: Bengal's eco-friendly ivory craft intrinsic to life and death
The Sundarbans is a mix of the domestic and the wild. While there are large swathes of residential villages for human habitation comprising about 40 percent of the habitat, 60 percent is wild forest and jungle. Other than tigers, there are crocodiles and snakes in the rivers.
"Another advantage of local homestays over more commercial hotels is that tourists can get a feel of the real Sundarbans," Sarkar adds.
A World Heritage Site, the Sundarbans houses, other than tiger reserves, national parks and estuaries and its islands, is a sanctuary of thousands of rare species of birds and wildlife not to mention the exquisite flora and fauna. The pandemic has reduced the inflow of tourists to Sundarbans. But it hasn't dampened the spirits of its homestay owners, who are hoping for a good tourist season beginning Christmas.
(Dola Mitra is a Kolkata-based journalist and author of 'Decoding Didi'. She is the Editor of digital news portal Cuckoo News)
Also Read: Bengal's Natungram: Craft village where wooden dolls come alive