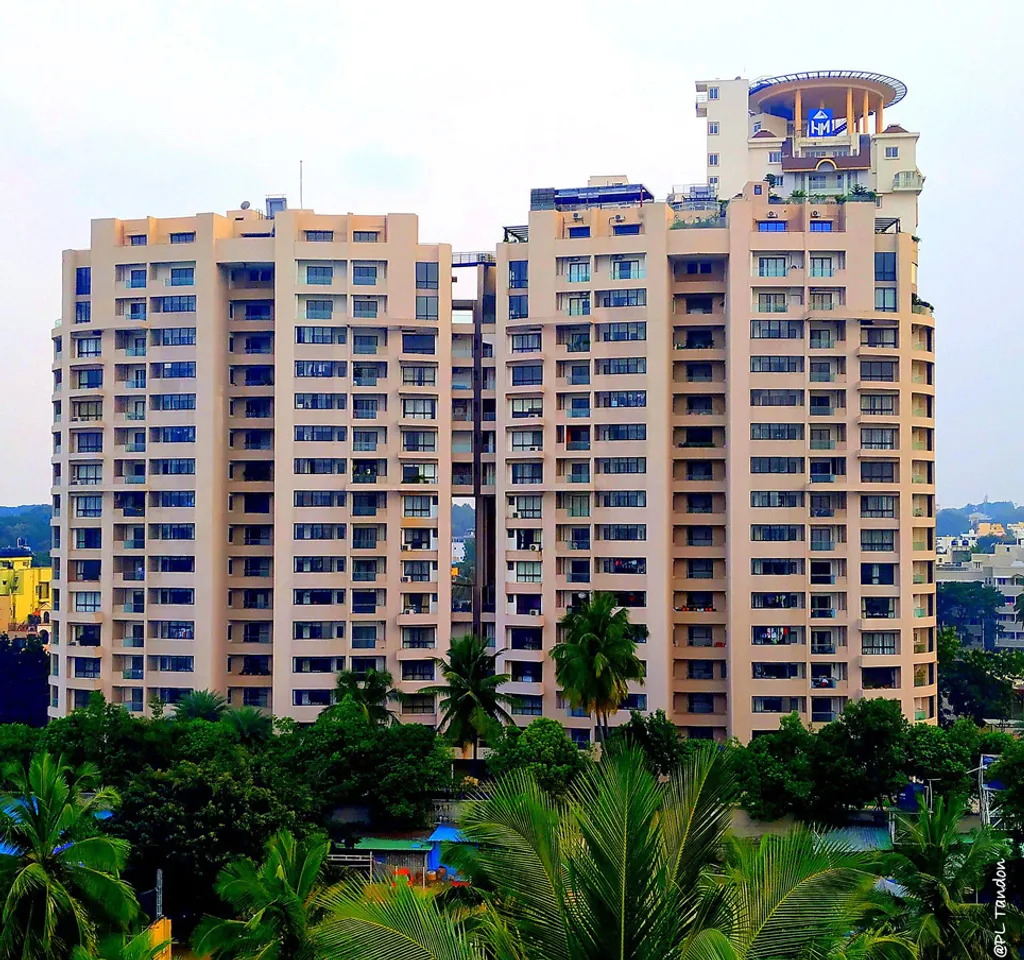 With housing prices in India declining by up to 15 percent and home loan interest rate hitting a 15-year-low, fence-sitters have jumped into the residential market, increasing sales by 60 percent in the September quarter over April-June 2020.
So far, India's residential real estate was a seller's market – developers decided the price and there was little or no scope for negotiations. However, the Coronavirus (COVID-19) pandemic has changed the scenario.
Siva Krishnan, Head - Residential Services at JLL India, says some of the developers are giving as high as 10 to 15 percent discount in certain micro markets. "Any customer who started looking to buy a property in December last or January this year would have made the decision by now as prices have gone down and the market looks very attractive," he says.
Also Read: COVID-19: Housing prices may fall by 15 to 30%; it's time to buy one
Mid-segment housing comes out tops
As a result, sales are recovering in most places. The eight tier I cities of Ahmedabad, Bengaluru, Chennai, Hyderabad, Kolkata, MMR, NCR and Pune recorded sales of 42,297 units in September quarter, a 60 percent increase over the June quarter, according to data from Liases Foras, though the number is still 37 percent below the year-ago figures.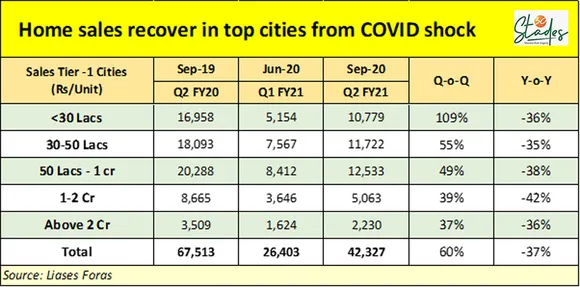 The maximum sales increase was seen in Kolkata at 68 percent followed by Ahmedabad at 64 percent and both Mumbai Metropolitan Region (MMR) and Bangalore at 60 percent.
"The rise in sales could be partly due to pent-up demand as purchases were completely on hold during the lockdown. While sales in all the categories have picked up well, the mid-segment is doing the best," says Krishnan.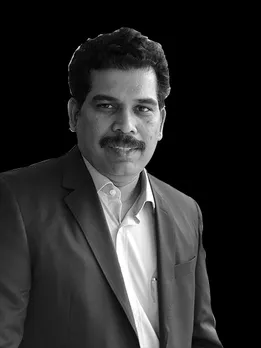 The mid-housing segment covers properties ranging between Rs30 lakh and 90 lakh depending on the geography. While in Chennai, it comprises houses in the Rs40-60 lakh bracket, it is Rs60-90 lakh in Bengaluru and Rs50-70 lakh in Pune.
As per Liases Foras data, of the total sales of 42327 units in the top 8 cities in the September quarter, more than half were in the Rs 30 lakh to Rs one crore mid-housing bracket – 24,255 units.
"It is the end user's market right now as investors have stepped back. Mid-segment is where we have the maximum end users. Besides, discount schemes are helping consumers take a decision," Kapoor says.
Also Read: 7 tips if you are planning to buy a house during COVID-19
Schemes, discounts and doles
Sitting over unsold inventory, which will take 66 months to clear up, developers and builders are leaving no stone unturned to bring back buyers.
In Maharashtra, the state government cut the stamp duty rate from 5 percent to 2 percent for registrations done between September 1, 2020 and December 31, 2020. It will be 3 percent till March 31, 2021.
A big draw for buyers is subvention schemes on offer, where the home buyer, banker and the developer enter into a tripartite agreement. While the buyer pays 5-20 per cent of the money upfront, the rest is paid by the bank as loan to the developer for continuing construction work. Subvention schemes lower the buyer's burden as his cash outgo is spread over a period of time and the EMIs reduce in the first few years, providing relief on interest on loan.
Also Read: How to deal with commercial and construction disputes due to COVID-19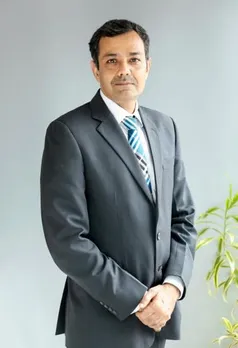 Godrej Properties (GPL) has seen a huge success with its 10:90 scheme. In the June quarter, when overall real estate sales crashed, the company grew booking value year-on-year by over 70 percent to Rs. 1,531 crore through the sales of 2,130 homes. This was supported by GPL's pan-India 10:90 payment plan.
"The strong sustenance sales across the portfolio was supported by our pan-India marketing campaign, which was introduced keeping in mind the homebuyers' concerns in the wake of the lockdown," GPL Executive Chairman Pirojsha Godrej said in a conference call post results.
It is because of interesting subvention schemes that the under-construction segment is also looking up. Since builders are also paying for the Goods and Services Tax (GST) on behalf of the buyer in many cases (technically waiving off GST), sales of under-construction properties in the 8 tier I cities grew 69 percent in the September quarter over the June quarter. A whopping 30,491 under-construction units were sold while 11,836 were ready-to-move-in properties.
Also Read: COVID-19: Real estate sector wooing back migrant workers with higher wages, training & transportation
15-year-low home loan rates draw in buyers
Another big factor giving a push to sales has been the decline in interest rates, which are now at a 15-year-low. State Bank of India's interest rate starts at 6.90 percent for a loan of up to Rs30 lakh and 7 percent above that amount. At Bank of Baroda, the rates start at 6.85 percent and at 6.9 percent for Kotak Mahindra Bank. Women lenders get a further discount from all banks.
"We have not seen such low levels of interest rates in the last 15 years. This, combined with builders offering discounts and schemes, has brought down prices by about 15 percent, bridging the gap between price and affordability," Kapoor says.

The increase in sales is not limited to the primary market. Investors, who have not seen any appreciation in property prices in the last four-five years, are now looking to exit at the available prices.
But there's a word of caution for consumers. The low-rates party will not continue forever and those who miss the bus now may find it difficult to buy at these rates in a year from now. "The ready inventory is being sold and new launches have been minimal in the past few months. This means that supply will be going down and then at some point, developers will start increasing the prices," says Krishnan.
So while FY 21 will be a phenomenally good year for housing, as Krishnan expects, it will be prudent for consumers to take the plunge sooner than that to cash in on the buyer's market. 
Also Read: COVID-19: Housing market in tier-2 cities gets a boost as Indian middle class returns home