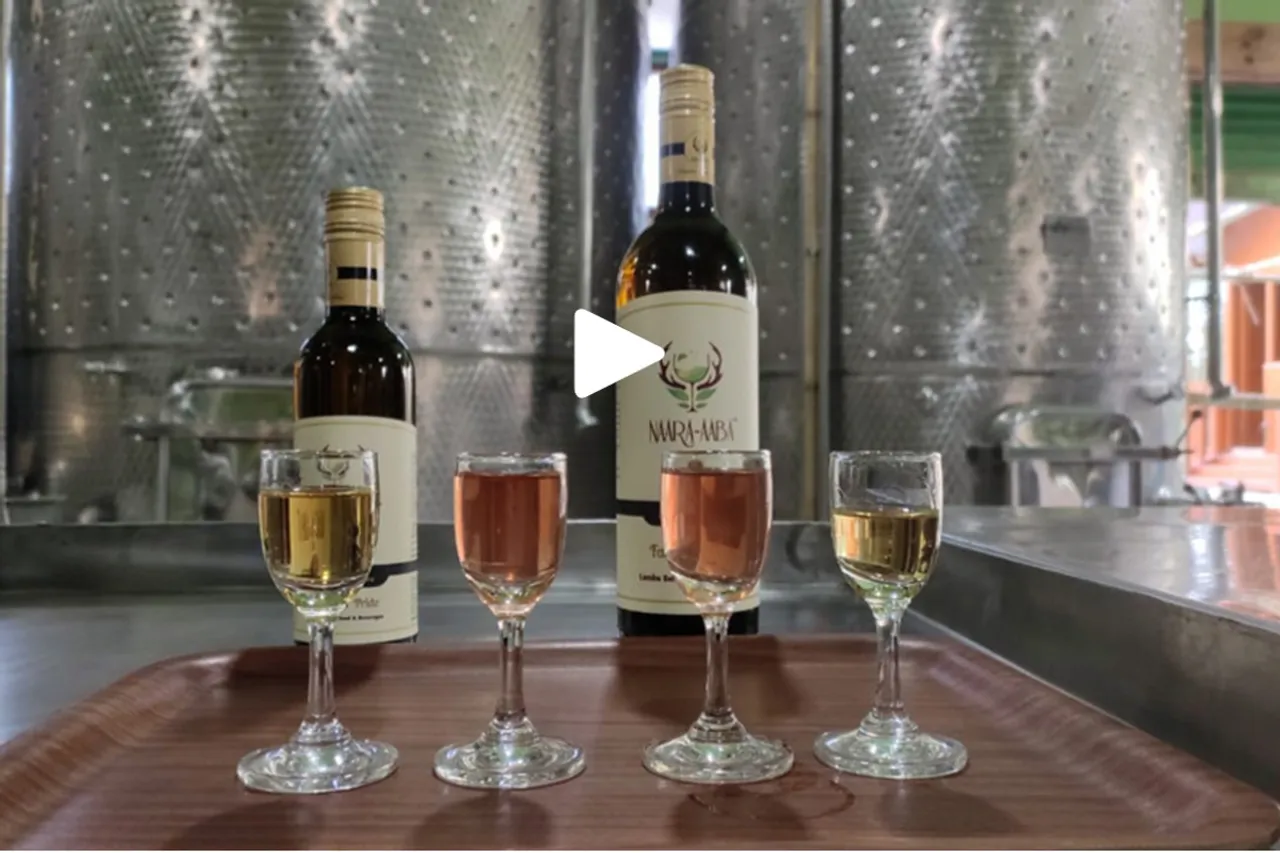 After working for 17 years in Arunachal Pradesh's Rural Works Department as an engineer, Tage Rita decided to try her hands at what she had learned during her college days – making wine. In 2017, she turned entrepreneur with the launch of India's first organic kiwi wine produced in her winery at village Hong in the valley of Ziro, Arunachal Pradesh.
With the brand name 'Naara Aaba', (that's how her children addressed her late father-in-law), Rita's kiwi wine is one of India's best alcoholic beverages made from organic fruit while retaining all its vitamins and minerals. 
Lambu-Subu Food, the company which owns the Naara Aaba brand, started with kiwi but now also makes plum, pear, peach and wild apple wines. It produces 60,000 litres per batch. Priced at Rs 1200 per bottle, a 750ml bottle contains 13 percent alcohol. She received the Nari Shakti Puraskar from the then President Ram Nath Kovind for the year 2020.
Winemaking starts with manual work of collecting the fruits and bringing them to the winery where sorting, cleaning and grading are done. After cleaning the fruit, the fructose level is checked, ingredients are measured and the temperature is set. The winery has a small laboratory for testing basic parameters. Based on these calculations yeast and sugar are added.
The cold-stabilization of the wine is conducted in the chilling plant before bottling. It is kept between minus 10 to minus 4 degree Celsius for 72 hours.
Any kind of microbes or harmful bacteria has the potential to harm the wine and the cold stabilization helps in its elimination. The wine is then filtered using membrane and cartridge filters, which add a glow to the beverage.
It is then bottled and capped. Good capping is important else it can lead to leakage, increasing chances of oxidization. If oxidization takes place, the fermentation will begin and spoil the wine.
Read Tage Rita's success story here: Tage Rita: Arunachal woman entrepreneur making India's first organic kiwi wine Naara Aaba
(Partho Burman is a Kolkata-based award-winning journalist. He writes inspiring human interest and motivational stories.)