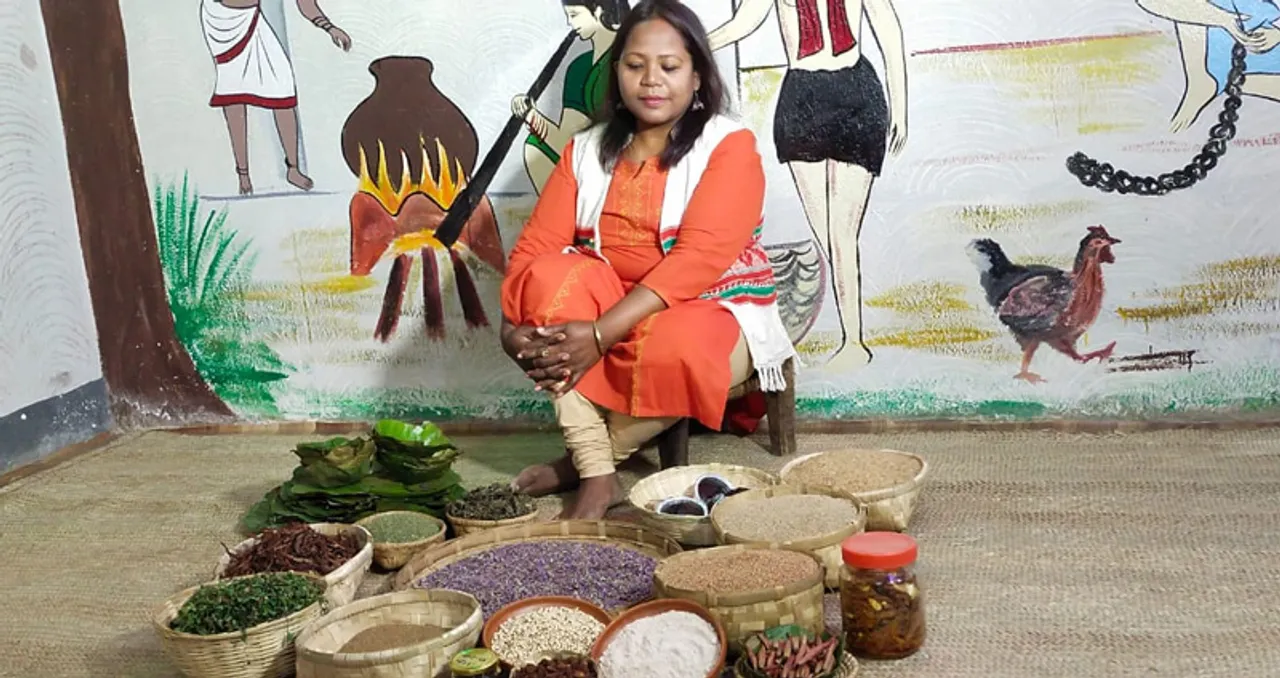 Dear Reader, 
India is the world's only country where the economic gender gap is larger than the political gender gap, as per the 2020 Gender Gap report. India also has low participation of women in the labour force at just 25 percent as against 61 percent in China and 49.84 percent in Brazil.
It is important to improve women's status and empower them economically for the country to progress. In this endeavour, social enterprises are playing a significant role.
One such enterprise, Sampark, is working with women in Varanasi. Sampark began its work in Karnataka with capacity building for women, provided them with financial skills and set up enterprises so they could be self-reliant.
It is now replicating the model in Varanasi where it works in Chiraigaon block with 1,000 women. The NGO has created 80 self-help groups of women who are taught credit discipline and are engaged in economic activities to make them financially independent.
One such group has been trained to make spices and sell them under their own brand, Kashika Foods.
While the women are now adept and taking care of the business, I realised while talking to them, what a struggle initially it was for them to be allowed to step out of their homes and work. Families and husbands are reluctant to let the women go out, work with men and women, and meet strangers. Unfortunately, this mindset has carried on into the 21st century and it will take many more years before women are free of social, mental and economic fetters.
Despite the challenges, there are many women entrepreneurs who are working with women from slums, from poor socio-economic backgrounds and with tribal women. 
Tribal women especially lack the ability to communicate with the world and market their skills and products to a larger audience. This gap is being bridged by some entrepreneurs who can navigate both worlds – tribal and non-tribal.
We have featured five women entrepreneurs who are empowering tribal women by providing them with a steady source of income.
The other inspiring story of the week has been written by my colleague Riya. When Dr Shweta Verma's son was born with various health conditions in 2016, she faced several challenges. She wanted to raise her son in an environment where he felt accepted and valued, despite being different from others.
After extensive research on products and spaces that promote inclusivity, Shweta realized that there was a lack of consistent resources and support for preparing children with disabilities.
So, she started Ginny's Planet in 2019 to create products and triggers to have conversations about being different. The concept of Ginny's Planet revolves around a doll named Ginny who has nine fingers, a radial club hand (her right arm is shorter than the left), and wears spectacles. Ginny's Planet has two broad areas of work, one is through products and another is through training and workshops.
Through collaboration with NGOs and conversations with kids and parents Ginny's Planet is trying to normalize disability. Its tagline sums up its work – 'being different is okay'.
Today is Mother's Day and so, we have put together stories of  five gutsy and inspiring moms who faced financial and emotional struggles but still set up their own businesses because they wanted to provide the best for their kids. 
And if you are a wine lover, you may want to look up our video story on the making of organic wine. Arunachal Pradesh's Tage Rita, who is credited with making India's first organic kiwi wine, shot the video in her winery. Do look it up!
Happy Reading!
Warmly,
Urvashi