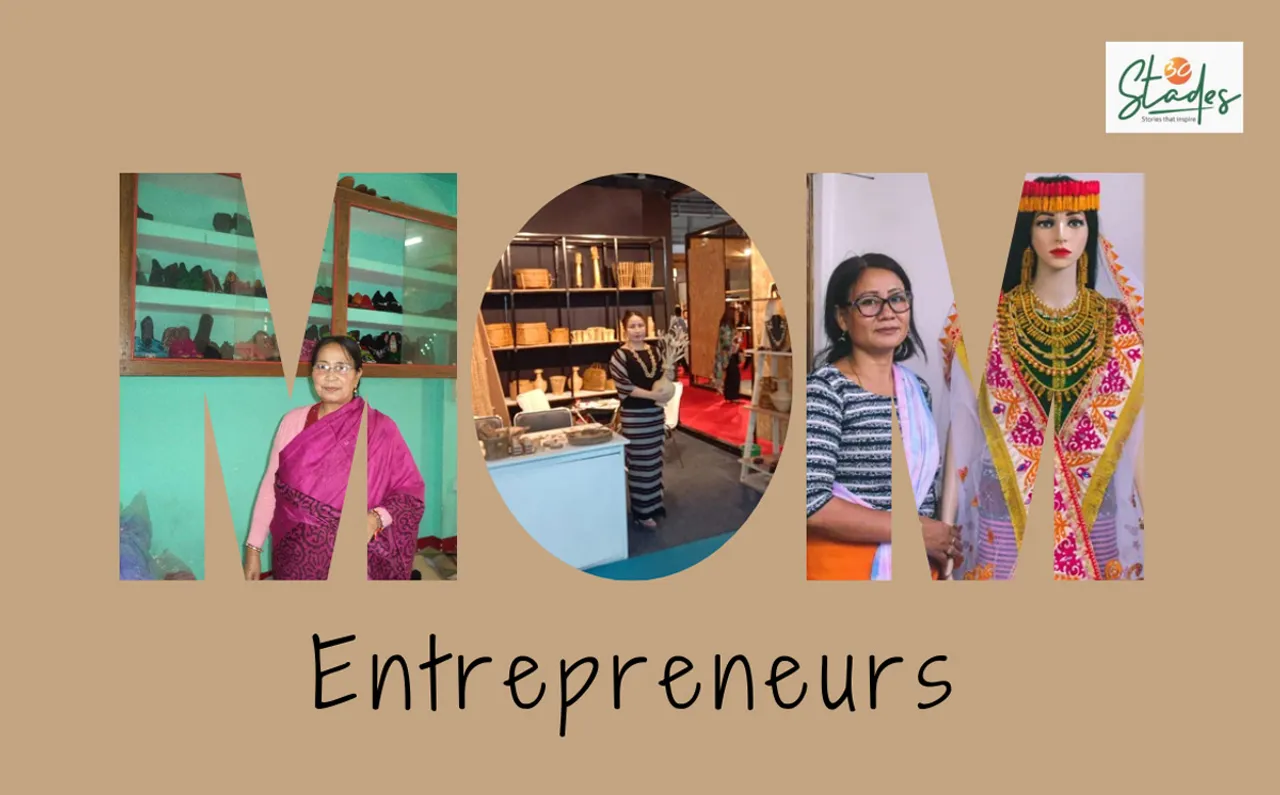 If there's one person on earth who loves you unconditionally, it's your mother. There are no ifs and buts in this relationship. A mother always has her children's welfare in mind and she is one person you can turn to even when the world turns against you.
History is replete with stories of mothers who changed the course of their children's lives through their teachings, and guidance and even took on the authorities to fight for their well-being.
In his autobiography, Mahatma Gandhi credited his mother Putlibai for instilling the values of compassion in him. Chhatrapati Shivaji's mother Jijabhai Shahji Bhosale was his advisor apart from being a fierce warrior and administrator. And the queen of Jhansi, Rani Laxmibai, fought against the British to protect the rights of her adopted son Damodar.  
Today, moms don't have to fight such battles but some of them do have to struggle much more than others. These struggles can be financial or emotional or both. 
And oftentimes, they can end up turning a mother into an entrepreneur to provide the best for her kids. 
On Mother's Day, here are stories of five women who started small enterprises for the benefit of their children but ended up helping many others on the way. These mompreneurs have positively impacted and empowered many others around them:
1. Moirangthem Muktamani Devi, Manipur: In 1980, Muktamani, now 63 years, faced a severe financial crunch. Her husband didn't work leaving the family of six with no source of income. Life had been a constant struggle and she was not able to afford even a pair of shoes for her school-going daughter.
Muktamani used her artistic skills to knit a pair of woollen shoes on an old worn sole. Her three-year-old daughter K. Ashima Devi wore them hesitantly, fearing she would be rebuked by her teacher as they were not part of the uniform. However, her teacher showed interest in the shoes and wanted to get a pair for her daughter. 
Slowly, people in Imphal got to know about the woollen shoes and Muktamani started receiving orders from the neighbourhood. 
By 1991, she had set up Mukta Shoes Industry – her venture specialising in hand-knitted sandals, bellies, shoes, flats and other footwear - and turned into a successful woman entrepreneur. 
In 2022, she was awarded the Padma Shri for empowering other women through training and employment and for her own grit and determination as an entrepreneur.
Her story: How a Manipur mother's hand-knitted shoes found global market
2. Techi Anna, Arunachal Pradesh: By the time Techi Anna had turned 21, she was already the mother of three children. The first one, her daughter, was born when she was just 17. Unable to afford education after class 8, Techi's parents thought it was best to marry her off to reduce their financial burden.
Techi's husband was 10 years elder than her and unemployed when she moved into his house at Poma village in Sangdupota Tehsil of Papum Pare district. From selling clothes to imitation jewellery, she struggled to make ends meet.
Finally, she zeroed in on bamboo handicrafts because it is a zero-investment industry in Arunachal, where many varieties of bamboo can be found. Techi began to handcraft some basic products like bamboo hats, bamboo baskets, storage boxes and bins and sold them in the local market. The quality was good, the demand increased and there was no looking back.
Today, her venture, Poma Bamboo Processing Industry clocks annual revenues of Rs60 lakh. 
She employs 40 full-time artisans and also works with small entrepreneurs who operate from homes to make bamboo handicrafts, furniture and jewellery. 
Techi Anna's story: Married at 16, how this Arunachal woman fought poverty to become bamboo millionaire
3. Manisha Srivastava, Maharashtra: After a busy corporate career spanning over seven years, when Manisha Srivastava had a son in 2018, she realised the responsibility that came with motherhood. In 2019, before resuming work, she began researching healthy baby food options that could also be prepared quickly. But most products were loaded with preservatives.
After researching healthy foods, Manisha consulted food technologists to curate the recipes for ready-to-cook meals and snacks using healthy grains like high-fibre whole wheat, millets and pulses. She registered her startup Foodstrukk in September 2020
Its nutrient-dense foods come in four segments – noodles, chilla and dosa mixes, healthy snacks and vermicelli. All the products are prepared using high-fibre whole wheat, superfoods like quinoa and oats, and millets, which include pearl millet (bajra), finger millet (ragi), barnyard millet, and little millet.
The products are available both online and offline and sales are growing at around 10 percent every month. Manisha also exports to the UK and is in talks with other overseas distributors as well.
Her story: Millet mompreneur: Banker turns entrepreneur to give the best to her baby; sets up zero-preservative healthy food business
4. Shrimayum Gita Devi, Manipur: Gita would sell vegetables to make ends meet in Manipur's Khurai Thongam Leikai village after she was widowed at a young age. The year was 2005 and being the sole breadwinner of her family, she had to take up the work to raise her two kids. But the income was just about enough to live on and Gita Devi had no savings.
In 2007, through an NGO, she came to know about a training programme on working with discarded cocoons to create garlands, ornaments and other artefacts. Determined to change things for herself and her children, Gita learnt the craft well. 
With a small investment of Rs3000, she started merchandising her products under the brand name Leima Liklang Nayin.
Her dedication and motivation paid off and the business slowly picked up as the unique nature of cocoon jewellery caught the attention of the locals. She set up her own showroom and has also trained and employed over 50 local women in the production of the ornaments. Her products are also exported to various countries.
Her story: Once a vegetable vendor, how this Manipur woman turned entrepreneur by making silk cocoon ornaments
5. Sumithra Prasad, Tamil Nadu: Sumithra's entrepreneurial journey is linked to her being a special mom. Her training in psychology gave her the acumen to help her son Srinivasa Prasad, who is autistic, and has OCD (obsessive-compulsive disorder), sensory issues, and other behavioural challenges. 
She established Project SAI (Society All Inclusive) Centre, a social enterprise, which has so far empowered 1,250 special adults through skill-building and inspired the setting up of 18 similar neighbourhood ventures across the country. 
The unique initiative is meant for adults with special needs living in the neighbourhood. The Chennai unit has a bakery, a nursery and an upcycling enterprise. In addition to skill-building, the centre provides holistic care and counselling to special adults aged between 18 and 60 years. 
The detailed story: SAI Centre: Novel neighbourhood initiative empowers adults with special needs