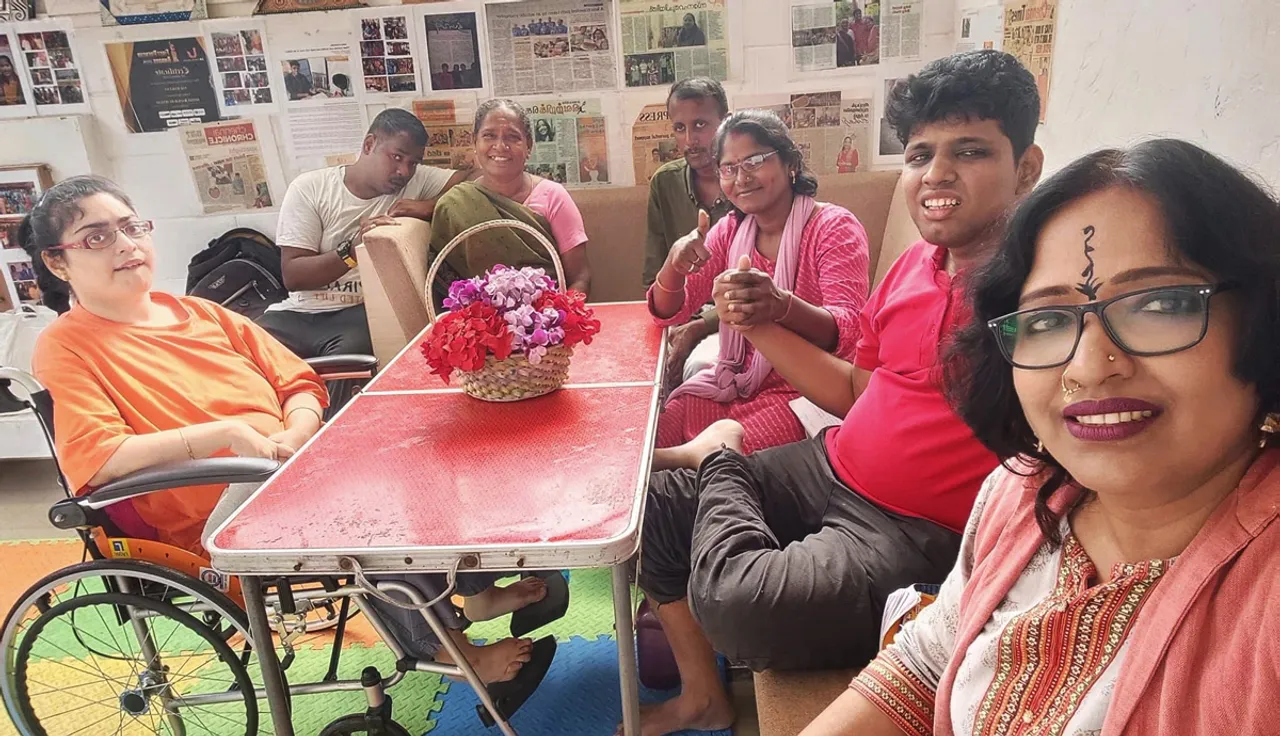 Srinivasa Prasad, 31, was instrumental in setting up a bakery in Chennai. What's special about this fact is that he is autistic, and has OCD (obsessive-compulsive disorder), sensory issues, and other behavioural challenges. He had studied Home Science in class 12 and suddenly one day he told his parents: "I want to set up a bakery. We will work from home and my friends will help us."
That's how SAI Bakery was born in 2013. The bakery is part of Project SAI (Society All Inclusive) Centre, a social venture established by his mother, Dr Sumithra Prasad. The unique initiative is meant for adults with special needs living in the neighbourhood. The Prasad family members are Shirdi Sai Baba devotees, another reason for the name.
The SAI Centre has empowered 1,250 special adults so far and has inspired the setting up of 18 similar neighbourhood initiatives across the country.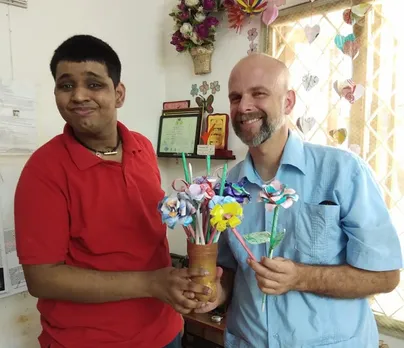 The centre engages the adults in creative and productive activities. Apart from the bakery, the centre includes a nursery and an upcycling enterprise. 
In addition to skill-building, the centre provides holistic care and counselling to special adults aged between 18 and 60 years.  
Special mom 
"Many differently-abled children go to special schools and then move on to vocational training centres between the ages of 18 and 21. Some special adults come to the SAI Centre which has an open-door policy. They pick up livelihood and psychosocial skills at the centre and move on to explore open employment opportunities. Some work in sheltered workshops," explains Sumithra.
"My journey is linked to my being a special mom. My training in psychology gave me the acumen to help my child. My personal experience motivated me to work for adults with special needs. That's why we started this neighbourhood initiative," she says. 
The SAI Bakery produces healthy baked products without using eggs. The products are made of whole wheat flour, brown sugar and sunflower oil instead of butter, without compromising on taste. "Sometimes, we use millets like ragi (finger millet). The bakery has completed 10 years. During exam time, sales boom. The bakery makes 20 varieties of cookies, muffins, blondies and brownies. Hands-on training is provided on pre-baking preparation, actual production, packing and marketing," she explains.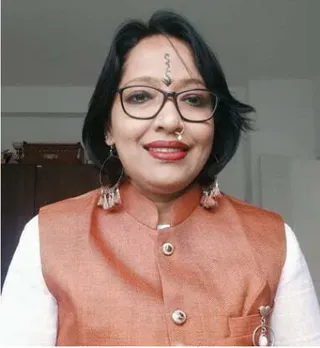 The SAI Centre is a small home-based programme where parents are involved. The bakery, nursery and upcycling unit provide experiential learning. These activities facilitate mental activation, conceptual learning, and art therapy. Being and working at the SAI Centre boosts the self-esteem of special adults. 
Also Read: Karnataka's Hosa Belaku gives financial stability & dignity to artisans with disabilities
Their parents too, develop a positive perspective towards them. The sense of sharing and caring and peer group affiliation aids in personality development. It also builds an emotional connection with the outside world. Sumithra, who has a PhD in psychosocial interventions, heads the SAI Centre. 
Troubled childhood 
Her personal journey has been anything but smooth. She faced multiple challenges during her childhood and teenage years as she got into drugs and street fights. "I had undiagnosed ADHD since childhood. It was only later when I studied psychology that I began to understand my problem," she says.
"The turning point in my life came when I was rusticated from school in class 12. My mother begged the principal to reverse the decision. I went into rehab," she says. 
After that Sumithra emerged stronger with every experience. She became a concerned responsible adult, spearheading action in areas of de-addiction, non-formal education, skills training, mentoring and empowerment programmes.
"I set up the Chennai-based DORAI Foundation in 2005 in the aftermath of the devastating tsunami. It is a community-based organisation working on rehabilitation and empowerment. DORAI stands for Development, Opportunities, Resources, Access and Insight. Incidentally, Dorai is also my father's name. He has been my inspiration," says Sumithra.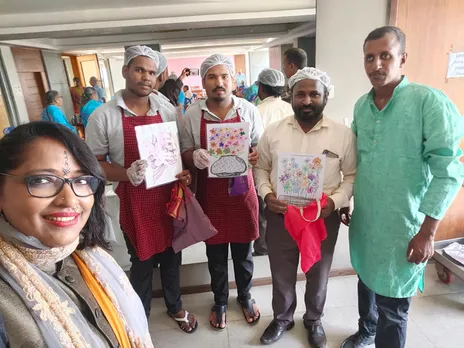 The vision of the DORAI Foundation is clear – to create and promote a positive, inclusive and empowered society. A major goal is to bring about a change in perception and mindset about differently-abled people. The foundation has touched over 10 lakh lives across the country so far with its diverse activities.
Having bagged over 50 awards so far, it primarily works in the areas of education (Project Shiksha), community health (Project Swasth), creating sustainable livelihood projects for women (Project Shakti), skill-building (Project Sashakt), youth empowerment for the differently abled (Udaan), supporting vulnerable sections of society with immediate needs (Project Sneh), and disaster management.
Also Read: This clinical psychologist is empowering people with autism & developmental disorders; 40,000 benefitted so far
Joy of creation
As the SAI Bakery handled customised orders, the team had time on their hands which they put to good use. "We started using arts and crafts as a medium to curb restlessness and aggression in some of the adults with special needs," relates Sumithra. 
"My daughter Saujanya is an expressive arts therapist and came up with some ideas," she says. 
"We started using materials that were available - pizza boxes and one-sided paper, cardboard, and unused clothes. Desks and 'moodhas' were made out of waste and benches were fashioned out of water bottles."
SAI Creations was born with this initiative to make useful and beautiful articles out of waste. The venture makes flowers out of waste plastic water bottles and old newspapers. Paintings are drawn on one-sided paper and waste cardboard. Cotton carry bags are stitched for grocery and vegetable shopping to curb the use of plastic. Sitting mats and door mats are woven in the handloom unit. They are made out of waste T-shirt or jean material.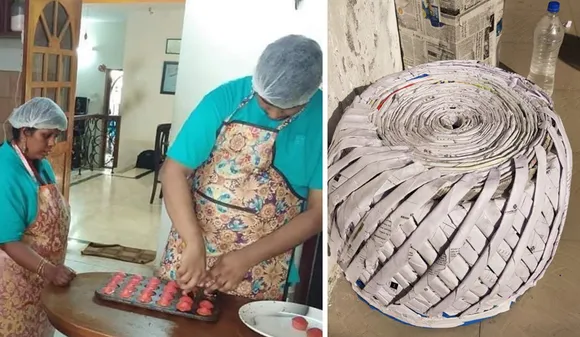 "While making a flower out of a water bottle we were left with the bottom of the bottle. That's how we decided to start SAI Nursery, our gardening and horticultural venture. We knew that growing plants would also have a beneficial impact on the mental and emotional state of the special adults," says Sumithra.   
Healing with nature
Plants are grown in bottles using the technique of hydroponics (using a water-based nutrient instead of soil). "We have also planted in soil as we have some land around our house. We have an organic herbal and medicinal garden and also grow leafy vegetables on the terrace. We have different varieties of flowering plants that bring joy to our team," Sumithra says.
SAI Nursery gifts tulsi saplings. It donated neem saplings during the cyclones Vardah (2016) and Gaja (2018). It has also sent saplings to juvenile homes. "Soon, schools started calling us on World Environment Day. We encouraged students to be 'green ambassadors' by growing their own saplings and getting involved in upcycling projects," she says.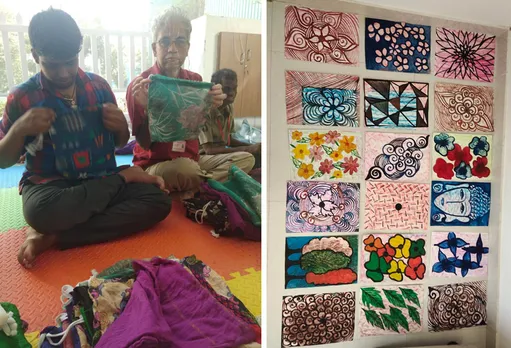 While the SAI Centre started on a trial-and-error basis, it proved successful. Then came the idea to share and replicate the ventures in other places. 
The DORAI Foundation was instrumental in setting up bakeries in Ludhiana, Puducherry and Ladakh.
"We do not charge any fees at the SAI Centre. The centre is supported by the DORAI Foundation, which is funded by individual donors, family and friends. We do not receive any CSR funds or government grants. Economics does not play a major role in the SAI Centre. It is a social enterprise. The aim is to address the physical, social, and psychological needs of adults with special needs," explains Sumithra.
Most of the products of the bakery, nursery and upcycling centre are given as gifts in DORAI Foundation programmes and award functions. These include paintings, 'moodhas', plants and muffins.
Giving hands
The SAI Centre is totally volunteer driven. It is a venture by, for and of the special community. "We want to make sure that our special adults are not just receiving hands. They also extend assistance. The sorting and packing of grains and clothes for floods and earthquakes have been done by the SAI Centre team. Those who are reasonably mobile got involved with the delivery of relief material as well. It is important for them to know that they are contributing members of society," she says. 
Also Read: From chopping, cooking to serving, how the differently-abled run Mumbai's Café Arpan
Apart from neurological impairments, the centre also assists adults with mental health issues like mild psychosis and depression. 
"We are a kind of transit point where adults with special needs get weaned from their families and learn to become independent."
Adults with special needs have stayed with the SAI Centre from three months to eight years. Shameena, who has some degree of mental retardation, was involved in setting up SAI Bakery with Srinivasa. She learnt how to eat independently and go to the washroom on her own at the age of 30 at the SAI Centre. Once they become independent, our special adults are ready to live in a group home," says Sumithra. 
Some activities they engage in are yoga, dance movement therapy, and art therapy. They learn how to socialize with people having other conditions. There is a 'buddy' system which helps them evolve and grow. 
Shoma Kacker, 36, has been associated with the SAI Centre in Chennai since 2015. In 2019, she took a break following some health issues and rejoined this year. She is wheelchair-bound. "I really enjoy coming to the centre. I am there from 10.30 am to 4 pm, five days a week. I take part in art, music, yoga and other activities. I also get to meet my friends," says Shoma. Her mother Kavitha says Shoma is very happy at the centre. "Dr Sumithra takes care of her like a daughter," she says. 
Sensitizing people
The SAI Centre also aims to raise awareness and sensitize the public towards people with physical and mental challenges. Sometimes, parents pose the biggest problem. They struggle to let go and see their children becoming independent. Some parents want to get their children married. 
Also Read: Bridges Vidyalaya: This Puducherry School is mainstreaming students with developmental disorders; many are now doctors, engineers, MBAs & more
"I tell them that it's not possible unless their child has the cognitive ability to understand psychosexual matters. Another belief parents have is that siblings should be responsible for a special adult after the parents are no more. I advocate institutions for special adults who cannot manage on their own. This idea of mine meets with a lot of resistance," says Sumithra. 
Among the accolades she has received is the Special Mother India award in Punjab during the Special Olympics. She received the Mother Teresa Award in Bihar. In addition, the International Confederation of NGOs gave her the title of 'Karmaveer Jyoti' (KVJ) in 2012. Her son Srinivasa has won four awards for his courage and resilience in the face of adversity.
Future plans include replicating their model in other states. "Also, we plan to establish SAI Early Intervention and Rehabilitation Centre for young parents who have just discovered that their child has special needs. Another activity in the pipeline is providing remedial services in the form of coaching to support special children in their schools," she says.
 (Aruna Raghuram is a freelance journalist based in Bengaluru. She writes on parenting, personalities, women's issues, environment, and other social causes.)
Also Read: Echoes SOS: This Delhi café employs speech & hearing-impaired people