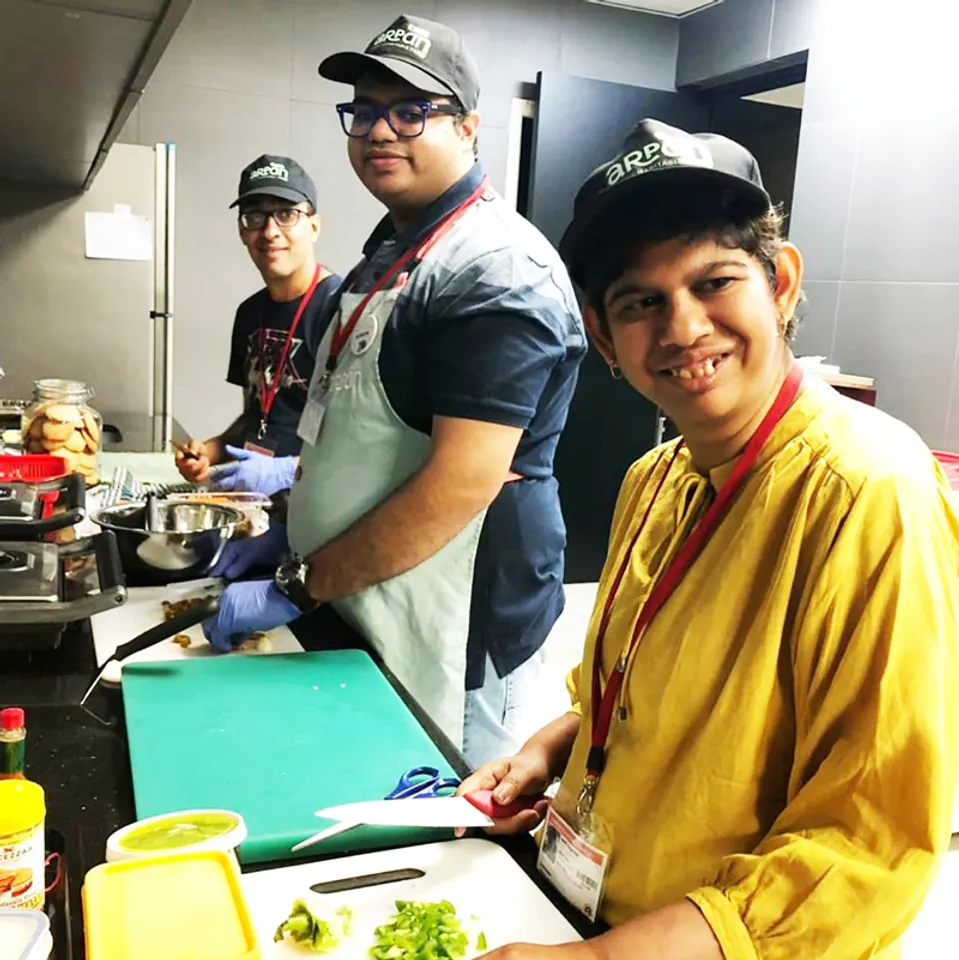 wp:paragraph
Aaron Colaco is busy preparing red pasta sauce in the kitchen of Café Arpan in Mumbai's upscale Juhu neighbourhood. Once the pasta sauce is ready, he moves on to making hummus, which will be served with falafel wraps to clients, most of whom are regulars now. Twenty-two-year old Colaco has done a certificate course in hospitality management from St. Andrews College, Bandra, and is a chef at the café.
His colleague Pratibha Kamath is also an accomplished cook and has her own YouTube channel – Yum and Special, with recipes ranging from dal payasam and coconut barfi to the spicy side dish thiksani humman. Kamath loves playing the sitar and has given many performances along with friend and coworker Aarti Nagarkar, who plays the harmonium and sings. Kamath, Nagarkar and Colaco are autistic.
Also Read: From ragi momos to snails, how tribal food is becoming the ambassador for Jharkhand's indigenous culture
Brewing it differently
In a world where persons with special needs are often considered incapable of taking care of themselves, Café Arpan, opposite the SNDT Women's University, is an exception, believing fully in their abilities. The members independently dish out everything on the menu -- from videshi pavs and nachni wraps to Kashmiri kahwa and Espresso Macchiato.
The eatery was set up in 2018 by the NGO Yash Charitable Trust (YCT), founded by managing trustee Sushama Nagarkar (also the mother of Aarti Nagarkar), along with her niece Ashaita Mahajan. When Dr Nagarkar returned to India from the US in 2013, she decided to work towards enhancement of the quality of life for adults with intellectual disabilities.
Also Read: How i-Saksham's young education leaders are driving change in Bihar's most backward districts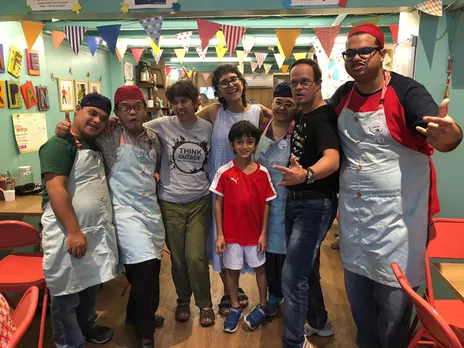 "In India, children with disabilities are first put in a special school and then go to a sheltered workshop once they grow up. Our main objective, when we registered YCT in 2014, was the inclusion of the specially-abled. We wanted them to be able to create natural friendships, experience community participation and be an active member of the society," says Mahajan, also a trustee at YCT.
Also Read: How Barmer's NGO Fifty Villagers is helping underprivileged students become doctors
The beginning
YCT began its supported employment initiative in 2015 with a takeaway and catering service from a 200sq ft kitchen in Juhu. "We started with 5 people working with us and expanded to 14 over the next two years. With limited space, we had to come up with something else to accommodate the growing numbers. Moreover, we realised that we were missing customer interaction," she says.
Around this time, Dr Nagarkar and Mahajan came across the story of a Philippines-based family which had started a café as one of their sons had autism. "They wanted him to work in a safe and supported space and started the Puzzle Café. I wrote to them and asked them how they set up. And that's when the idea of Café Arpan took firm roots," says Mahajan.
It was, however, not easy to get the approvals and investment requirements were also high.
Also Read: How Bihar's Lahanti Club is preserving Santhali culture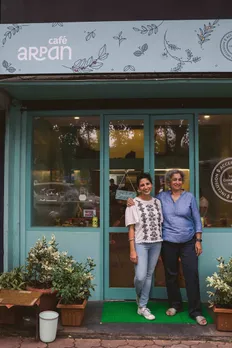 In Mumbai, where rental rates are the highest in India, it wasn't easy to find a place with moderate rent. And Juhu is one of the posh localities of the megalopolis where many film stars reside. "But we were lucky to find something close to our catering facility. We called in all our professional resources and launched the café next year," Mahajan says.
Also Read: How Culture Therapy is transforming lives of inmates in West Bengal's prisons
Uniquely-abled
The members, says Mahajan, are unique with their own skill sets. "Contrary to the perception of autism, Aarti (Nagarkar) is a social butterfly and loves interacting with people. So she is suitable for the service role. Colaco, who had done his certificate course, did not have to be put into any training and took over as the chef," she says. He has mastered every recipe made in the café and works without any support or guidance.
Also Read: Rajasthan's Camel Charisma builds a superfood business with camel milk and cheese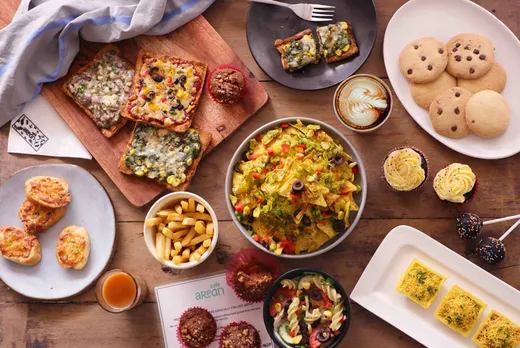 Kamath also works with minimal supervision. "I like to do all the work here; whatever it is," she says. So from cooking to chopping and cleaning, Kamath is there to lend a helping hand wherever needed.
One thing common to all those working at the café is the strong family support they have received. "They all have very supportive families irrespective of their socio-cultural background," Mahajan says.
"Jangir has been with us for 5 years and handles the beverage station," Mahajan says.
Also Read: How a daily wage earner set up Rs 250-crore breakfast company ID Foods
While all the differently-abled people have been well trained, the café has a support staff comprising a manager, two kitchen staff and a trustee or a parent, who volunteer during the rush hours every day.
"We have not modified the kitchen for them. We don't have a gas connection and everything is electric - fryer, grill and induction stovetop. We have had people burn their hand and cut their fingers. There is also a doctor close by in case of any emergency," she says.
The eatery has now opened after months of being closed due to the Coronavirus lockdown (COVID-19). "It is challenging for the differently-abled to stay at home without the routine they are used to. So daily, we used to have 5 hours of recreational therapy or cooking training and other sessions planned for them to ensure they don't feel isolated during the lockdown as that can be very detrimental to them," she adds.
The lockdown, like other businesses, has hit the café too. "Our overhead costs are high. For now, we could leverage our status as an NGO and run another crowd-funding campaign from June to August this year and that is helping us take care of the expenses right now. We hope it will help us survive till the business picks up again," Mahajan says. She isn't the only one hoping for better times. There are crores of people out there wishing for an end to the pandemic.
(Lead pic through Facebook/@cafearpan)
(Rashmi Pratap is a Mumbai-based journalist specialising in financial, business and socio-economic reporting)
Also Read: Jharkhand: Tech graduate duo's dairy venture Puresh tastes success amid COVID-19