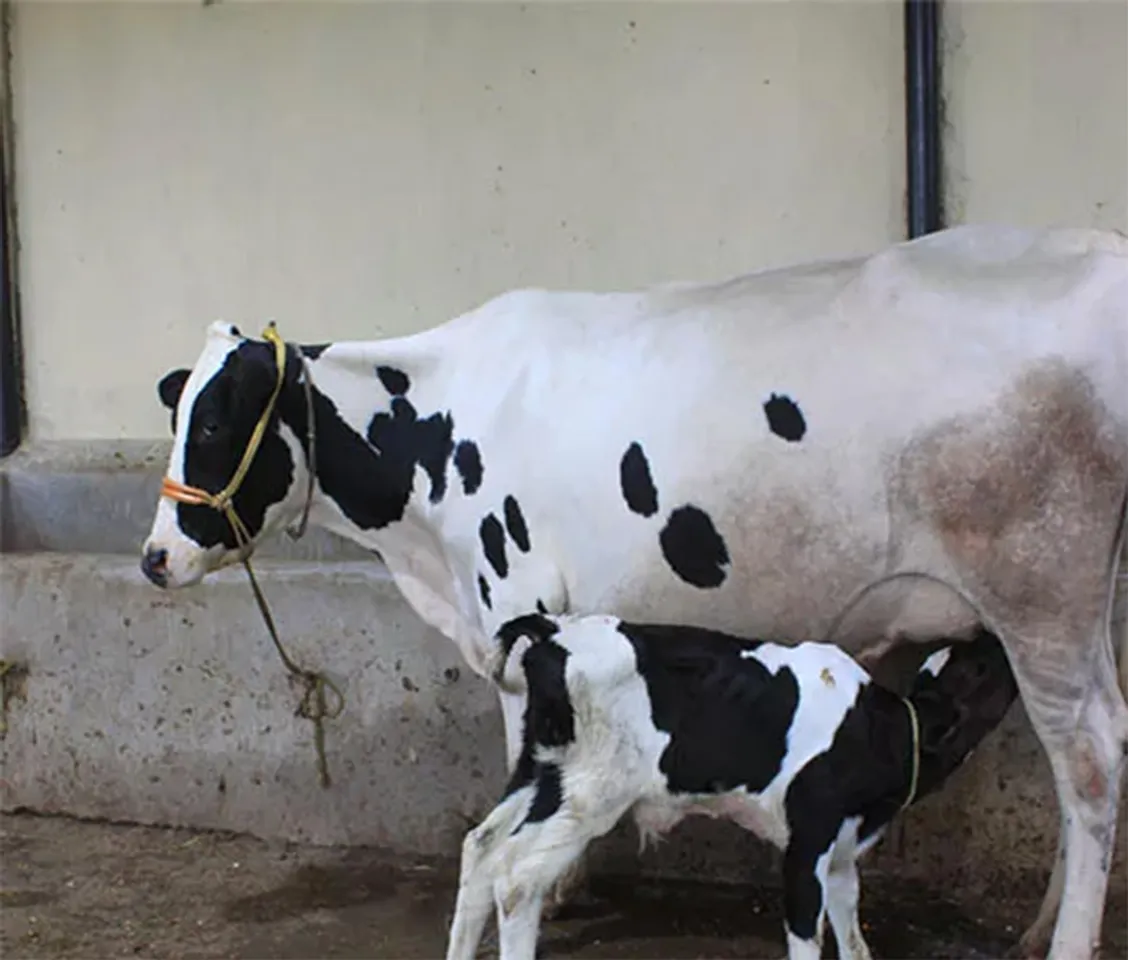 A two-acre farm on the outskirts of Ranchi is where two tech graduates from BIT-Mesra rear cows for their app-based milk start-up. Childhood friends Manish Piyush and Aditya Kumar left fat salaried jobs to learn the nuances of rearing cows and started an app-based milk subscription start-up in India in January 2019. Puresh Daily Foods has become profitable in the first year of operation by selling organic cow milk and chemical-free dairy products.
"I also got an opportunity to prepare a software processor for a state-owned dairy unit and came to know that even the milk from such a dairy was not safe for children. That's when I discussed with my childhood buddy Aditya Kumar if we could do something in the dairy business. Soon after we made up our mind and quit our jobs to start our own enterprise of providing pure, organic and hygienic milk," says Piyush, who also has an MBA from IIM Indore. 
Also Read: How a daily wage earner set up Rs 250-crore breakfast company ID Foods
This is how the duo became milkmen at the "small farmhouse at Ormanjhi on the outskirts of Ranchi in November 2018, supplying milk to a close group of around five friends and relatives," adds Piyush. They started their venture using some of their savings and with some help from relatives.
An Eye on Profit
While the two were discussing the idea of venturing into the dairy business, Piyush's father, who retired from a nationalised bank, had a word of caution for them. "Our relatives and friends were appreciating the quality of the milk and this encouraged us to discuss our idea of starting a dairy business with my father and seek his help in monitoring the farm while we looked after branding and marketing aspects.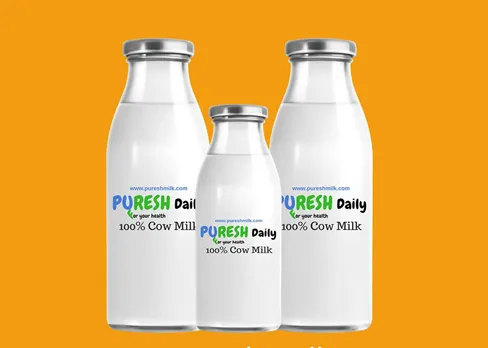 "My father, however, threw us a challenge of making the model profitable. During his banking career he had seen several dairy businesses get loans from banks only to see them fall neck deep in loss within a few months. So my father said that to make the model a success, we would have to really work on marketing and quality monitoring," says Piyush. 
Also Read: Tamul's areca nut leaf plates travel from Assam to the world as plastic ban gets stronger
"We found that there were people who would not mind paying extra to get pure, organic and hygienic milk with high nutritional value delivered at their doorstep," says Piyush. It was during such interactions that the idea of developing a software for their dairy units and an app for customers came up. 
Ensuring High Quality
They also realised that they will need to improve the nutritional value of milk.
"We also purchased unused plants and leaves from farmers' fields. We carried out a test and the protein value of milk from our cows came at 4 per cent compared to the 2 per cent in normal pasteurised packaged milk. We then planned to develop a software for milk supply and used our coding knowledge for this. We cut down on expenses like advertising and relied on word of mouth and direct interactions with customers," says Piyush. 
The fodder is grown indoors round the year using hydroponics.
"We do not add formalin (which can be a health risk in the long term) to increase the milk's shelf life and nor do we pasteurise it (a process in which fat is added). Our milk does not have any additives and is good even for cardiac patients," says Piyush. 
Putting Tech to Work 
Apart from supplying high quality milk, Piyush and Kumar also wanted to make transactions easy for customers. So, the Puresh Daily app allows customers to pay online and also place orders at any time of the day for milk to be supplied the next morning. Orders can also be placed through a call centre. 
Also Read: COVID-19 robs Surat's diamond industry of trained hands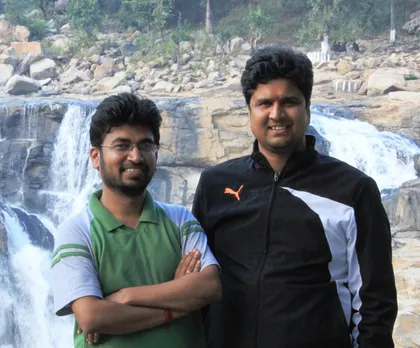 "These features freed homemakers from facing wastage of milk which happens in case of supply from milkmen if consumption reduces due to some reason. We supply milk only as required by customers, not less not more," says Piyush.
The quality of service extends to packaging and delivery. "The Covid-19 scenario has made people more conscious of health and hygiene. Our idea of delivering milk in sealed bottles at the doorstep through delivery boys came as a boon. Customers get a message on their smartphone immediately after the milk is kept at their doorstep so that they can pick it up. There is minimum interaction between delivery boys and customers," says Piyush. 
The sealed bottles too gained people's trust, who preferred these to the milk pouches from existing branded companies. "The threat of adulteration, which is there if regular milkmen are supplying the milk, gets negated," he adds. 
A cold chain helps keep the milk fresh. The milk is kept at 4 degree Celsius in specially designed bags that prevent spoiling for at least 6 hours. "Our easy-to-use ERP software for delivery ensures that every customer gets milk at her doorstep within one hour of the milk leaving the farm. In fact, all our supply (which begins at 6 am) in Ranchi is completed before 9 am," explains Piyush.  
Also Read: Village in Jharkhand's Maoist hub transforms into eco-tourism spot reviving lost arts
More per litre
"Working on the feedback from customers, we did not compromise on quality. We convince them of our high nutrient value with milk testing kits that our delivery boys carry. On the spot tests of our milk products and that of others combined with the ease of using the app has helped us increase our customer base despite our high price," explains Piyush, adding that within just over a year, they now earn a profit of nearly Rs 2 lakh a month.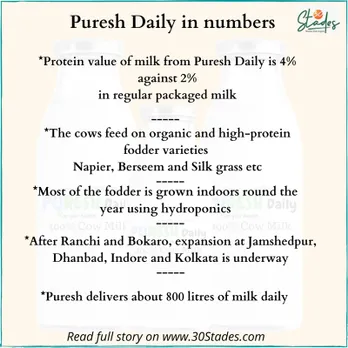 "Our customer base has gone up from five to over 800. Our monthly growth rate is 30 percent; every day we add at least eight customers. We sell nearly 800 litres of milk daily," claims Piyush. Their revenue, he says, has crossed Rs 1.5 crore during this period. 
Kumar and Piyush plan to expand further. While their start-up supplies other milk products such as paneer, khoa, ghee, sweets and lassi in the evening through the app, they want to expand their reach through franchise models to other cities of Jharkhand and also India. 
"We have already started in Bokaro. The interested party pays us a franchise fee and in turn we provide our software, and trained personnel to assist in marketing, branding etc. We will soon start operations in Jamshedpur and Dhanbad and even in Indore and Kolkata," adds Piyush.
In India, where milk consumption is high, a high-quality healthy product could find many takers. That's the market that Puresh Daily wants to tap.
(Shawn Eli is a Jharkhand-based freelance writer)
Also Read: Last Forest takes honey & beeswax products from Nilgiri forests to global markets