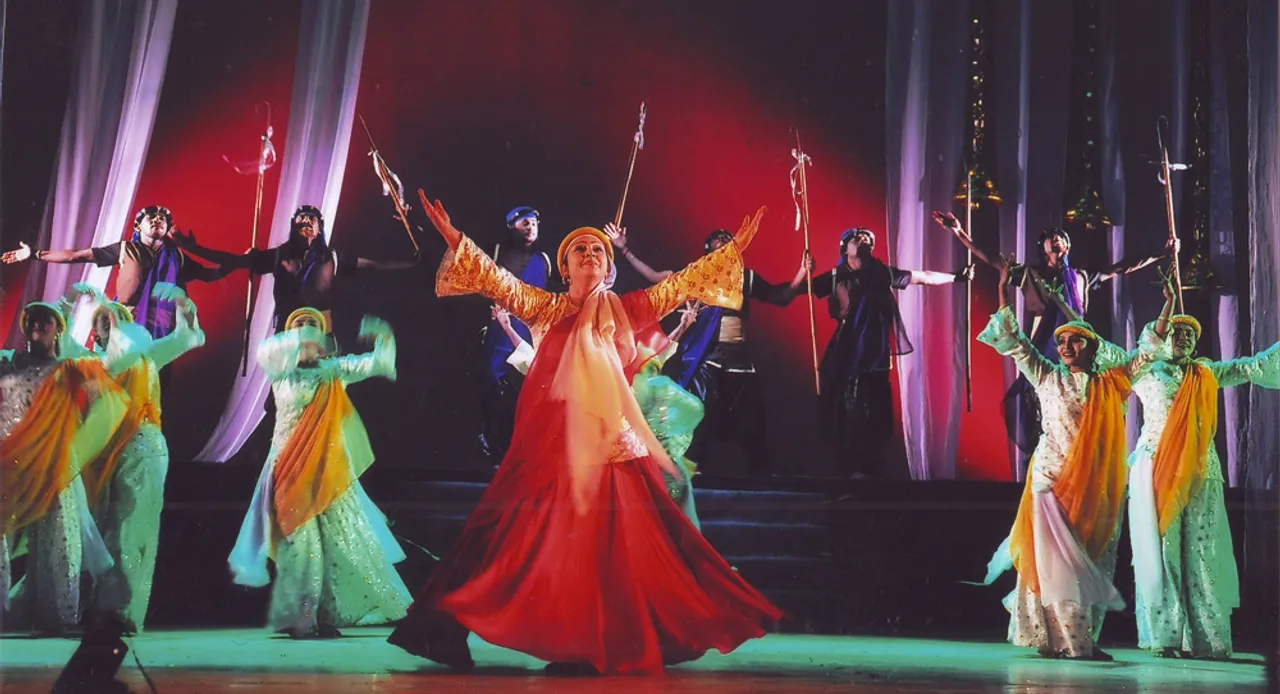 In 2006, when B D Sharma was Inspector General of West Bengal prisons, he decided to implement a prison reforms law that had been introduced six years earlier but had never been put into practice. The West Bengal Correctional Services Act called for focusing more on "cure" rather than "punishment" of the inmates lodged in the state's jails. It was at this time that the technical name for "prisons" also changed to "correctional homes".
In July that year, while on a visit to Berhampore Correctional Home, Sharma invited Berhampore Repertory Theatre director Pradip Bhattacharya to put together a cultural show with his troupe inside the jail for the entertainment of inmates. "I discussed the idea of bringing about 'cure through culture' with Bhattacharya and it appealed to him. Bhattacharya subsequently staged a play on rural literacy," recalls Sharma.
Before the programme, some prisoners also sang songs and recited poetry. This set Sharma thinking about the possibility of training the inmates in theatre to help uplift the incarcerated people under his charge. Sharma approached Bhattacharya for the task, who readily agreed.
Also Read: Maharashtra's Chitrakathi painting: keeping alive the legacy of Chhatrapati Shivaji's spies
The drama, dealing with the theme of imprisonment of the mind and the idea of freedom, was the perfect choice to showcase Culture Therapy -- the pioneering concept in prison reforms which has given a new sense of direction to thousands of inmates in the last 14 years.
"Ninety-nine percent of prisoners lodged in different jails of West Bengal are not hardened criminals but those who have committed crimes in a fit of rage perhaps or driven by some unfortunate circumstances," says Sharma, founder of Culture Therapy.
Also Read: Bengal's Natungram: Craft village where wooden dolls come alive
Opening up prisoners to Culture Therapy
The idea of "correction through culture" had occurred to Sharma, an avid reader of Bengali literature, while re-reading Tasher Desh. "I felt inmates would be able to relate to it and it would instill in them a sense of hope because of the theme of liberation," he says.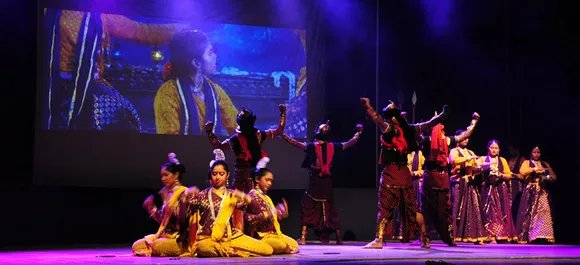 "Sharma's unique idea intrigued me and I jumped at the opportunity," recalls Bhattacharya. But it wasn't an easy journey as prisoners had their own apprehensions about opening up to an outsider. "Word was put out that any inmate who was interested in participating in the play ought to come forward but initially it was difficult to convince them," says Bhattacharya.
Also See: In pictures: Rajasthan's traditional turbans & the man making them trendy
"Then one day I decided to win their trust by having lunch with them. I sat on the floor and ate the food cooked in the correctional home. Somehow from that day onwards things changed."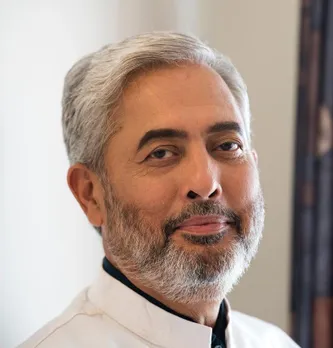 Remembering the evening of Tasher Desh's first performance, Sharma says, "That was a watershed moment. I had faced a great deal of apprehensiveness from both my superiors and my subordinates who doubted the prisoners. 'What if they escape?' 'What if they commit another crime when they are on the loose?" he recollects.
"But I was convinced that if we treat them with the dignity that is accorded to artists, they would not dishonour our trust. And they didn't."
Gradually, Sharma extended Culture Therapy to include not just theatre but dance, art, jatra (folk theatre), poetry recitation, education and sports. Giving the inmates a sense of dignity was only one aspect of Culture Therapy.
Also Read: From ragi momos to snails, how tribal food is becoming the ambassador for Jharkhand's indigenous culture
"Cultural activities have a curative impact on the physical and psychological health of individuals and I wished to introduce other subjects so that we could engage a wide number of them in the cultural activities."
Transforming lives of inmates
As far as the prisoners were concerned, it was a moment of vindication. Their dignity was restored and their identity was no more restricted to being criminals.
One of the biggest successes of Culture Therapy has been the dance-drama Valmiki Pratibha, directed and composed by danseuse Alokananda Roy, whom Sharma invited to join soon after the production of Tasher Desh.
The Tagore masterpiece had a direct appeal in terms of theme because it delineated the journey of Ratnakar, from the dreaded dacoit to the spiritual saint Valmiki. Roy has successfully trained hundreds of inmates in dance and says "it is fulfilling to witness their transformation."
Also Read: Village in Jharkhand's Maoist hub transforms into eco-tourism spot reviving lost arts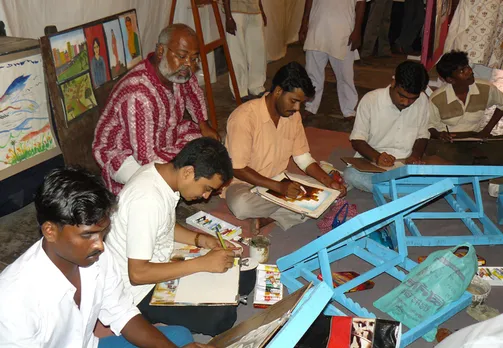 The story of Nigel Akkara, who as a young man had, self-confessedly, "fallen into bad company" and was convicted in the case of a kidnapping and murder of a Kolkata businessman, has created a nationwide-buzz.
Akkara, who played the part of Valmiki, has, himself undergone a personal transformation reflective of the character he portrayed.
"The powerful tale of Ratnakar transforming into Valmiki inspired me greatly and it had a tremendous impact on my life," says Akkara, who also got married recently.
Also Read: How 'Dohar' is trying to preserve folk music of Bengal & Assam since two decades
Art too has played a significant role in Culture Therapy. Sharma roped in Chitto Dey to impart training in painting, drawing and sketching. "It is therapeutic for an individual to pour out their innermost thoughts on paper, using paint and brush," he says.
In the last fourteen years, other than Tasher Desh and Valmiki Pratibha, there have been productions of Dhrubajyoti Tumi Jishu (Christ, You Are The Guiding Star) and Mokshagaati (The Path to Freedom) performed by prisoners, which had been directed and choreographed by Roy.
Bhattacharya, who accompanied them on one such journey, says, "There was the fear that they could escape but I was sure that they would not and they did not. They even got off at stations and then returned to their seats without having to be told to do so."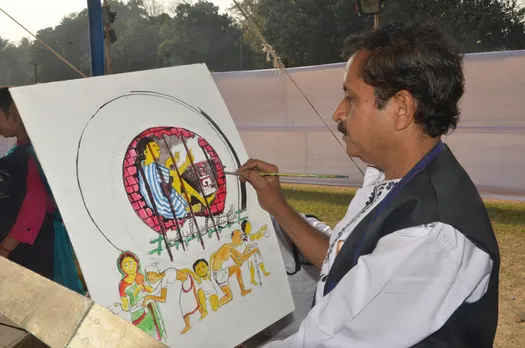 Sharma is extremely satisfied with the results. "For me it is fulfilling that I have been able to create a system during my tenure which continues to thrive even after I left," says Sharma, who retired from Indian Police Service and is currently advisor to the state government.
Also Read: Heritage walks help rediscover city histories, give fillip to conservation
Roy, who has also started a school to teach young children of the inmates, says it is extremely heartening that Sharma's successors have upheld the legacy.
The Coronavirus pandemic has however put a temporary hold on the activities. "It is extremely disappointing that currently the inmates are deprived of Culture Therapy," says Sharma. "It is like being denied your daily dose of happiness and health. However, I do hope that soon Corona will be replaced once again with Culture." 
(Dola Mitra is a Kolkata-based journalist and author of 'Decoding Didi'. She is the Editor of digital news portal Cuckoo News)
Also Read: Kolkata Little Magazine Library: one-man effort to preserve rare books & periodicals