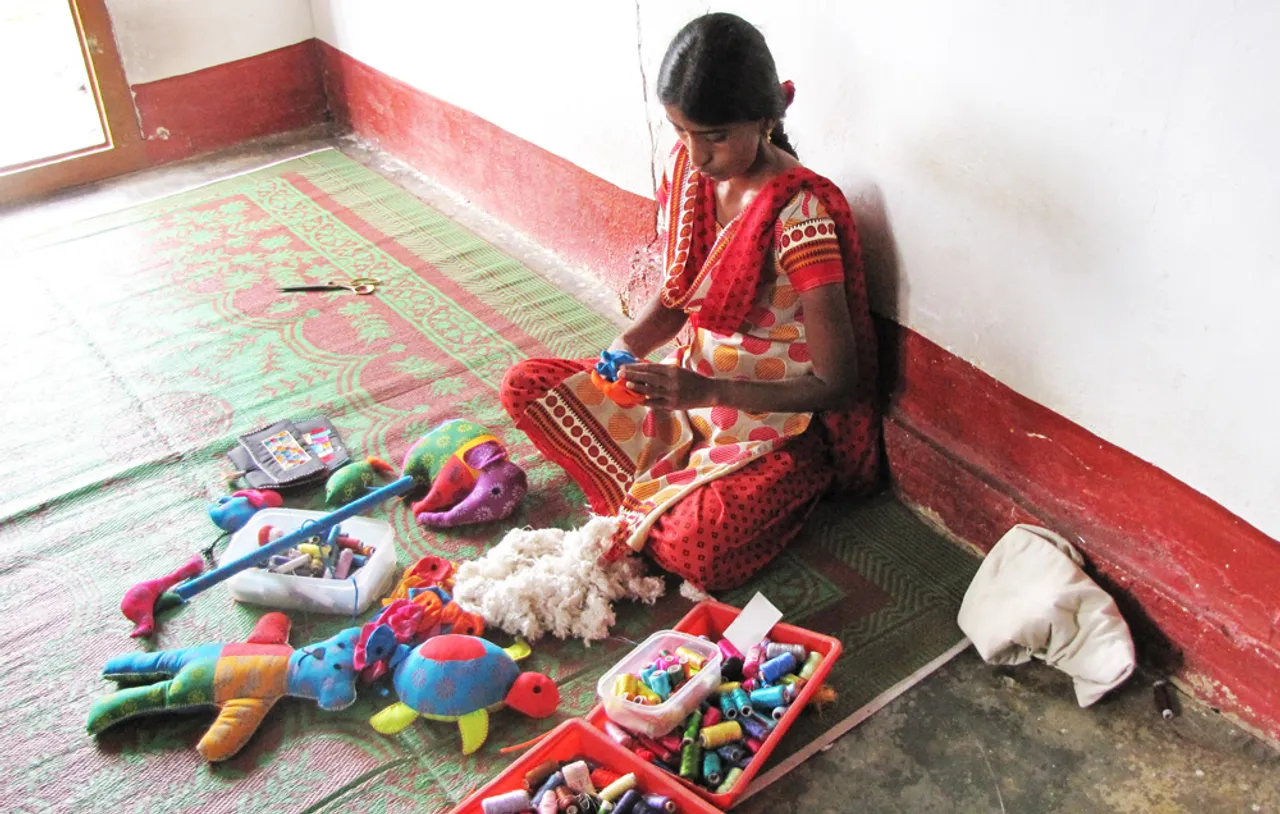 Every morning at 10, Jayalakshmi joins other artisans in her neighbourhood to make paper jewellery, paper woven baskets, pen stands, bottle lamps and other upcycled products from discarded items like magazines, newspapers and bottles.
In her mid-40s, Jayalakshmi has been working for five years with the not-for-profit Hosa Belaku Artisans' Foundation, which employs artisans from the remote villages of Kanakpura taluk in Karnataka.
Also Read: LifeCraft: empowering Jharkhand's Kuiani women through fabric hand dyeing
Jayalakshmi's life has been transformed ever since she started working as an artisan 25 years ago. Her husband is bedridden and she had to be the breadwinner. She first worked with Belaku for 20 years, and then with Hosa Belaku, which was born in 2017 after Belaku wound up.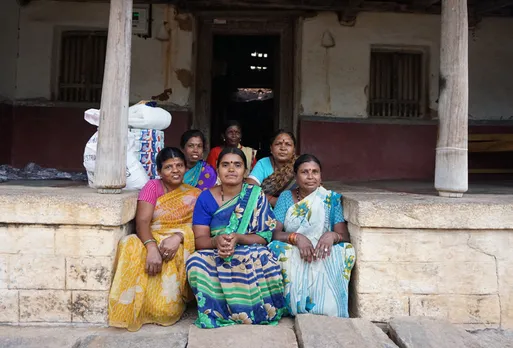 True to its name, Hosa Belaku, which means new dawn in Kannada, has been giving dignity, hope and financial stability to its 22 artisans and empowering women.
It is divided into three units - Kirana, Deepa and Ushe, in the villages of Kadahalli, Halasuru and Achalu respectively. While Deepa involves artisans skilled in Bandhani and Shibori dyeing and block printing of fabric, Ushe's artisans make fabric toys and hand-embroidered products.
Also Read: Gyanada: where children from Mumbai's slums code, compute and create apps
Jayalakshmi works with the Kirana unit where discarded paper and bottles get a new lease of life. Before joining Belaku, Jayalakshmi had no income avenue. The only possibility of work was to come to Bengaluru. By working with Belaku she got a source of income.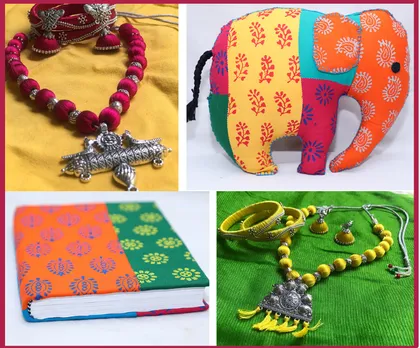 "We wouldn't even get local loans if we required any cash. Now we are financially independent and can access loans," says Jayalakshmi. She adds that the artisans of Kirana have been able to give their children a good education.
Also Read: GreenKraft: taking banana bark baskets made in Madurai to Sweden's IKEA & beyond
 A new dawn
Founder and CEO, Kameswari Devi Kumar, recollects how Hosa Belaku came about.
"I used to work in in the field of livelihood and compliances. During one of my stints in an organisation, we wanted to do a handicraft-related project for people with disabilities among the rural population who had no qualifications or skills yet who needed to work. This is how I got to know the artisans from Belaku in 2014 as we were looking for trainers," says Kameswari who was a disability professional for almost 20 years before she stepped into Hosa Belaku.
Also Read: Thousands of Rajasthan's rural women empowered through up-skilling in embroidery
"Before the establishment of Hosa Belaku, some of the artisans were associated with another entity called Belaku, which wound up. The artisans could not let go of the work because it was their only means of livelihood, so we decided to register Hosa Belaku as an independent entity in 2017 and the artisans would have control over when and how they would move out of work."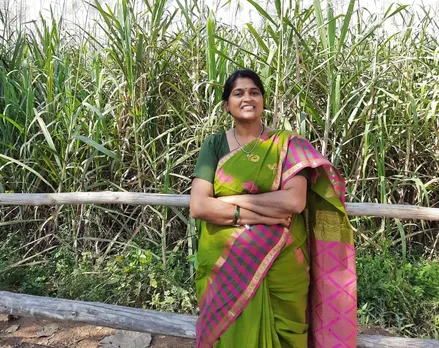 Primarily the focus is on disabilities and the communities around them, says Kameshwari.
Also Read: Tamul's areca nut leaf plates travel from Assam to the world as plastic ban gets stronger
The artisans are not just women and include men as well. "The Kirana unit artisans are primarily women survivors of domestic and alcoholic husband abuse; the artisans at Deepa include widows and women whose husbands or grandchildren suffer from disabilities. Ushe has two artisans with physical disabilities and two artisans with intellectual disabilities and chronic diseases like childhood diabetes."
Building on success
All the artisans have stories of success from educating their children to achieving financial stability. 
Neela, 36, is an artisan who works in the Deepa unit. Widowed after her husband took his life, Neela has become financially stable and also more confident after joining Hosa Belaku.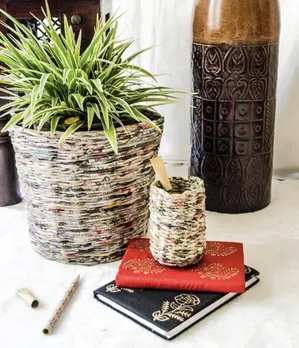 "Moreover, working with Belaku and later Hosa Belaku has made me confident. I have also become better at negotiating," she adds. 
Also Read: How Bengaluru's Hasiru Dala has given identity & dignity to over 10,000 faceless waste pickers
Savitha, another artisan, traces her 16-year journey working at Ushe. "Initially, the Ushe artisans only made saris and dress materials. Then we learnt how to make different kinds of bags. We first made them by hand and then learnt how to make bags on sewing machines. After that we learnt how to make fabric toys," says Savitha who has facial deformity.
Non-profit Hosa Belaku comprises four honorary directors. It is completely self-funded.
Orders can be placed online through Hosa Belaku's website or Instagram. "We also take bulk orders and we sell at flea markets in Bengaluru," she adds.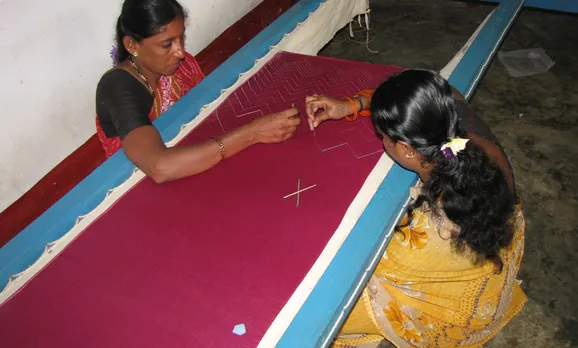 Hosa Belaku invests in training their artisans. "We provide two types of training - one is when a new person comes in, experienced artisans teach them. The second is external trainers who bring in new techniques."
Also Read: Vistaraku: How Telangana's start-up is taking traditional Indian leaf plates to the world
The NGO also invite volunteers. "For instance, if we want to develop a new product then we will have a volunteer who comes and provides training for the same."
Kameswari says that Hosa Belaku was gaining momentum but the pandemic has slowed things down. "We aren't able to do structured sales because of the pandemic." 
But they weathered this rough patch by turning to make masks.
Despite challenges, Kameswari is determined to continue Hosa Belaku. "It is not just a source of livelihood for the artisans but a community to support them through everything."
(Sravasti Datta is a Bengaluru-based independent journalist, who writes art, culture and human interest stories)
Also Read: Abira: Pune's all-women enterprise where slum dwellers handcraft ecofriendly products for global brands