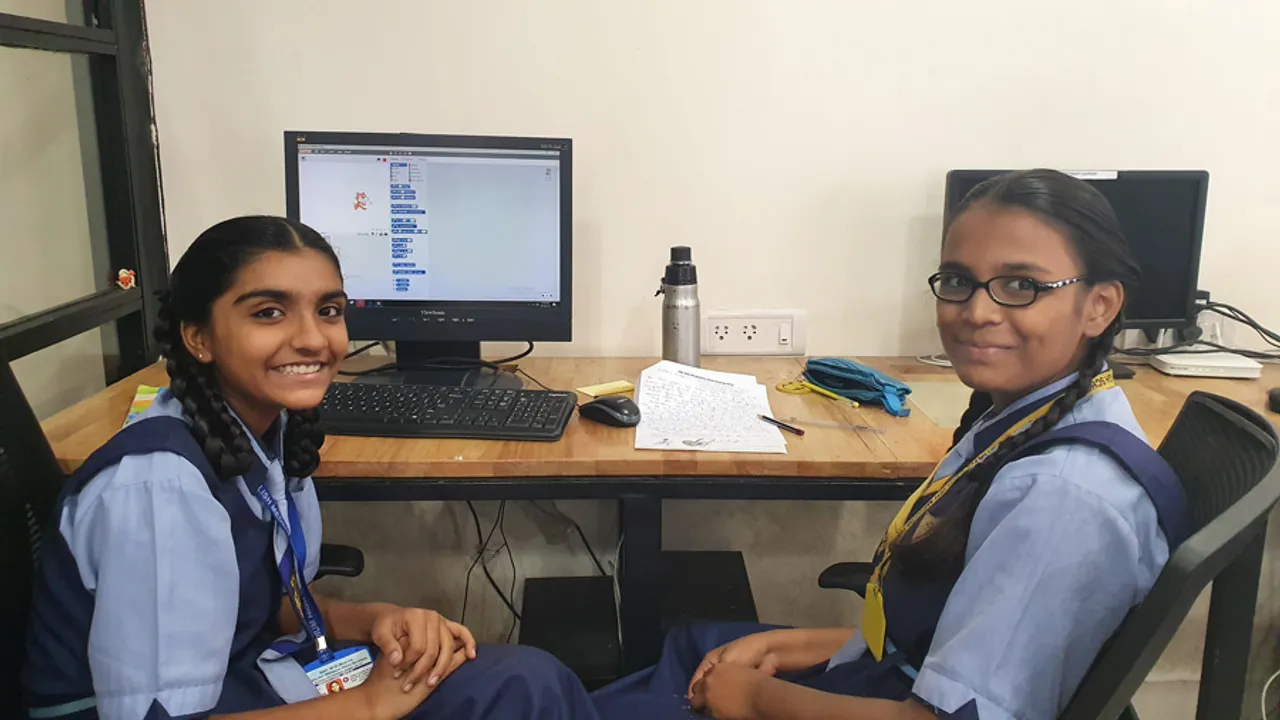 When Ajay Kumar was appearing for his class 9 examinations in March 2019 in Mumbai, a student of class 8 was sitting next to him, trying to copy answers from other students. Ajay asked this boy why he didn't study and prepare for the exam. "I don't have the money to either go for private tuitions or buy Master Keys (books which offer in-depth explanation of concepts and practice questions for grades 8 to 12)," the 8th-grader replied.
Ajay shared the incident with his friend Kashish and they began thinking about ways to help students who didn't have access to books outside the school curriculum. The duo had attended a summer camp in 2017, where they had learned the basics of computer application development.
Also Read: Sakhi for Girls' Education: 100% pass, zero dropouts among girls in Mumbai slums
"We decided to develop an app with soft copies of the Master Keys for all subjects for students who could not afford to buy them and created the application in 2019," say Ajay and Kashish, now students of class 11th.
"We charge Rs10 for sharing the password with the needy students," they say.
From pilot to Binary Story
The summer camp that laid the foundation for technology-oriented thinking for the duo was organised by Mumbai-based Gyanada Foundation, which has been helping improve the learning levels of socially and financially disadvantaged children since 2013 besides imparting computer programming skills. 
Rinsa Perapadan, Co-Founder, Gyanada Foundation, says in 2016, they undertook a pilot project with 13 street children, all girls in the 11 to 14 age group. "Over a 6 month period, we taught them Scratch (programming language) and other computer skills," she says.
Also Read: How free education became a passport to London and Rome varsities for underprivileged Kerala boys
"So we formalised it into a programme called Binary Story – where we look at computers as an essential skill as well as a tool that integrates other subjects," says Perapadan, a post-graduate in Social Work from Nagpur University.
While the pilot was only with girls, the Binary Story project covers boys as well, helping them develop computational thinking and problem-solving capacities.
Gyanada, a non-profit funded through donations, offers after-school computer classes to underprivileged students who are interested in the subject. "The foundation's aim is to create computer access as well as educational content contextual to Indian students," she says.
Also Read: How i-Saksham's young education leaders are driving change in Bihar's most backward districts
"Senior students of Computer Engineering stream are our volunteer teachers. They run a batch of 25 students at a time," she says.
Instead of using borrowed content, the foundation has created its own content. They start with Scratch and move to Thunkable, where students learn to create a mobile application. Then they are taught Python, another high-level programming language followed by Arduino microcontroller. "Towards the end, the students learn how hardware and software interact, getting the complete exposure on what it is like to work with computers," Perapadan explains.
The Binary Story is focused on 'how' children think and not 'what' they think. "Learning programming boosts their confidence as well as interest in innovation," she adds.
Also Read: Lockdown: Kashmir's teachers run open-air classrooms as Internet ban rules out online education
Ajay and Kashish are cases in point. While Ajay's father is a contractor, Kashish's father is an insurance advisor. Their mothers are housewives. Ajay has taken up Science in class 11th and Kashish has opted for Electronics.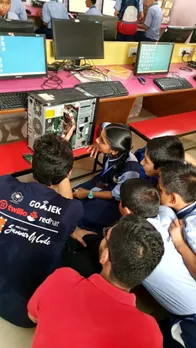 "I want to be a hacker," says Ajay, detailing why hacking is an interesting profession. And Kashish is aiming to become a software engineer, a profession which he could not have thought of without support from Gyanada.
Reaching under-resourced & rural schools
Seeing the response from students in the last few years, the foundation was approached by some schools to offer similar facilities to their students.
Also Read: From chopping, cooking to serving, how the differently-abled run Mumbai's Café Arpan
"We are currently working with four Maharashtra State Board schools and a non-profit organization following demand to help them redesign computer education curriculum because even today, students just learn how to use a computer and not all that they can do with a computer," Perapadan says.
These schools are MD Bhatia School, Hindi High School and North Bombay School in Ghatkopar, Vidhyadiraja High School in Bhandup and the Hamara Foundation.
They cater to children from financially and socially disadvantaged backgrounds like those of house helps or drivers, contract labourers etc. "We will soon start working with municipal schools in Mumbai and then move on to the rural areas outside the city. We want to take technology to rural children and empower them," she adds.
Also Read: Kerala: How Sobha's CSR arm shifted underprivileged students to online education
The school programme is also being implemented through volunteers and involves up-skilling the existing computer teachers.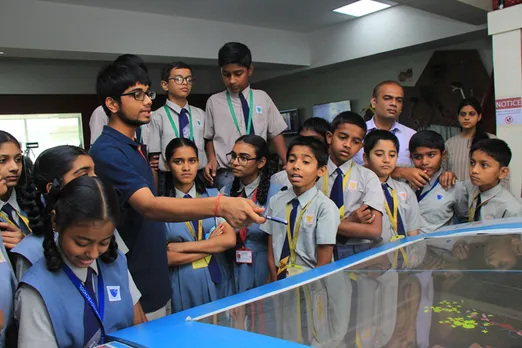 Gyanada is also helping these schools set up Raspberry Pi Labs to allow students to work with contemporary computers rather than just read about and see an outdated computer in the classroom.
"We are trying to create an open space where children have access to computer systems and can work with them. The current ecosystem in schools is fragmented and highly competitive, focusing on only output and not the input," she says.
Also Read: How Barmer's NGO Fifty Villagers is helping underprivileged students become doctors
Not all the students, who were part of the first batch at Gyanand and are in class 11th now, have taken up computers as a subject. "Whether you take up computers or any other occupation, those skills of technology-human interaction and programming etc will remain relevant. Computer education has two parts – one is digital literacy on how to use computers and the second is programming and physical computing where you work with hardware and software and software," she adds.
On the current emphasis on learning coding, Perapadan says coding is the end result, but there is a lot that happens before coding. "Learning to code is just an essential skill but what we really need to know is how computers help us, their role and how can we work with it beyond coding," she emphasises. 
(Rashmi Pratap is a Mumbai-based journalist specialising in financial, business and socio-economic reporting)
Also See: Bharti Foundation provides zero-cost education to over 40,000 underprivileged kids