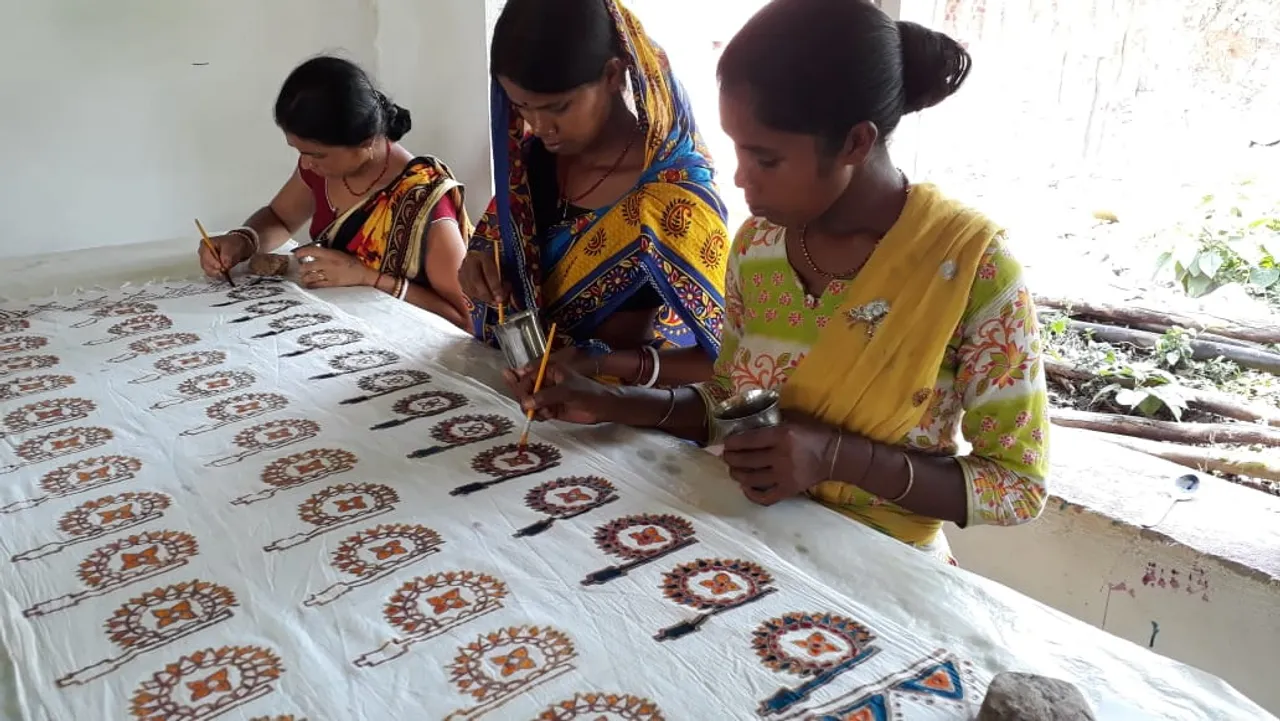 Five years back when Lakhi asked her husband for Rs20 to buy a notebook for her child, he denied her the money. Completely at his mercy for every rupee, the 26-year-old did not know life beyond hunger and deprivation until she learned fabric hand dyeing at an art centre set up by LifeCraft NGO in her village Kuiani, about 35km from Jamshedpur in Jharkhand.
"It was slightly difficult to understand the process at first but the efforts were rewarding. Earlier I had to ask for small amounts of money to meet the demands of my kids or buy the essentials. Now, I contribute in getting ration for the family," says Lakhi, who earns Rs4,000 per month now.
Also Read: Adavi: organic coffee that brewed a new life for Karnataka's Soliga tribe
Women Empowerment in tribal village
Lakhi and 23 other women work from 9am to 4pm, six days a week, to create beautiful hand-dyed stoles, pillow covers, laptop bags, sling bags and masks, which travel to all parts of India and even abroad.
LifeCraft NGO is the brainchild of Sourabh Mahato, a Loyola School alumnus, who is working towards women empowerment in the rural area. The art center set up by LifeCraft, where women learn sustainable hand dyeing techniques, has become their happy place.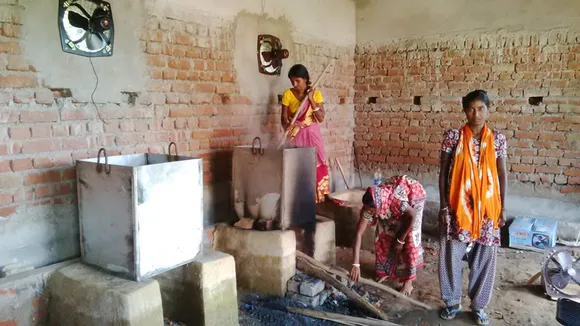 The centre serves as an escape from worldly affairs and the pre-dominant patriarchal structure of the society. It also provides an alternative employment to these women who were otherwise dependent on farming, with no certainty about income.
"We were trained for about two months and now enjoy working here. It gives us respect and freedom of choice. Though I found it boring in the beginning, now I don't want to take a single day off," says 32-year-old Shanti.
LifeCraft sources the fabrics from Tamil Nadu and the dyes are brought in from Gujarat. The women artisans dye-print motifs of birds, animals and traditional geometrical figures on fabrics to create laptop bags, masks, stoles, pillow covers and other products which sell between Rs250 and Rs1200.
Also Read: Bagh Print: How Khatris are keeping the 500-year craft alive along with MP's tribals
The artists earn between Rs3,500 and Rs4,000 depending on the time spent at work. Some of them work extra hours to get incentives.
Working as a real estate agent about a decade back, Mahato kept visiting surrounding villages and was impressed by the development in the rural areas of other states, especially Maharashtra. He had formed a similar impression of the villages surrounding his hometown. But the lack of development took him by surprise when he was visiting in 2012.
"Time had stood still and people had not changed their ways. The villagers were dependent on farming and if the crops failed, they would have nothing to eat for the rest of the year. I ached to improve their situation and resolved to provide the women an alternative livelihood option," says Mahato.
Also Read: Buried at birth, how Gulabo Sapera survived to become the global ambassador of Rajasthan's Kalbelia folk dance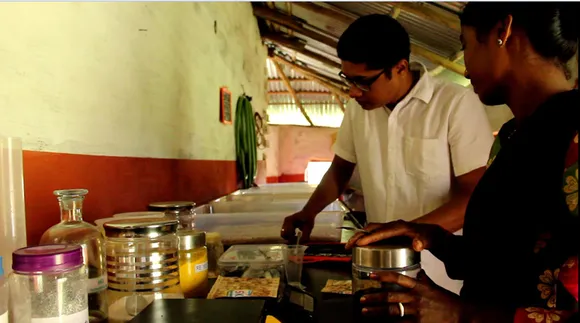 Mahato thought engaging women in textiles would work because fabrics remain popular in both domestic and international markets.
The journey with colours - Batik technique
After travelling from Kashmir to Bengal to learn about textiles, he got into the Indian Institute of Handloom Technology, Kannur, for a 6-month training programme in weaving handloom. Soon it struck him that plain clothes won't entice people. So he stayed in Bengaluru for another couple of months to learn dyeing techniques in the Ministry of Textiles, Karnataka.
Out of the four techniques that he learned, Batik was the one which he found to be most sustainable as it did not require expensive resources and could be fully treated by hand. The process is also eco-friendly as it does not require much water.
At the art centre, the cloth is spread out and molten wax is applied with the help of a special wax pen over the area which does not need dyeing. Once the wax dries, the cloth is dyed in different colors. After the color dries the cloth is washed in warm water to remove the wax and the motifs emerge on the dyed background.
Also Read: How Kutch's Abdul Gafur Khatri is keeping alive 300-year-old Rogan art
After Mahato learned all the techniques, he returned to Jamshedpur but was presented with a new set of challenges. He had run out of savings and had to raise money through crowd-funding for sourcing raw materials and set up a workplace. At Kuiani, he partnered with a few locals to set up a shed and gather the local women who could be trained.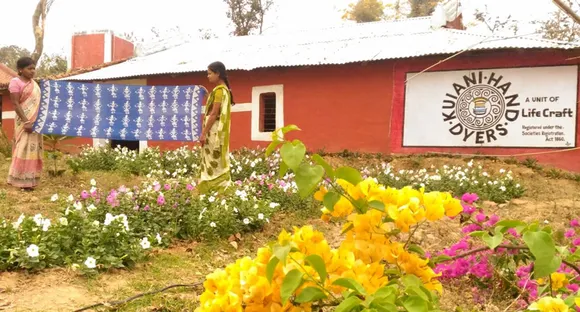 "They just wouldn't look at me, learning was a different thing altogether," Mahato says.
The bulk of LifeCraft's business comes from corporates who buy the products for gifting. The centre also created personalised stoles for the graduation ceremony of Erasmus Mundus European Master in Tourism Management (EMTM) programme for Spain's University of Girona. Many individuals also place orders through WhatsApp or the Facebook page of LifeCraft. "We sell on Amazon as well and will be setting up an e-commerce site soon," Mahato says.
Just like COVID has been a nightmare for the handicrafts sector, it has been for this NGO as well. LifeCraft stopped receiving orders at the peak of the pandemic and it was difficult to manage the expenses and pay the staff. "Lockdown brought everything to a halt. We are gradually getting back," says Saraswati, another worker.
Now Mahato wants to run similar programmes in the nearby villages and include block printing to widen the customer base. It's striving hard to make a change in the livelihood of several women who have no source of income other than agriculture.
(Rishika Agarwal is a Patna-based writer specialising in art, culture and human interest stories)
Also Read: Sakhi for Girls' Education: 100% pass, zero dropouts among girls in Mumbai slums