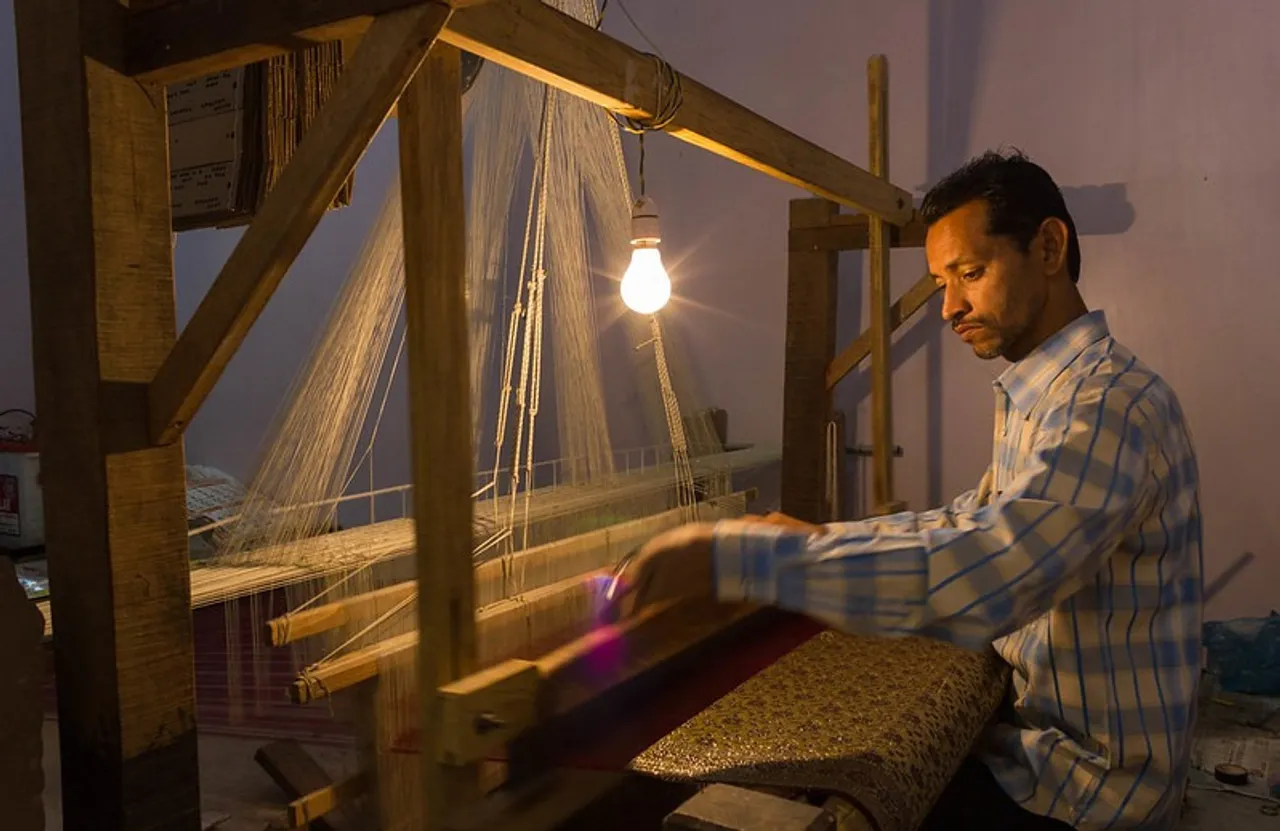 wp:paragraph
India's handicrafts exports have declined by 40 percent during April-August 2020 as the Coronavirus pandemic and high shipping costs hit the sector, not only hurting its competitiveness with China but also forcing artisans to turn daily wage workers. The sector provides employment to around 7 million artisans besides 67,000 exporters, who have been affected by sales slowdown resulting from COVID-19.
India's total merchandise export during April-August 2020 was down only 21 percent year-on-year to $97.5 billion, indicating that handicrafts exports have taken a bigger hit due to the pandemic. Another issue for the handicraft sector is its declining importance in overall exports. Their share is now less than a percent from 1.14 percent last year.
Just about four years back, handicrafts were among the fastest growing export items from India. The first blow to artisans and exporters came from demonetisation in November 2016 and before the sector could recover from the blow, it was hit by COVID-19 lockdown.
Also Read: Political uncertainty in Kashmir brings pashmina weavers' looms to a grinding halt
Uncompetitive vis-à-vis China
"Handicrafts is one of the worst affected sectors because of voluminous cargo shipments. High shipping charges by shipping companies also result in higher cost to buyers, resulting in lack of competitiveness with a country like China," EPCH Chairman Ravi K Passi said at a meeting with the Ministry of Commerce and Industry last week.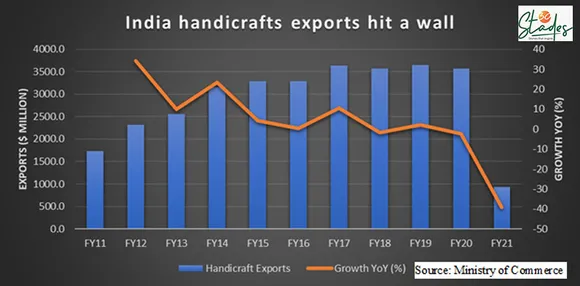 Handicrafts are handmade products, which use local raw materials and simple tools. They represent the culture and traditions of a region and are labour-intensive due to the level of precision and hand-eye coordination required in production.
The worst affected are exports of imitation jewellery and hand printed textiles, seeing 46 percent decline in sales, followed by art metal wares and zari goods where sales are down by 41 percent, as per EPCH.
Also Read: How COVID-19 and India-China tensions have changed India's 900-year-old Patan Patola weaving
The Global Market Assessment Report of the US Agency for International Development (USAID) has pointed out that "China can produce anything, better than anyone else and at a better price". This is largely because the Chinese handicraft industry is highly competitive in terms of pricing as well as production capacity.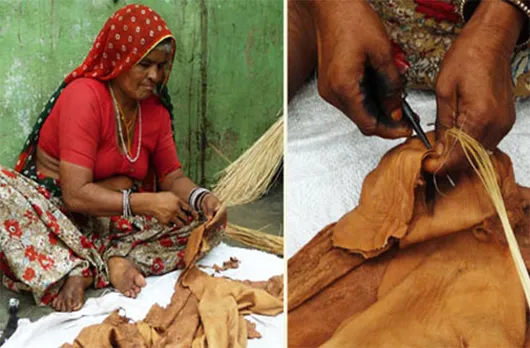 From artisans to labourers
While India remains a strong competitor for China, the pandemic has hit the artisans adversely, with some of them not sure of resuming operations anytime soon.
Also Read: CtoK: Empowering Kashmiri artisans to turn entrepreneurs
Craftspeople have been forced to keep workshops closed, leaving them with no source of income. "All our handicraft work has been shut down for the last six months. We completed the last orders in April and have been sitting idle since then," says Babulal Suwaciya, Jawaja Leather Association (JLA) Secretary (Rajasthan).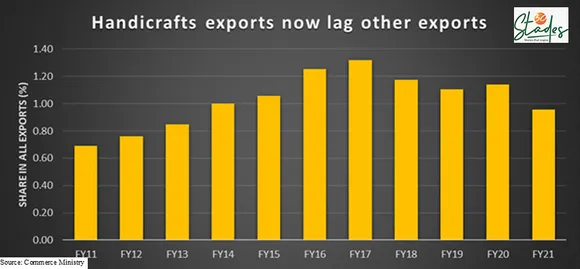 Set up in 1975, JLA is a group of local artisans from the remote villages surrounding the Beawar city, including Jawaja, Beawar Khas and Sargaon in Ajmer district. They make natural leather handicraft like bags, wallets and belts without any machinery. Their products are exported throughout the world, with the US, Japan and UK being the biggest markets.
Meghali Das, who works with weavers and runs a silk outlet in Guwahati, Assam, is saddled with unsold inventory and finding it difficult to sustain operations.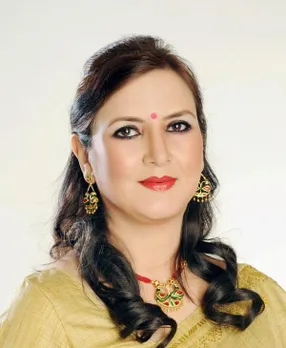 "We resumed work in June but only 50 percent staff could be employed in the factory  due to the pandemic guidelines. Sales have been hit hard and we are going through a lot of stress," she says.
Weaving with traditional methods but contemporary designs, which Das focuses on, requires skill upgradation and training. "I couldn't let go of my weavers and tailors as I have trained them painstakingly over the years. I tell them to weave at a slow speed so that we can stretch work over a longer time. But due to lack of sales, I am finding it difficult to sustain operations now," she says.
Also Read: Meet India's ancient board game hunters
Das specialises in weaving mekhela chadors, the traditional Assamese dress, and has a dedicated clientele in India as well as Vancouver and the UK. "We customise as per demand. We are slow fashion -- everything is woven by hand and it takes a long time," Das says.
Already, half of her workers have taken up daily wage work either under government schemes or as daily labourers. "After a point, it was financially impossible for me to retain everyone," she adds.
The top 10 destinations for India's handicrafts exports are the US, the UK, the UAE, Germany, France, Latin American countries, Italy, the Netherlands, Canada and Australia.
Lending a helping hand
Toolika Gupta, Director of the Indian Institute of Crafts & Design (IICD), says the impact of the pandemic on artisans has been huge.
"Moreover, during the ongoing festive season, artisans normally travel for exhibitions, which offer them earning opportunities. It's a huge loss as there are no exhibitions. They are suffering both due to lack of exports as well as domestic demand," she says.
Also Read: Bengal's Natungram: Craft village where wooden dolls come alive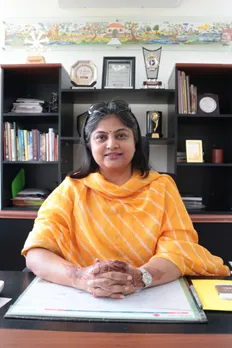 IICD has stepped in to help artisans in creating catalogues for marketing the handicrafts. IICD and other like-minded organisations, artisans and online marketplaces have come together to help craftspeople under an initiative called Creative Dignity. "Initially, we tried to provide them food but food is not what they want all the time. They want work. So our aim is to provide relief to artisans by giving them work," Gupta adds.
Online handicraft retailers like iTokri, Okhai, Freedom Tree and Jaypore are among those who are helping artisans through Creative Dignity.
But what artisans want right now is to liquidate existing inventory and resume sales as early as possible. "With a reduction in the number of people who can attend weddings etc, the demand for hand-woven and other handicrafts has gone down drastically. I wonder if we'll ever go back to pre-COVID level sales," says Das. 
She is not the only one worried about the resumption of operations. Millions of other artisans across the country want to restart work too. How soon will they be able to do it is something only time can tell.
(Rashmi Pratap is a Mumbai-based journalist specialising in financial, business and socio-economic reporting)
Also Read: COVID-19: Padma Shri tie and dye craftsman for royals & Bollywood out of work after seven generations