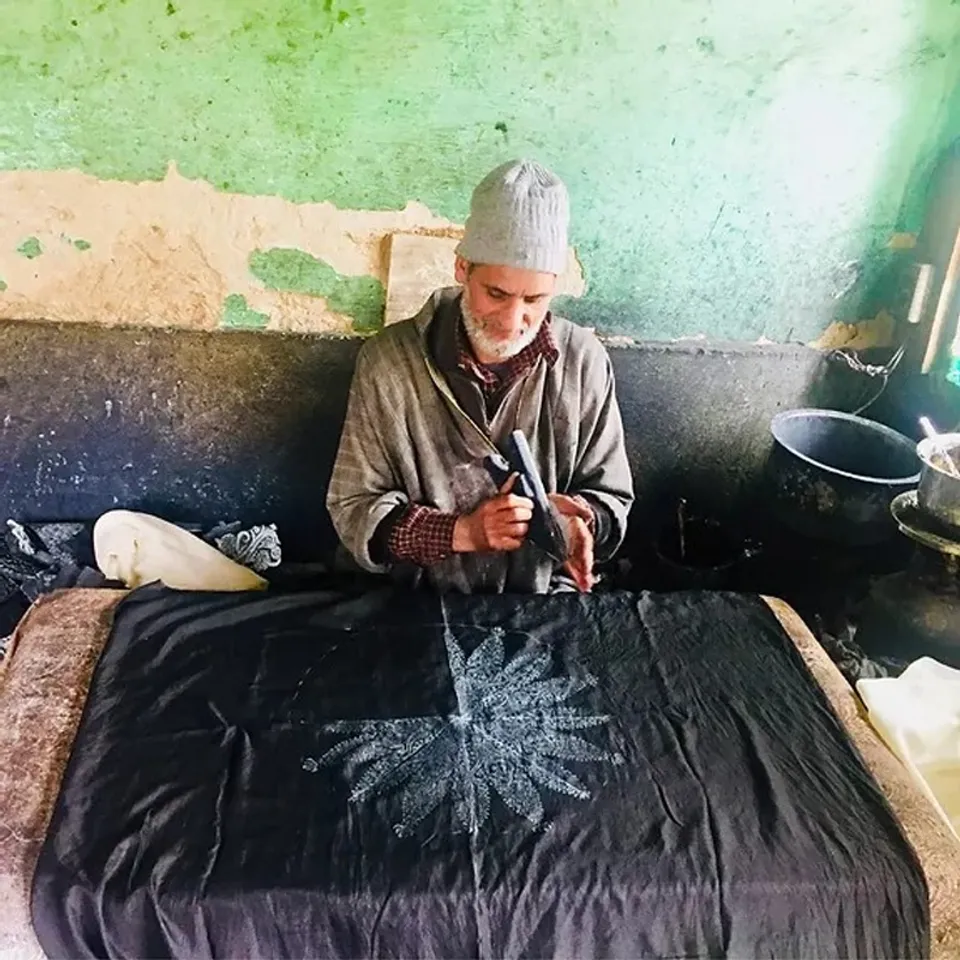 wp:paragraph
More than two centuries ago, French emperor Napoleon Bonaparte gifted his wife Josephine a Kashmiri Pashmina shawl with intricate Sozni embroidery, which uses thin needles and silk threads to create floral, geometrical or paisley patterns on Pashmina. With the emperor's gift, Kashmiri shawls became quite the rage among the ladies of the French high society, kicking off Europe's long love affair with Kashmir. Legend has it that empress Josephine owned over 60 Kashmiri shawls during her lifetime.
That was the epitome of popularity for Kashmiri art as well as artisans. The constant political upheavals and government apathy, however, slowly led to the decline of this craft in Kashmir and artisans were staring at a bleak future. It was in such a gloomy scenario that Commitment to Kashmir (CtoK), a trust, was set up to help the craftsmen.
Today, it is helping to not only preserve the rich local crafts but is also turning artisans into confident, independent entrepreneurs by providing training in new designs and marketing their products.
Better earnings with CtoK's helping hand
Sajad Ahmed Parray, 30, is an embroiderer from Budgam district which is famous for the intricate Sozni embroidery. Parray's family has been doing Sozni embroidery since several generations, each passing it onto the next.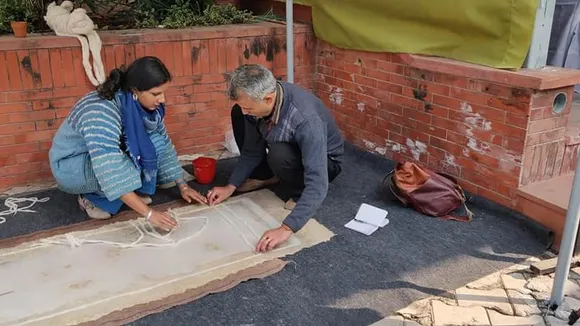 Parray says almost all households in Budgam are involved in Sozni but the returns are not commensurate with the efforts despite labouring for several days, weeks or even months on a single piece. 
Also Read: How Nizamabad's 500-year-old black pottery is regaining lost glory
Handicrafts and tourism are the second largest employment generators in Kashmir after agriculture. But the industry is unorganised, with craftspersons mostly working from home for middlemen who source from artisans and sell products in the market for a hefty sum while the artisan remains underpaid. Middlemen keep up to 50 percent of the revenues for themselves and this is where CtoK is hoping to make a difference.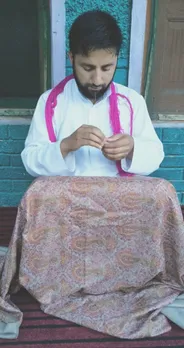 Shruti Jagota, head of projects at CtoK, says handicrafts can be money and employment spinners for Kashmir and boost the local economy. But much more needs to be done by all stakeholders including government, NGOs, and craft bodies.
"With limited jobs and industry in Kashmir, our focus is to create entrepreneurs who will save the traditional crafts from dying out and help many other artisans in the process," says Jagota.
"We have seen a positive change. Earlier, it was difficult for the artisans to think beyond the conflict. But now their outlook towards themselves and their craft has changed," says Jagota.
Also Read: Dogri songs by Jammu siblings win hearts across the world
Kashmiri people live in challenging conditions. It is an unhappy mix of a longstanding cycle of violence, militancy, frequent communications blackouts, political disruptions and a defunct economy.
In the absence of a business environment, lack of exposure, operational difficulties, financial and marketing support, Kashmiri artisans have been left to their own devices and have not been able to adopt best business practices.
Jagota says the challenge in working with the Kashmiri artisans was that they were cut-off from the world. "They had no exposure and did not know about new ideas, designs, products, customer preferences. They were clueless about marketing their products," she said.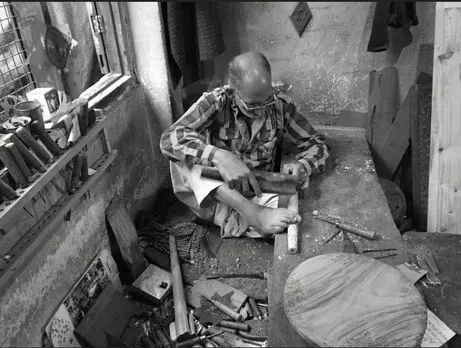 In such a milieu, CtoK provided the initial hand-holding to the artisans through workshops. Jagota says their incomes have risen by 20-25 percent while profitability has increased by 30 percent.
Also Read: Chettinad's masons slowly revive centuries-old lime-egg wall plaster technique
They were taught not only about design and creating new products but about finances, profitability, costing, margins and pricing of products, and improving efficiencies so they can maximise their returns.
"We provide them with initial capital, make them aware of the ecosystem, attach them with designers and experts in their fields," she says.
Polishing the craft through mentoring by designers
The artisans are placed under a mentor who has the requisite skill for the craft. The artisan stays with the mentor for several weeks to polish their craft through field trips, discussions and practicals.
The designers tell the craftsperson about new designs, new ideas for products, new colour palettes as per the customer demand, says Jagota.
Parray says, "Earlier artisans stuck to traditional designs and colour. But when we interacted with designers brought in by CtoK and the institute, we learnt about new patterns, using bright or soft colours as per market demand and creating new products."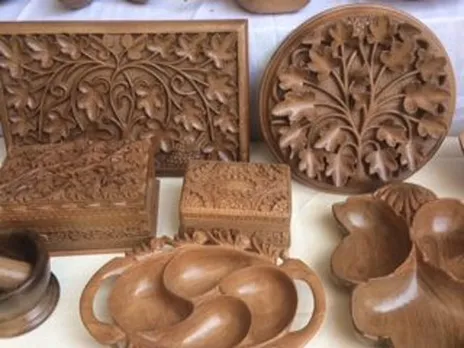 He used to do Sozni embroidery on traditional Pashmina shawls and sometimes sarees. "Designer Gunjan Jain who was my mentor changed my thinking. I started doing embroidery on kurtis, pouches and bags and that helped to ramp up my sales," he says.
SEO-friendly content writing from experienced faculty
Manzoor Ahmad Shah, a walnut wood carver from Srinagar, worked with CtoK for the last three years and is full of gratitude. "I have got a lot of exposure. The designers and experts told me about new designs, new products, improving quality and marketing. If the situation in the state was more conducive, I would have done much more. Now we hope things will look up once again."
Shah, 50, has been doing wood carving for the last 35 years. "My father passed away when I was 15 and the family responsibility fell on me. My father was a Sozni embroiderer but my interest lay in wood carving. I face many difficulties but pursued my dream."
The wood of the walnut tree is soft and conducive to easy carving and etching. The government would give permission to fell trees, even if they were over 100 years old, but they have now stopped growing. 
But that has not deterred craftsmen. Shah carves a lot of traditional designs such as Chinar leaves, flowers, dragons and animal shapes. Now he also incorporates newer designs which will appeal to an international audience. The work is laborious and can take several days to weeks.
However, after his association with CtoK, Shah says his earning has increased 30 to 50 percent, and the exploitation from middlemen has been eliminated. Middlemen take anywhere between 30 to 50 percent of the artisan's earnings. "They would sell a product for Rs 8,000 to Rs10,000 but pay Rs 2,000-3,000 to the artisan. But now we directly market our products which is good for us and the customer."
Also Read: COVID-19: Padma Shri tie and dye craftsman for royals & Bollywood out of work after seven generations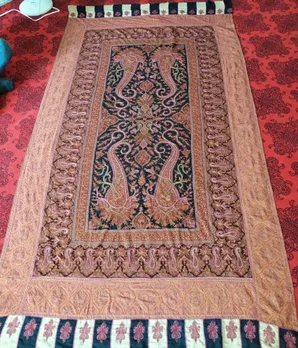 CtoK's work is grant based, so they take up projects as and when they get donations. When the trust started out, it helped six artisans set up their business units. However in 2017, with a large grant from Titan, this was scaled up.
Apart from training, the trust also helps with marketing. They send artisans to different exhibitions across the country. CtoK has also recently started its marketing arm, Zaina, which will help market the handicrafts. If continued efforts are made in the direction, it will be possible to restore some of the lost glory to Kashmiri crafts and craftsmen.
(Urvashi Dev Rawal is a Jaipur-based journalist specialising in development, gender, and political reporting)
Also Read:  Political uncertainty in Kashmir brings pashmina weavers' looms to a grinding halt