Women empowerment is the key to creating a just and equitable society as well as nation. In literal terms, empowerment implies an act of empowering, or enabling someone to become powerful by making changes in the current structure.
What is women empowerment in India all about?
Women empowerment in India includes raising the status of women through education, awareness, providing vocational training, encouraging self-defence and providing them equal opportunities. It's all about equipping women to make life-determining decisions that encourage their growth and that of society.
Empowerment encompasses all actions where the society collectively works towards protecting the rights of women, and ensuring their education and financial independence besides giving them equal rights regarding decision-making.
This is done by checking the high rate of violence against women, offering the best education opportunities to girls and ensuring dignified employment opportunities. Women's empowerment in India allows women to think as an individual, make autonomous decisions, and control its outcome. Women empowerment is a global issue and is often debated nationally as well as internationally.
Read more here: Indian women's workforce participation falls below Pak & Bangladesh as slowdown bites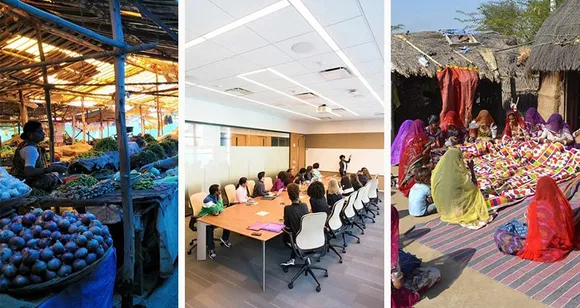 Necessary steps taken for women empowerment in India
For ensuring women empowerment in India, the government has been rolling out multiple schemes like Support to training and employment program for women (STEP), Mahila-e-haat, Sukanya Samriddhi Yojna etc.
Also Read: LifeCraft: empowering Jharkhand's Kuiani women through fabric hand dyeing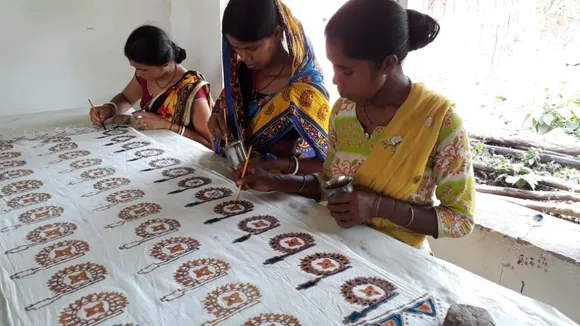 Other than this, they have even passed bills and acts that promote empowerment of women. For example, the Women's Reservation Bill under which 33 percent of the seats in Lok Sabha are reserved for women, strengthening their position in politics. Triple Talaq Bill passed in July 2019 has held instant triple talaq unlawful. The law was passed to safeguard Muslim women's rights.
Under the Maharashtra Shakti Bill, people accused of heinous crimes like rapes, child abuse, and acid attack will suffer death penalty or life imprisonment. Similarly, many other acts such as Dowry Prohibition Act, Special Marriage Act, Prohibition of Child Marriage Act, Indian Divorce Act, Maternity Benefit Act, etc. were passed to protect women's rights.
Also see: Gujarat's Pabiben Rabari: from a daily wager to a millionaire entrepreneur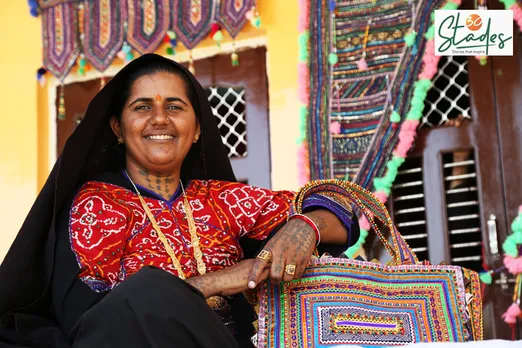 Education and women's empowerment in India
Education forms the building block for socio-political freedom and economic independence. In this context, Pandit Jawaharlal Nehru once said, "If you educate a man you educate an individual if you educate a woman you educate a whole family. Women empowered means mother India empowered."
Hence, it is not wrong to say that education and women's empowerment in India goes hand in hand. There has been a significant rise in the literacy rate of women in India over the past century. In the year 1901, the literacy rate among females was 0.7 percent which increased to 65.46 percent by 2011. Yet, it lags behind the male literacy rate which is 82.1 percent but is still a positive indication.
Read more: Sakhi for Girls' Education: 100% pass, zero dropouts among girls in Mumbai slums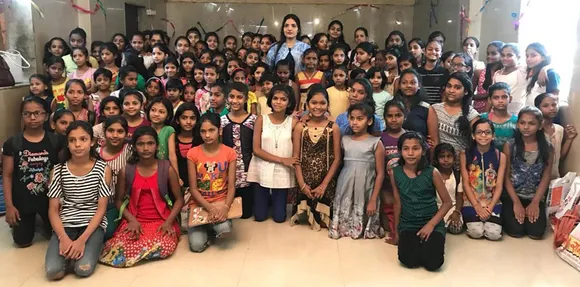 Sadly, even today, many girls are not allowed to reach their full potential and are forced to drop out of school at a young age. Women stand at a lower position when it comes to the social hierarchy. In many parts of India, they are still seen as fragile and fitted for the household chores. Education alone can change this as it bestows a woman with the power of judgment. It enables her to decide what's right and what's not. It drives her to take action and fosters her to bear the outcome. It educates her about her rights, self-worth, and helps her exercise her duties more efficiently.
Educating a woman doesn't stop with her having a secure career. It's a never-ending process. An educated woman can handle family matters firmly and educate her kids who are the pillars of the future. The government has made various attempts for educating the girl child through schemes like 'Beti bachao Beti padhao', offering free meals, bicycles, scholarships, etc. Education is not only every women's right but it also promotes sustainable development of the society.
Read More here: How i-Saksham's young education leaders are driving change in Bihar's most backward districts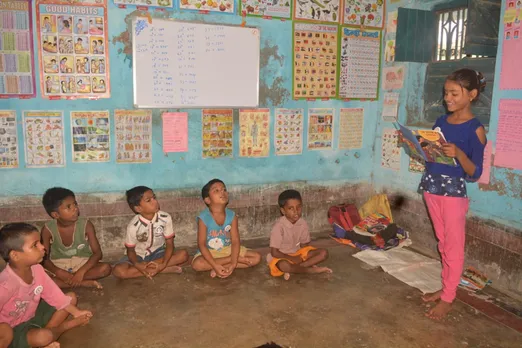 Need for women's empowerment in India
It's well known that patriarchal norms have been detrimental to the progress of women by confining them to specific roles, binding them to places, and undermining their capability. After rendering a lifetime of unpaid care services it's still an everyday struggle for a woman to enjoy the right to free speech or movement.
But it must be understood that, it's not just women who will benefit from the wave of women empowerment in India. The entire nation needs it just as much as every woman does. Women are half of the world's population and empowering women economically can stimulate the nation's economic status.
Read more on how it can be done: GreenKraft: taking banana bark baskets made in Madurai to Sweden's IKEA & beyond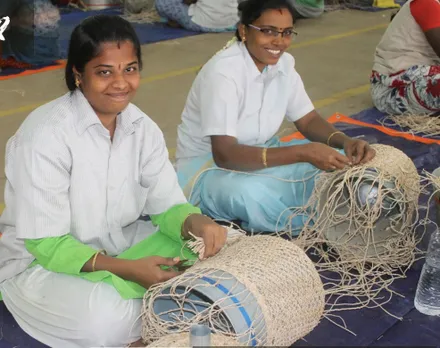 Strong women form the pillars of a strong nation which is why educating a woman will not only levitate the literacy rate but also make the society a better place. Educated women also better equipped at raising skilled children. Ensuring the safety of women will keep crime in check. Human trafficking, forced prostitution, honour killing, sexual assault threats to modesty are detrimental to women empowerment.
More here: How Prerana is helping thousands of girls get out of intergenerational sex trade
According to the National Crime Records Bureau, 4,05,861 cases of crime were reported against women in the year 2019, which showed an increase of 7.3 percent over 2018. Actually, every woman should enjoy the right to safety just as a man does. It must be reiterated that women are an equal half of the society and any nation cannot blossom to its full potential without one half. 
Objectives of women empowerment in India
The government has always been aware of the need for women's empowerment in India and has launched several schemes and campaigns to achieve the objective.
Besides, many social enterprises and NGOs are also working hard for enabling the women of our country. Though they may have different objectives, the overall focus is on giving women the status they deserve. A few objectives that fall under women's empowerment in India are educating the girl child, enabling a woman to become economically independent, increasing the employment rate amongst women, ensuring their safety, and providing them the best health facilities.
See here: Thousands of Rajasthan's rural women empowered through up-skilling in embroidery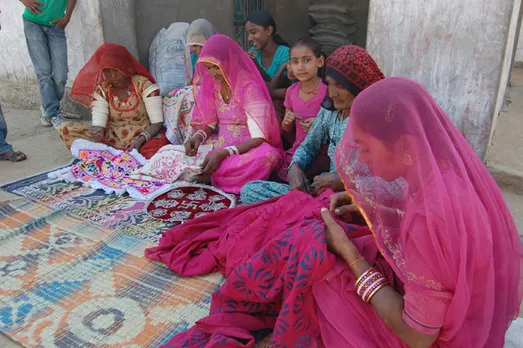 Increasing their participation in community activities and consulting them in nation-building decisions are also important.
Read more: Financial literacy turns housewives into community leaders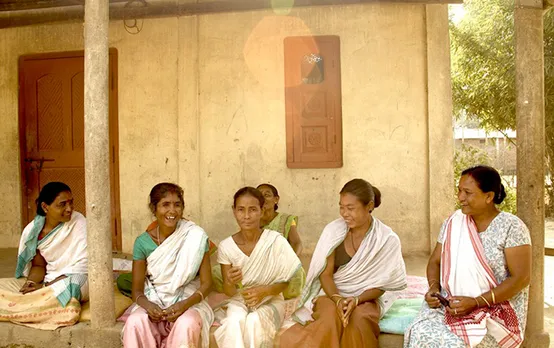 Honoring them a place in politics and letting them make their own decisions. These measures can be instrumental in helping a woman understand their self-worth and allow them to stand up for it. This will also ensure women empowerment in India.
Look up: Uttarakhand: Himalayan homestay empowers women through ecotourism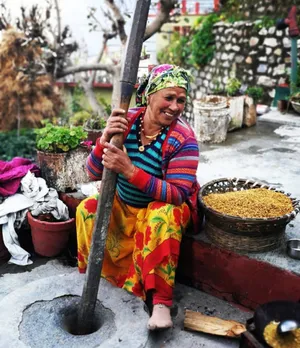 Gender equality and women's empowerment in India
Since time immemorial, society has been associating gender with work. For example, men are responsible for going out and earning a livelihood while women stay back at home taking care of the family.
Gender inequity is visible in almost all walks of life, be it social, political, educational, economic, etc. Women face discrimination on so many levels such as girls are not allowed to go to schools or forced to drop out before finishing their higher education. Some are forced to marry at an early age, while others suffer bias at work.
The barriers intensify when it comes to a woman trying to achieve economic independence. A wide gender gap is noticed in the literacy level. While being employed, they have the added responsibilities like taking care of their family, maintaining their safety, and fighting the predominant patriarchal structure.
Also Read: Sundarini: the organic milk revolution by women of Sundarbans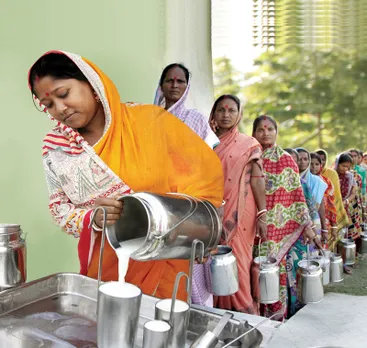 Despite the government's best efforts, India's parliament, defence forces, bureaucracy, etc remain male-dominated. Women have been neglected for a long time. While this social construct has been transformed to a great extent in the past few decades, we still have a long way to go to accomplish gender equality.
Women's economic empowerment in India
Among the different variables in women's empowerment in India, economic independence plays a pivotal role. A woman is said to be economically empowered when she is growing economically, can make financial decisions and act on them independently. Economic empowerment is a crucial step towards women's empowerment in India.
Also Read: How mushroom farming is increasing incomes for women in Jharkhand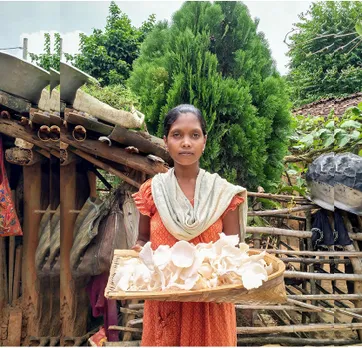 But there persists inequity in this sphere as well. Women are paid lower wages per day or per hour than men in most industries requiring physical labour like farming or construction. The same is true in many other sectors as well. Ensuring fair and equal wages to women can boost their participation in workforce and, in turn, the economy of the nation.
Certain indicators that reflect economic independence in women are having their source of income, owning property, land, machinery, etc.
See this: Rasika Phatak: Maharashtra's 23-year-old millionaire farmer & agriculture consultant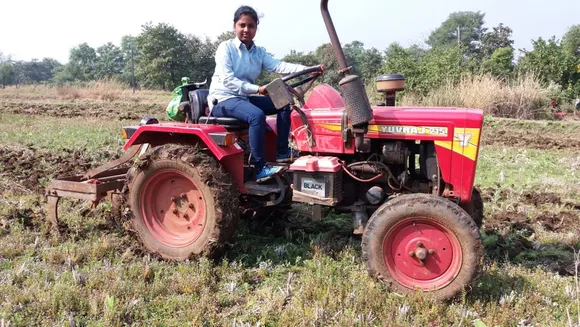 Control over where and how she wants to spend her savings, exercising freedom of movement and speech. Women's economic empowerment in India also depends on their involvement in community affairs and decision-making. Women meandering from weaker sections to powerful positions can change the trajectory of the nation's economy.
Read more: How organic fruit farming made Rajasthan's Santosh Devi a millionaire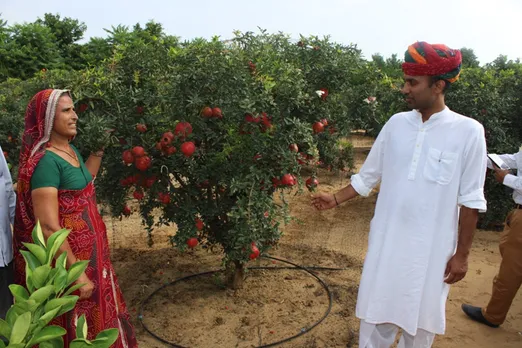 Schemes for women's empowerment in India
Now and then the government comes up with schemes and campaigns aiming at empowering women across the nation. For example, 'Beti Bachao, Beti Padhao' has become an anthem since 2015. The programme is aimed at awareness generation and improving the efficiency of welfare services for girls in India. Promoting girls' education is a key part of it.
It also aims at reducing the high rates of female foeticide. Not surprisingly, in India, the child sex ratio was 927 girls per 1,000 boys in 2001, which dropped to 918 girls in 2011.
Buraansh: Himachal's start-up empowering women through market linkages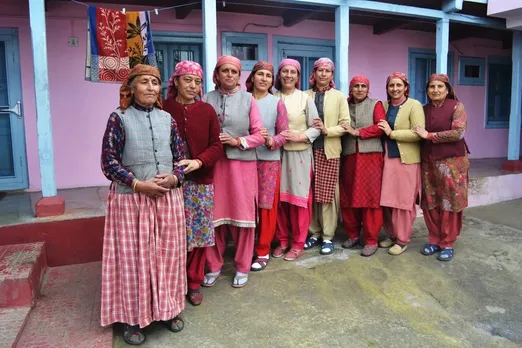 Other lesser-known government schemes for girls and women are Support to training and employment program for women (STEP), Mahila-e-haat, working women hostel, Sukanya Samriddhi Yojna, Mahila Shakti Kendra, etc. STEP aims at training women with industrial skills like handicrafts, tailoring, stitching, embroidery, computers, handloom, hospitality, tourism, etc. that can fetch them employment or assist them to become future entrepreneurs. This scheme is open to women above 16 years of age.
See this: Udaipur's Jovaki empowers tribal women by processing wild fruits & vegetable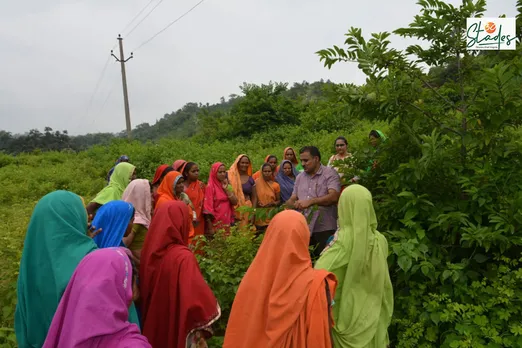 Mahila-e-haat is specifically tailored to meet the needs of women entrepreneurs. It's an e-commerce platform where women can showcase their work and creativity before consumers. Working Women Hostel, launched in 2017, provides housing solutions to women working in cities away from the safety of their homes. Sukanya Samriddhi Yojna offers financial help to the girl child for her studies and marriage expenses.
See this: Women artisans help resurrect Karnataka's Kinnal hand-painted woodcraft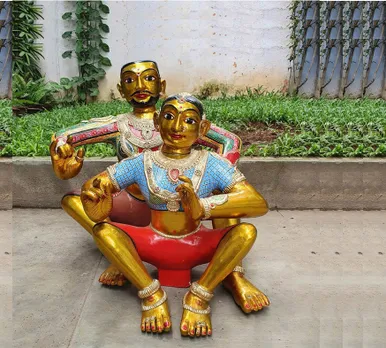 How to improve women's empowerment in India
It is clear now that women's empowerment is necessary not only for women but for the nation as a whole. Now that brings us to the question that how we as an individual can do our bit to improve women's empowerment in India. Here are a few ways in which we can contribute to women empowerment:
a) Start Small:
One doesn't need to make a legendary change to bring about difference. Empowerment begins at home, by empowering our sisters, mother, or neighbours. Make sure that they enjoy all human rights. Encourage them to raise their voice against injustice and stand by them if things go south.
Read this: Kashmiri teen turns mentor to speech and hearing impaired sportspersons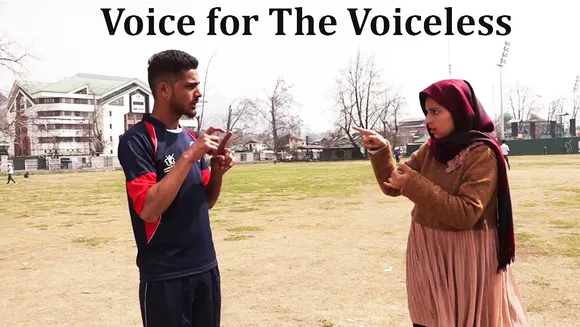 b) Be a Mentor:
Often we come across young girls or even women who don't have anyone whom they can trust, who can show them the correct path and guide them; it's not always about literacy but more about the valuable guidance that you can provide which can help girls and women shape their future.
Also Read: Bihar's Sikki grass craft finds global market amid rising demand for eco-friendly artifacts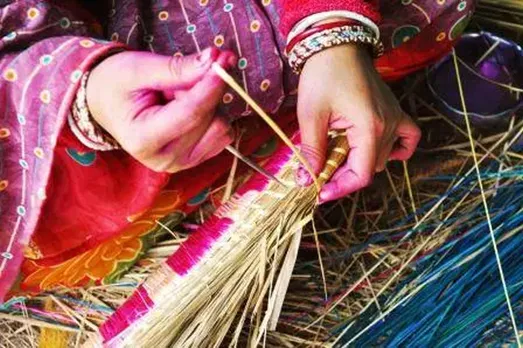 c) Don't walk away:
Women are often harassed on the streets, in the workplace, in theatres, malls, and markets. Facing these pressing challenges is quite common. Though we feel like barging in but often walk away thinking it's not our business. But we need to make it our business to make every woman feel safe.
d) Spread Awareness:
Women belonging to the lower strata of the society have become accustomed to ill-treatment. They don't mind being physically abused or rather they don't know that there's an escape. Contrary to this, women belonging to the upper class fall victim to emotional abuse but fail to take a stand for themselves. In such cases, we need to talk about the help they can receive and how they don't need to settle for a secondary position at the societal level.
See this: Kashmir's first woman footballer defies odds to follow her dream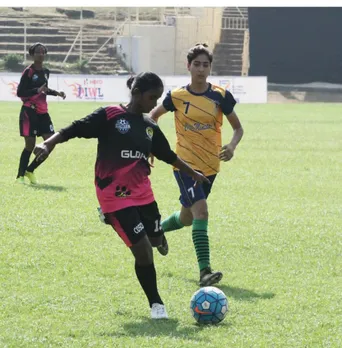 e) Lend a Helping Hand:
The life of a woman is comparatively difficult as she is considered to be the weaker half rather than an equal half. She has to fight the odds to empower herself economically, emotionally, socially, or politically. In this arduous journey, she might need some help at certain stages. We need to make sure that the women in our life can count on us.
These small changes will bring about huge differences in the life of women around you and at the same time empower them.
image widget