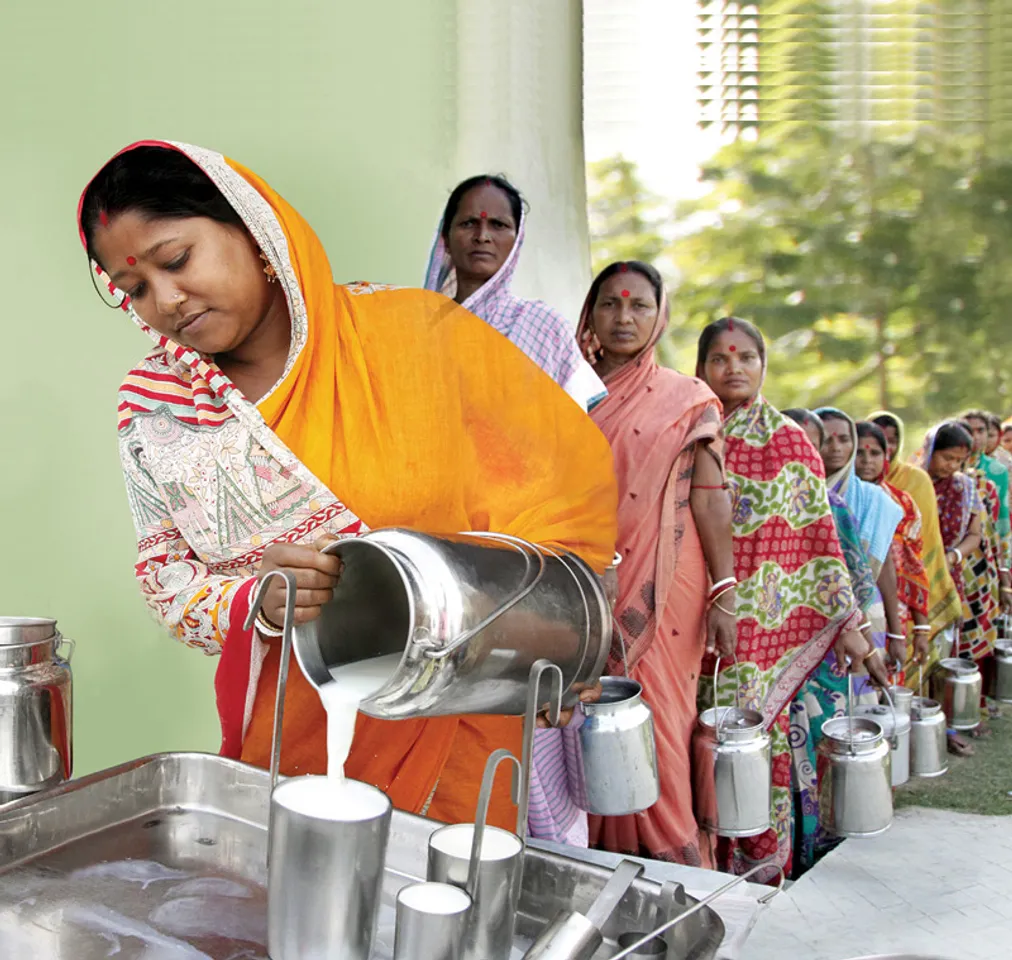 An all-women organic dairy cooperative covering 70 villages of Sundarbans is creating waves in the world's largest delta by empowering women from below-poverty-line or BPL families. Every morning, nearly 5,000 women collect cow milk in aluminium or steel containers provided by the Sundarban Milk and Livestock Producers Union and carry it to the nearest cooperative office, where it is tested for quality. 
These containers are then sent to the cooperative's dairy plant in Joynagar, where milk is packaged in glass bottles and other products like ghee, paneer (cottage cheese), sweets and snacks are also made. In the last few years, the cooperative has grown to include organic rice, lentils, grains, vegetables, and honey collected from the Sundarbans mangrove forests.
The cooperative not only buys the organic cow milk from women farmers but also imparts training in related skills of livestock rearing and organic farming. "Though the concept of a cooperative for local farmers did exist since a couple of decades, it remained mostly defunct, gradually disintegrating completely," says Dr Ambika Prasad Mishra, a veterinary scientist and Managing Director of the cooperative.
Also Read: Rajasthan's Camel Charisma builds a superfood business with camel milk and cheese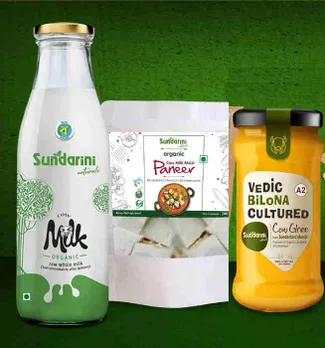 Indeed, Mishra says the current state government has been extremely supportive of the cooperative. "The district magistrate, not to mention the chief minister took an active interest," Mishra emphasises. 
Economic emancipation
The cooperative, however, is an independent and autonomous body which is not directly funded by the state or central governments.
Also Read: Sundarbans residents turn homes into homestays as tourists look for authentic Bengal experience
For the women of the villages of the Sundarbans, this has meant "economic emancipation" says Suparna Deb Sharma, one of the members of the cooperative and a leader of the union. She uses the Bengali phrase for it: "orthonoitic shadhinota". The 34-year-old joined the cooperative four years ago, on March 8, International Women's Day when the project was inaugurated in her village to attract the local women. 
"Initially there was a lot of resistance, especially from the men because they were strictly kept out of it. And many women, who had never stepped out of the house to work, were also reluctant because they were not used to the idea." 
But Suparna, who moved to the Sundarbans after her marriage to a local farmer and has completed her higher secondary studies, was receptive to the idea. "I and a few other women took up the responsibility of explaining its benefits to others and now I don't know any woman who doesn't want to be a part of this cooperative."
Also Read: Jharkhand: Tech graduate duo's dairy venture Puresh tastes success amid COVID-19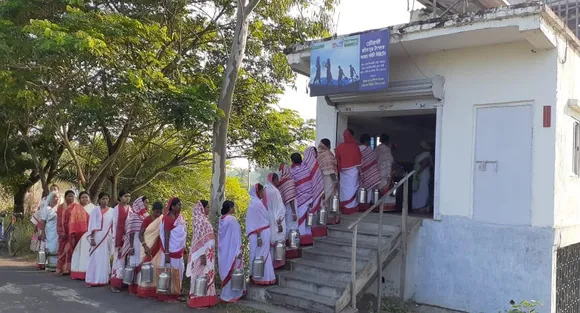 For one, it has meant an independent income, which they could never dream of earlier.
"Earlier, even to buy something for Rs10, I had to ask my husband for the money, but now, I can help him out when needed," she says proudly. Her small family, comprising the two of them, their five-year-old son and her father-in-law live comfortably and most of her earnings are saved.  
They are sold through five exclusive outlets, other retail shops and state government outlets. Sundarini has an app for online sales and also sells directly to residential societies through its vans.
Playing by the rules
The rules of the milk cooperative are laid down in a written application form, which each woman has to fill and sign before being allowed membership.
Also Read: Udaipur's Jovaki empowers tribal women by processing wild fruits & vegetable
"This screening immediately makes the cooperative's milk of superior quality. Dilution with water or other kinds of adulteration is not just discouraged but those who indulge in it are liable to be disqualified from supplying milk to the cooperative," explains Mishra. 
The most stringent quality check of course is whether there are chemical adulterations. "The milk of this cooperative is completely organic, which means it has to be pure milk."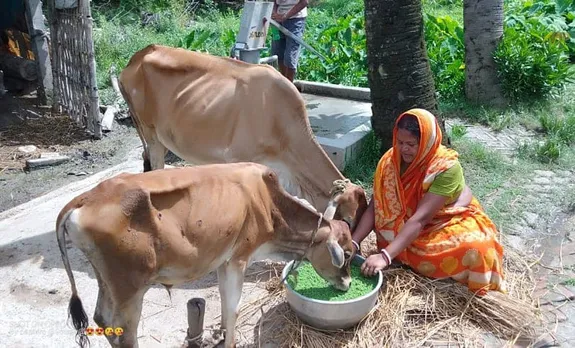 The women of the cooperative explain how the idea of "organic" does not limit itself to not adding artificial preservatives or other additives to the milk for storage but to other areas including their feed, which comprises organic corn, Ajola and Barshim grass etc, says Suparna, whose husband is a farmer.
Also Read: How Dolphin IBA's donkey milk beauty products from Kerala reached 40 countries
Mishra explains that the farmers of Sundarbans are now being trained to completely switch to organic farming, which in turn, is resulting in a rejuvenation of the natural ecosystem of the delta area. 
"If the soil is fed with only organic manure like cow dung and compost, it becomes rich in natural nutrients over a period of time. Cows which subsist on fodder from naturally grown farm produce or land unpolluted by chemicals produce completely organic milk," he says adding that the cultivation of organic grass has been recently introduced to the farmers.
All about women
Suparna who lives in Sunderban's Basanti area with her husband and two young sons owns four bighas (0.62 hectares) of land, which is now used only for organic farming.
"We are paid between Rs23 and Rs48 per litre depending on the quality of the milk. The fat content determines the price and if it falls below a certain limit, the milk gets rejected." 
Also Read: Adavi: organic coffee that brewed a new life for Karnataka's Soliga tribe
The cooperative has saved the dairy farmers from exploitation by the local goyala or milk traders who would go door-to-door buying the milk, paying arbitrary amounts. They would then dilute it with water and sell it at double the prices. "In the earlier system, the milkmen used to cheat us while weighing the milk but in the computerised weighing scale even as little as twenty grams is accounted for," says Arpita. 
One of the preconditions of becoming a member is to open a bank account in any public sector bank, where the money gets transferred every ten days. "It is better than cash being handed to us because in many households the men force their women to hand over the money, which they often spend on buying liquor or other addictives. But now only the woman can withdraw it," she adds.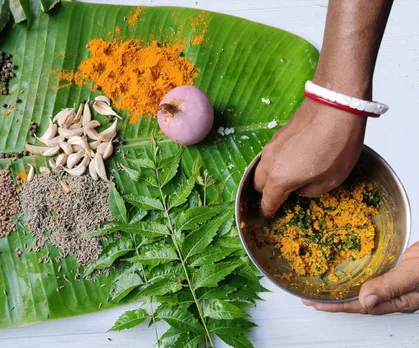 Mishra says that joint accounts too have not been allowed as many men would have worked around the loopholes.  
Also Read: Udaipur's Jovaki empowers tribal women by processing wild fruits & vegetable
Only under special circumstances and if the women are unable, for some reason, to attend do the men go on her behalf but they are required to obtain permission from the cooperative. Offices of the cooperative are set up in each of the villages within walking distance from clusters of residential hutments to make it easy for the women. 
"Women are still expected to perform their household duties and chores including cooking, cleaning and caring for children but they carve out time from their busy schedules to go to the cooperative office." 
Suparna and Arpita agree that for most of the women the activities of the cooperative are empowering in other ways. "For someone like me who had never imagined travelling by train, travelling outside the state for training with other members of the cooperative was thrilling." 
Also Read: Bengal's Natungram: Craft village where wooden dolls come alive
"These tours had been a huge learning experience for us," says Arpita, who left her son, then only a-year-and-a-half, in the care of relatives, to go for the training. 
Today, these women farmers have formed friendships that go beyond just being members of the same cooperative. "We stand together against any oppression and this cooperative showed us that women don't have to put up with abuse of any kind."  
Every month they gather for a meeting at the cooperative office to discuss a host of issues. "If one doesn't attend for three months in a row, they are questioned because these meetings are important," says Suparna. Here they discuss everything from the health of their cows (organic medicines and cures of various diseases that afflict livestock too have been introduced) to the domestic affairs of the villagers. 
Arpita and Suparna agree: "This cooperative is more than just a milk cooperative. It is the start of a movement."
(Dola Mitra is a Kolkata-based journalist and author of 'Decoding Didi'. She is the Editor of digital news portal Cuckoo News)
Also Read: Vistaraku: How Telangana's start-up is taking traditional Indian leaf plates to the world