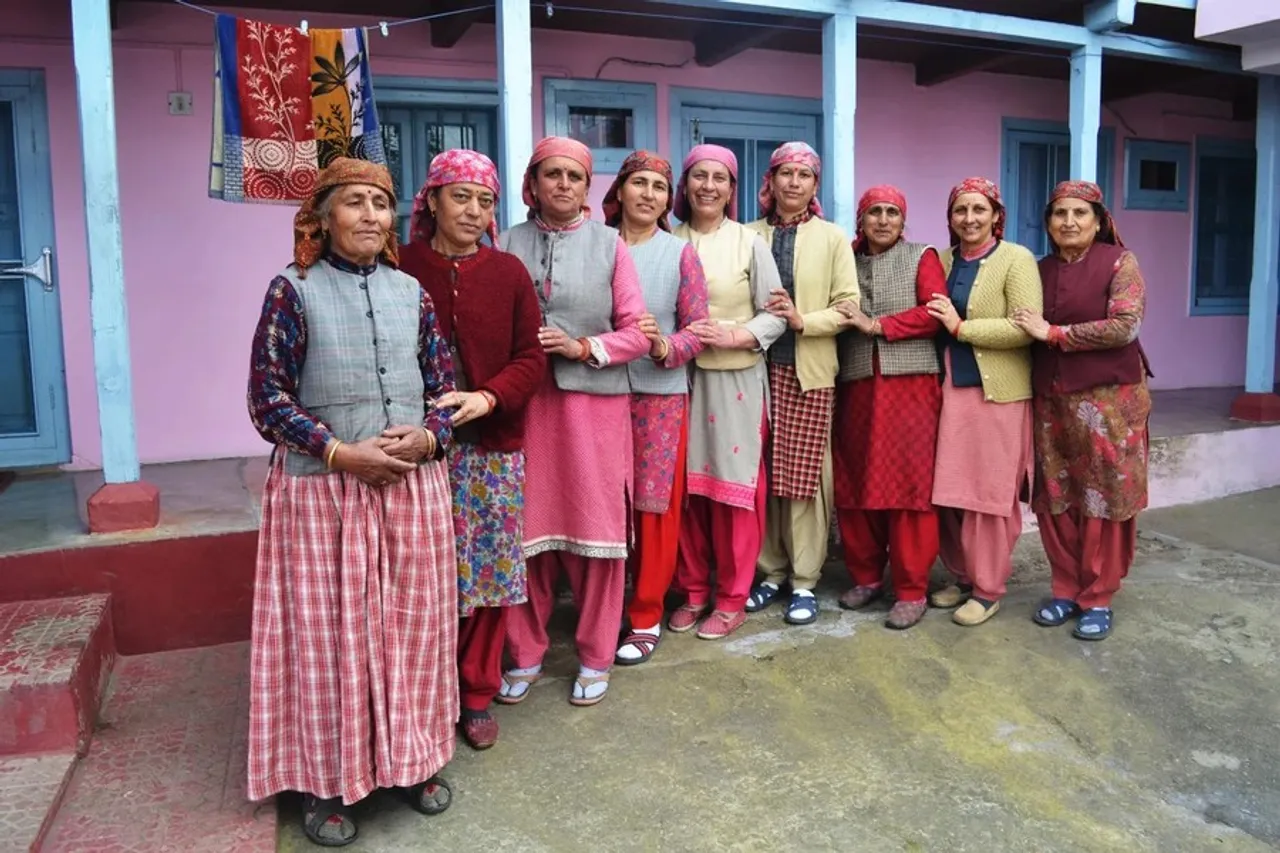 For almost 13 years, members of Evergreen SHG, an all-women self-help group (SHG) in Kotgarh village of Himachal Pradesh's Shimla district, went door-to-door selling preservative-free apple chutneys and jams. Their products were loved by users but marketing them in the hilly terrains remained a challenge. The Coronavirus lockdown beginning March this year brought these sales also to a grinding halt. But the SHG members, led by Nisha Thakur, are selling more than before now.
Not only have these women stopped going in search of buyers but have also expanded their product range to include cherry, plum and kiwi preserves thanks to Buraansh, a social enterprise that sources products from SHGs and women's collectives in the state and sells them across the country.
Set up by husband-wife duo Siddarth Lakhanpal and Gautami Srivastava in February this year, the start-up aims to provide national as well as international market not only to Himachal Pradesh's local products but also its art and culture.
Also Read: Bengaluru-boy who set up hospital in the Himalayas
"We missed the richness of the state in Delhi and other cities we have been to. That is when we decided to go back to our roots and kick-start this venture," she adds.
To the world, from Himachal's hills
Both of them were working in Delhi – Srivastava with the Niti Aayog and Lakhanpal with the Institute of Human Development -- when they decided to start Buraansh, named after the deep vermillion Rhododendron flower which majestically decorates the mid-hills of the Himalayan state in early spring after harsh winters every year. Buraansh is also the state flower of Himachal Pradesh.
Also See: In pictures: India's 7 lesser-known tourist destinations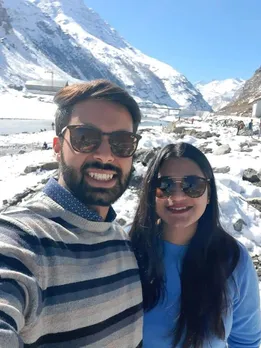 The duo quit and set up the enterprise with personal savings to brand and sells Himalayan wellness, beauty and edible products which include the exotic morel mushrooms and Himalayan yew tea as well as the famous preserves of the hills.
These include the Panchsheel SHG, Banjar; Rising star SHG, Kullu; Ali SHG, Chamba; Evergreen SHG, Shimla; Pineworks SHG, Solan and Bee Keepers' Collective in Kinnaur.
The products are sourced directly by Buraansh and the cooperatives don't have to bring them to Shimla, where packaging is done.
Also Read: Last Forest takes honey & beeswax products from Nilgiri forests to global markets
The products in Buraansh's portfolio include the apricot kernel oil (gutti ka tel), raw honey, hand-made chutneys and jams, morel mushrooms and ranges of tea. The beauty product range includes handmade soaps, body lotions and balms.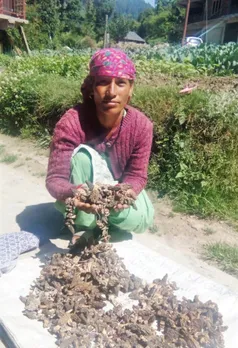 The groups are also innovating with newer products under guidance from Buraansh. Ali SHG, headed by Kasim Din in Chamba district, has around 18 members including both men and women. With Buraansh's help, they have developed newer varieties of handmade soaps.
All the products are bought by Buraansh at market rates. "We get a better return for our products since Buraansh started buying from us. We used to sell a 50gm packet of tea for Rs50 but are now getting Rs 70 for the same quantity," says Nirmala Kumari, member of Panchsheel SHG, Banjar in Kullu.
Also Read: Udaipur's Jovaki empowers tribal women by processing wild fruits & vegetable
Buraansh currently procures from them the Himalayan yew tea, which is known to help in the treatment of high fever, painful inflammatory conditions and even cancer. It also has exclusive teas like the Himalayan Yew Tea with sweet violets and wild mint, Srivastava points out.
Buraansh's morel mushrooms are also a hit with customers.
These mushrooms, with an earthy flavour and leathery texture, are then carefully dried and meticulously tied together before being stored. Like other products, Buraansh sends them through private couriers to customers across the globe. The majority of its buyers are from Delhi, Pune, Mumbai and Bangalore.
"We understand that some of our products are not commonly known or available. So Buraansh familiarises customers with them through articles and newsletters on the website," Srivastava says.
Fair pricing and lockdown sales
Ranjan Negi, a pine nut collector from Kinnaur, says she received the market rate for her pine nuts after selling the product directly to Buraansh this year.
The producers were a worried lot also because the annual international Lavi Fair of Rampur, held in November, was cancelled this year due to the pandemic. "The fair is a good avenue for all local producers to sell their output as it is visited by traders from various states. The linkage with Buraansh helped us this year," she adds.
Also Read: Vistaraku: How Telangana's start-up is taking traditional Indian leaf plates to the world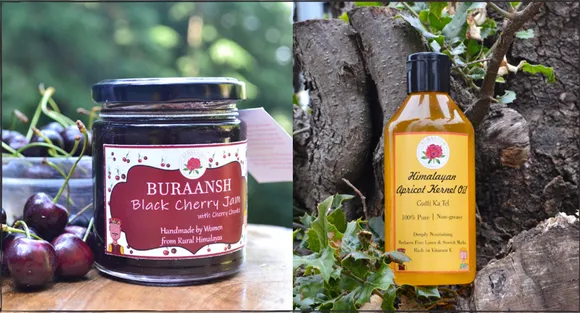 While Buraansh helped the locals during COVID-19, the duo laments that the pandemic created a challenge for offline sales of their new venture since the country went into a lockdown just a month after Buraansh was launched in February 2020.
"It did have an impact on networking and marketing. As people resorted to online shopping more in the lockdown, it did give a positive boost to our online sales but overall, the business could have done much better," Lakhanpal says.
Also Read: Adavi: organic coffee that brewed a new life for Karnataka's Soliga tribe
Buraansh has developed a dedicated clientele for their products. "We are also establishing linkages with the Himachal Tourism Department, homestays and cafeterias and looking forward to other alliances soon," he adds.
But the duo does not want to confine Buraansh to Himachal.
"Buraansh is not just for rural Himachali products; it is a brand for the entire Himalayan belt. We want to preserve the Pahari roots and the plethora of traditional knowledge existing with the women. We aim to spread the richness of the state across places," Srivastava adds.
(Surekha Dhaleta is a Shimla-based freelance writer who calls herself 'a Pahadan to the core'. Her interests lie in exploring her hilly roots, and reporting on marginalised groups, development and single women's issues.)
Also Read: Uttarakhand: Himalayan homestay empowers women through ecotourism