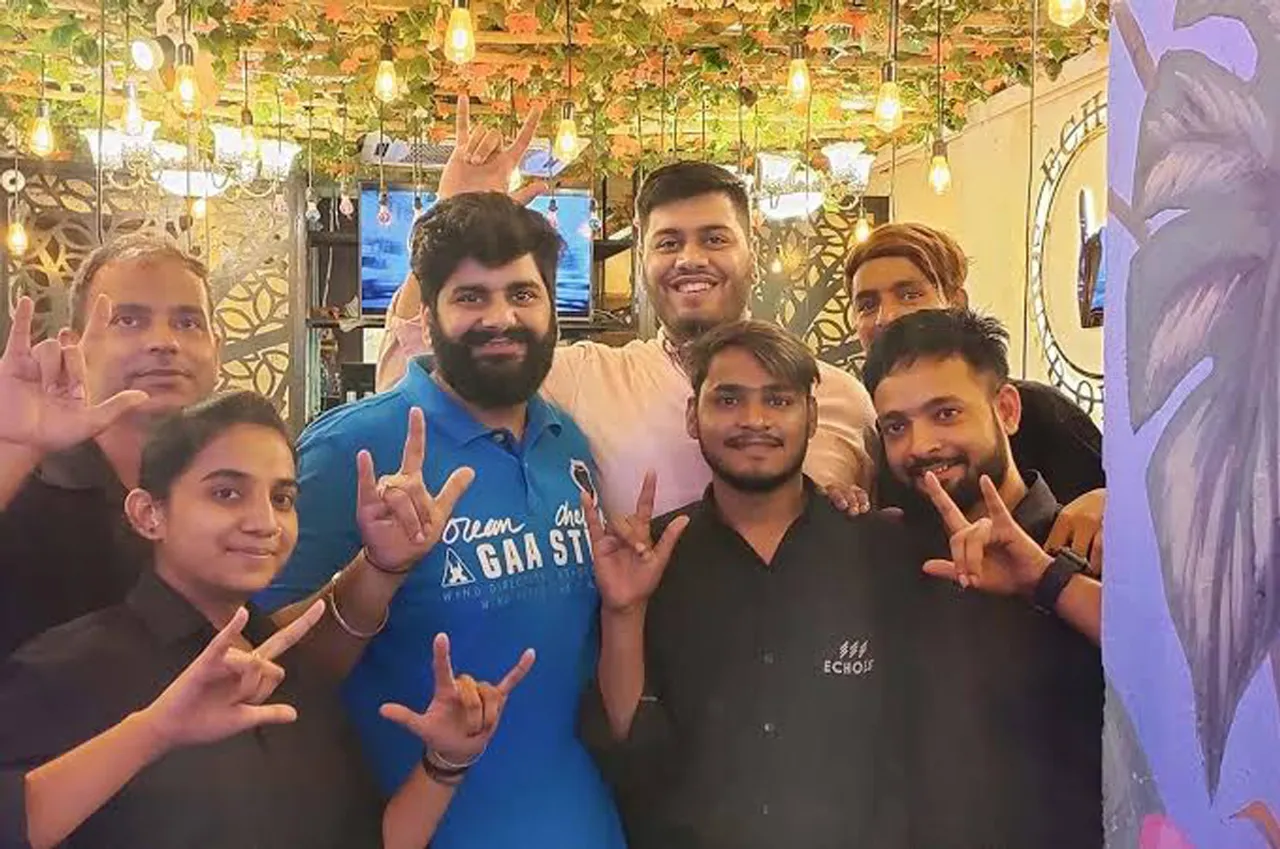 For Kshitij Behl, 29, owner and chef of Echoes SOS Café in Delhi, food is a passion. So is creating an inclusive atmosphere in his café and conveying a message to customers that people who are differently abled can overcome their challenges and make a good life for themselves. Incidentally, SOS stands for 'Sound of Silence' as the café employs speech and hearing-impaired people.     
After studying hotel management at IHM, Dehradun, Behl worked with Hilton and McDonalds. But the entrepreneurial spirit in him kept urging him to set up his own venture.   
"Owning a café was a dream project for me. In 2015, after working for three years, I decided to quit my job at McDonald's and set up Echoes in Delhi's Satya Niketan area. I started planning this venture when I was still working at McDonald's. 
"I come from a middle-class background. My family was uncomfortable with the idea of me quitting a job with a steady income, but I managed to convince them," Behl says.  
Since the café is near Delhi University's South Campus, a large chunk of the clientele during the day is students. The Echoes team is committed to providing quality food at reasonable prices for the student population, he stresses.   
Also Read: From chopping, cooking to serving, how the differently-abled run Mumbai's Café Arpan
Finding the X-factor
What motivated him to set up a restaurant with differently-abled staff? "At that time, the cafés that were coming up in Delhi were dark and shady. The general belief was – neon lights, hookah smoke, and youngsters having fun. I wanted to change that perception. I wanted my café to have a bright, positive and vibrant ambience where people of all ages could enjoy their food. We had warm lighting and displayed pictures of inspirational figures. But there was still something missing," he narrates.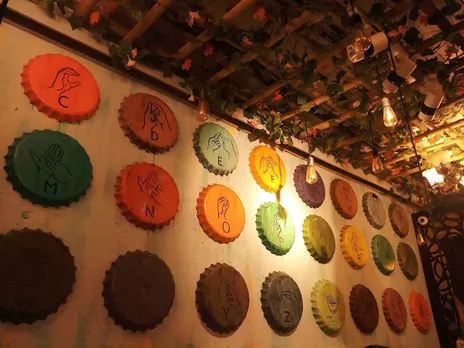 Behl wanted to convey the message to college students that they should pursue their dreams and would succeed eventually. To do that, he was looking for an 'X-factor'. What better way to inspire the youth than employ differently-abled people? 
"Differently-abled people do get job opportunities in the hospitality sector but mostly in the backend operations. I wanted to provide them with an opportunity to come into direct contact with customers," he says.
Like if you stay in a five-star hotel, your room may be serviced by a differently-abled person but you will never know that. "I wanted to change this situation. We wanted the customers to be left awestruck with their courage, efficiency and cheerful demeanour. We wanted guests to think of our café long after they had left the premises," says Behl.  
Also Read: Karnataka's Hosa Belaku gives financial stability & dignity to artisans with disabilities
Initially, he was apprehensive that people would think they were capitalizing on the challenges that the staff members faced. But soon, the warm reception they got from customers proved this apprehension wrong. 
"We were on the right track. Some elderly customers would bless us. Some would bring their family members, who were facing challenges, to the restaurant as a motivation." 
Ingenious solutions 
When we started the venture, we had many questions in mind. We faced several hurdles related to the regular restaurant process. How would customers catch the attention of the waiter? How would they order the dishes they wanted?   
Initially, Echoes would present customers with a card explaining that it had differently-abled staff. Now it does not need the card since it is widely known. "We were not happy with using tablets at each table as the staff would not be interacting with the customers face-to-face. We went old school," Behl says.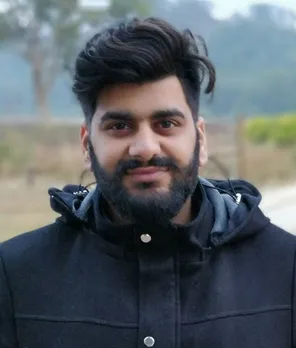 He tried to put watches on the hands of waiters and a call switch at the table. But the idea had to be given up as waiters could not figure out which customer was calling them. But eventually, a solution emerged. 
Also Read: This clinical psychologist is empowering people with autism & developmental disorders; 40,000 benefitted so far
"We replicated what happens on a flight. We placed a switch at all the tables and lights in a centrally located part of the café with all the table numbers mentioned there. That way, the staff would know which table was calling them," explains Behl. 
The next innovation was giving a unique code to all the dishes. A pad was created with three columns – dish code, quantity, and customization (like extra cheese or less spice). The next question the team faced was how to ease communication further for customers.  
Behl discussed with friends in hospitality and a list, of the common requests customers, was prepared. Cue cards were made for them. 
For instance, cards asking for an extra spoon, fork, glass, water, or bill, 'clear the table', 'ask the manager to come to the table', 'thank you', and so on. These cue cards were placed at each table.  
The Covid pushback
Between 2015 and 2019, Echoes SOS set up five restaurants – two in Delhi and one each in Bengaluru, Kolkata, and Ahmedabad. The business was flourishing. Then came the pandemic which was a harsh blow to the hospitality sector. 
"We had to shut down all our outlets. It was a tragic period for us. All the operations came to a halt. We had to let our staff go. The restaurants outside Delhi were franchise outlets. The investors pulled out given the uncertainty of the situation," says Behl.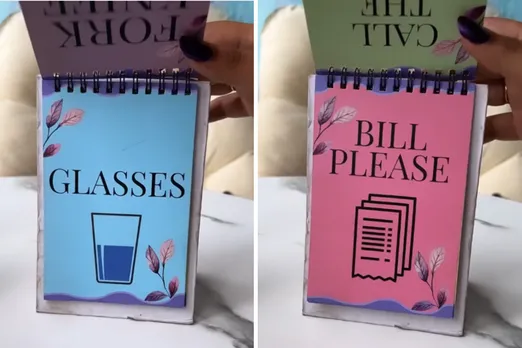 Behl was encouraged by his family to begin again. Former employees would keep calling him, urging him to do the same. The first outlet was restarted in 2021. Currently, there are 13 differently-abled staff members, including two women. "It is difficult to persuade girls/women to work for us. Their families are worried that they are vulnerable because of their impairments," he says.  
"It took considerable coaxing and assurances from our side to convince families that the women would be well looked after and become financially independent if they work for us," he says. 
At present, the differently-abled staff work in front-end operations but not in the kitchen as work there could be potentially hazardous given their challenges. They are trained in service and bar operations and also occupy managerial positions. A few are supervisors managing all day-to-day operations. Two have been promoted to trainer roles.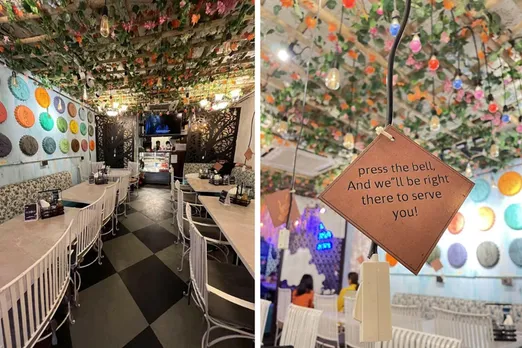 Pramod, a staff member, says: "Being a father of two children, life was not easy for me. At Echoes, I got an opportunity to prove myself and be a superhero for my kids." 
Also Read: How Coimbatore-based Swarnalatha J used her multiple sclerosis diagnosis to promote mobility friendly facilities
Prince has a similar story of courage and determination. "I used to work as a car mechanic and met with an accident. My life changed completely as I lost my ability to speak and hear. I was clueless about what to do next in life. Echoes opened its doors to me and accepted me as I was. I am here to achieve my goals in life," he says. ­
Future plans
Behl intends to employ people with other physical challenges in the future as well as people with Down's syndrome. The team is working on R&D and preparing the SOPs (standard operating procedures) to be more inclusive. 
"Our ultimate goal is to run the café as a fully functional space with 100 percent differently-abled staff having a spectrum of challenges," he says.   
"This month, we are launching a second restaurant in Rishikesh. The staff for Rishikesh is receiving training at the Delhi outlet. We are in talks to start another café in Dehradun. Of course, we also want to revive the restaurants in other cities which shut down because of the pandemic. We are looking for like-minded people who could run these restaurants in their local cities." 
Also Read: Kashmiri teen turns mentor to speech and hearing impaired sportspersons
All the recipes used in the café are Behl's. The café offers Indian, Chinese, Continental, and some American food like burgers and hot dogs. "The young college crowd likes our initiative. They like visiting us often as this is a cafe with a cause associated with it. They feel good when they are in the cafe. We also enjoy having young people around us. The waiters are friendly and interactive. This makes for a cheerful atmosphere. Some youngsters even pick up sign language," says Behl. 
Echoes SOS offers a special, heart-warming experience to guests. Behl says the café wants to be remembered not just for its food, but also for its inclusivity. By providing employment and a life of dignity to differently-abled staff, it is conveying a message, loud and clear, that others should follow suit. 
 (Aruna Raghuram is a freelance journalist based in Bengaluru. She writes on parenting, personalities, women's issues, environment, and other social causes.)
Also Read: Bridges Vidyalaya: This Puducherry School is mainstreaming students with developmental disorders; many are now doctors, engineers, MBAs & more