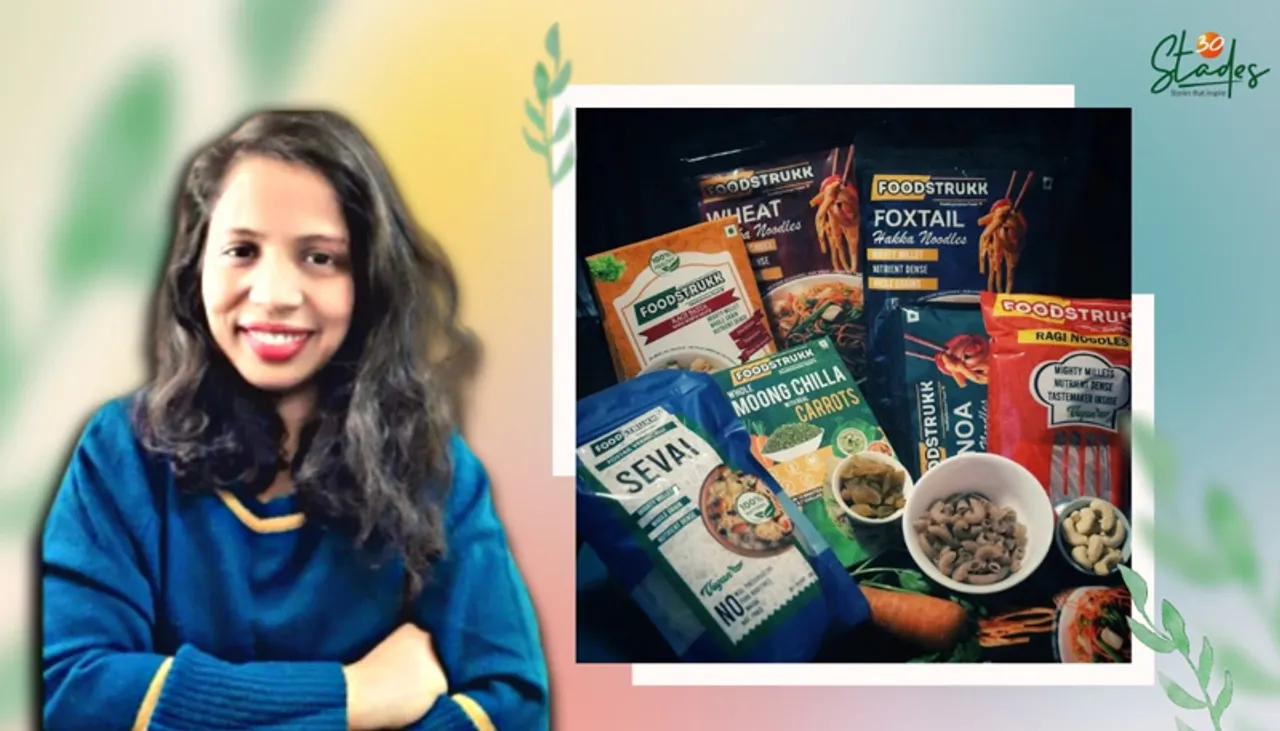 After a busy corporate career spanning over seven years, when Manisha Srivastava had a son in 2018, she realised the responsibility that came with motherhood. In 2019, before resuming work, she began researching healthy baby food options that could also be prepared quickly.
Most of the packaged products available in the market are not healthy due to the presence of chemicals and preservatives added to enhance taste and prolong the shelf life. "There is a lot of junk out there. But as parents, we want something that kids love, that can be cooked quickly and is also good for health," she says.
As her son was growing up, she realised the huge gap between what parents want and what is available in the market. "That's when I decided to start something of my own," says Manisha, who was working as Assistant Vice President- Credit at Origa Lease Finance back then. Prior to that, she worked as a manager with the South Indian Bank.
Also Read: Triguni Eze Eats: How 79-year-old Radha Daga's ready-to-eat meals travelled the world with Indigo airline
Making a healthy start
After researching healthy foods, Manisha consulted food technologists to curate the recipes for ready-to-cook meals and snacks using healthy grains like high-fibre whole wheat, millets and pulses. "My startup Foodstrukk was registered in September 2020," she says.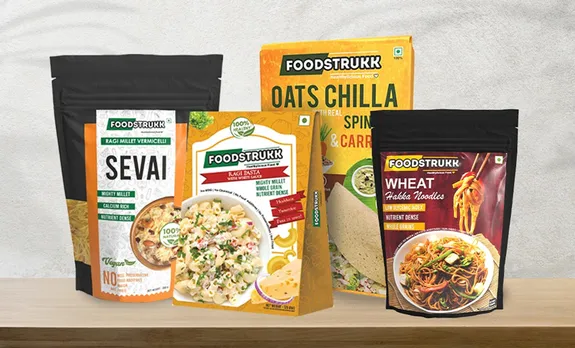 Foodstrukk offers nutritious and convenient food options for children as well as the whole family. The food is devoid of any junk, chemicals or preservatives, she says.
The startup's nutrient-dense foods come in four segments – noodles, chilla and dosa mixes, healthy snacks and vermicelli (sevai). All the products are prepared using high-fibre whole wheat, superfoods like quinoa and oats, and millets, which include pearl millet (bajra), finger millet (ragi), barnyard millet (saava), and little millet (kutki).
Foodstrukk also has healthy products based on other superfoods as well. "But we promote millet as it is the food of the future. Millets can withstand climate change and consume less natural resources compared to other cereals," she says.
Also Read: Karnataka's MA, LLB woman trains 2,000 farmers in organic farming; helps schools to set up kitchen gardens for mid-day meals
Millets require far less water than paddy and wheat as they have efficient water utilization abilities. In India, eight types of millets are cultivated under rainfed conditions and are gradually becoming a sustainable source of livelihood for many farmers.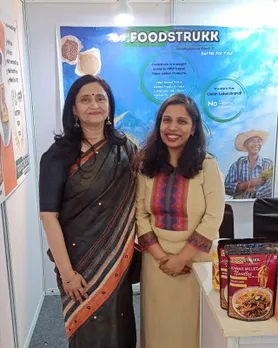 Moreover, millets preserve soil through their fibrous root network and help check erosion. They can be grown on shallow, low fertile soils as well. Millet crops also have the ability to capture and store atmospheric carbon dioxide (carbon sequestration), thereby helping in climate adaptation.
"With climate change, we need to focus on soil and water conservation and reducing carbon footprint. Millets do all of these and much more," says Manisha.
Also Read: How tribal women farmers are conserving native seeds & ensuring nutritional security
Her millet products include barnyard noodles, pearl millet noodles, multi-grain noodles, ragi noodles, jowar noodles, multi-millet Hakka noodles, foxtail Hakka noodles, multi-millet pasta, ragi millet pasta, little millet vermicelli, bajra vermicelli, foxtail vermicelli and ragi cream and onion snackers.
On the nutrition front, too, says Manisha, millets have the additional benefits of being gluten-free, with high fibre and protein content, low glycemic index and richness in bioactive compounds.
Basics of the business
Foodstrukk sources its raw materials including grains, pulses and millets from organic farmers in Tamil Nadu and nearby states. The production is done at contract manufacturing facilities in Delhi and Salem (Tamil Nadu). "We instruct them about manufacturing and have non-disclosure agreements for our recipes," she says.
In a market where awareness about the health benefits of millets is severely lacking, it is not easy to set up and grow a food business. "That's why we decided to focus on promoting healthy foods instead of manufacturing them. Branding and marketing require a lot of effort. So, we chose an asset-light model and we don't plan to have our own manufacturing units even in the near future," Manisha says.
Also Read: How a daily wage earner set up Rs 250-crore breakfast company ID Foods
To avoid the use of preservatives, Foodstrukk ensures a robust food-drying process. It also uses six-layered packaging against the usual three-layered packaging used when the food contains preservatives. As a result, packaging amounts to 10 percent of the product cost at Foodstukk.
So far, Manisha has invested Rs 40 lakh in the business. "I have been bootstrapping the venture so far," she says.
Her sales are growing steadily at around 7 to 8 percent month-on-month. "Sales are a mix of online and offline," she says. Through distributors, Foodstukk products are available at stores in Pune, Kolhapur, Mumbai, Goa, and Bangalore among other places.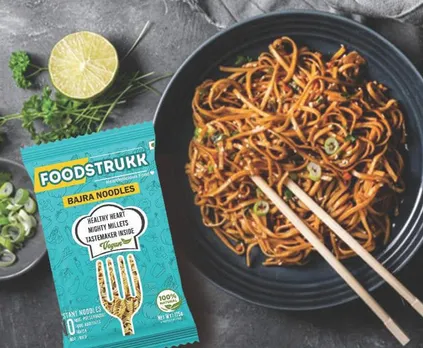 Online sales are done through over 20 portals including Amazon, Flipkart, BigBasket, JioMart, OneGreen and others.
Also Read: Kashmir's Sabira Mattoo: Pickling her way to success through home business
This implies that every third order is from an existing customer, underlining the steadily growing popularity of Foodstrukk, especially among working mothers.
Foodstrukk has exported to the UK and is in talks for sales in other countries. "Going forward, we are looking at increasing international sales. Foodstrukk is evolving into a B to C brand and in the next one-and-a-half years, we plan to move to modern trade (supermarkets and hypermarkets)," she says.
After that, the next leg of the journey will involve expansion to general trade (local or mom-and-pop stores). "We want people to fall in love with healthy food and we have tried to make it very tasty because we understand that if food is not tasty, then nobody will eat it," Manisha says.
(Rashmi Pratap is a Mumbai-based journalist specialising in business, financial and socio-economic reporting)
Also Read: Kerala: How this 12th-pass woman turned her organic food processing home business into a successful start-up