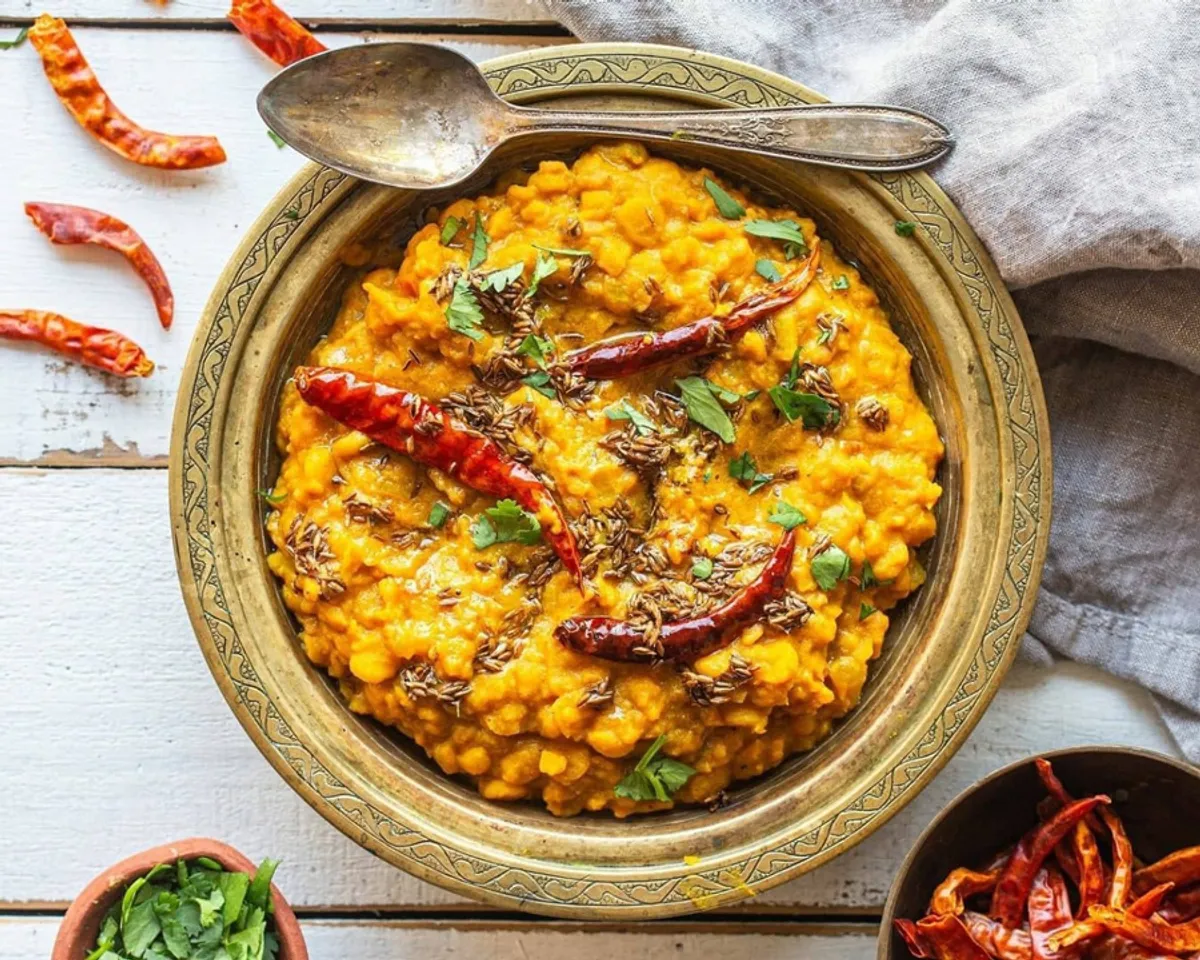 Radha Daga remembers March 19, 2012, vividly. It was the day when Indigo airlines rang up Triguni Food – the ready-to-eat food enterprise she had set up just the year before. Indigo asked her to send Triguni product samples to check passengers' interest in ready-to-eat meals.
"The airline was excited on seeing that hot meals could be ready in a paper tub by just adding hot water," recollects 79-year-old Daga, Founder and Managing Director of Chennai-based Triguni Food. They bought 2,500 samples of biryani and tamarind rice, which were a hit with the passengers.
Indigo gave the green signal and Triguni took off, supplying lakhs of tubs of upma, biryani and dal-chawal to India's largest airline amid rising demand for hot meals.
Also Read: From ragi momos to snails, how tribal food is becoming the ambassador for Jharkhand's indigenous culture
Apart from Indigo, Eze Eats tubs are also supplied to Air Asia and IRCTC which has put the products on their trains, including Tejas Express - India's first semi-high speed fully air-conditioned trains currently running on four routes.
Also Read: Kashmir's local bread-baking thrives as kandurs serve up delectable breads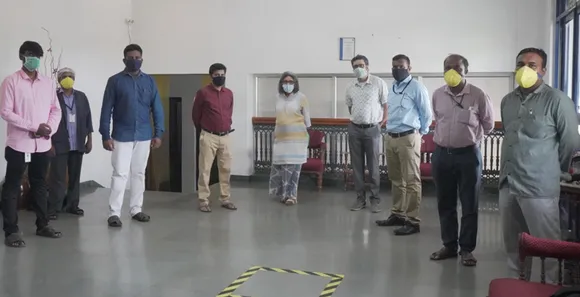 It is expected to grow annually by 8.90 percent CAGR till 2025. Some of the major players include MTR Foods, Gits Food, Haldiram Snacks, ITC Limited and Bikanervala Foods.
Ready-to-eat with ease & without preservatives
Unlike many other ready-to-eat food products, which require the pouch to be boiled in water for at least three minutes, Triguni's meals are emptied into the container and filled with boiling water till a marked line.
Also Read: How home chef Sumitra Kalapatapu is popularising the little-known Andhra Brahmin cuisine
Though there is competition in the market, Daga says Triguni's USP lies in its quality and ease of preparation. "The meals do not contain any chemicals or preservatives and are all-natural. There is no compromise on quality. We also have millet-based products for people who have diabetes and BP issues." The foods are popular with people who travel a lot and go on expeditions.
Triguni Eze Eats products are also sold online through Amazon, and the company's website besides having a retail presence in Mumbai, Delhi, Bengaluru and Kolkata.
Also Read: COVID-19 gives home chefs a leg up as restaurants remain shut
From garment to food – the road less travelled
While Daga has achieved entrepreneurial success within a short period, Triguni is her first food venture. Earlier, she worked in the travel sector and later set up a garment factory in 1987 as social work, giving employment to underprivileged women.
"I did not like being just a homemaker doing household chores," she says. This pushed her to take a job at Govan Travels when she was still in her thirties and bringing up her children alongside. She then worked with Sita Travels for about four years. "After a while, I felt the need for self-expression, which was very important for me," she says.
Also Read: Farohar: How a mother-son duo is popularising Parsi cuisine through authentic recipes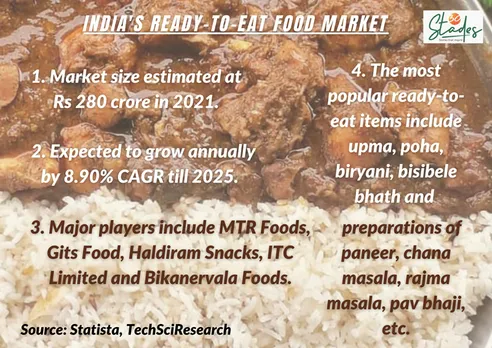 With an investment of Rs 90,000, she started her garment business. "I saw women not wanting to work and being content with just two meals a day. I wanted to give them dignity." 
In 1997 she started exporting shirts across the world. In 2002 she fulfilled her dream of setting up her factory in Thiruverkadu, Chennai, in 2002. There were three units in the city – one each in Thiruverkadu, Aminjikarai and Thiruvallur. "The garment export business went on successfully for many years without a single black mark," she says.
Also See: In pictures: From Sindhi gheeyar to kanji vada & bhabhra, traditional Holi food as colourful as the festival
The business of ready-to-eat meals
It was a moment of 'enough is enough' that pushed Daga to set foot in the food business. "Food was a passion that I wanted to pursue. A food business was always at the back of my mind," she says. 
She initially wanted to focus on the production of high-quality jams and marmalades. But a senior industrialist explained that it would be difficult to market the product that was already in the market and building a new brand could take even a decade. "The whole idea of manufacturing jams and marmalades was abandoned," she says. She then decided to focus on ready-to-eat meals. 
"We used the dehydration technology to make lemon rice and it came out exceptionally well; so did biryani," she says. Thus began the line-up of several ready-to-eat meals under Eze Eats in 2011. She ordered the necessary machines from the US. The next step was packaging the meals.
Also See: Christmas: 5 desi cakes made using petha, murabba, mawa & more

"When we started, packing 200 tubs a day was a challenge. Today, Triguni has the capacity to make more than 16,000 tubs a day," she says. 
Eze Eat's current range of over 15 products includes bisibele bhath, rava khichdi, poha, tamarind rice, rava upma, dal-chawal, sabudana khichdi, rajma-chawal, dal makhani, chhole and jeera rice etc. 
Also Read: Rajasthan's Camel Charisma builds a superfood business with camel milk and cheese
The meals come in big serve and single-serve packs. While the former contains 250-300gm of food, the latter has 175 to 200 gm. All the products have a shelf life of six months and are priced between Rs 80 to Rs120. 
Daga continues to refine and expand her product range on a need basis. Triguni's upma, branded as Magic Upma, is a super hit with customers. 
The brand's other top-performing meals are biryani, dal-chawal and poha. In IRCTC, pongal sambar has a high demand. "On Air Asia, we have khara bhath (a Karnataka speciality), which is very popular," she says. 
Daga plans to introduce sambhar vada soon. And when that happens, Triguni's loyal customers will have another item to carry to their expeditions or eat mid-air onboard Indigo airline.
(Narayani M is a Chennai-based writer specialising in longform writing and human interest stories.)
Also Read: How a daily wage earner set up Rs 250-crore breakfast company ID Foods